Oven-baked pork with prunes is an excellent dish for a festive table, including for a New Year's dinner. Many dishes in the oven are prepared simply – this is what attracts the attention of most housewives. When preparing the menu for the New Year, pay attention to this recipe.
Pork is easy to prepare, and when everything is baked in the oven, you don't need to follow it especially, the oven will make the cooking process much easier. Combining pork and prunes, you get a great dish, the meat will be fragrant and tender. You can serve the finished dish with any side dish. Many people like to boil or bake potatoes, so choose a side dish to your liking.
Ingredients:
Pork – 500 g.
Prunes – 150 g.
Vegetable oil – 30 g.
Onion – 100 g.
Salt, pepper – to taste.
Some water.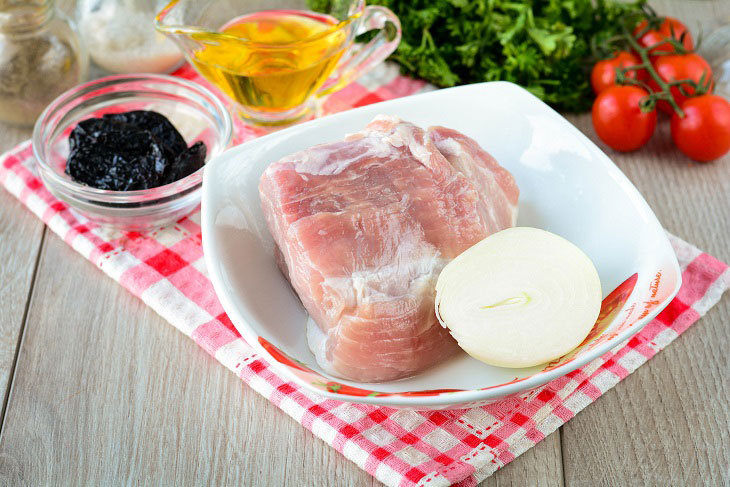 Cooking:
1. Rinse the meat and cut into medium pieces so that after baking it remains juicy.
If there is a little fat layer, you can leave it, the pork will turn out softer.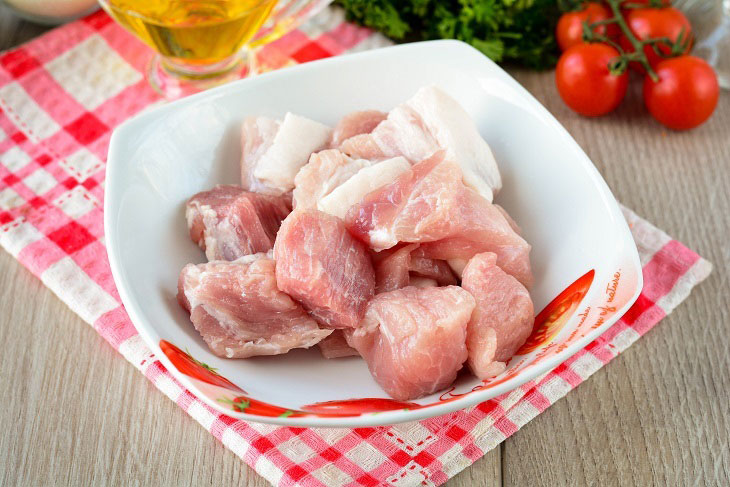 2. Cut the onion into quarter rings and mix with pork. Onions are the perfect ingredient for any meat.
3. Rinse the prunes and cut into halves, mix with pork. All products are prepared, you can add a little salt and pepper to taste.
It is better not to add a lot of spices, as prunes will give off the main flavor.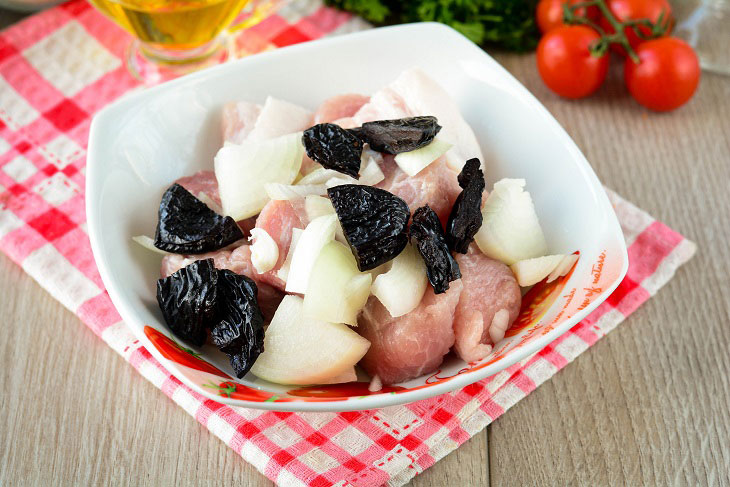 4. Put the meat with prunes into clay pots or other baking dishes. Lightly drizzle with oil and add a little water to make the dish more juicy. Cover the pots with lids or foil, bake in the oven at 180C for 30 minutes.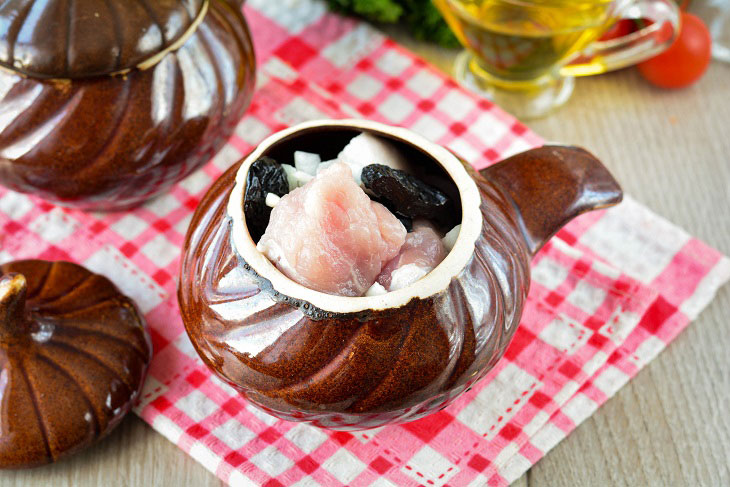 5. Then open the lids and return the pots to the oven for another 15 minutes to brown the pork.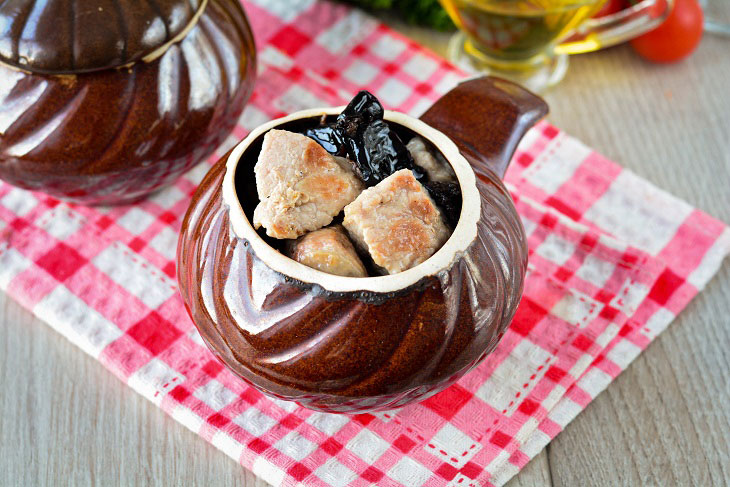 The finished dish is served hot immediately to the table.
Fragrant pork with prunes will conquer all guests, the aroma will be simply magical. Prunes go well with meat and make it several times tastier than usual.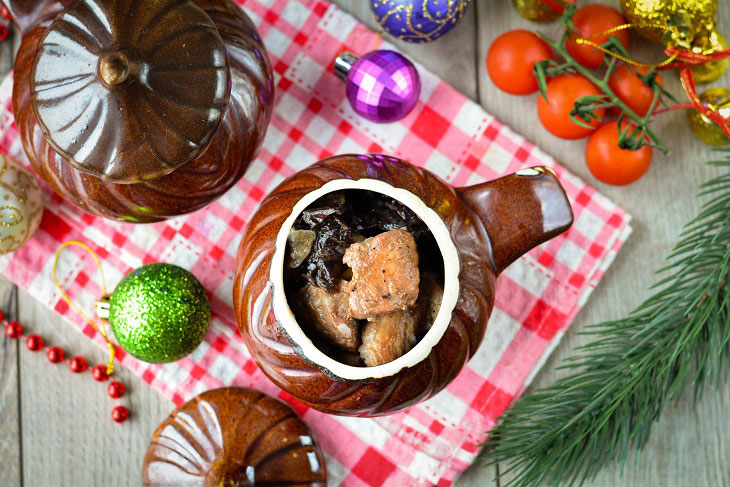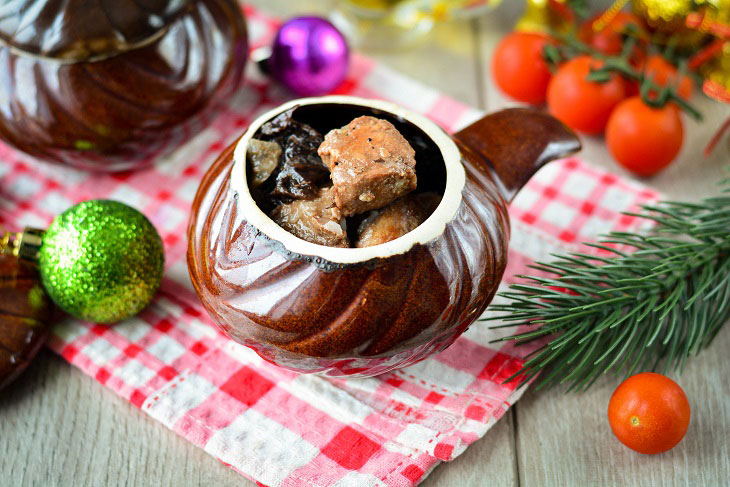 Enjoy your meal!