Appetizer "Cheese balls" – the perfect dish for the New Year, it looks appetizing and bright, everyone wants to try such a dish. Moreover, the balls will be with a surprise. Surprise your guests with a presentable original presentation!
To prepare cheese balls, you will need the simplest and most affordable set of products, which is good news. The recipe can be considered even budget, but it does not become less tasty from this. Sometimes from inexpensive products you can cook such masterpieces that cannot be compared with expensive seafood, not even everyone loves them.
Spectacular appetizer "Cheese balls" will be the highlight of your holiday table!
Ingredients:
Hard cheese – 100 g.
Processed cheese – 90 g.
Crab sticks – 70 g.
Mayonnaise – 50 g.
Black olives (pitted) – 50 g.
Dill – 10 g.
Salt, black pepper – to taste.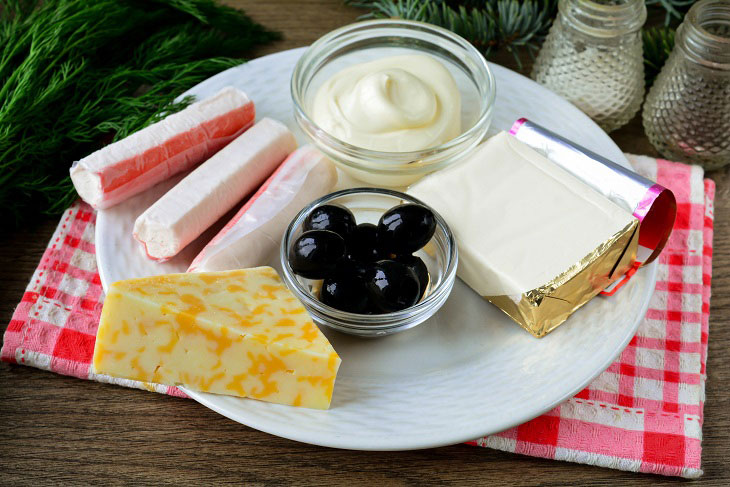 How to cook:
1. Grate hard cheese on a grater with small holes.
Use whatever cheese you have in the fridge. Fortunately, before the New Year, there is enough such goodness at home.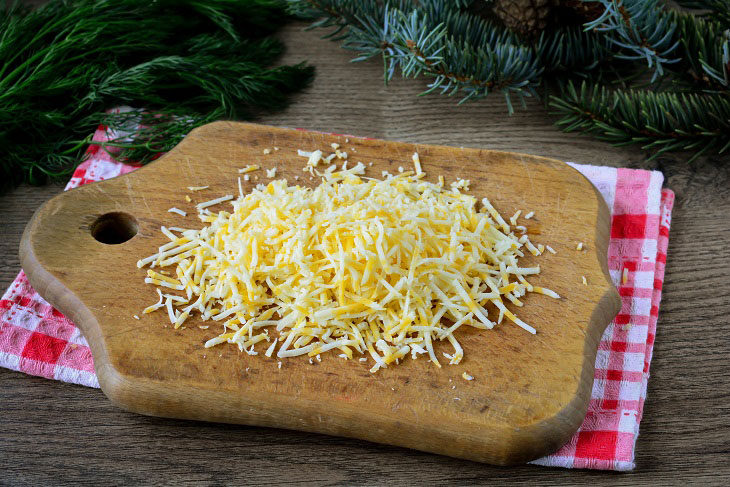 2. Grate processed cheese with hard cheese – the combination of these products is excellent and you will like it. With melted cheese, the balls will mold well.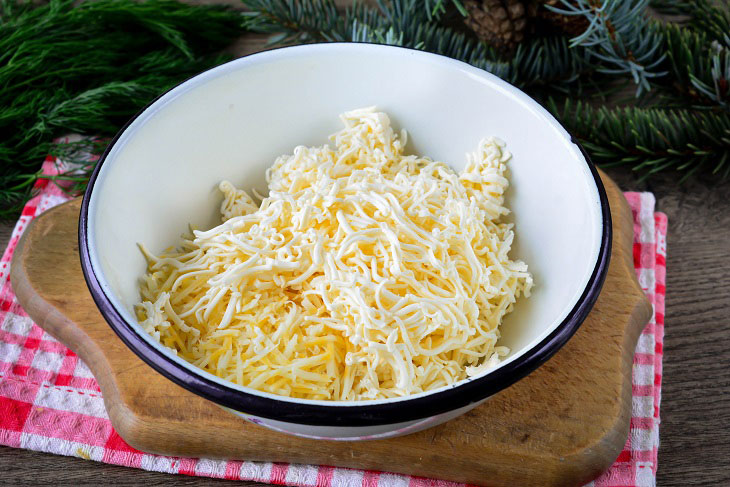 3. Also for cheese balls you will need some crab sticks. Grate the crab sticks on a fine grater and add to the bowl.
Crab sticks will rub more easily if they are frozen. They will give the appetizer an additional spicy flavor.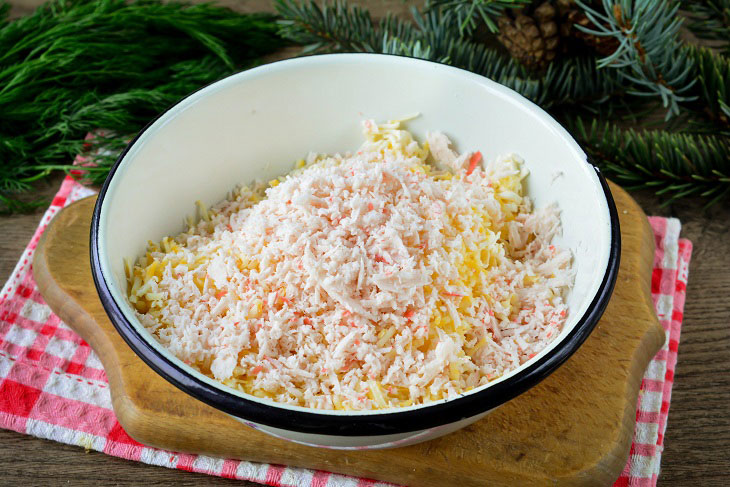 4. Pour the workpiece with mayonnaise, lightly salt and add black pepper to taste. Add mayonnaise a little at a time to adjust the thickness.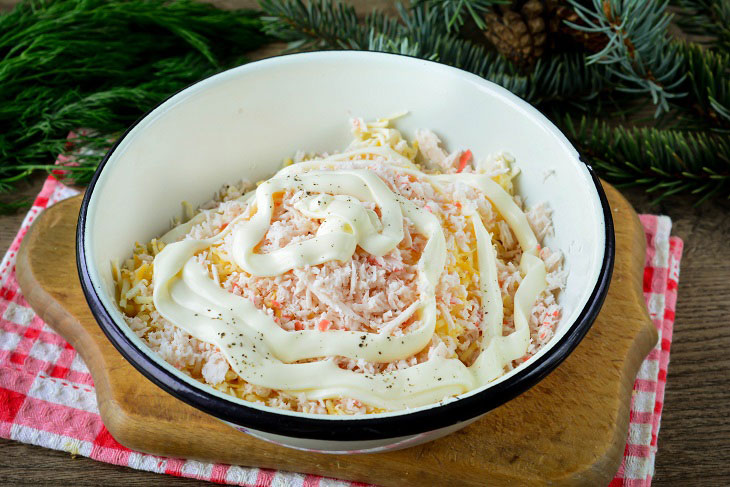 5. Mix the cheese mass well – it should not be too dry or liquid, do not overdo it with the sauce.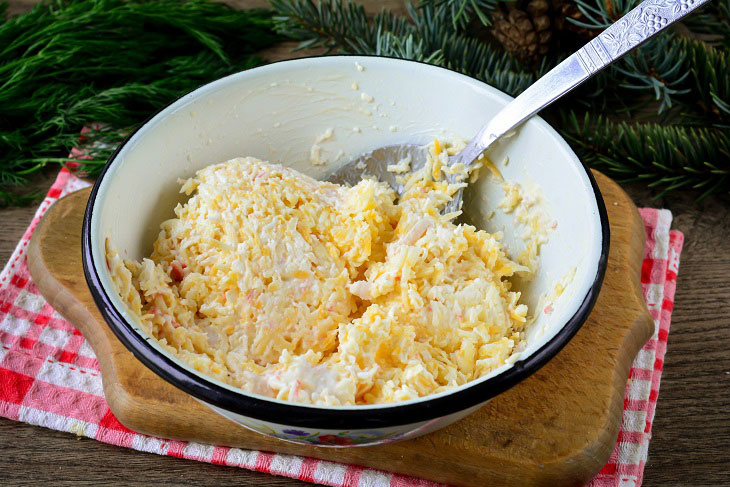 6. Now line a convenient container with cling film, put 1 incomplete tablespoon of cheese mass, and put a pitted black olive in the center. Get cheese balls with a surprise.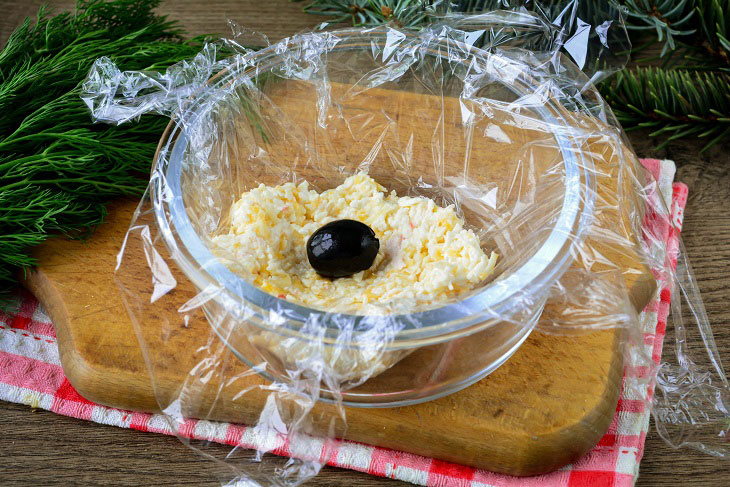 7. Fold the ends of the cling film up to form a ball with the olive inside. Or just mold such a ball with clean hands.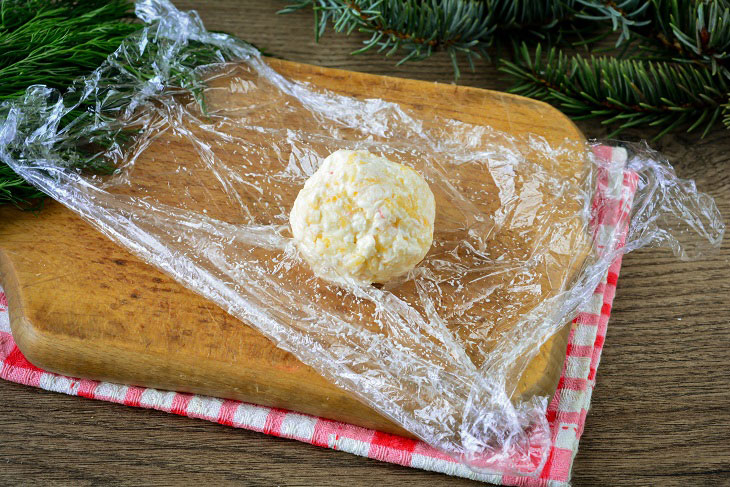 8. Finely chop the washed and completely dried dill, roll the cheese balls in greens.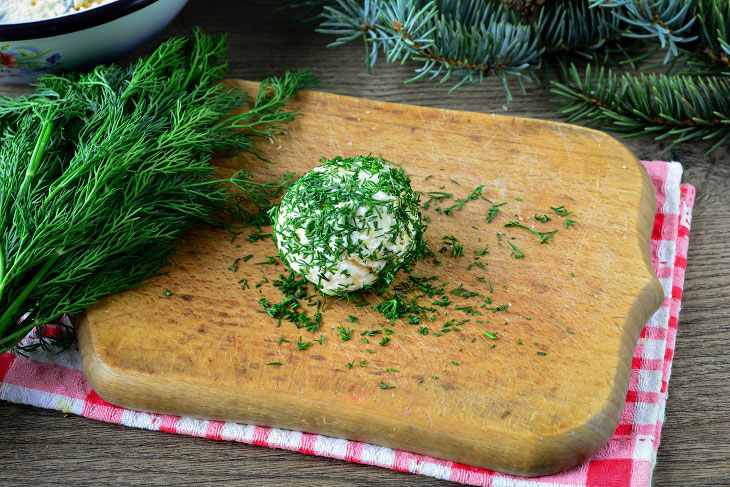 9. Thus blind all the balls and roll them in dill. Put the snack on a flat plate and refrigerate for 15-20 minutes.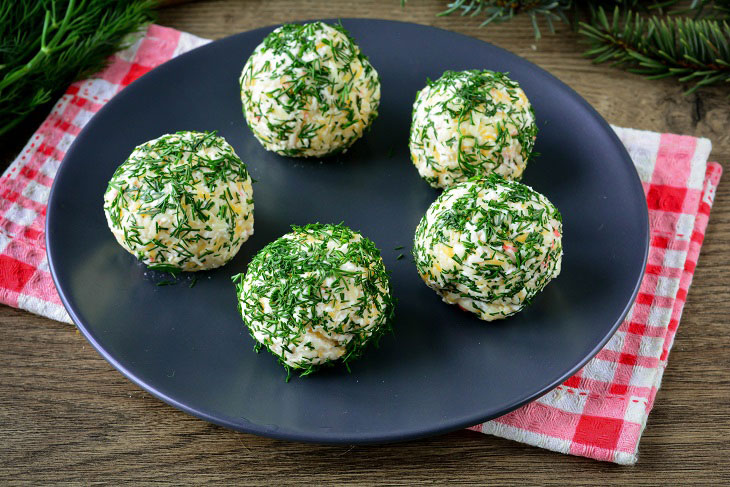 10. Serve chilled appetizers at the table.
"Cheese balls" are very tasty, satisfying and fragrant, ideal for a festive feast.
We wish you all a Happy New Year, good mood and bright impressions!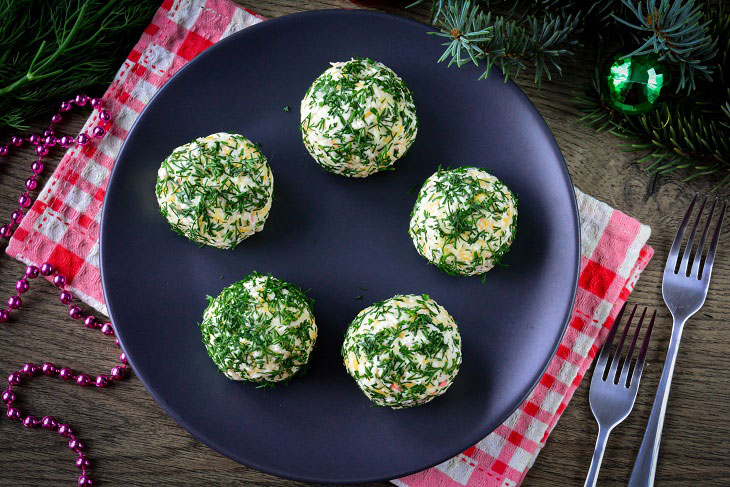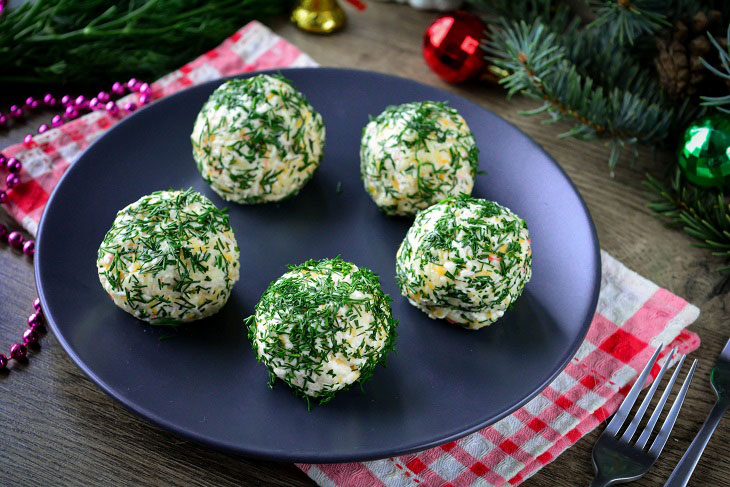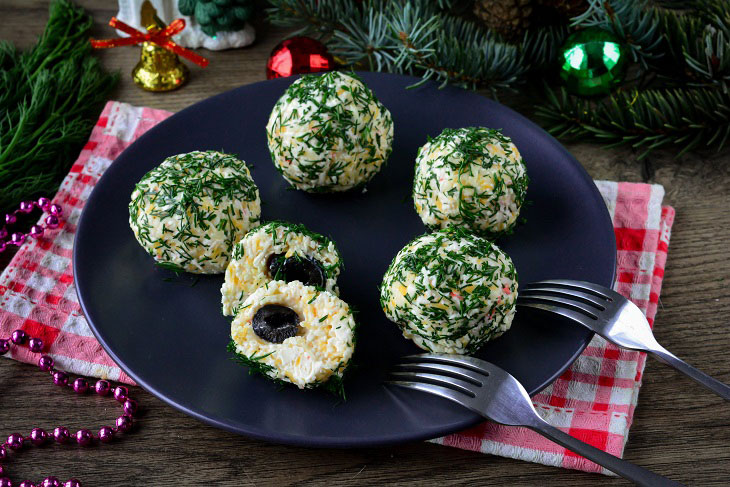 Bon appetit!