Vareniki baked in pots is a tasty and satisfying dish for the whole family, ideal for dinner. Most often, housewives do not know what to cook in the evening after work. This recipe will always help you out. If there is a pack of frozen dumplings in the freezer, then consider that half the battle is d1. Vareniki can be either homemade or store-bought.
Potato dumplings are perfect for today's recipe. In combination with sour cream and cheese, the dish turns out to be original and very tasty. For baking, use clay or ceramic refractory pots, preferably 400-500 ml, so that 3-4 dumplings and sauce can fit in them. Serve such dumplings in pots as an independent dish, no additional garnish is needed. You can, if desired, chop fresh vegetables and add greens.
Ingredients:
Vareniki with potatoes, frozen – 400-500 g.
Onion – 100-120 g.
Vegetable oil – 1-1.5 tbsp. l.
Butter – 40-50 g.
Sour cream – 100 g.
Hard cheese – 80 g.
Water – 350 g.
Salt, black pepper – to taste.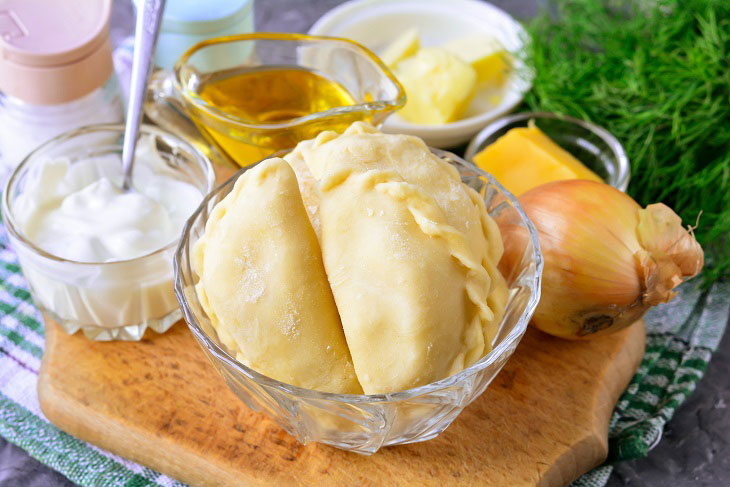 How to cook:
1. Peel the onion, chop into small cubes.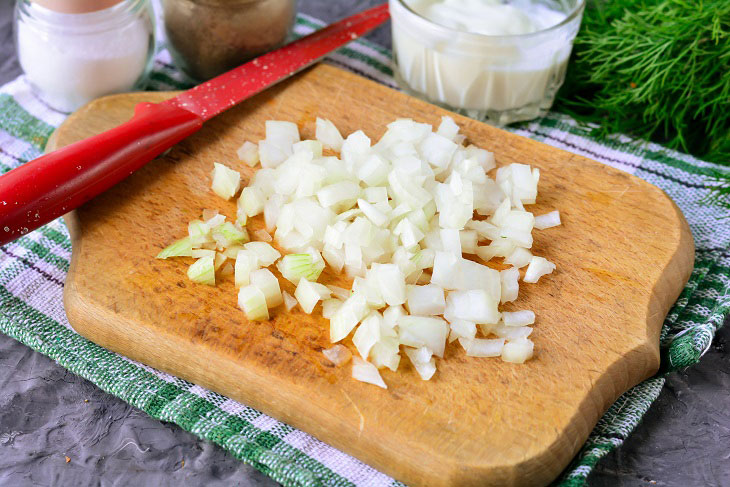 2. Heat the vegetable oil in a frying pan, fry the onion until golden brown. Stir-fry for 3-4 minutes. Such an onion turns out to be fragrant and harmoniously combined with dumplings.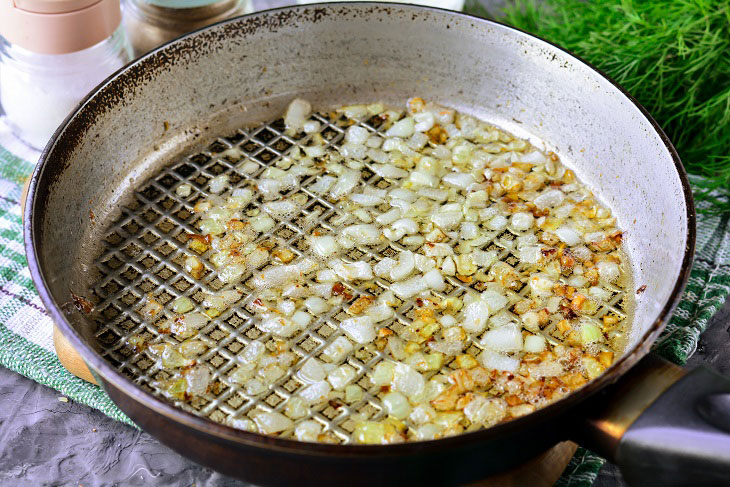 3. Put a little butter on the bottom of each pot so that the dumplings do not stick to the bottom.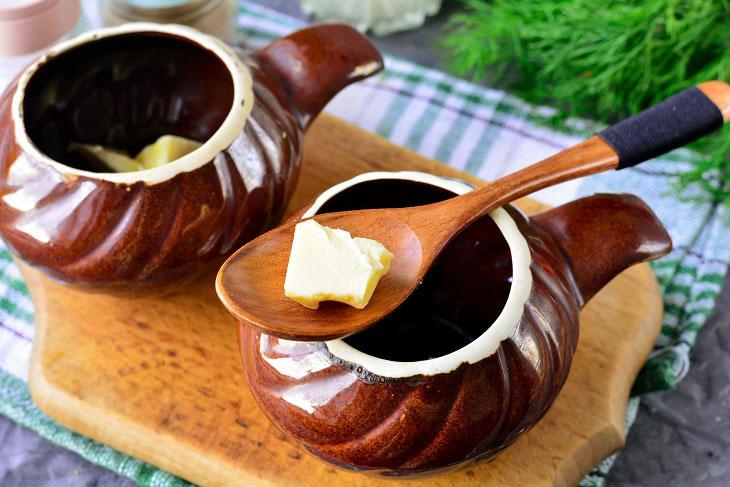 4. Put dumplings in each pot, pour fried onions between them.
With onions, dumplings will not stick together.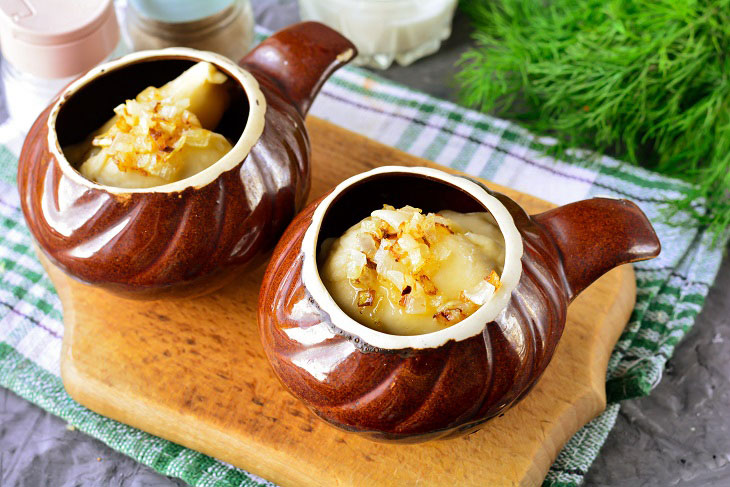 5. Grate hard cheese on any grater – medium or large.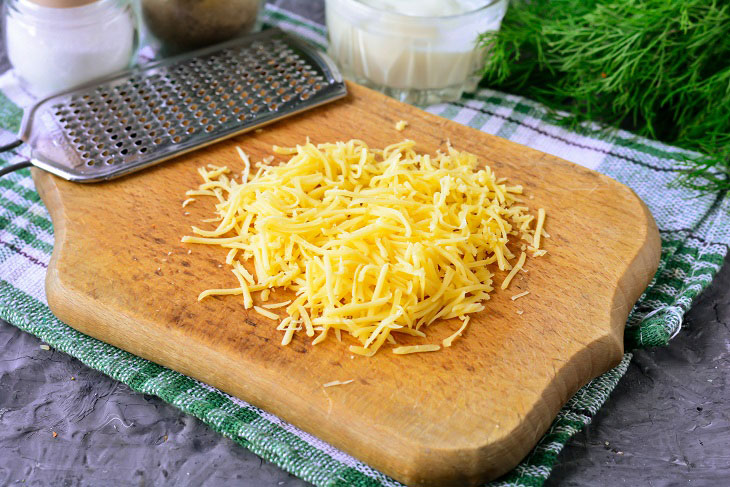 6. Pour sour cream over each serving of dumplings.
Use sour cream of any fat content, but we advise you to buy not very thick – 15% is ideal.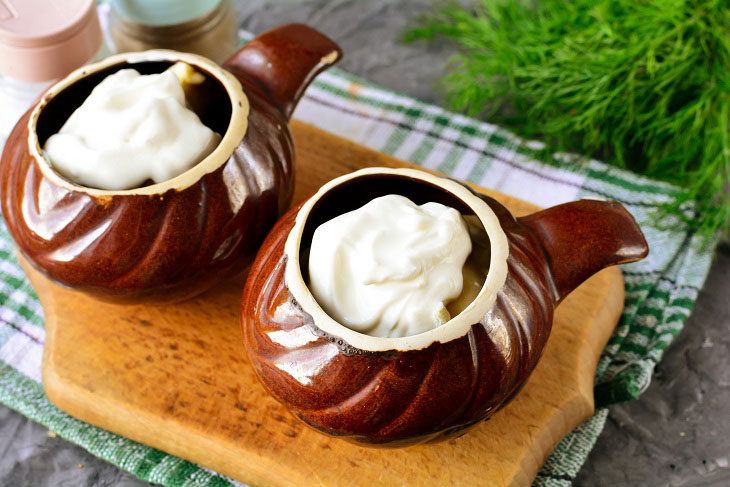 7. Sprinkle the dumplings with grated cheese and bake in the oven, covering the pots with lids.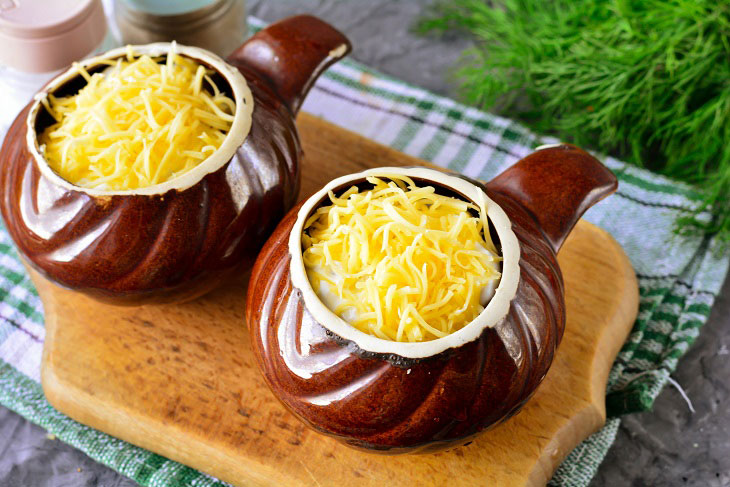 8. Bake dumplings in pots for 25-30 minutes at 180-190C. Vareniki will be fully cooked, the cheese will melt.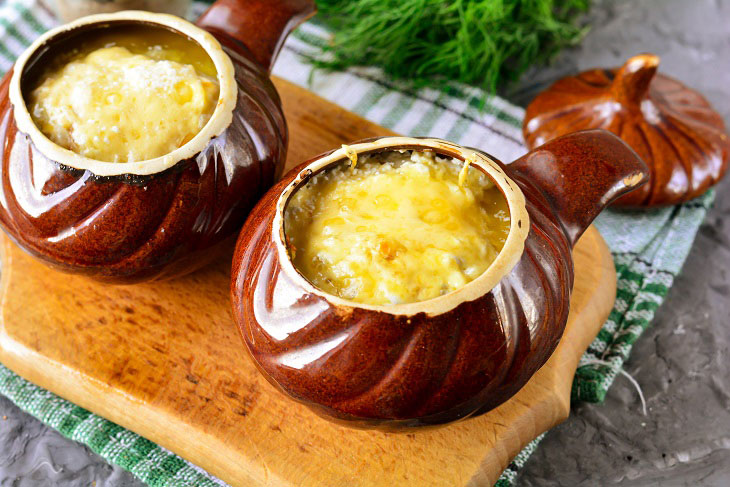 Serve the finished dish immediately to the table. Sour cream sauce and cheese make dumplings juicy and appetizing.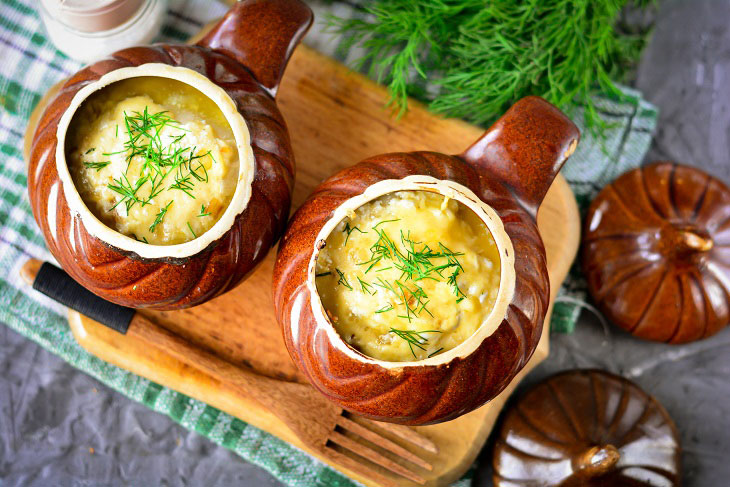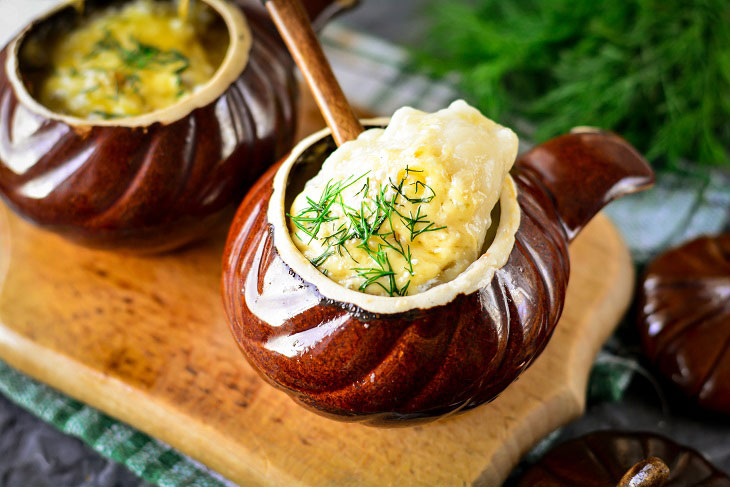 Enjoy your meal!