Snack in tartlets "Bulls" is an original-looking yummy that can be easily prepared on the New Year's table. Most likely, it is she who will arouse great interest among the invited guests and will be eaten first. You can prepare it both in advance and before the holiday itself.
For cooking, you should buy tartlets, but you can make them at home, although they will taste somewhat different, but no less tasty. As a filling, it is better to opt for homemade chicken eggs and fried mushrooms. Moreover, it can be not only store-bought champignons, but also some kind of forest mushrooms. You will also need to add hard or processed cheese to the filling. To make the appetizer more juicy, you need to use mayonnaise or you can take sour cream instead. A delicious cream cheese spread will also work.
Ingredients:
Tartlets – several pieces.
Chicken egg – 3-4 pcs.
Hard cheese – 50 g.
Mushrooms – 2 pcs.
Mayonnaise – 1-2 tbsp. l.
Vegetable oil – 1-2 tsp.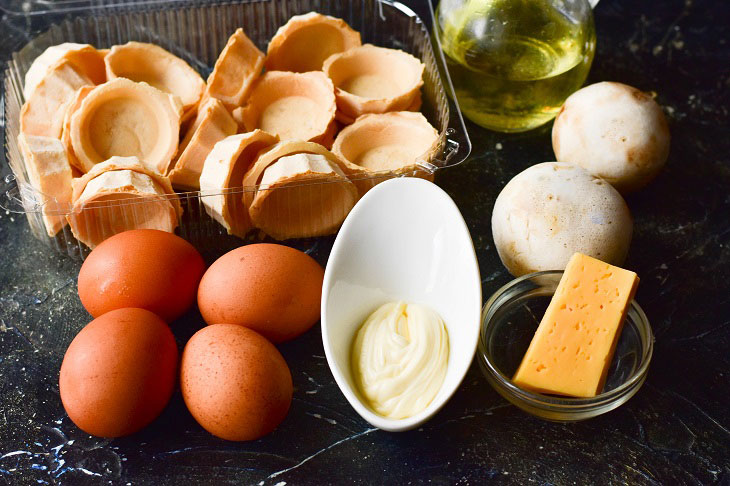 How to cook:
1. Boil chicken eggs for 7 minutes. After that, be sure to cool them by pouring ice water, peel, and then grate 2 of them on a fine or coarse grater, leave the rest for decoration. Grate hard cheese.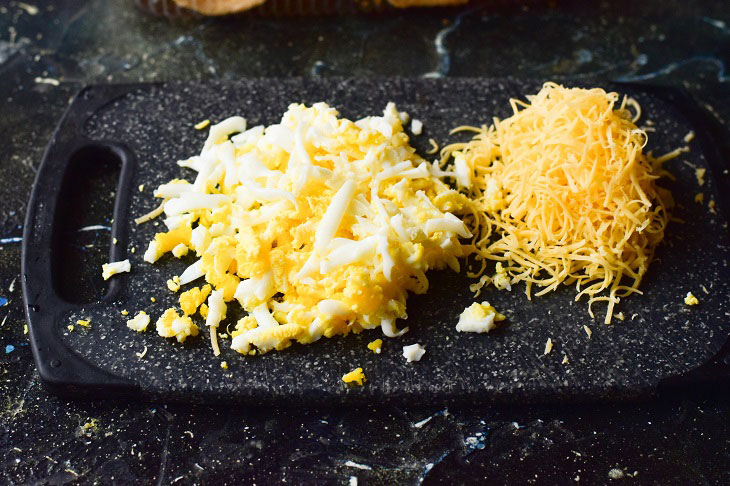 2. Cut the mushrooms into pieces that are not too small in size. Put them in a frying pan with hot vegetable oil. Fry them for 2-3 minutes.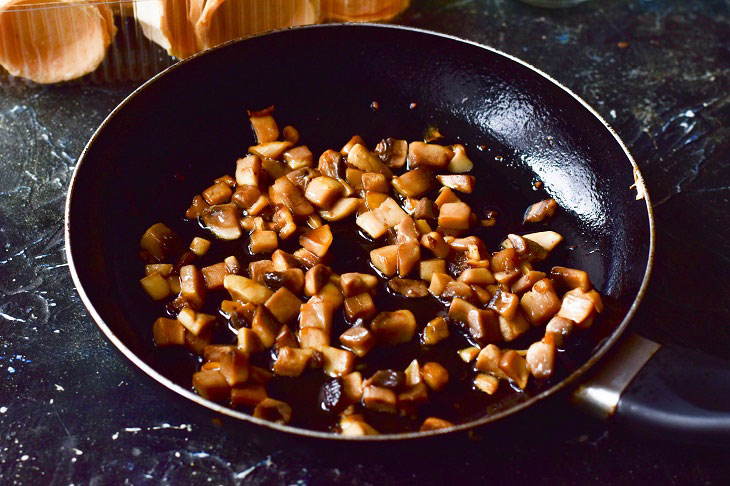 3. Now put the tartlets on a beautiful dish. Inside each add a little mayonnaise.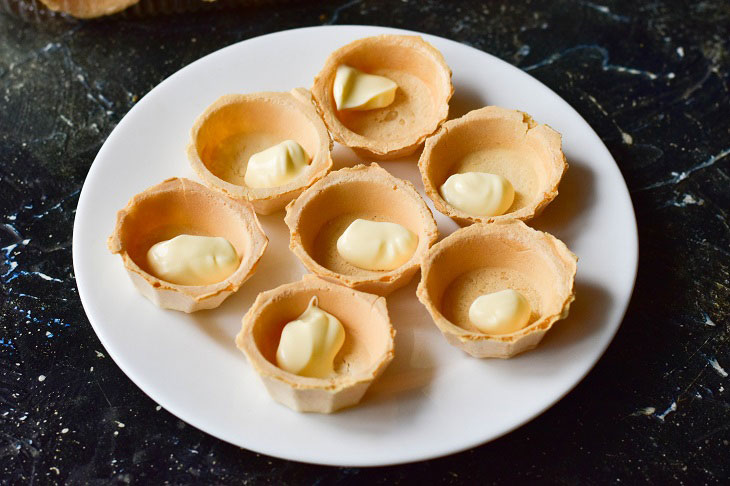 4. Then add grated chicken eggs.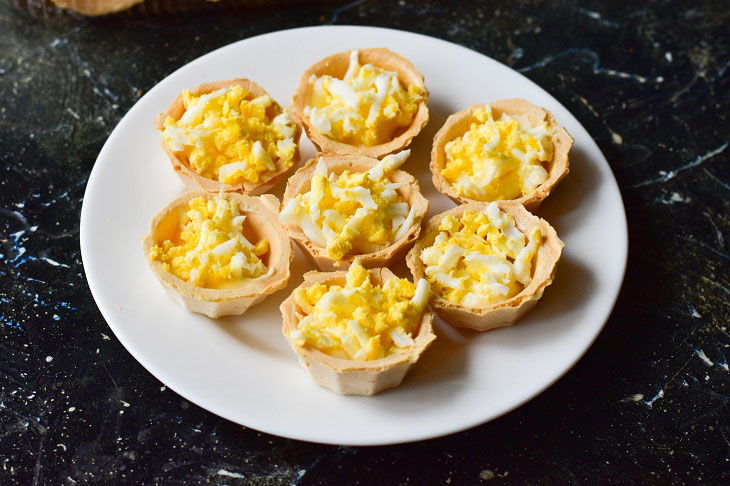 5. Put fried mushrooms on them.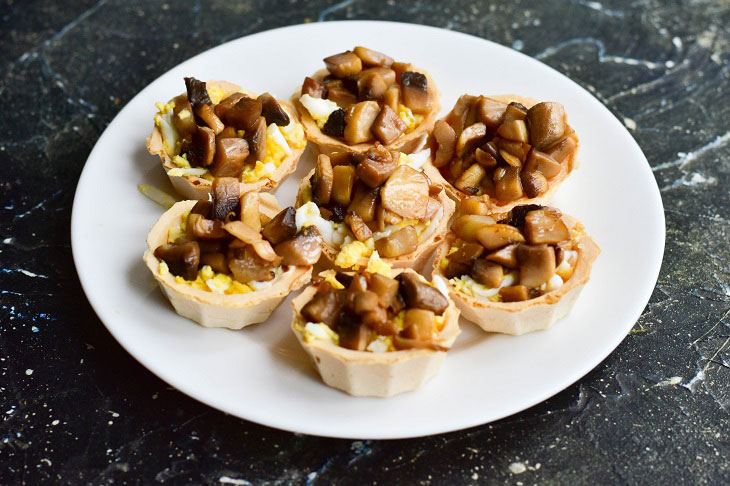 6. Spread evenly grated hard cheese on top of the mushrooms.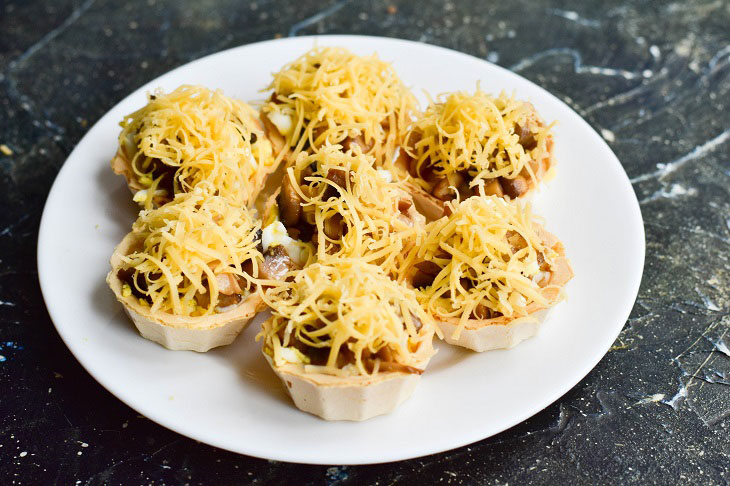 7. Send the tartlets to the oven preheated to 190 degrees for 7 minutes. During this time, the cheese will melt.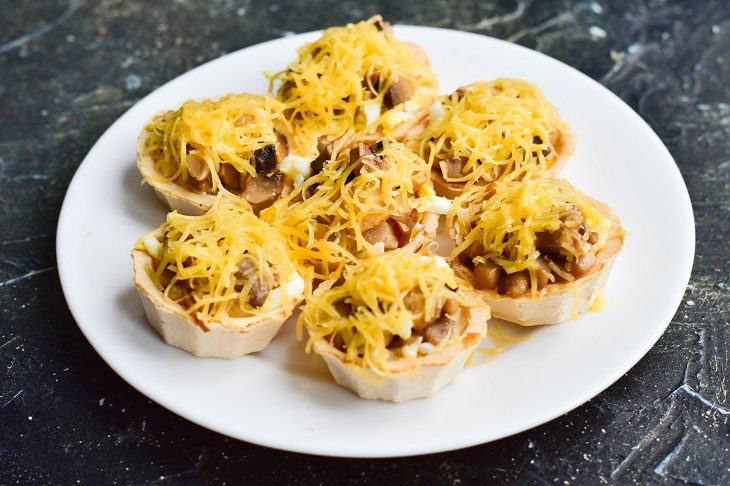 8. Cut the chicken protein from the eggs and cut each piece into an oval.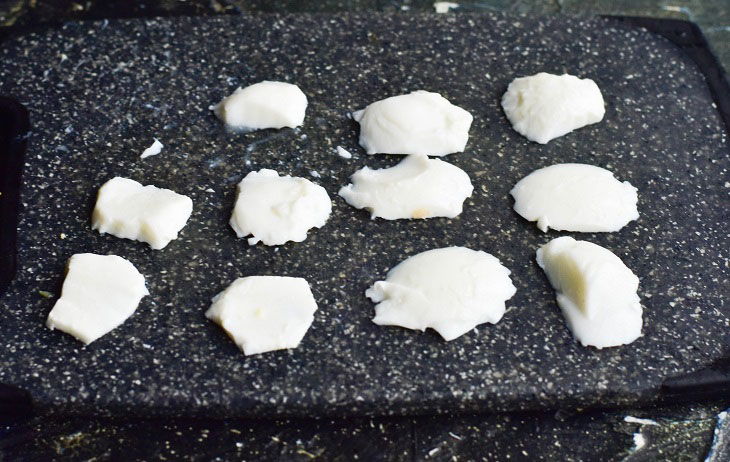 9. Lay out two ovals on tartlets.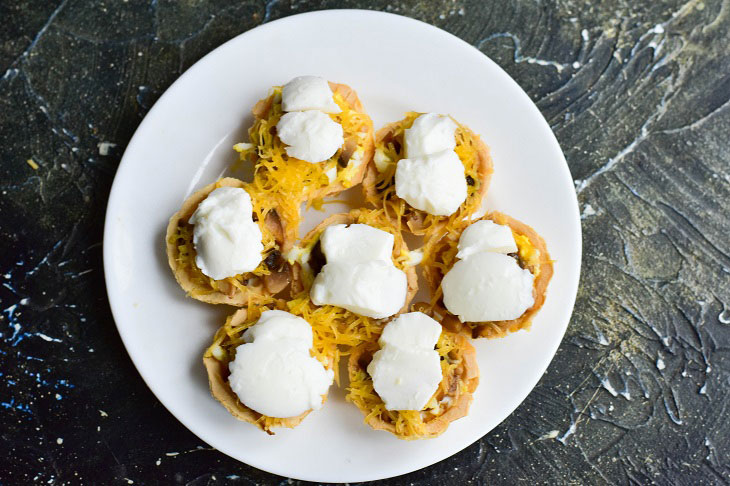 10. From peppercorns, make eyes and nostrils for bulls. Make horns from prunes or black olives.
Here is such an original snack in the form of gobies!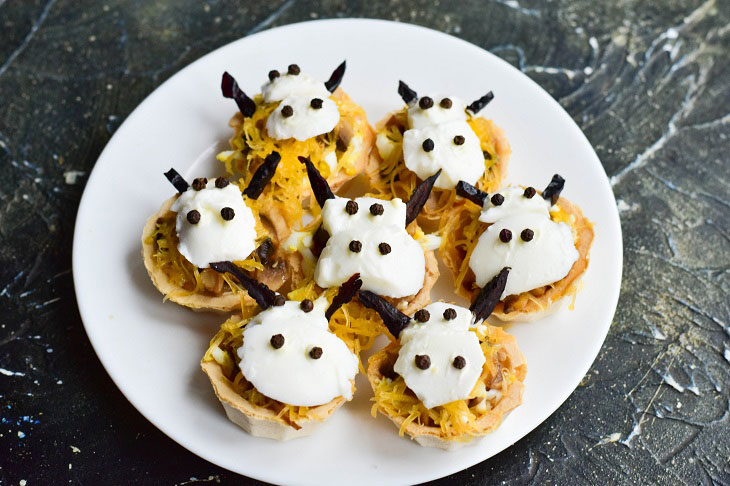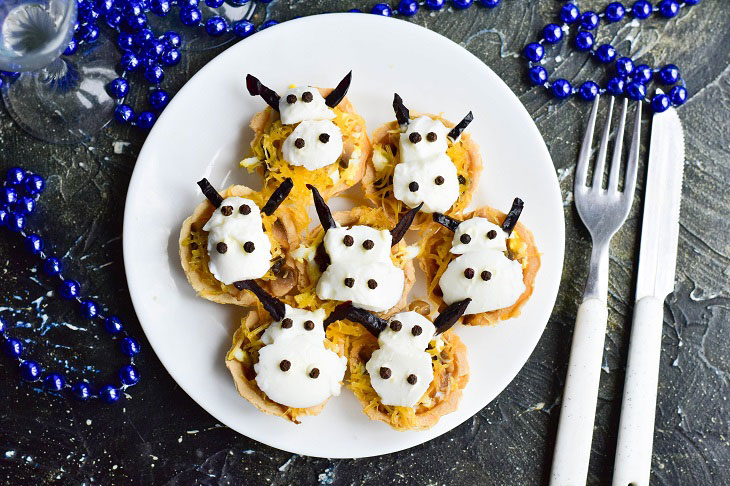 Bon appetit!