Asian dishes have long been part of our diet. The best Chinese and Korean snacks, desserts and drinks are extremely popular and in demand at the festive and everyday table. We offer you a recipe for champignons in soy sauce, which is suitable for fasting people and vegetarians. The dish will appeal to all lovers of Asian cuisine and diversify your menu.
The recipe uses champignons that do not undergo heat treatment. Therefore, the choice of mushrooms should be treated with care. Choose white, strong specimens with firm flesh. There should be no dents, dark spots or damaged areas on the surface of the mushrooms. Mushrooms should have a pleasant aroma, without the smell of rot and mold. Refuse to buy if the cut of the leg is blackened, and the film between the base and the leg is damaged.
Ingredients:
Champignons – 170 g.
Garlic – 1 clove.
Sesame – 1 tsp
Olive oil – 2 tbsp. l.
Lemon juice – 2 tbsp. l.
Soy sauce – 3 tbsp. l.
Green onions – for serving.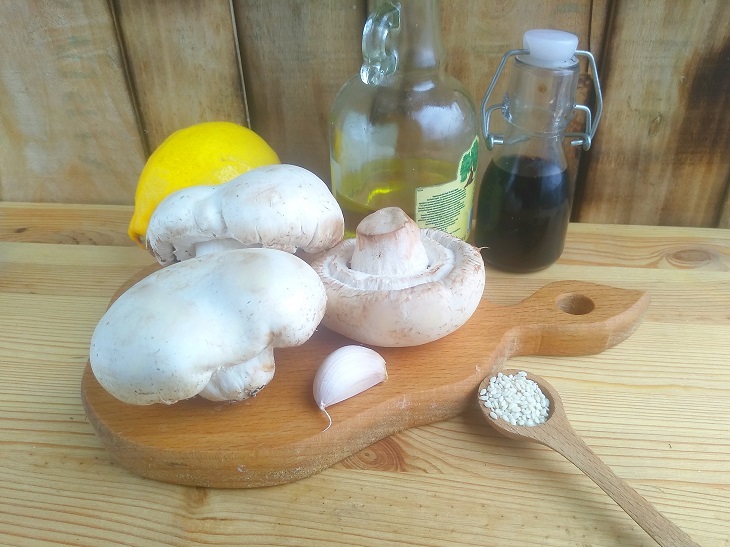 How to cook:
1. Wipe the mushrooms with a damp cloth, cut into thin plates 2 mm thick.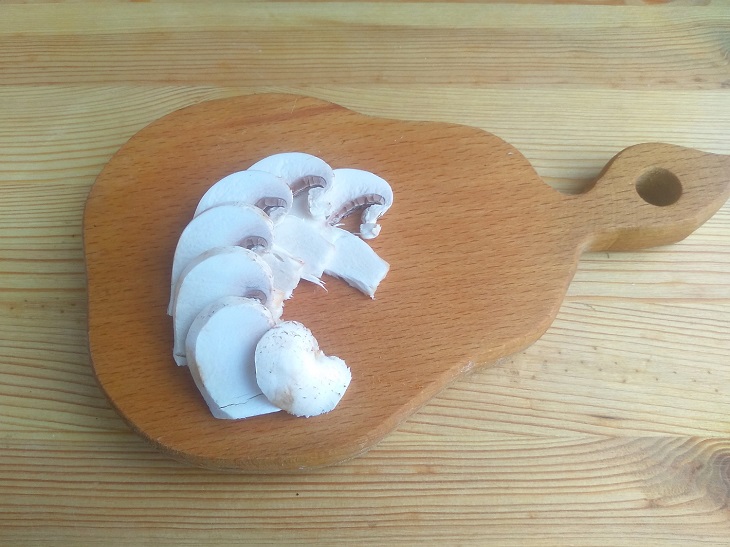 2. Put the mushrooms in a nylon or glass vessel.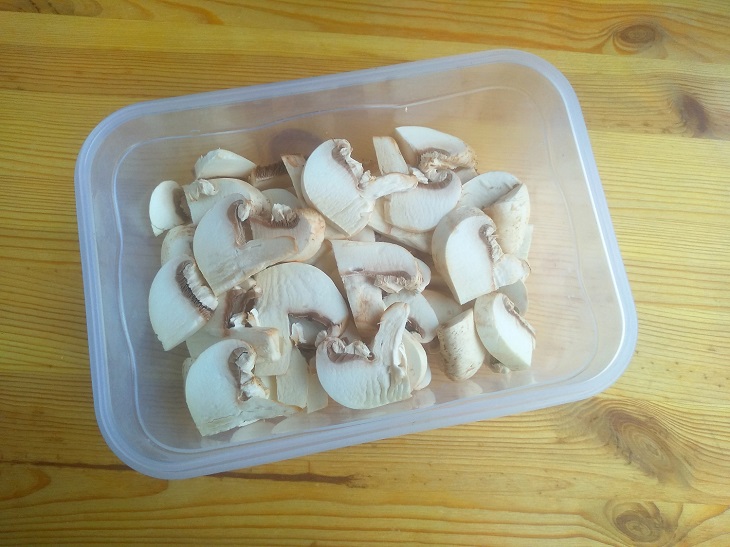 3. Peel the garlic and pass through a press. Place the garlic cloves in a bowl to mix the sauce.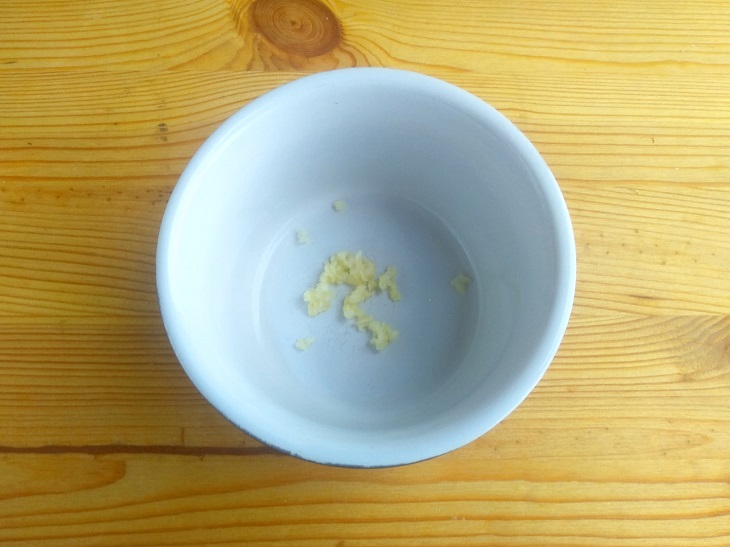 4. Squeeze out the lemon juice, add to the bowl along with soy sauce and olive oil. Mix the mass until smooth.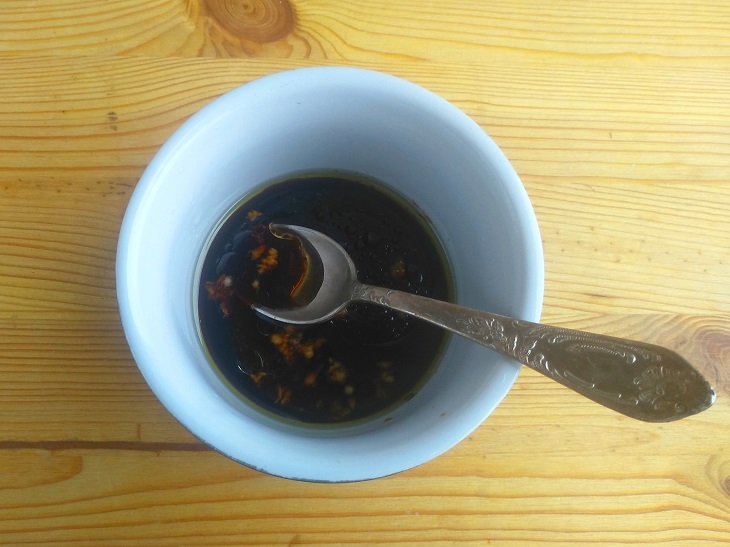 5. Pour sauce over mushrooms. Cover the jar with a lid, shake and leave in the refrigerator for 40 minutes. During this time, shake the sudok two or three times so that the sauce is evenly distributed over the mushrooms.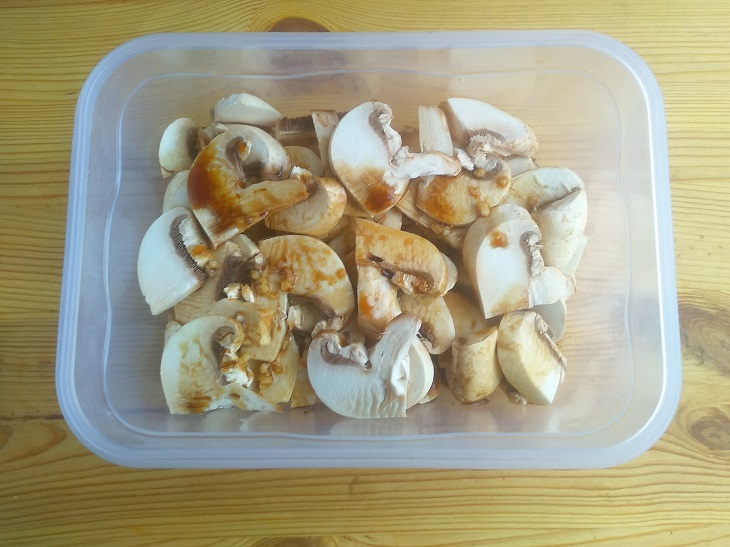 6. Put the marinated mushrooms on a serving plate. Wash and dry green onions. Finely chop the greens, form a rim around the green onion mushrooms.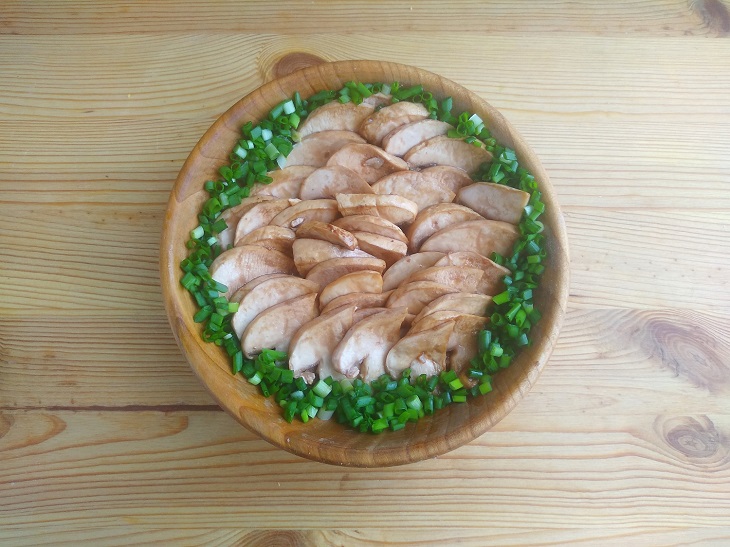 7. Dry the sesame seeds in a frying pan or in a microwave oven until golden brown. Sprinkle the appetizer with sesame seeds, serve.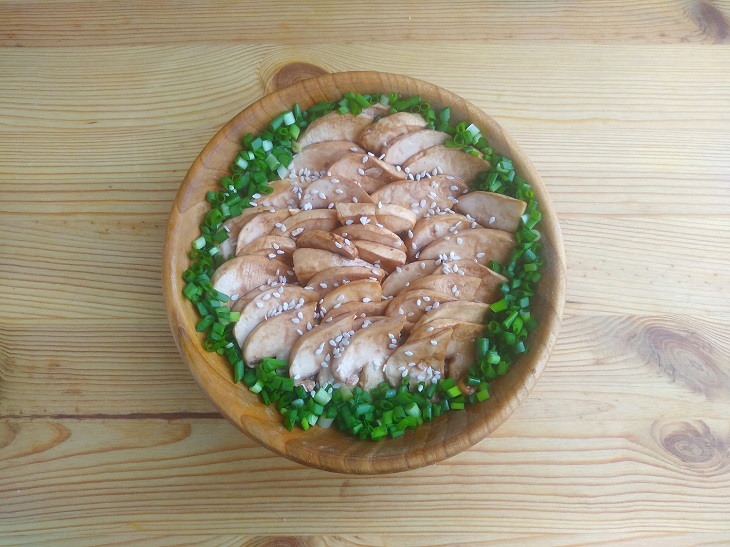 The dish looks great and appetizing and has an unusual taste. The appetizer goes well with any side dish. Instead of green onions, you can add dill, parsley and love greens of your choice to it. It is better not to store champignons in soy sauce and not to cook for future use.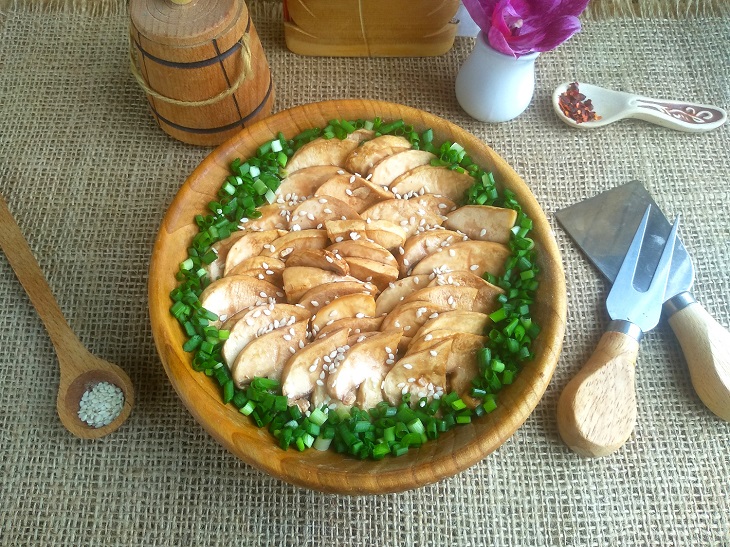 Bon appetit!