Snack salad with ham and cheese to taste is very satisfying. For its preparation, ham and hard cheese are used. The taste of the finished dish depends on these ingredients. Therefore, you should not buy a cheese product instead of high-quality cheese, and replace ham with boiled sausage. Mayonnaise for salad dressing is best used with a fat content of 67%. You can also safely replace it with sour cream.
It is best to serve a snack salad with ham and cheese in a beautiful glass bowl on a leg, so the dish will look more impressive and beautiful. You can cook this salad absolutely for any celebration, whether it's the New Year or some other holiday.
Ingredients:
Ham – 100 g.
Hard cheese – 70 g.
Pickled cucumber – 1-2 pcs.
Eggs – 2 pcs.
Mayonnaise – 20 g.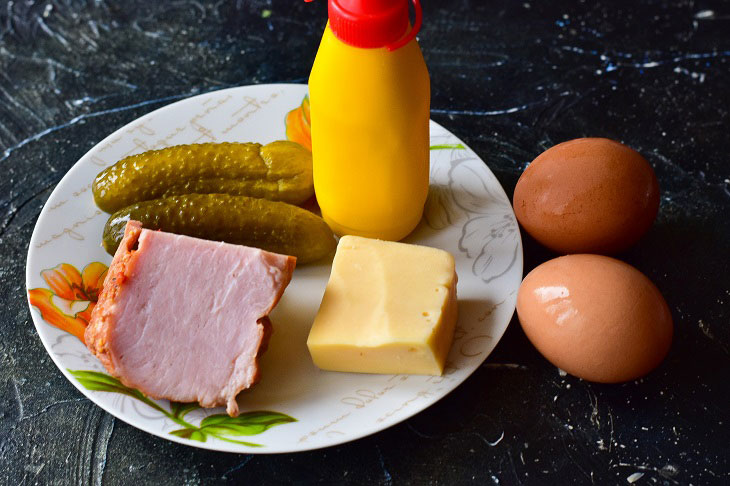 Cooking:
1. Cut off the edges of hard cheese, those where the wax part is. Cut the rest into medium-sized cubes. You can cut the cheese into strips, but in this case, all other ingredients will need to be cut in the same way.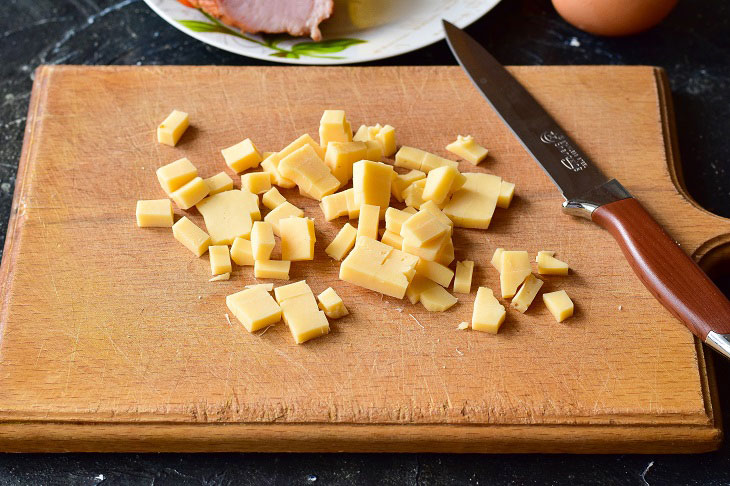 2. Cut the ham in the same way as hard cheese.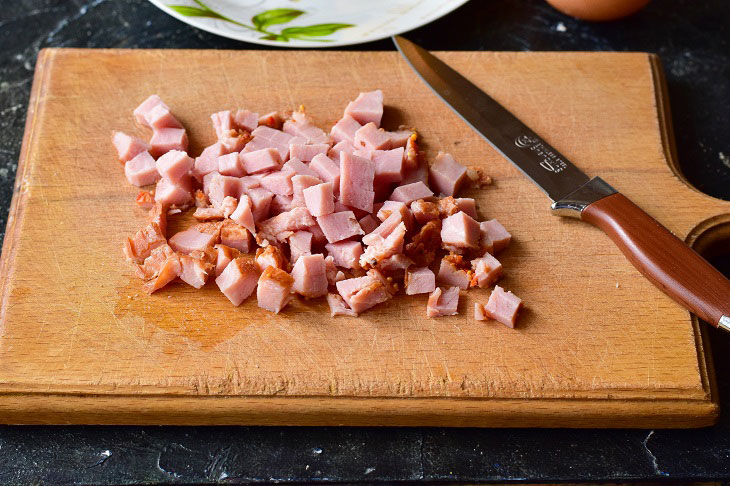 3. Cut the edges of the cucumbers, cut the vegetables into small cubes.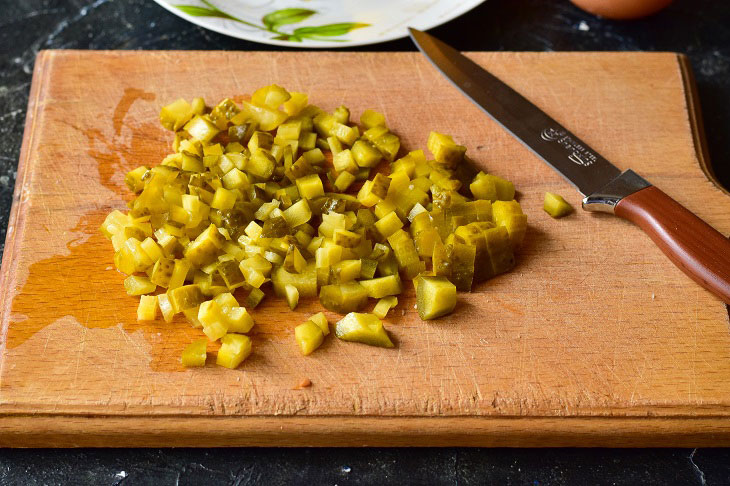 4. Fill chicken eggs with water, boil hard. In time, it will take 7 minutes from the moment the water boils.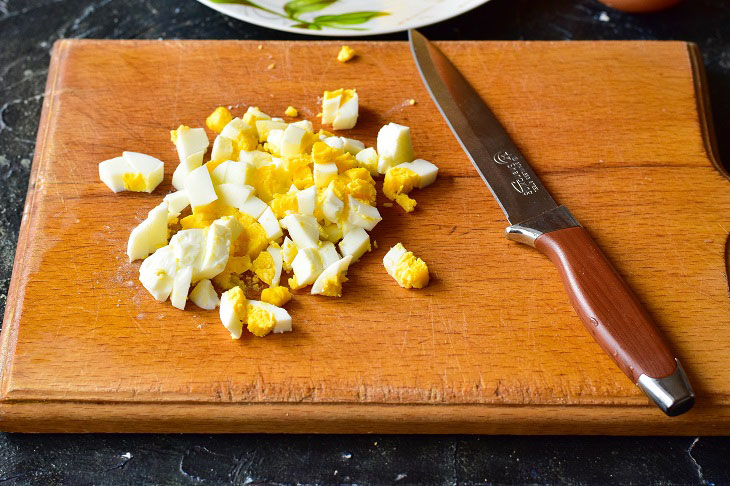 5. Put all the chopped ingredients in a bowl.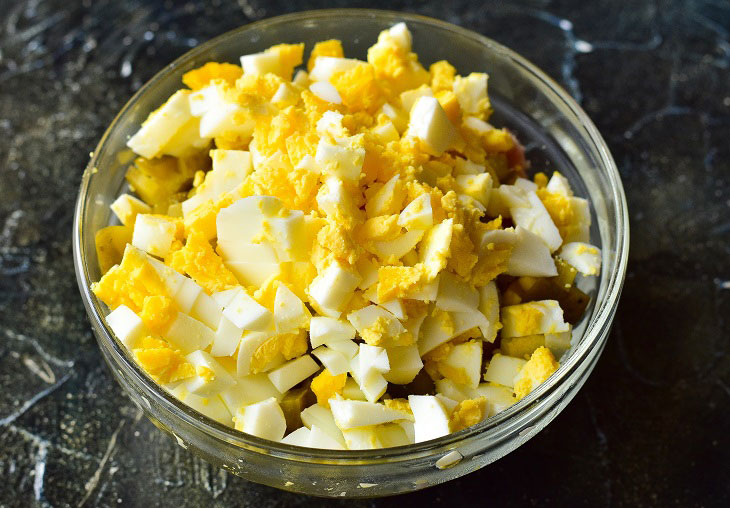 6. Squeeze out the mayonnaise from the tube.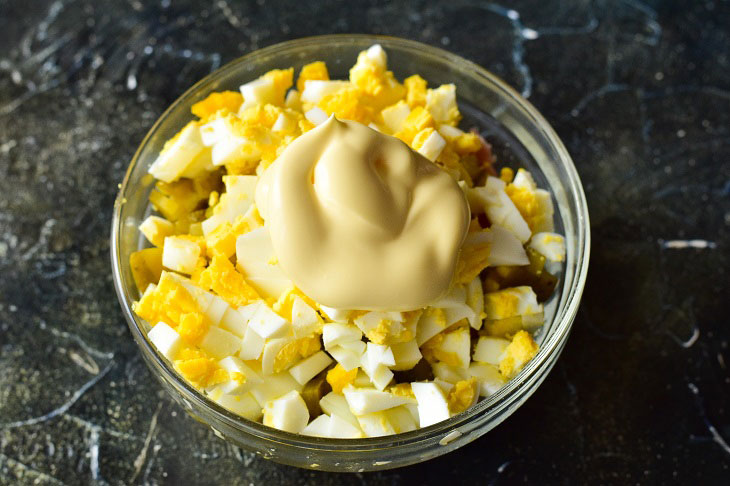 7. Mix the appetizer salad well with a spoon. Cover the salad bowl with plastic wrap and refrigerate for at least 30 minutes. So all the ingredients will become the same in temperature. Now put the dish in a bowl on a leg.
Serve an appetizer salad with ham and cheese at the table.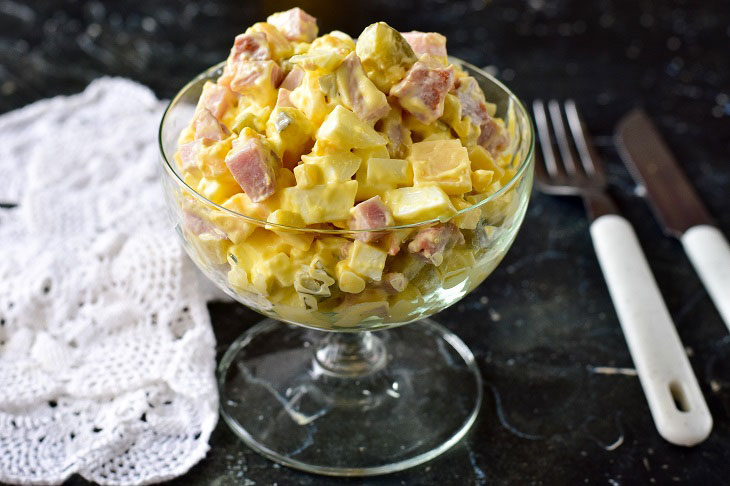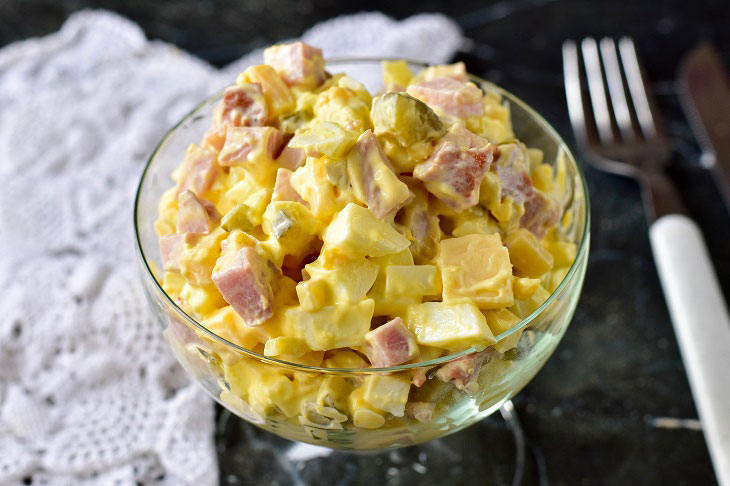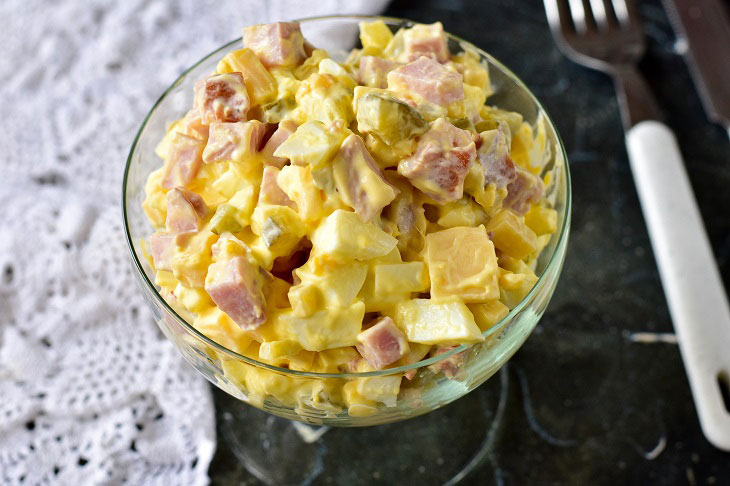 Enjoy your meal!