In winter, due to the lack of vitamins, I want to cook dishes that will be healthy. Since sorrel contains a huge amount of such vitamins, it can be safely rolled into jars for the winter. The most amazing thing is that the recipe is so simple that even the hostess who has never clogged anything in jars can definitely cope with it.
To prepare sorrel for the winter, it is worth buying a good bunch, in terms of the fact that the leaves should not be wilted. You can clog it for the winter in jars of 0.5 liters or in large ones. From it in the winter, you can safely cook green borscht, use it as a filling for pies and pies, or add it to some salads. Ready sorrel should definitely be stored in a cool place and it is better that it is dark there or simply does not get sunlight.
Ingredients:
For a 0.5 l can:
Sorrel – 1 medium bunch.
Purified water – 350 ml.
How to cook:
1. Go through the sorrel leaves. Be sure to throw away the damaged ones. Wash the rest very well, just do this procedure slowly, take a little bit and wash them.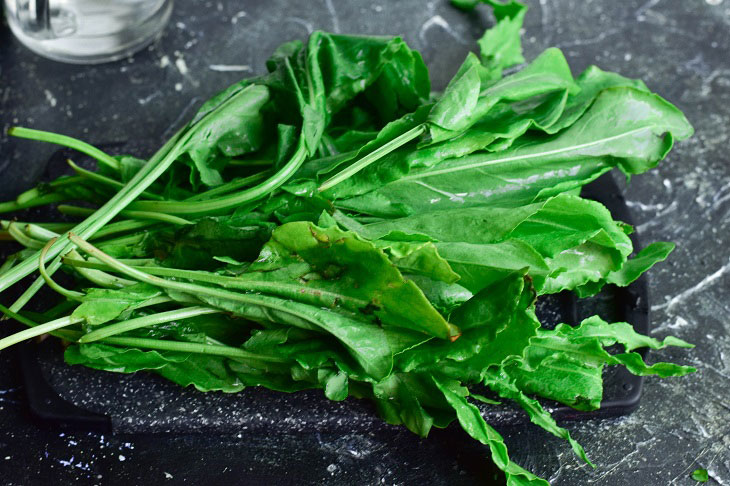 2. Fold all the leaves in one bundle, cut off the stems. Cut the sorrel leaves themselves with a sharp knife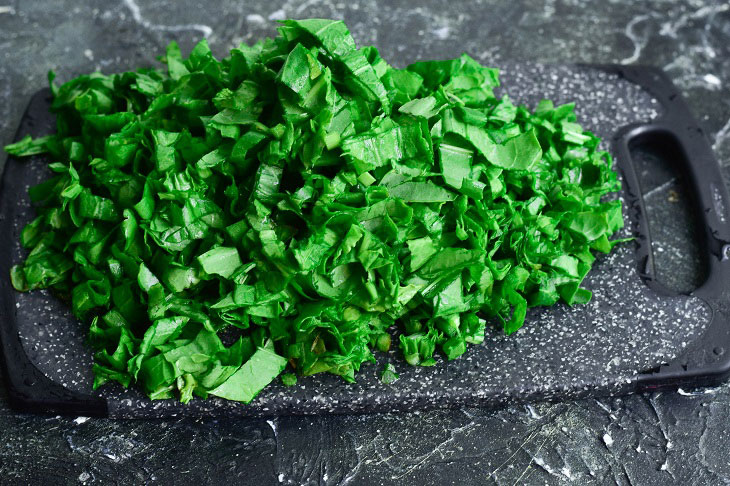 3. Prepare a 0.5 liter jar. Wash it very well using a clean sponge and dish brush, as well as detergent or soda.
Now send the washed jar to the microwave for 30 seconds. Set its power to maximum. This process replaces the jar sterilization process over steam. Put chopped sorrel in a clean and dry jar.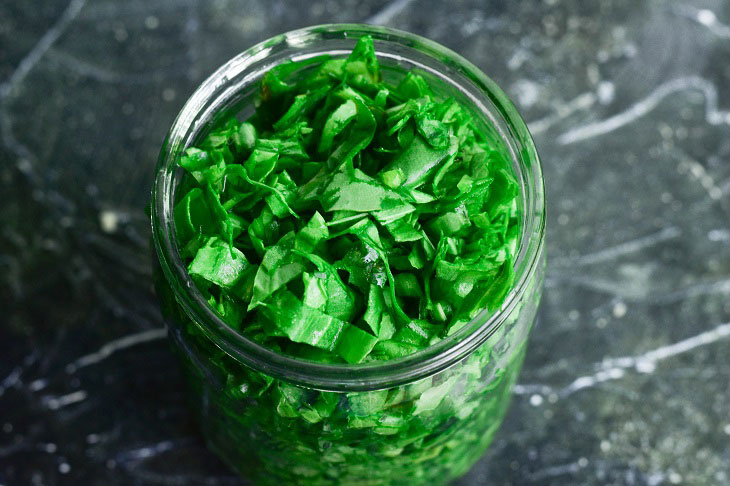 4. Pour purified water into a ladle or pan, bring it to a boil.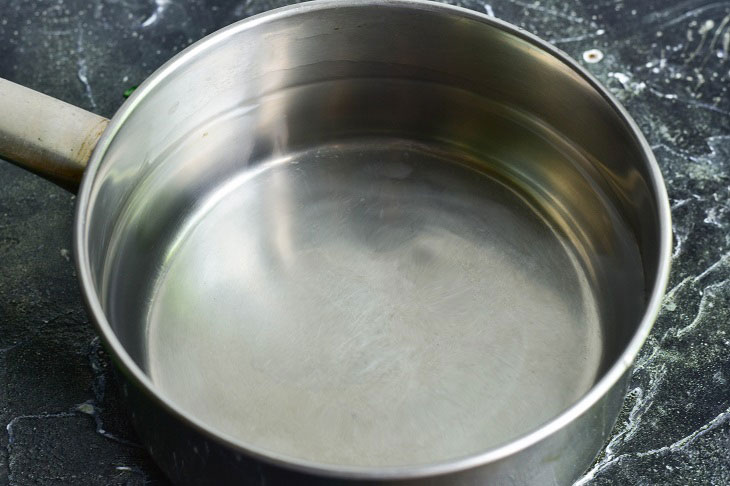 5. Now pour boiling water into the jar in a thin stream.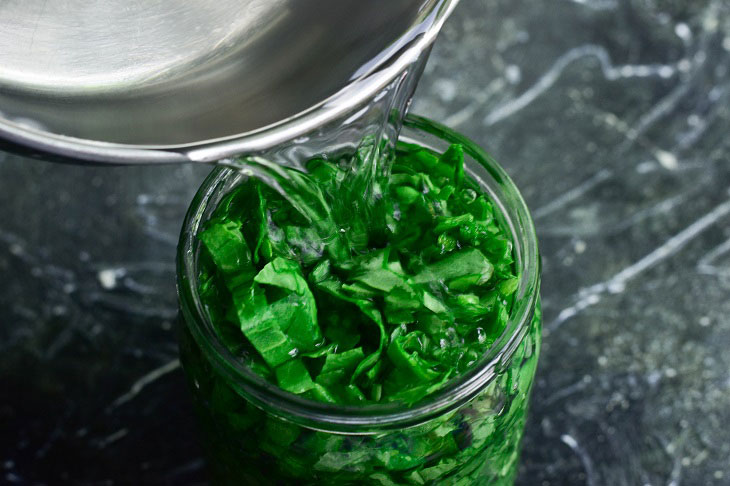 6. Seal the jar with a metal lid immediately using a special key. Wrap the jar in a warm blanket. Leave it overnight at room temperature. During this time, the sorrel will completely change its color. After that, feel free to take the sorrel for storage in the pantry or cellar.
Here is such a simple and quick recipe for blocking sorrel for the winter. Be sure to use them!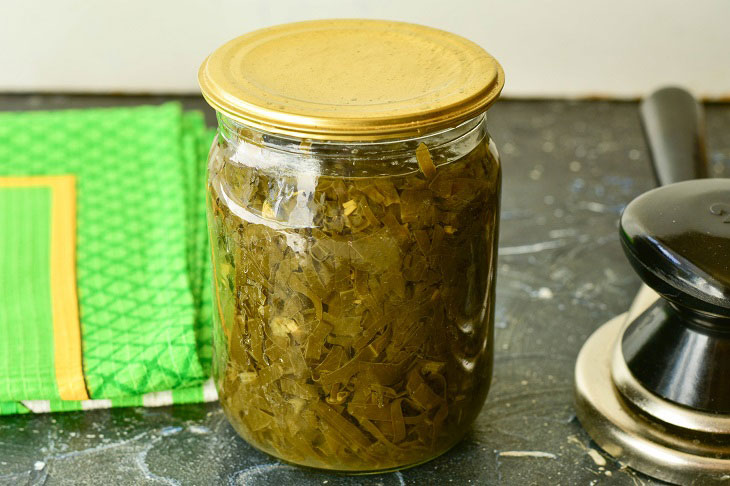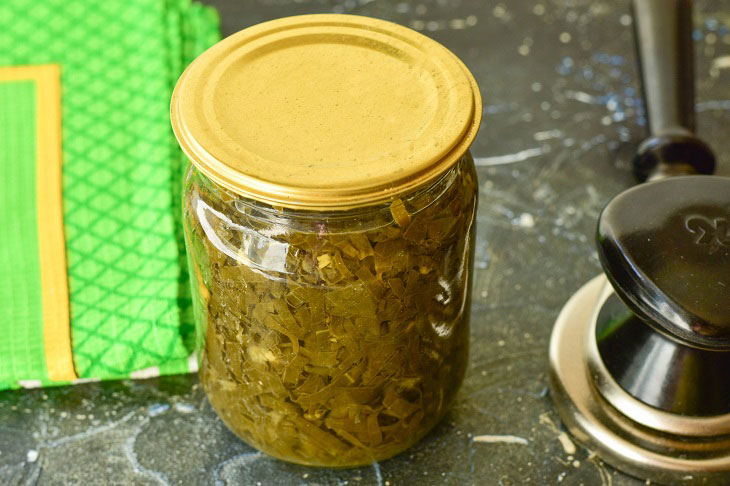 Enjoy your meal!