Thick and rich, with a characteristic cheese flavor and an unusual shape of dumplings – this soup is prepared in a matter of minutes from the usual set of vegetables, a piece of chicken and 2 processed cheeses.
Ingredients:
For 2.5 liters of soup:
Chicken flesh – 300 g.
Butter – 25 g.
Vegetable oil – 30 ml.
Onion – 60 g.
Carrots – 70 g.
Potatoes – 300 g.
Fresh herbs – to taste.
Flour – 150 g.
Eggs – 2 pcs.
Processed cheese – 2 pcs.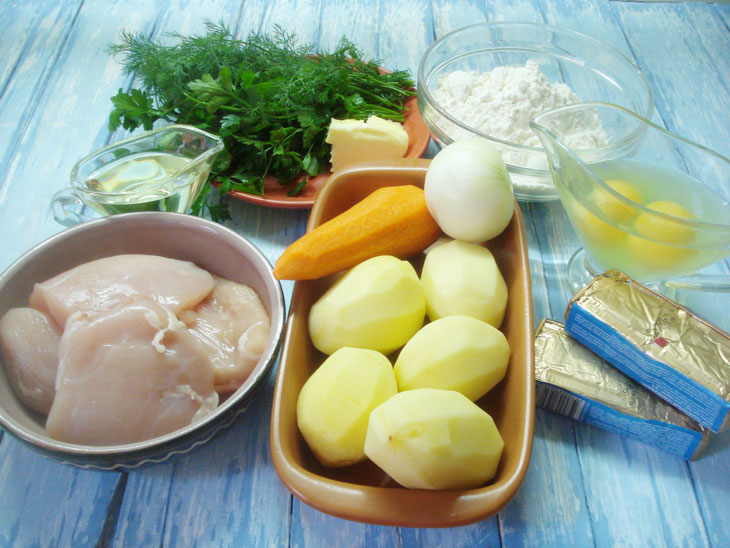 How to cook:
1. Cut chicken into cubes.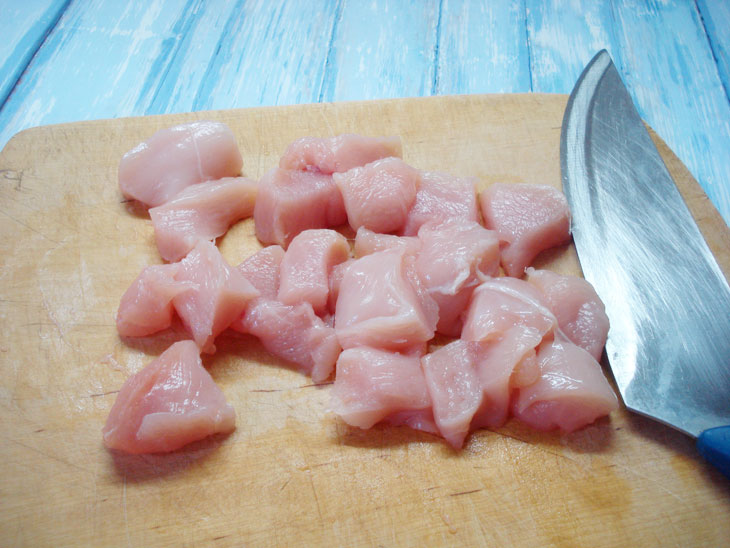 2. Melt butter in vegetable oil in a frying pan and put meat in it.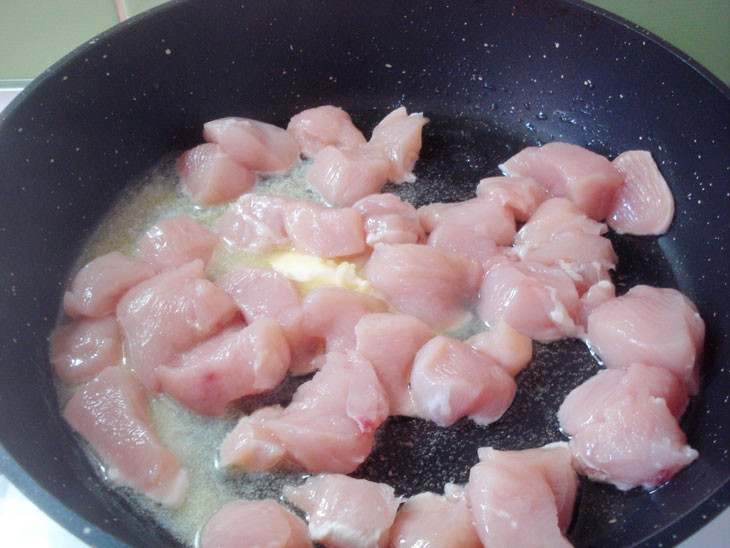 3. Fry the pieces until whitened, pepper them.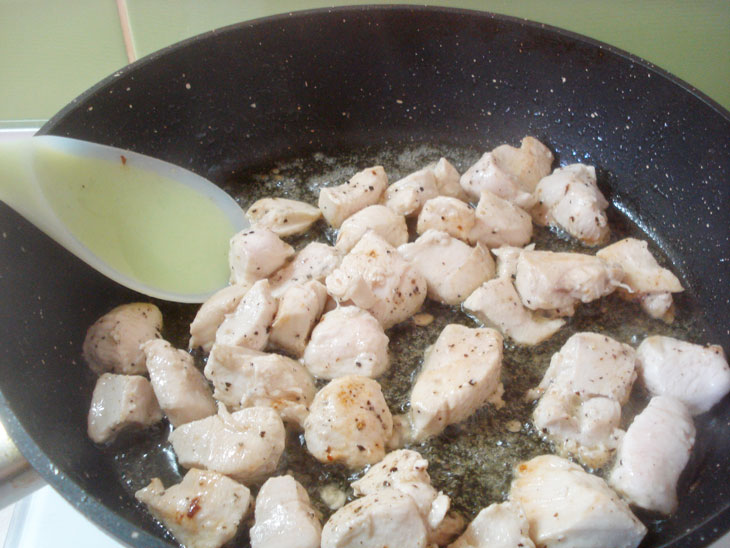 4. Chop the onion.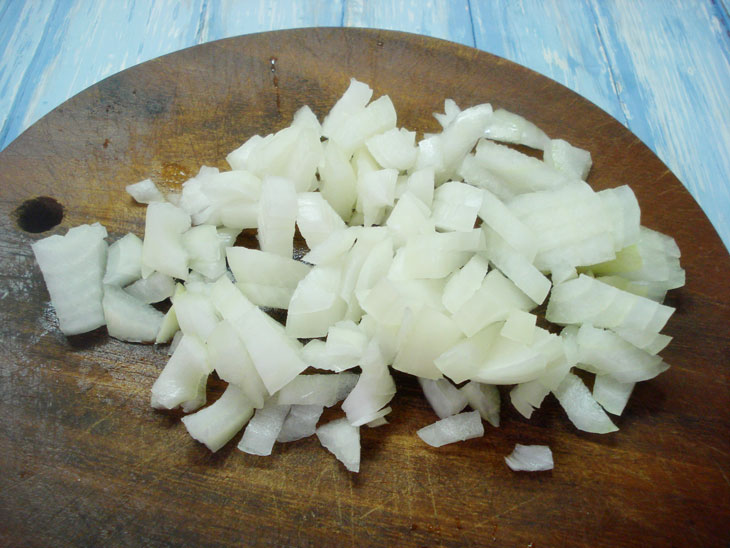 5. Grate carrots.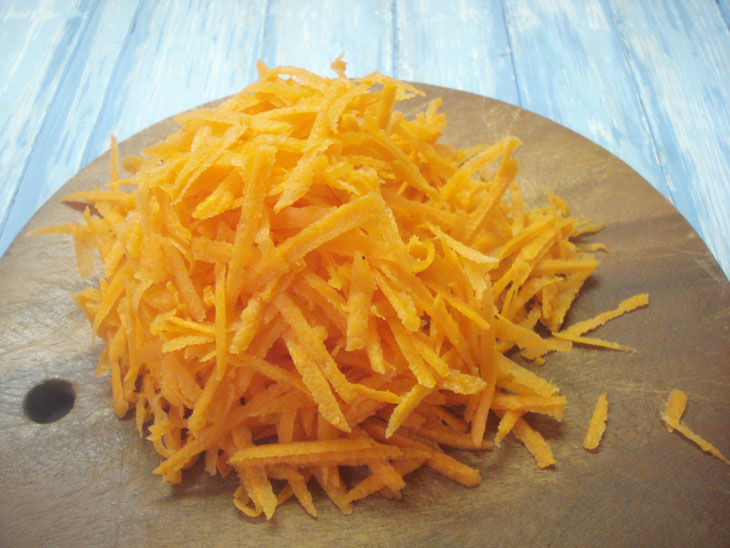 6. Cut potatoes into cubes.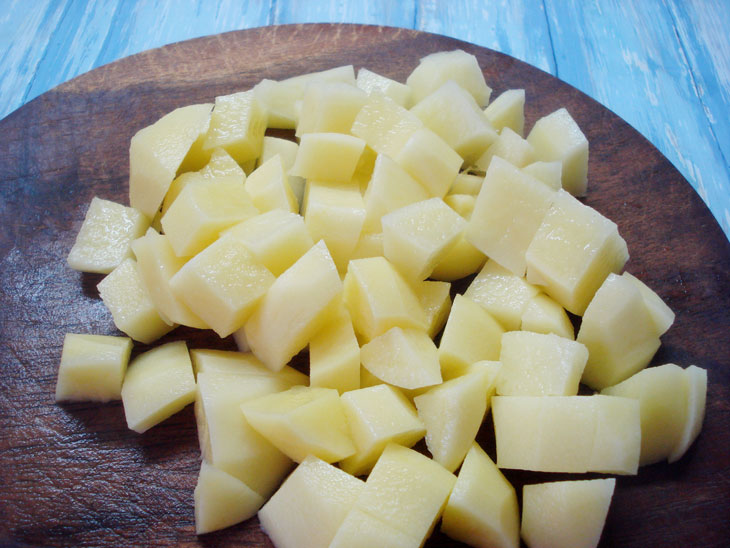 7. Pour 2 liters of water into the pan and put all the vegetables. Before boiling, remove the foam, salt the broth.
8. The vegetables will cook for about 15 minutes and during this time you need to cook the dumplings. Add eggs to salted flour.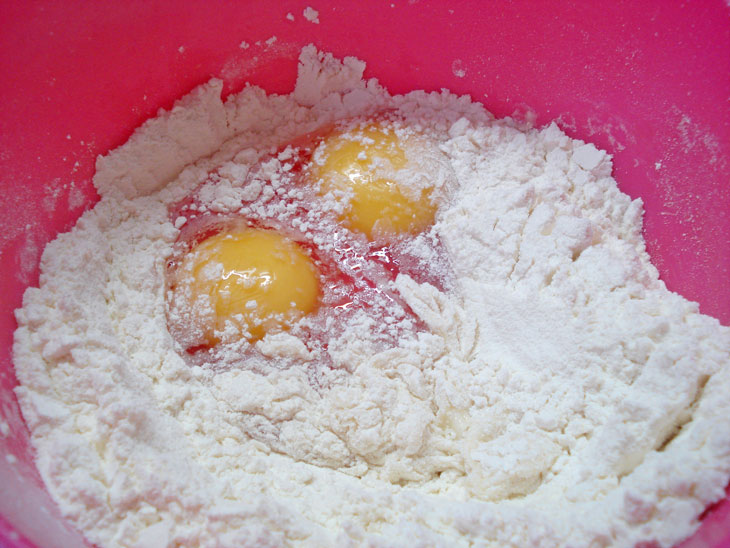 9. Knead the dough like noodles.
10. Roll it out into a thin layer.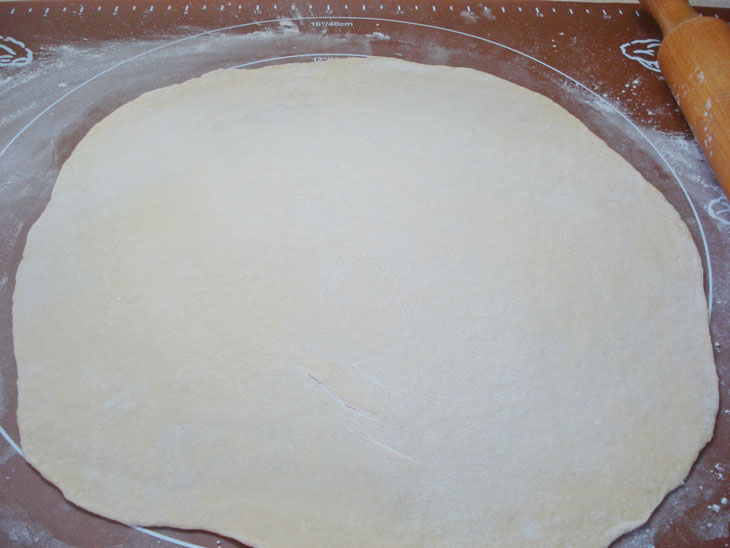 11. Grate cheese directly on it.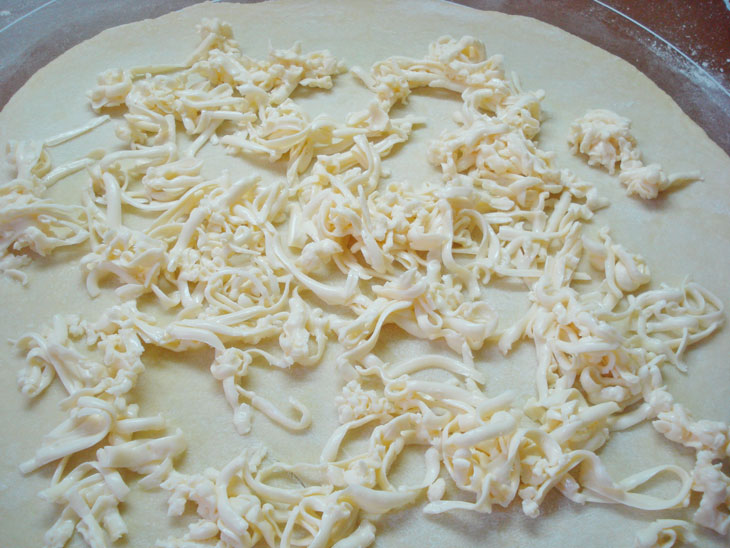 12. Roll up tightly, moistening the edge with water so that it closes securely.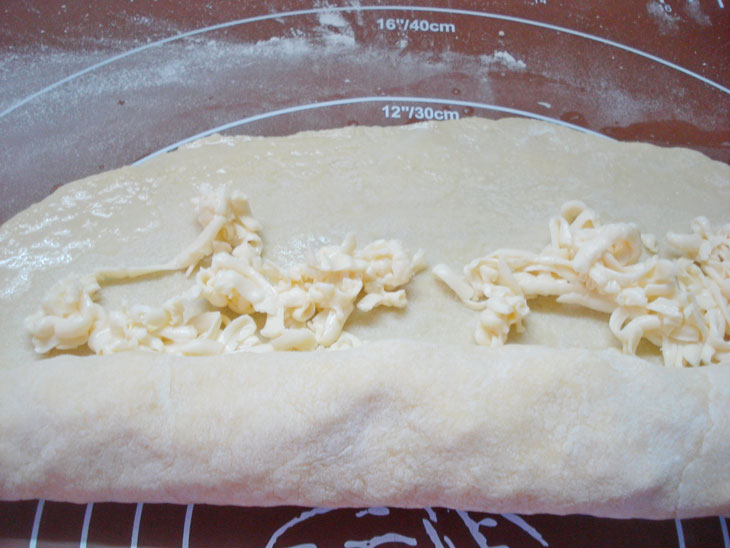 13. Cut the dumplings with a sharp knife. Flatten them lightly.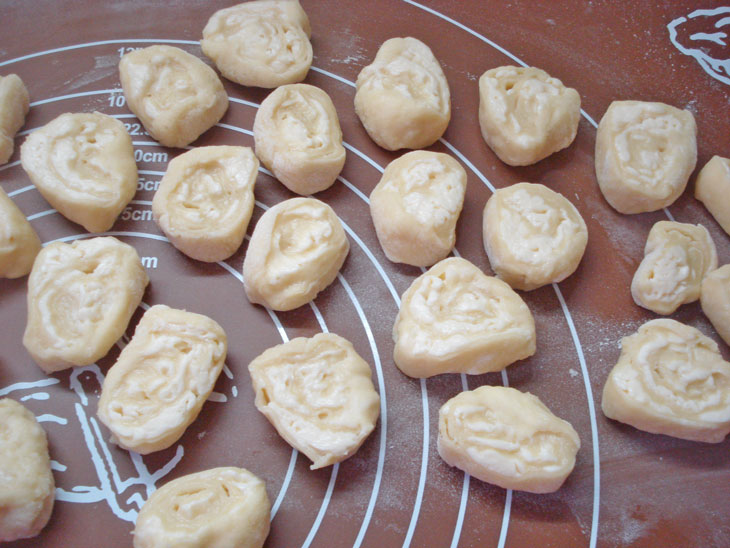 14. Transfer all contents of the skillet to a saucepan. Let the soup simmer for 7 minutes.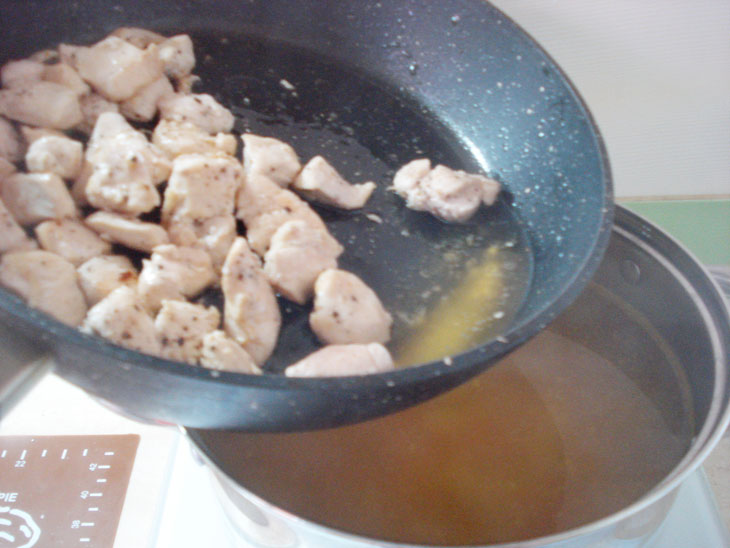 15. Add dumplings and cook everything under the lid for another 7 minutes.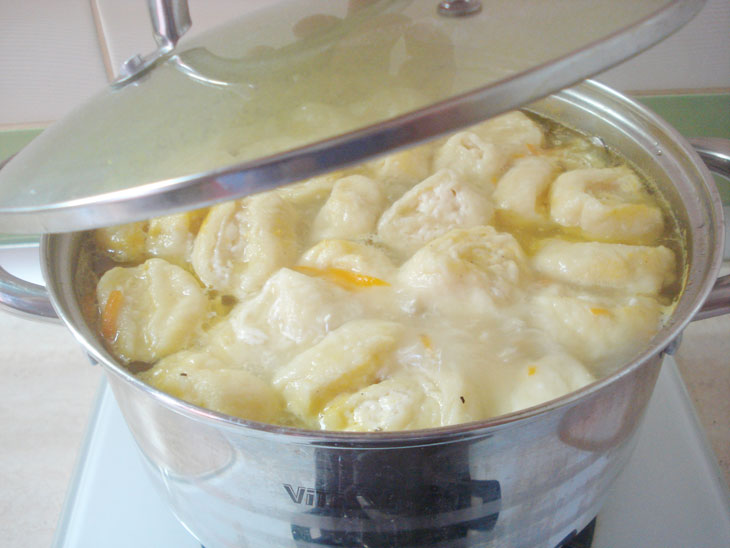 16. Put chopped greens, boil the soup for a couple of minutes.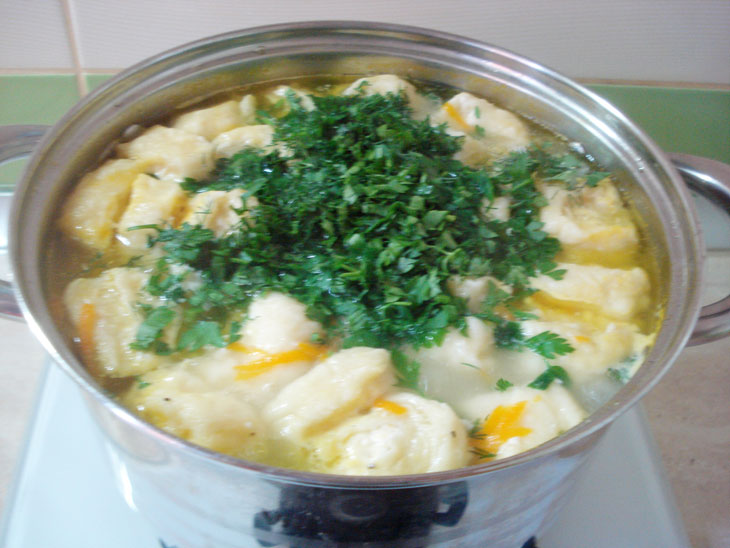 The hearty soup is good served hot. With a slice of bread, garlic or green onions – this is an indescribable pleasure. Fans of spicy can serve hot pepper bite.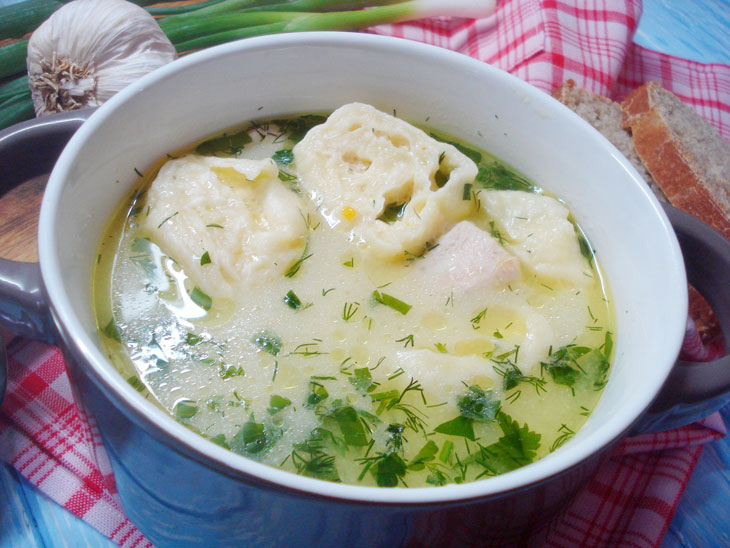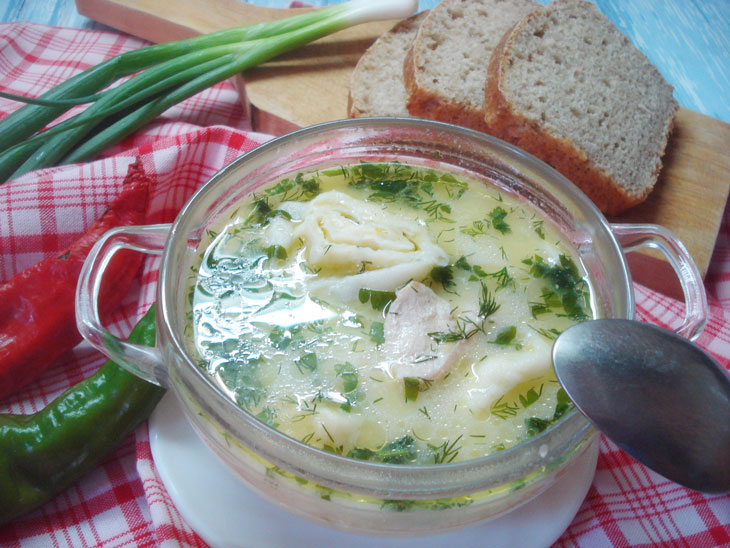 Bon appetit!