Traditionally, shchi is the most popular soup in Russian cuisine. It is prepared as simply as possible, but with one pan you can easily feed a whole company of people. Children also really like cabbage soup, among other things, the soup is very healthy. After all, they put fresh vegetables in it, and the amount of frying is minimal. Some housewives also put pre-fried mushrooms here, but this is a matter of taste. Today we are preparing the easiest recipe that you can easily make special by adding something of your own to it.
Ingredients:
Filtered water – 3.5 liters.
Chicken on the bone – 400 g.
White cabbage – 200 g.
Fresh carrots – 1 pc.
Bulb – 1 pc.
Potato root crops – a couple of pcs.
Tomato paste – 1 tbsp. l.
Garlic – a couple of cloves.
Bay leaf, herbs, spices – to taste.
Sunflower oil – for frying.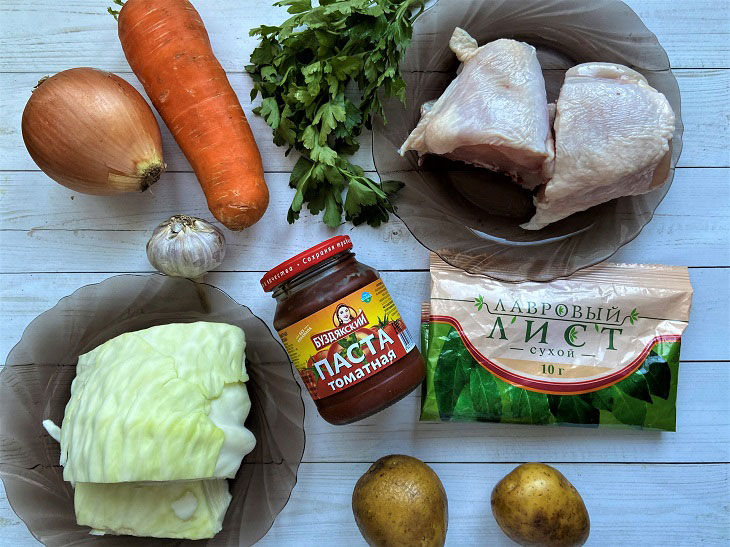 How to cook:
1. First of all, you need to boil the chicken broth. To do this, rinse the chicken with running water and place in a saucepan with a thick bottom. Pour filtered water here and send to medium heat.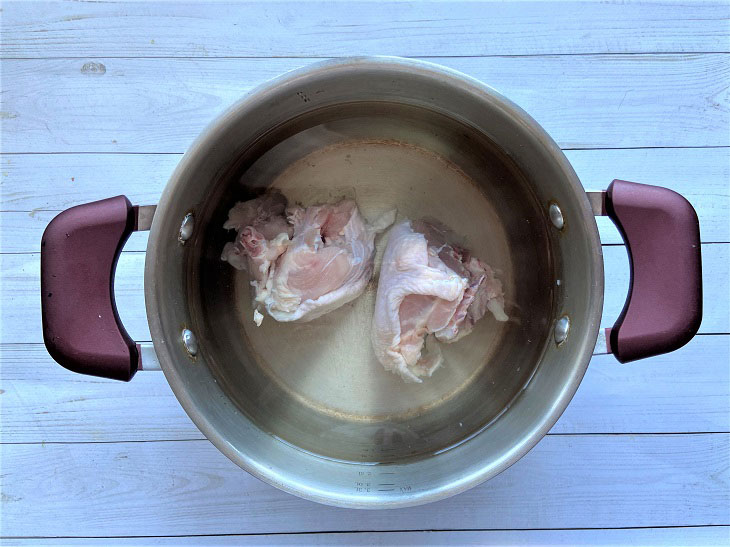 2. While we are waiting for the broth to boil, you can start cutting vegetables. Cut white cabbage into thin strips and set aside.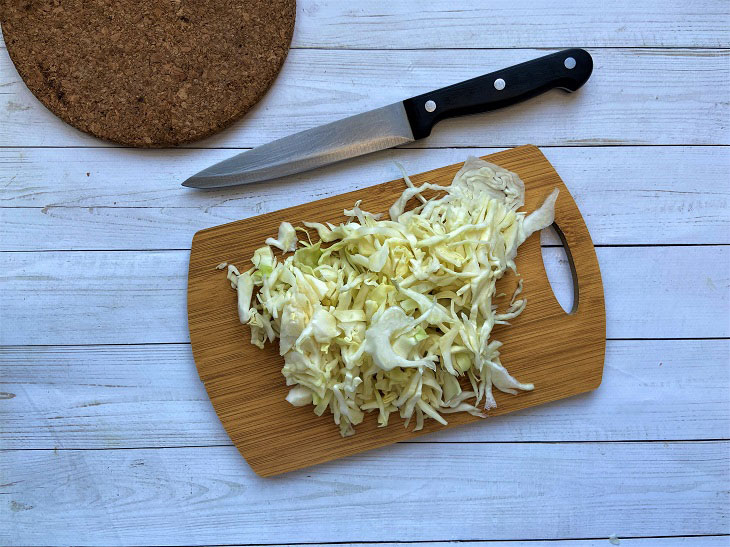 3. Peel and chop the onion, grate the carrot root on the large side of the grater.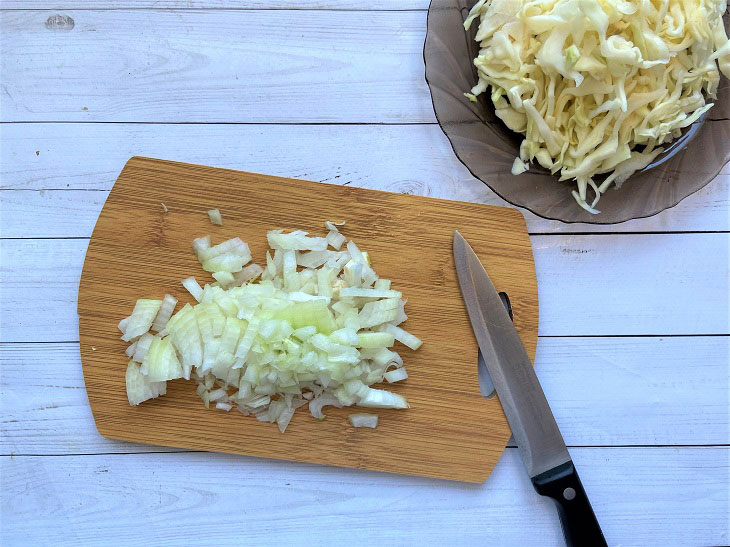 4. When the broth boils, it must be reduced and the foam removed. Then salt and cook over low heat for about fifty minutes until tender.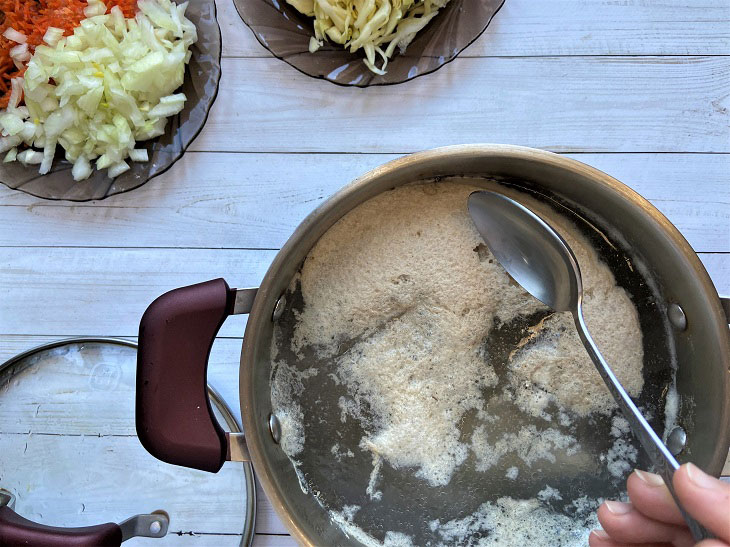 5. Peel potatoes and chop randomly.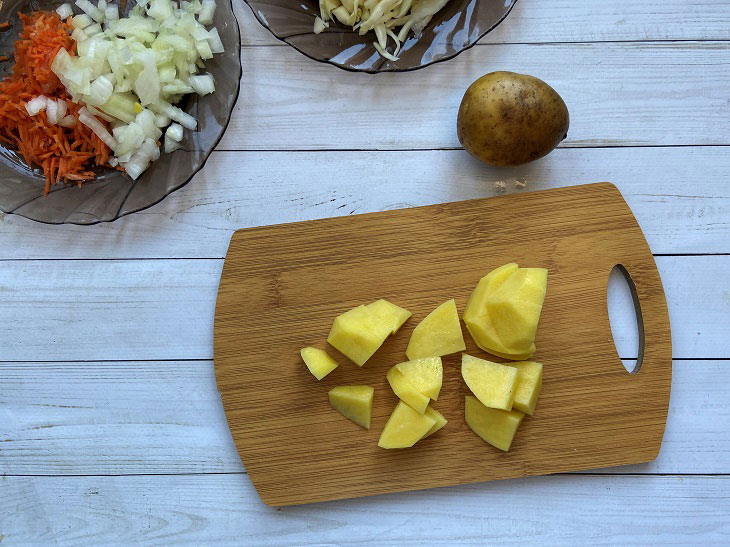 6. Half of the total amount of onions and grated carrots should be fried in vegetable oil. It is better to do this at the lowest possible power so that the vegetables do not burn out. When the vegetables are almost ready, you need to add a spoonful of tomato paste and leave for a couple of minutes.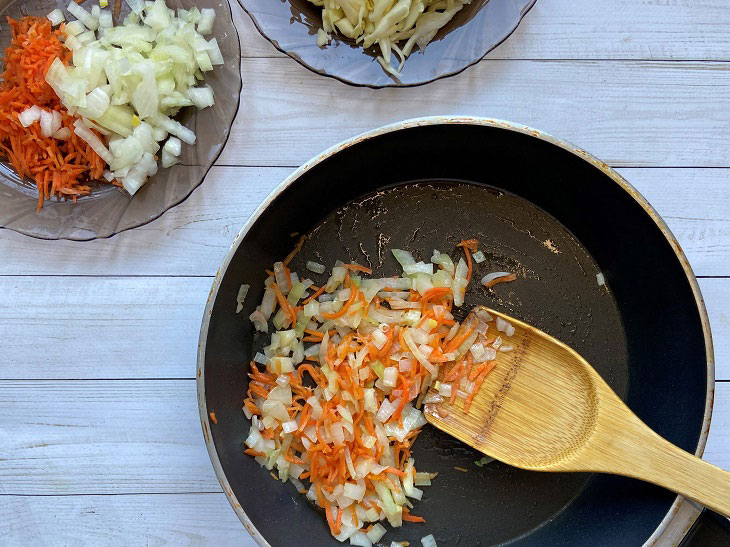 7. Remove the chicken from the prepared broth and cut it into pieces, removing the bones. Then send the meat back to the broth.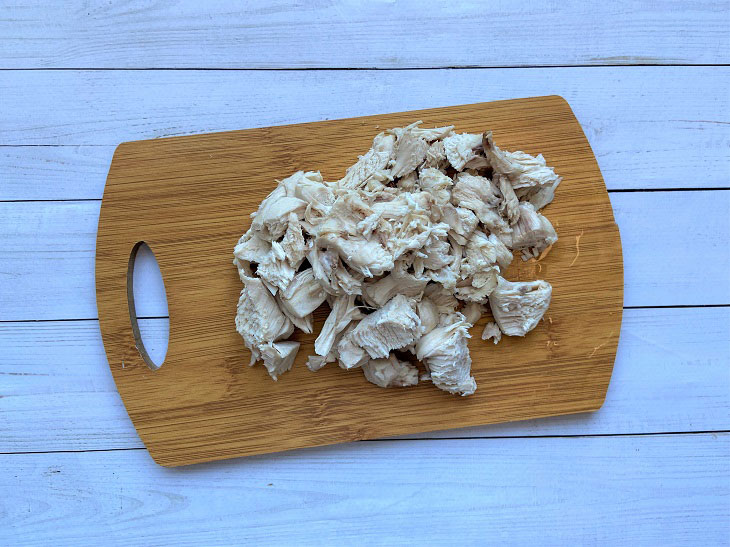 8. Also, chopped cabbage and carrots with onions should be poured into the broth – the part that was not fried. Cook for ten minutes over low heat.
9. Now it's time for frying. Send the vegetables to the broth and mix, cook for five minutes.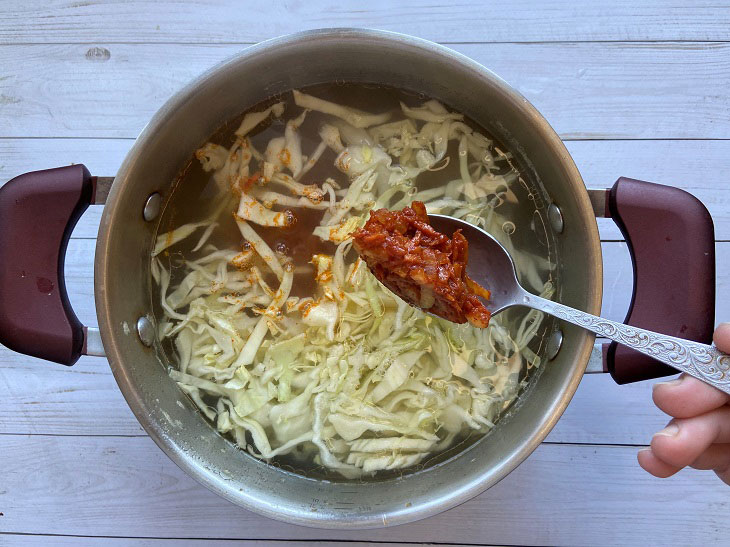 10. While the soup is cooking, you need to peel and chop the clove of garlic, as well as the greens.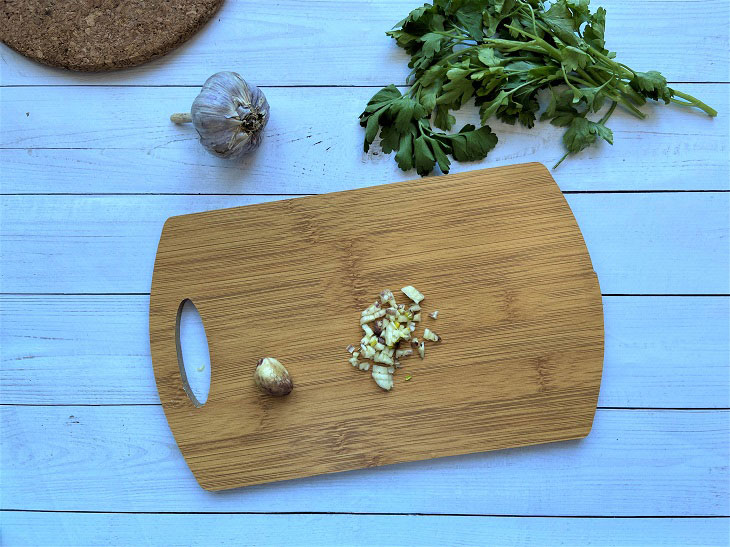 11. Potatoes should be added last of the vegetables, now there are five to seven minutes left to cook the soup. You can check the readiness of potatoes by piercing them with a knife.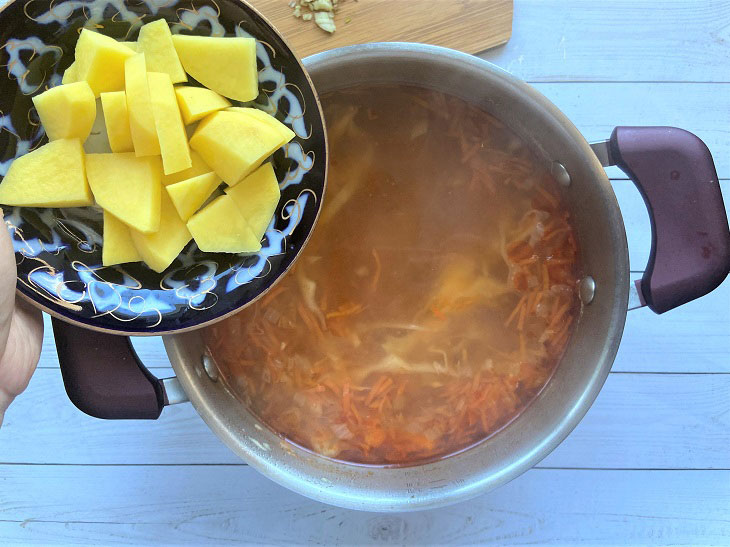 12. Add a couple of bay leaves and minced garlic a couple of minutes before removing the cabbage soup from the stove. After turning off the soup, let it brew for ten minutes.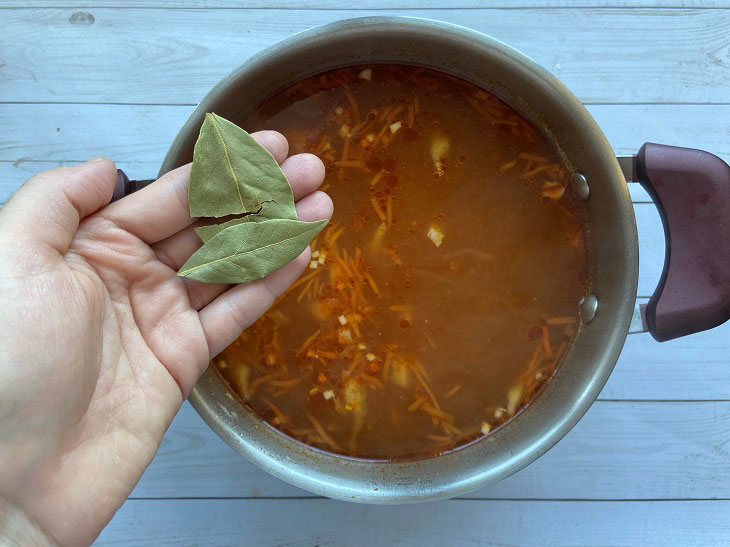 Serve cabbage soup sprinkled with herbs and adding sour cream. Rye croutons go very well with this soup.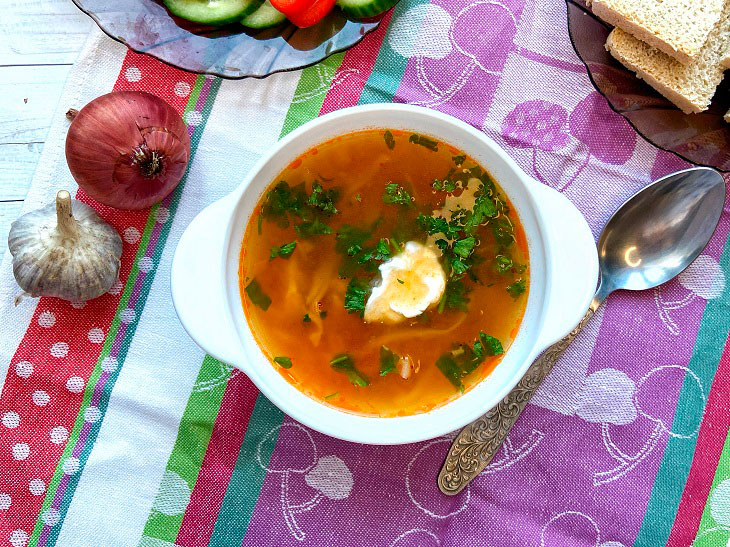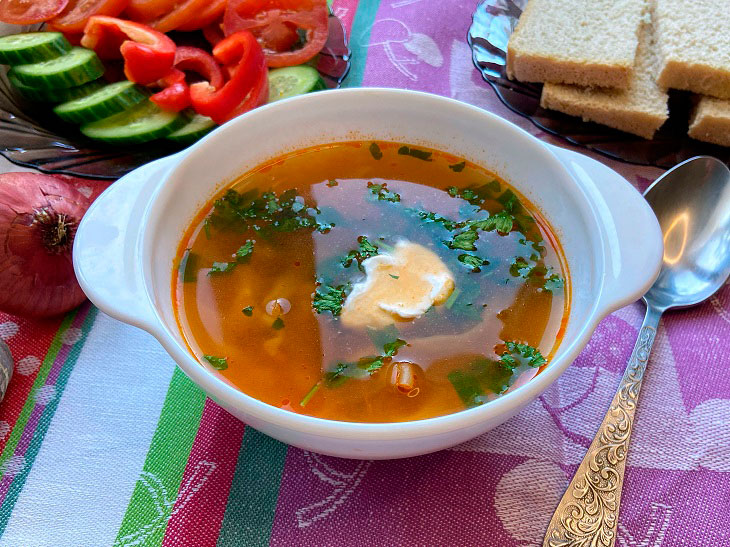 Bon appetit!