Ruddy fried pies, which are sold in the market and in station buffets, always look appetizing and surprisingly taste quite good. What is the secret of these pies? It's all about the dough recipe, which is kneaded with a mixture of cucumber or tomato pickle and potato broth. As in all public catering, the main thing here is the calculation of waste-free cooking technology.
Let's fry station pies with potatoes according to a simple recipe. For the dough, you will need white wheat flour of the highest grade and refined vegetable oil for frying products. When using homemade brine, consider its degree of sweetness and adjust the amount of sugar in the dough. You can add spices, fried onions or a little garlic to the filling. For frying, use thick-walled cauldrons or a small diameter frying pan with high sides.
Ingredients:
Cucumber pickle – 110 ml.
Potato broth – 70 ml.
Flour – 370-400 g.
Yeast – 4 g.
Salt – 0.5 tsp.
Sugar – 8 g.
Vegetable oil – 25 ml per dough + 80 ml.
Potatoes – 0.55 kg.
Onion – 60 g.
Salt, pepper, coriander – to taste.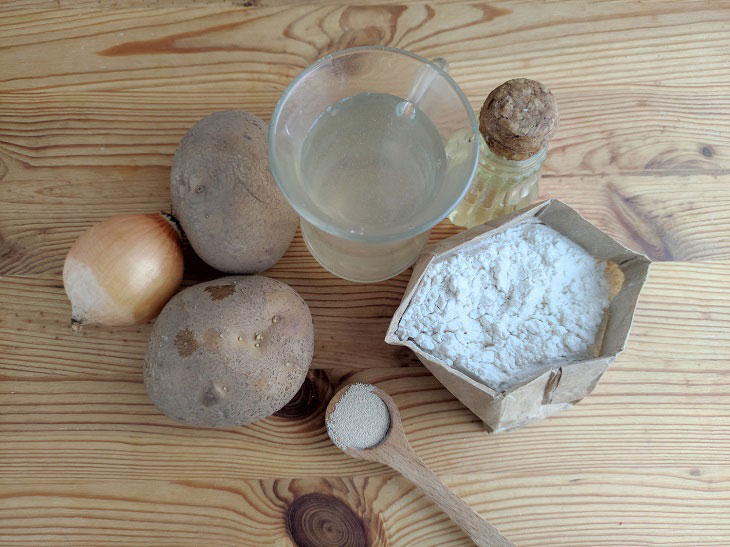 How to cook:
1. Peel potatoes and boil until soft in salted boiling water. Drain the broth, measure out 70 ml and mix it with cucumber pickle. Add vegetable oil, salt and sugar. The mass must be warm.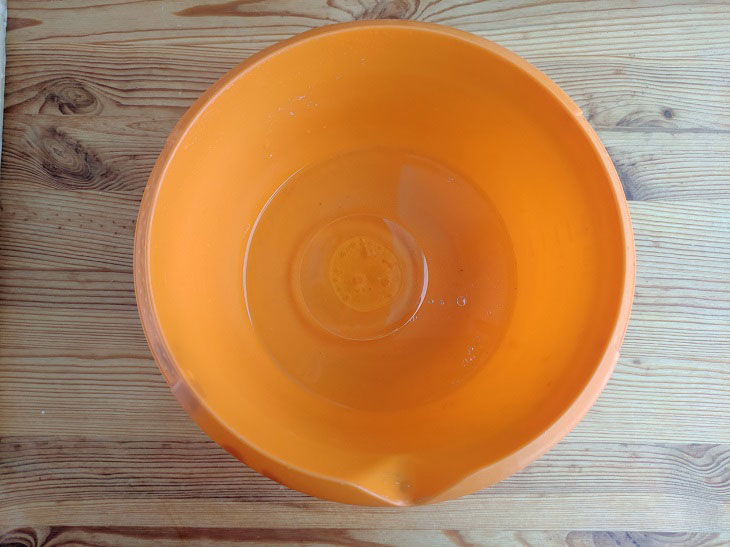 2. Pour in the yeast, beat the mass lightly with a whisk.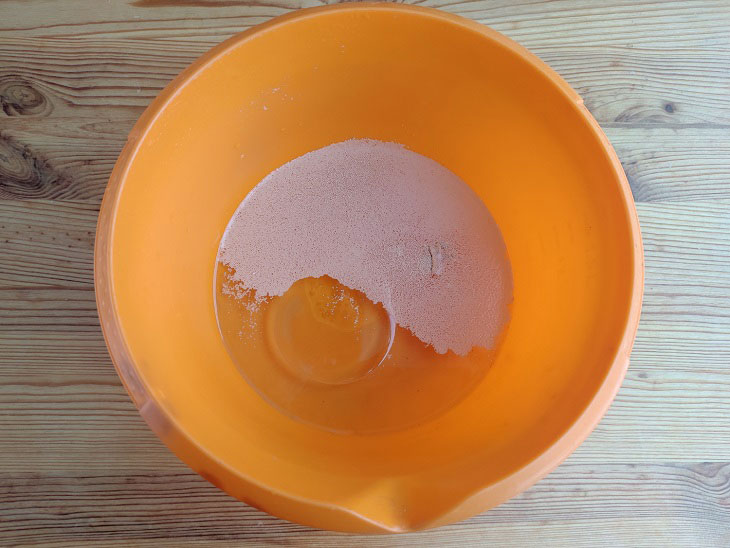 3. Pour in the sifted flour.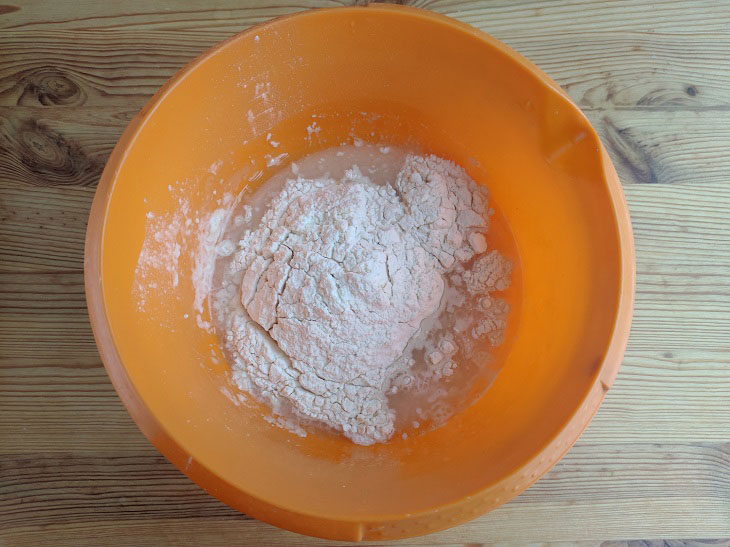 4. Knead soft dough. Collect it in a bun and put it in a greased with vegetable oil. Cover the bowl with cling film and leave to rise for an hour and a half.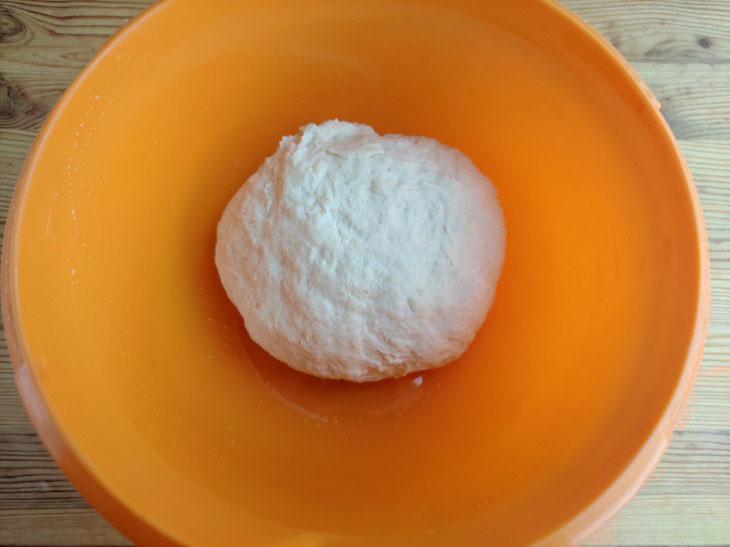 5. Finely chop the onion from the husk and fry in vegetable oil.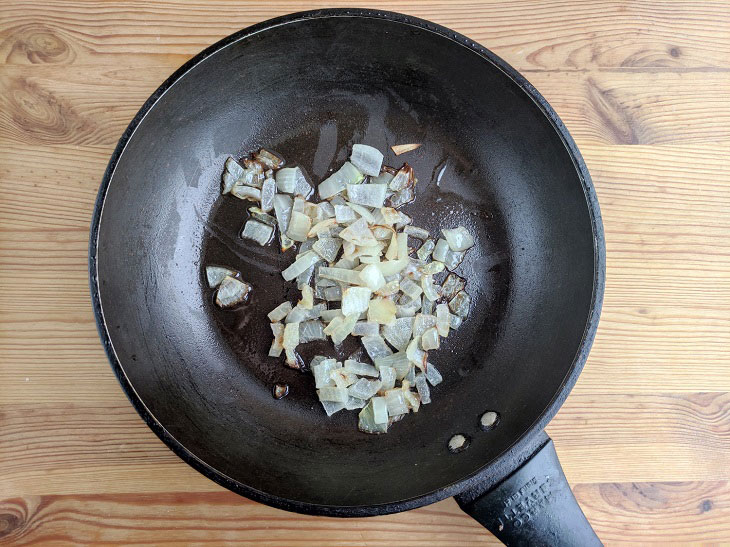 6. Mash potatoes with a masher. Add salt, pepper, spices and fried onions. The filling is ready.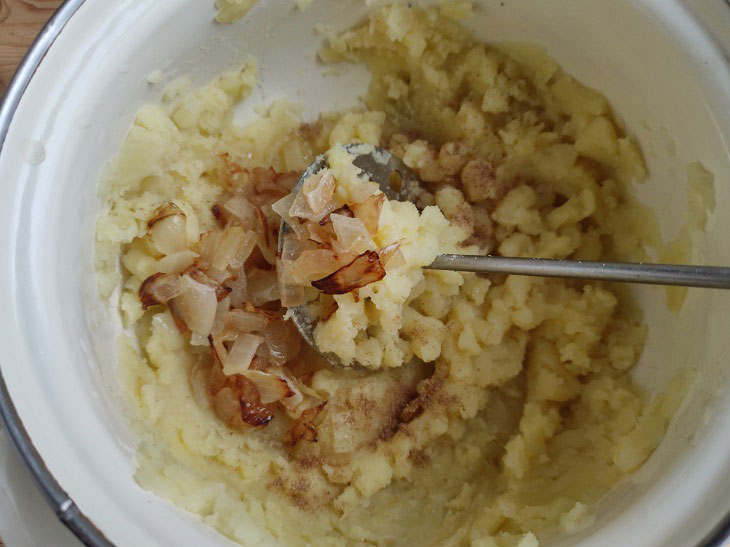 7. From the dough, form koloboks weighing about 60 g. Knead each bun into a cake.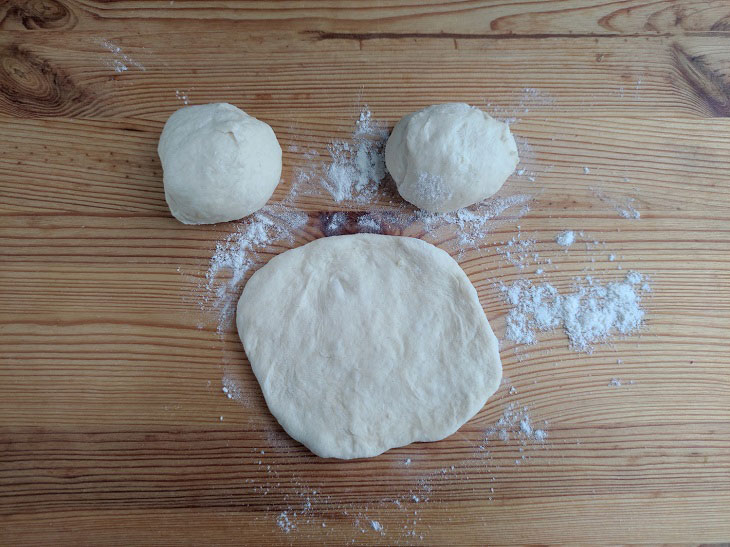 8. Place the filling in the center.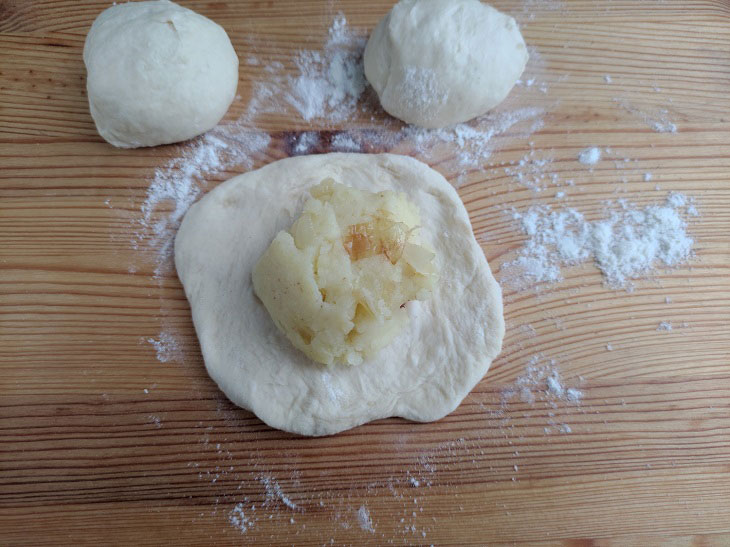 9. Securely fasten the edges, give an oval shape.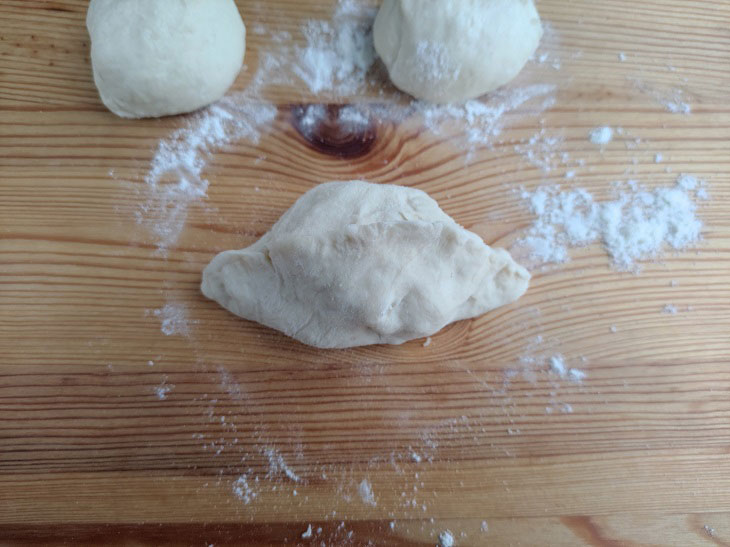 10. Pour vegetable oil into a frying pan, heat up. Post products. The oil level should reach half the thickness of the patty. Fry over medium heat.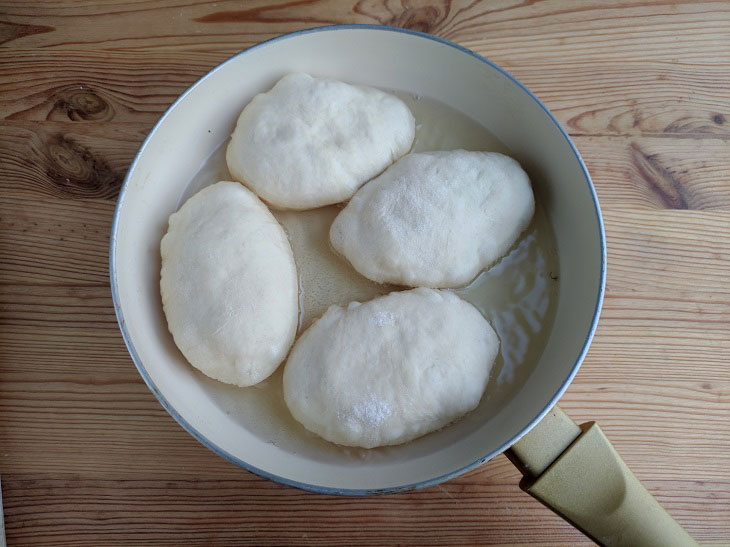 11. Turn the pies over to the other side, continue cooking in the same way.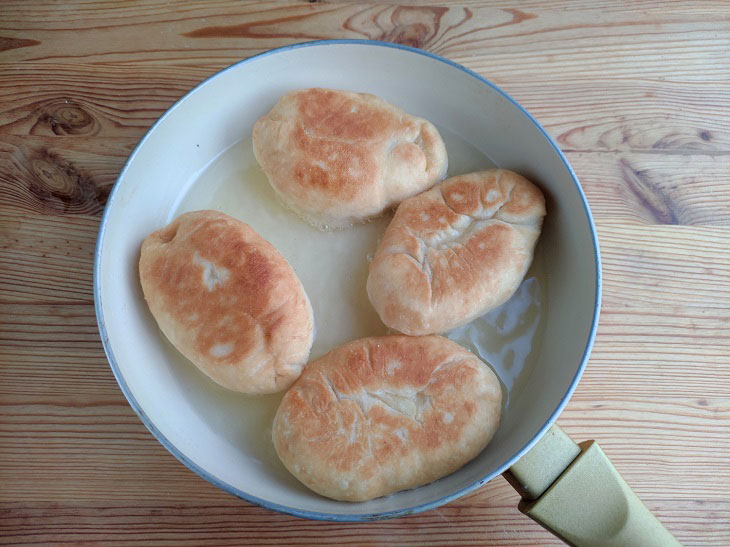 12. Transfer the products to a serving plate, decorate with herbs.
Station pies are obtained with a crispy crust, soft and satisfying.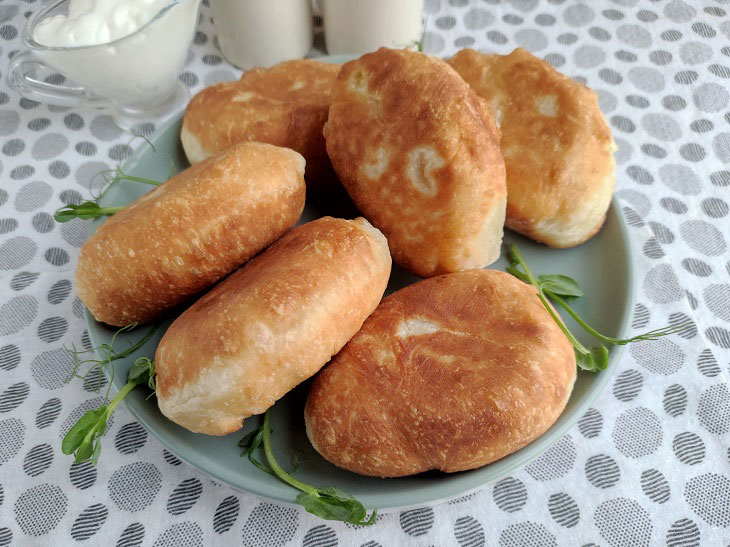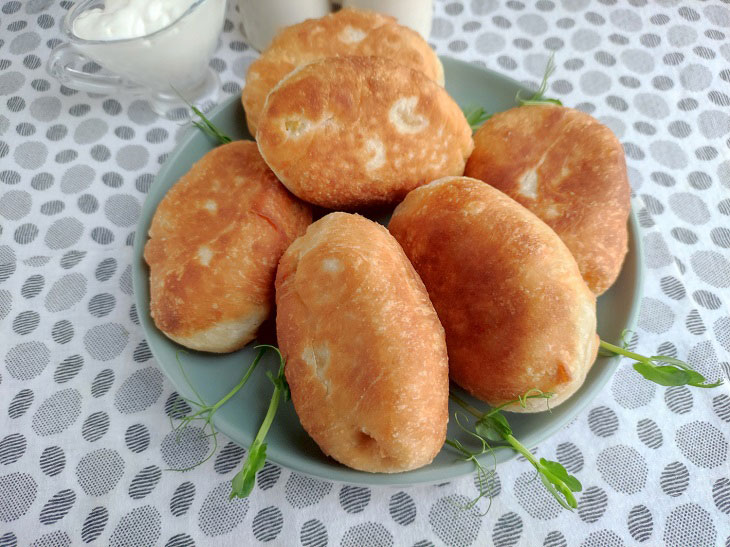 Bon appetit!