Potato stew with minced meat is the best side dish that can be prepared effortlessly for dinner or lunch. It turns out that this dish is not only very tasty, but also satisfying. To prepare a side dish, it is best to purchase the type of potato that is suitable for stewing. As meat, you can use chicken fillet or pork pulp. The meat must be twisted in a meat grinder or in a blender bowl.
Serve ready-made potatoes with minced meat at the table immediately after cooking, while the dish is still hot. From above it can be sprinkled with herbs. Any canned vegetables and salads will go well with such potatoes.
Ingredients:
Potatoes – 4 pcs.;
Onion – 1 pc.;
Carrots – 1 pc.;
Chicken fillet – 70 g;
Salt – to taste;
Ground black pepper – to taste;
Vegetable oil – 2-3 tbsp. spoons;
Tomato paste or ketchup – 1 tbsp. a spoon.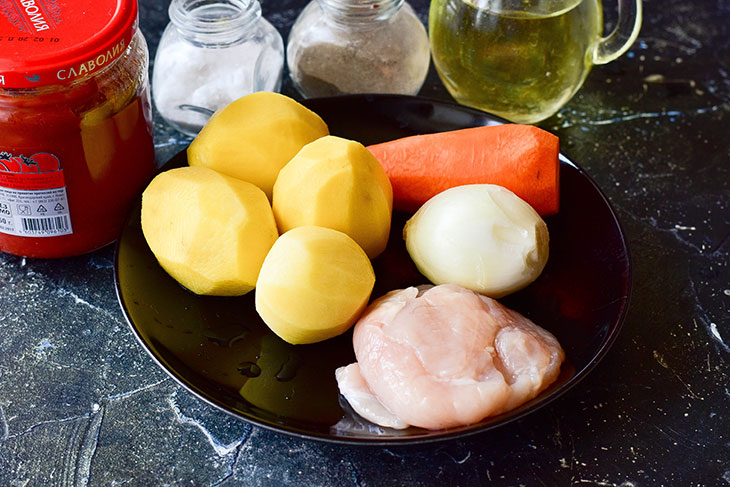 How to cook:
1. Peel all vegetables. Immediately grate the carrots on a coarse grater, and cut the onions into cubes.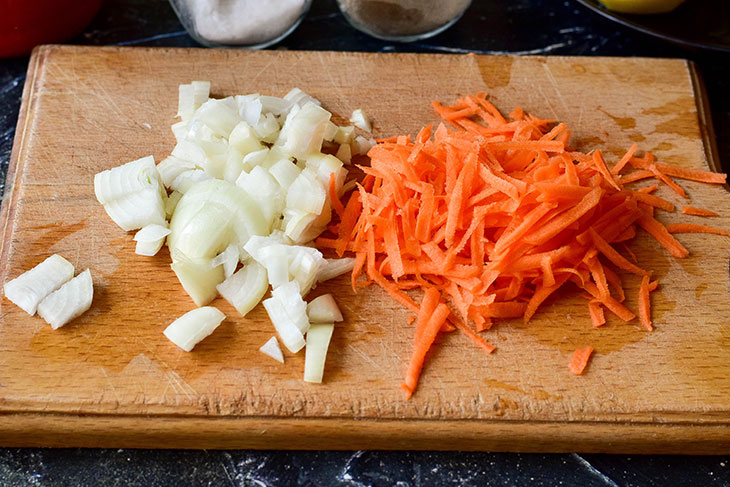 2. Pour vegetable oil into the pan, put the chopped vegetables. Fry them until soft over moderate heat.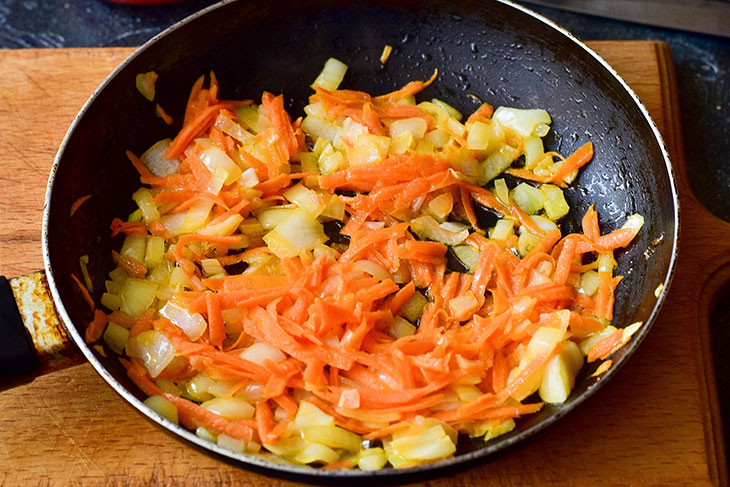 3. Wash the meat, if necessary, cut it into smaller pieces. Twist them in a meat grinder.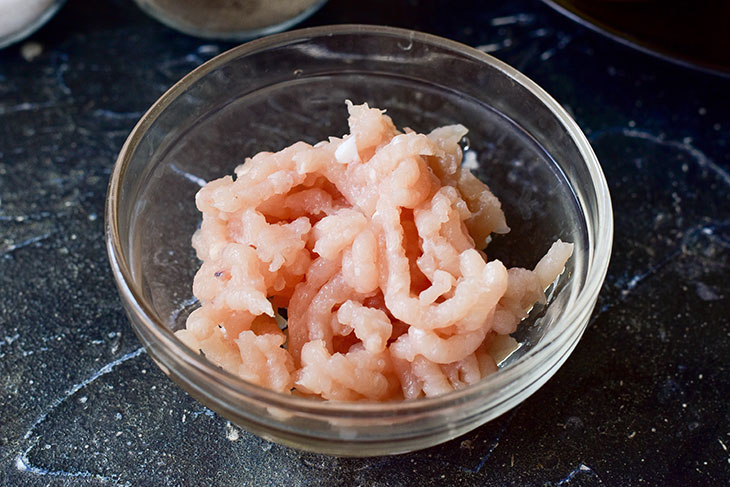 4. Put the twisted minced meat in a pan with fried vegetables. Mix everything well with a regular tablespoon or kitchen wooden spatula.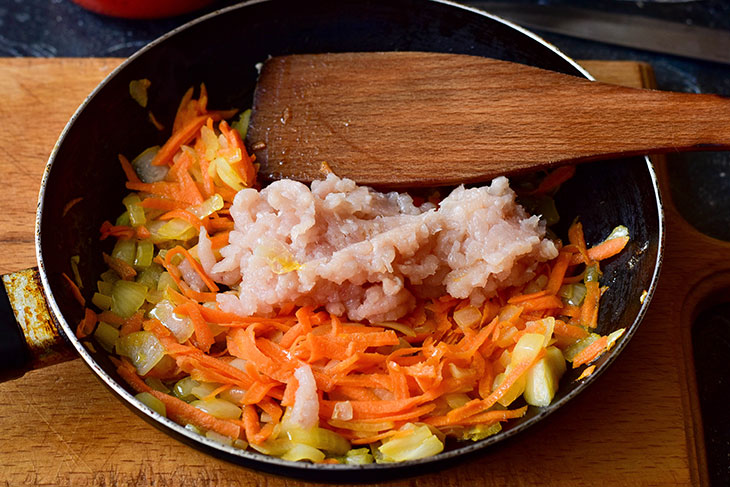 5. Fry the minced meat with vegetables for another 3-4 minutes. Then add the tomato paste to the pan.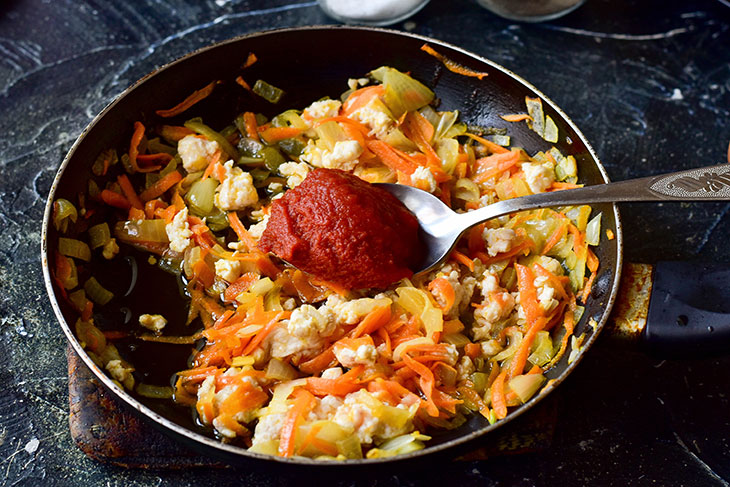 6. Cut the peeled and washed potatoes with a sharp knife into small cubes.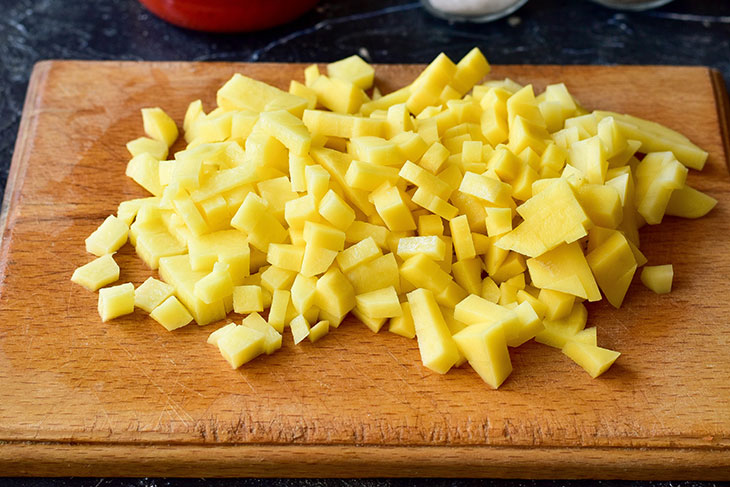 7. Put the potatoes in a pan with vegetables and minced meat.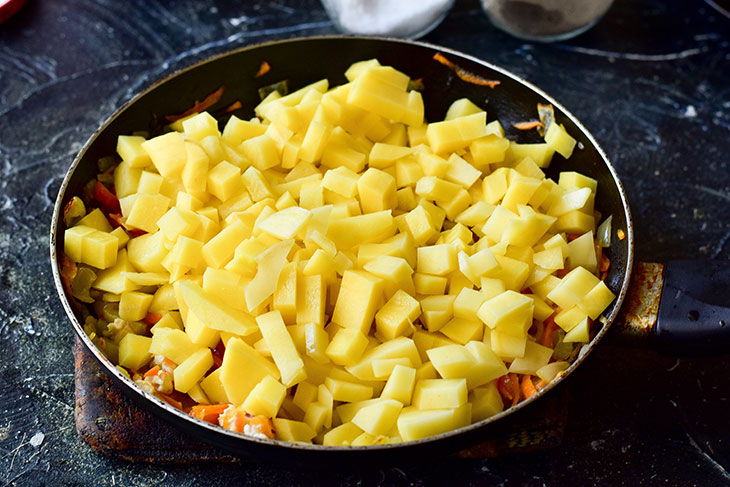 8. Add salt and ground black pepper to taste. Mix well.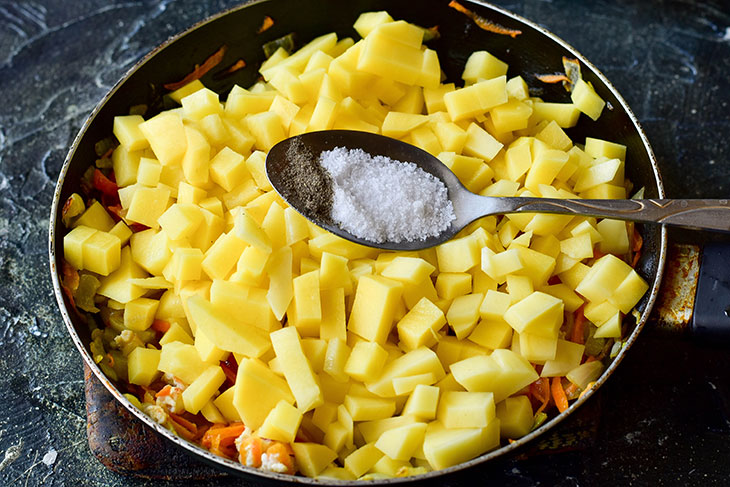 9. Now pour in warm water so that it almost completely covers all the ingredients. Simmer the dish until the potatoes are cooked over moderate heat, be sure to cover the pan with a lid. Cooking time will be 20-30 minutes.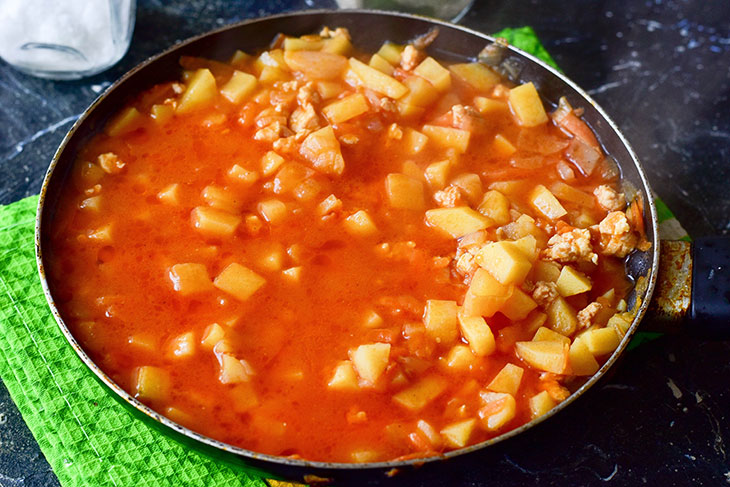 10. Put the finished dish in beautiful plates and serve.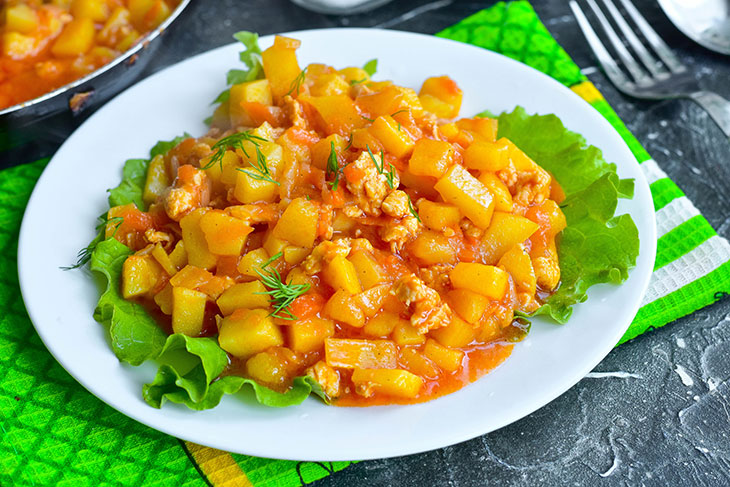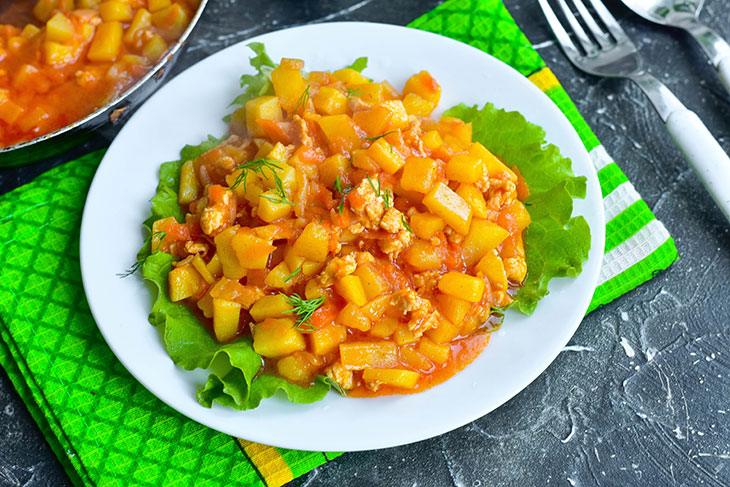 Enjoy your meal!