Pickled cucumbers with mustard for the winter is a very original preservation that you can safely do now, since cucumbers are already relatively inexpensive. If you plant them in the garden, then, of course, you can wait for them to fully ripen, especially since homemade cucumbers will be much tastier.
There are two ways to prepare these cucumbers, they can be rolled up for the winter or eaten 4 days after salting. Whichever option you need, choose the 1. It is best to store ready-made cucumbers in a cool place, both the cellar and the usual pantry in the apartment will do. If there is a lot of space in the refrigerator, then you can send them there. You can serve ready-made cucumbers with mustard with any side dishes, meat dishes or as a snack.
Ingredients:
Cucumbers are the same in size – 650-700 g.
Garlic – 1 clove.
Dill – 1 bunch.
Peppercorns – 3-5 pcs.
Mustard – 1 tbsp. l.
Water – 650 ml.
Salt – 0.5 tbsp. l.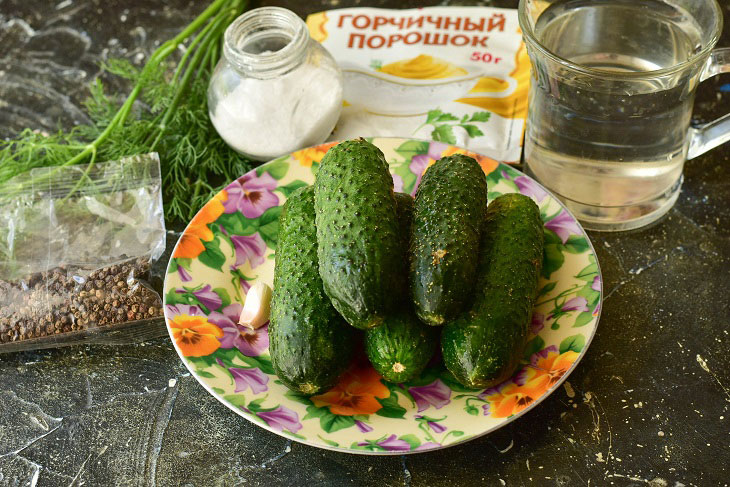 How to cook:
1. Wash the jar very carefully. Send it to the microwave for 60 seconds. During this time, she will fully undergo the sterilization process. Now put the washed dill on the bottom of a clean, sterilized jar.
If possible, then use not twigs, but umbrellas. You can also safely put cherry or currant leaves in a jar.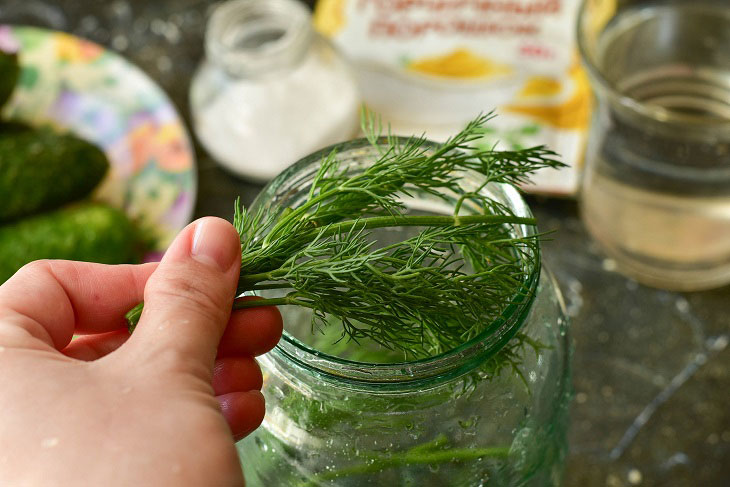 2. Send peppercorns there too.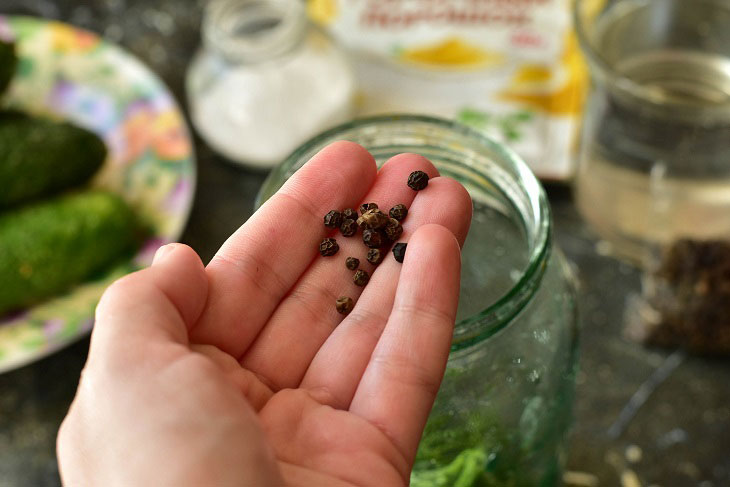 3. Add garlic.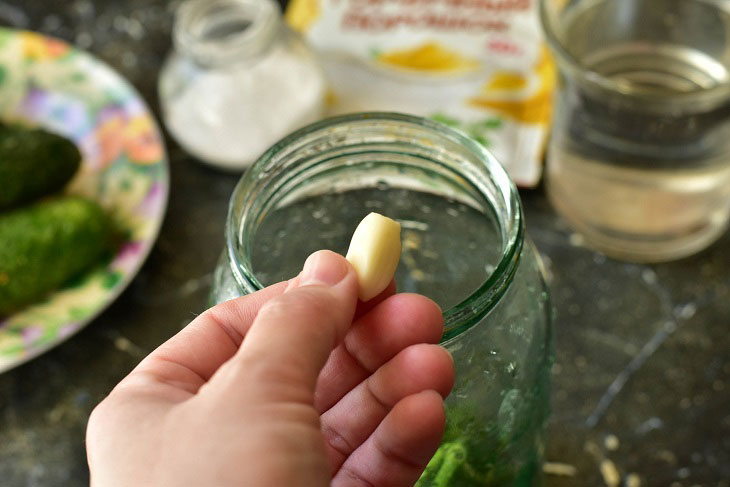 4. Add garlic.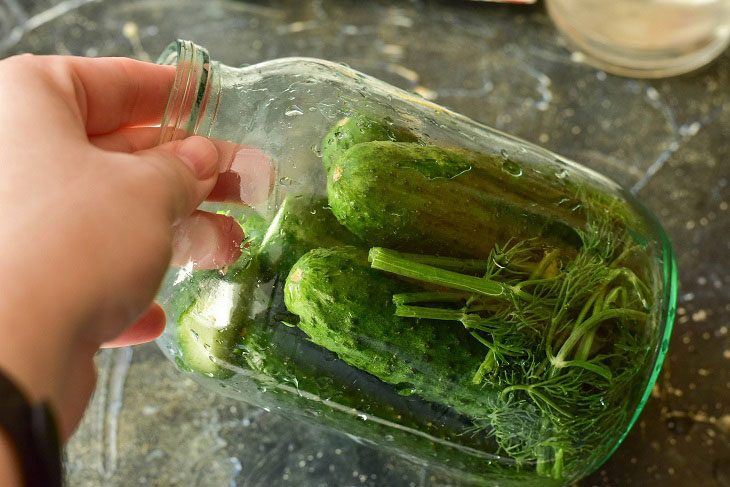 5. Fill them with water. You may need a little more or, conversely, less.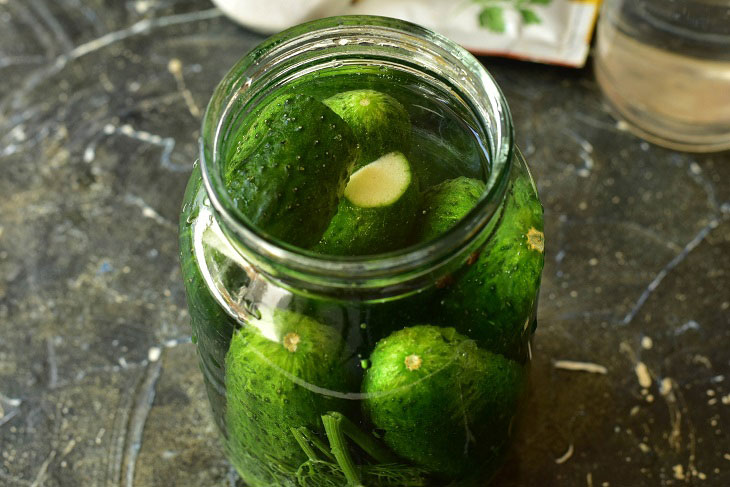 6. Now drain the water into the bucket, add salt.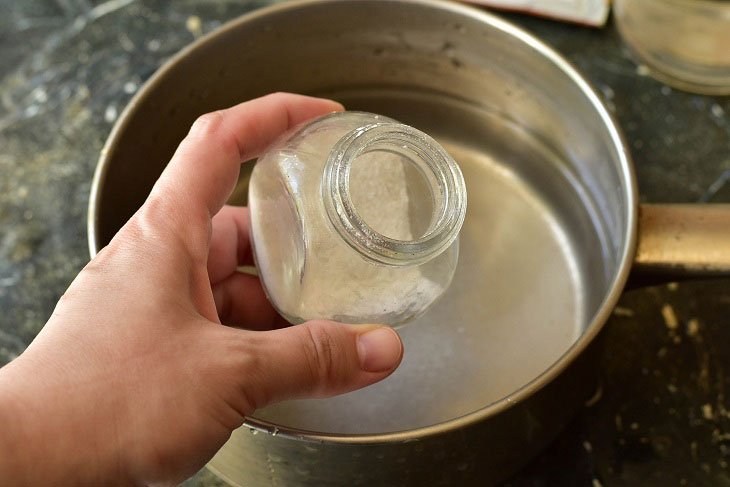 7. Heat the water a little and stir the salt, but do not bring it to a boil. Pour the brine into the jar.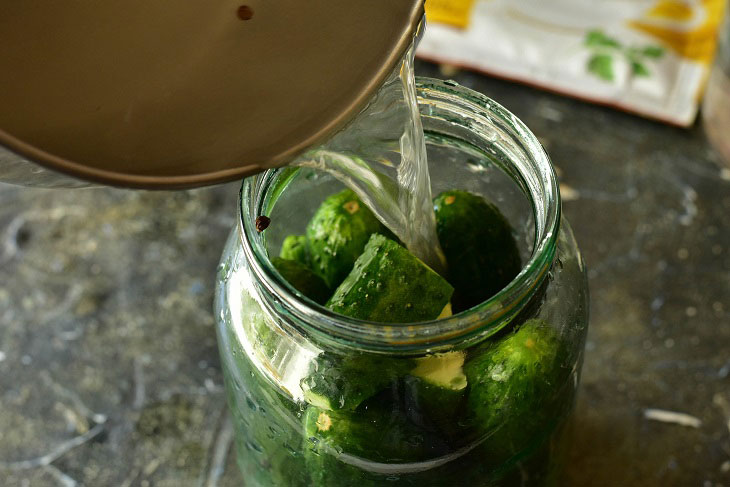 8. It should completely cover the cucumbers.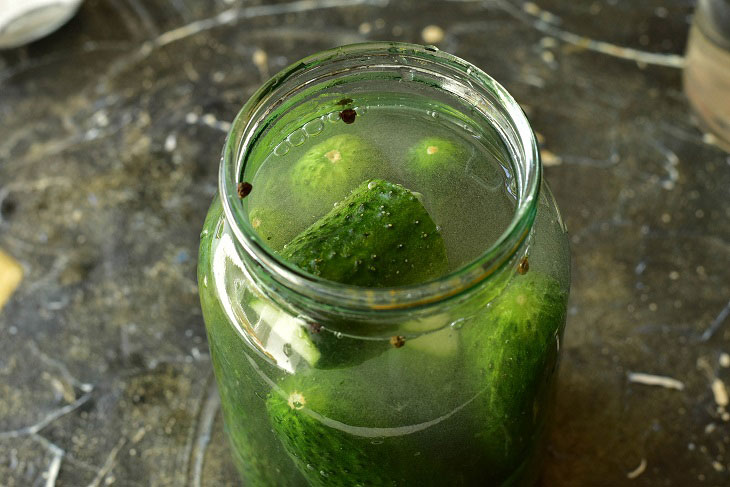 9. Put mustard on top.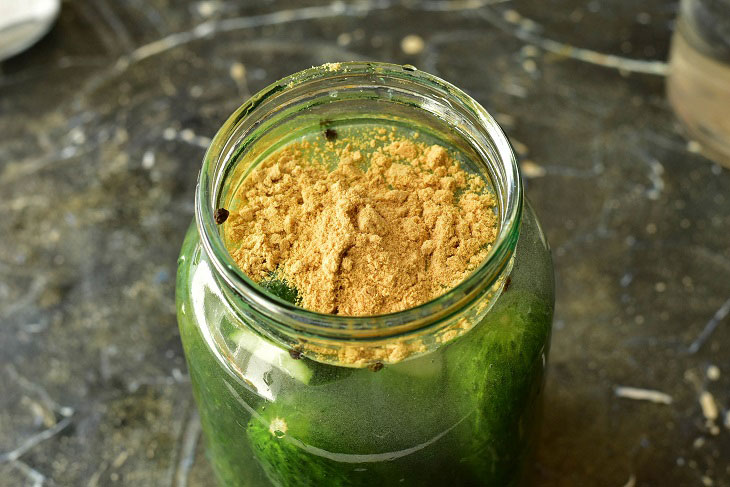 10. Cover the jar with a capron lid.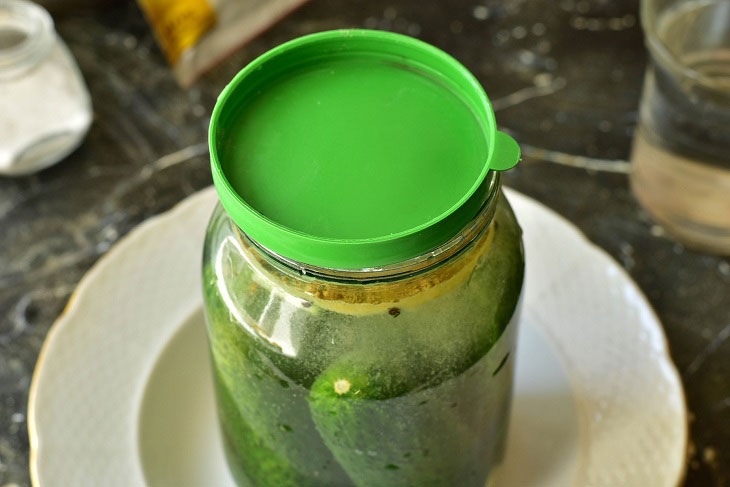 11. Leave cucumbers for 3-4 days.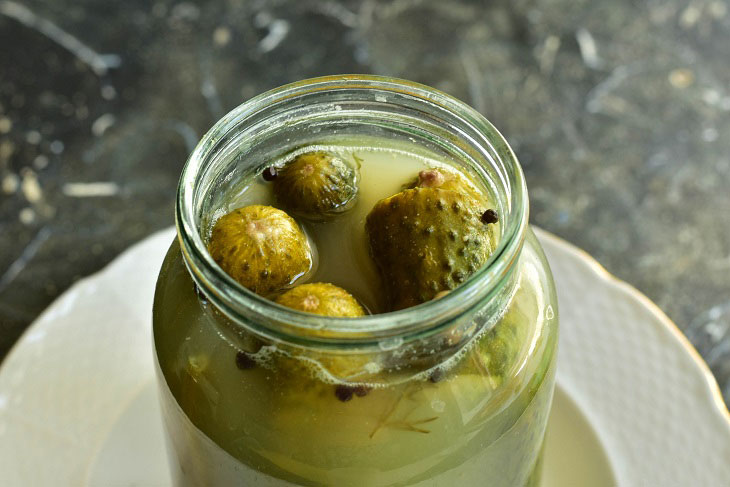 12. After this period of time, they will be ready for use. If you want to close them for the winter, then drain the brine from them, bring it to a boil, pour over the cucumbers and immediately cork them with a metal lid. After that, be sure to sterilize the jar for at least 5-7 minutes.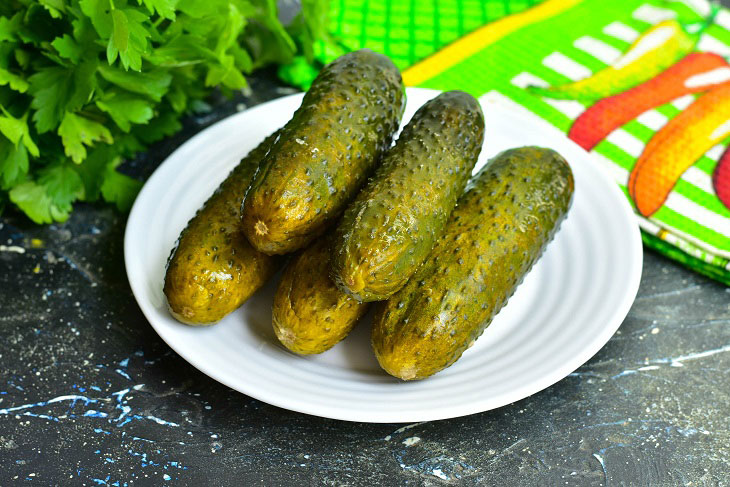 Bon appetit!