Stuffed beetroot is an original-looking vegetable appetizer that can be prepared very quickly and served on the table. To prepare it, you should use vegetables that are not large in size, because otherwise the dish will hardly look attractive, and it will not be very convenient to eat it. Beets should be baked in the oven, so they will turn out tastier and less watery.
Absolutely any ingredients can be used as a filling for beets. For example, according to this recipe, boiled chicken eggs and canned peas were used. However, beetroot pairs well with any kind of cheese, salted fish, and even meat ingredients. After preparing such a vegetable snack, you can immediately serve it to the table. If guests come later, then it is worth covering the dish with cling film and sending it to the refrigerator.
Ingredients:
Beets – 3 pcs.
Chicken eggs – 2 pcs.
Mayonnaise – 20 g.
Canned peas – 20 g.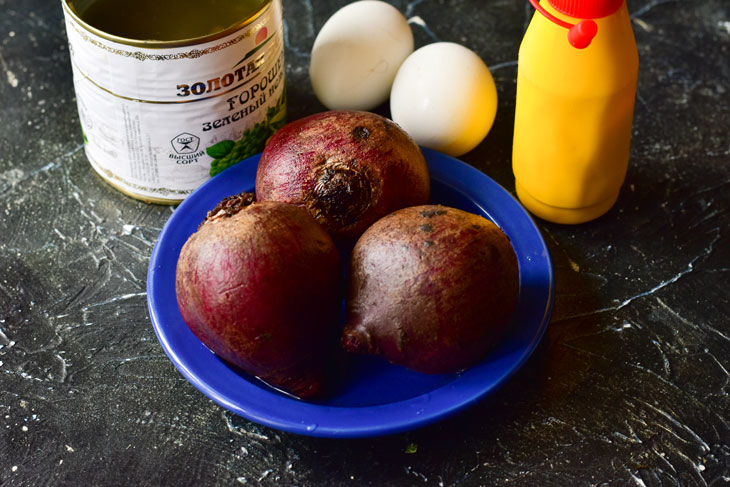 Cooking:
1. Wash the beetroot very well, put it on the foil.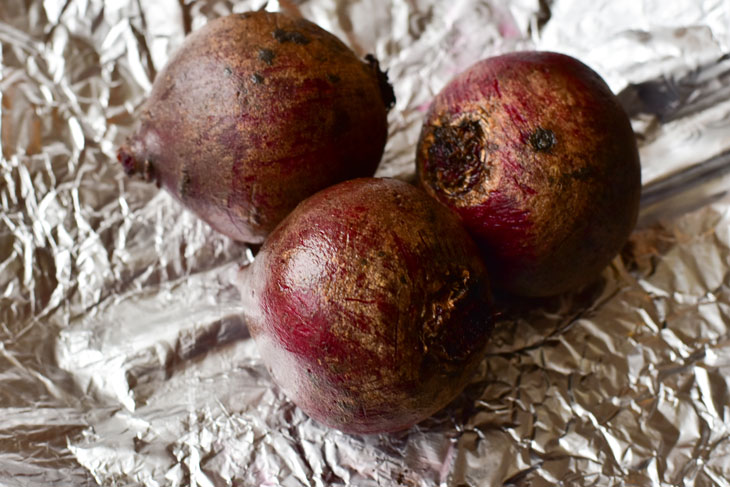 2. Wrap it well on all sides. Send the vegetables to the oven preheated to 200 degrees for 1 hour 25 minutes.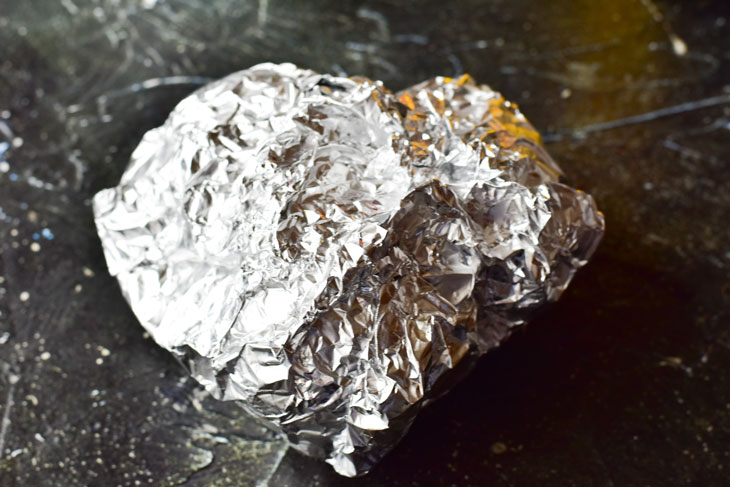 3. While the beets are baking, boil the chicken eggs and grate them.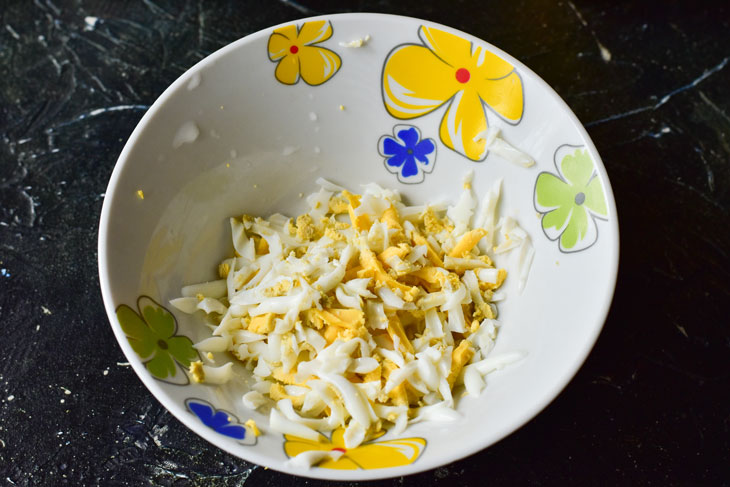 4. Add canned peas to grated eggs.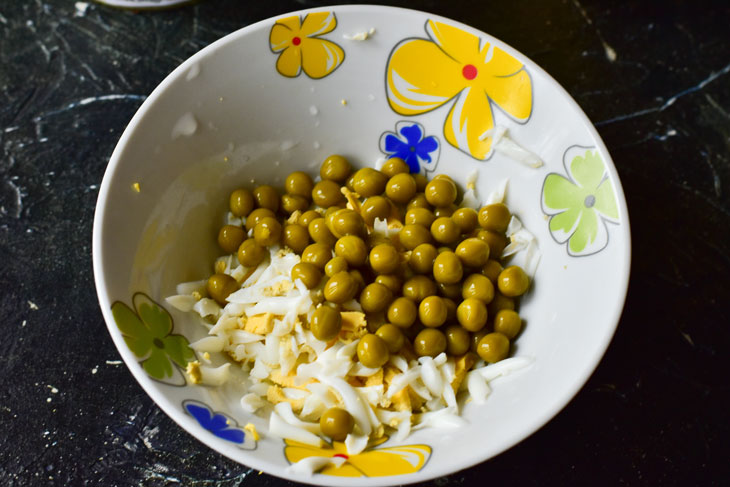 5. Then add mayonnaise.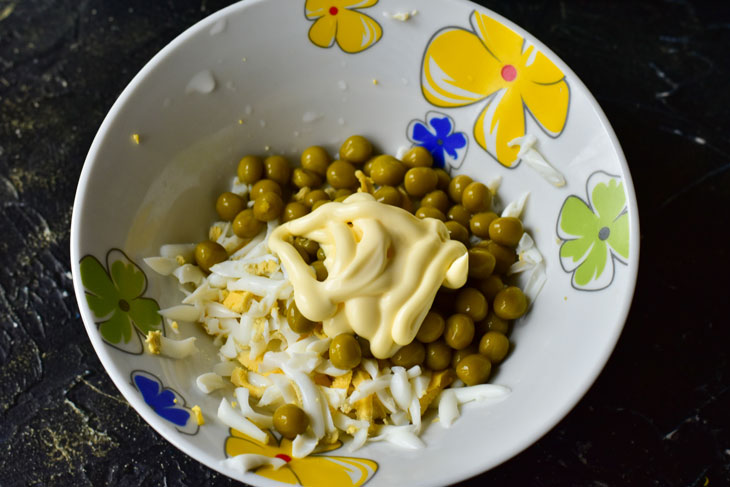 6. Mix the filling ingredients well.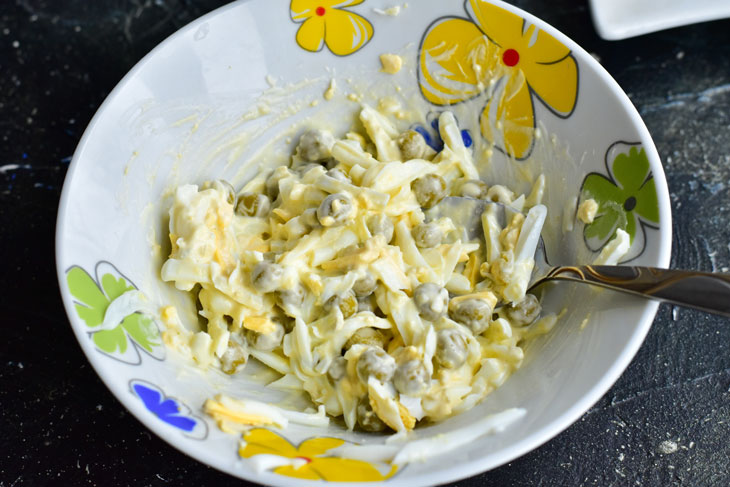 7. Remove the beets from the oven. Unroll the foil.
Check the beets with a knife for readiness, they should be soft.
If so, then put it on a dish and let it cool.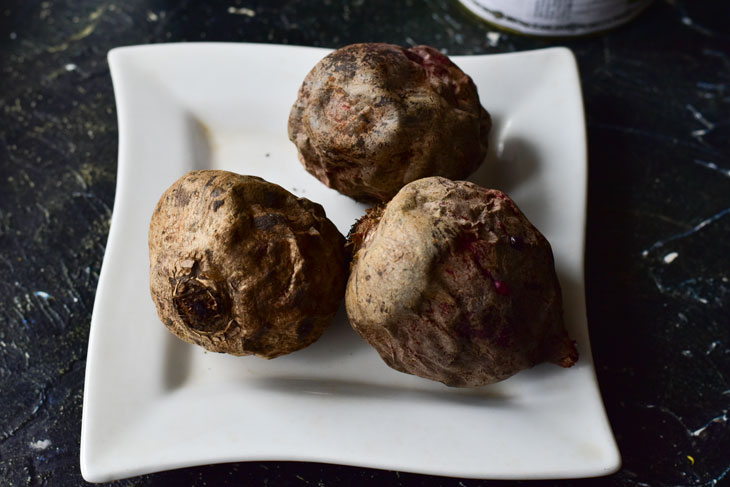 8. Peel vegetables.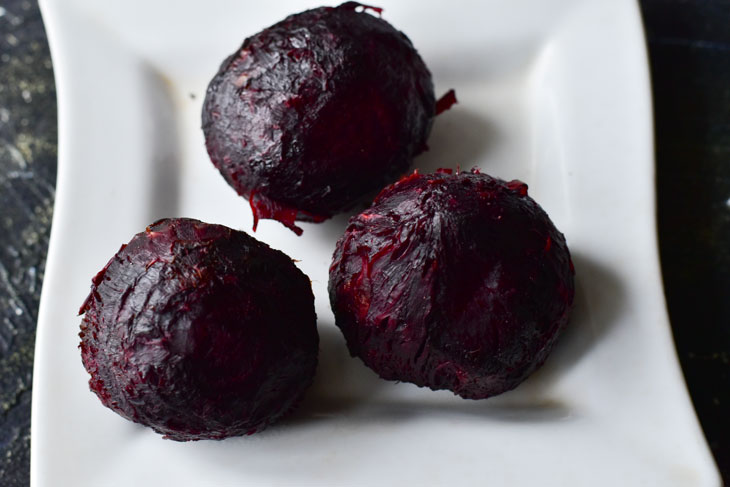 9. Cut out the middle with a knife or carefully select it with a spoon.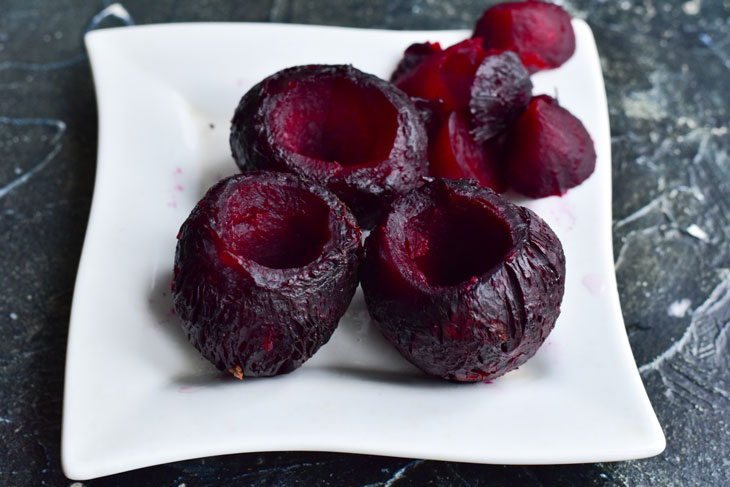 10. Fill each beetroot with prepared egg filling.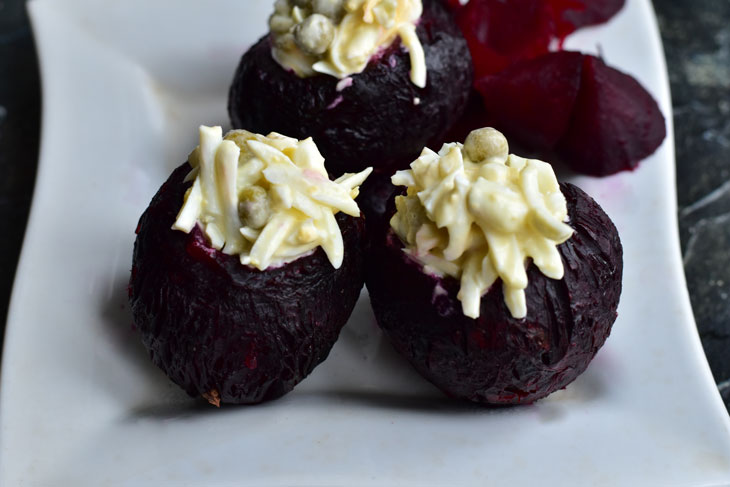 Here is such a stuffed beet came out! Feel free to serve it now to the table!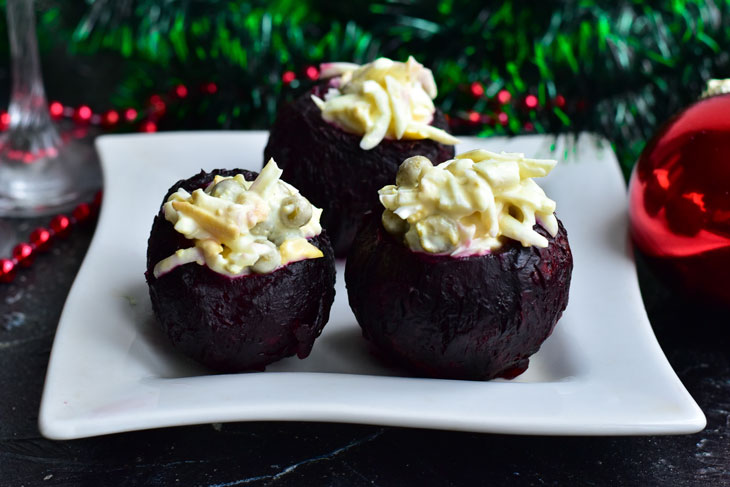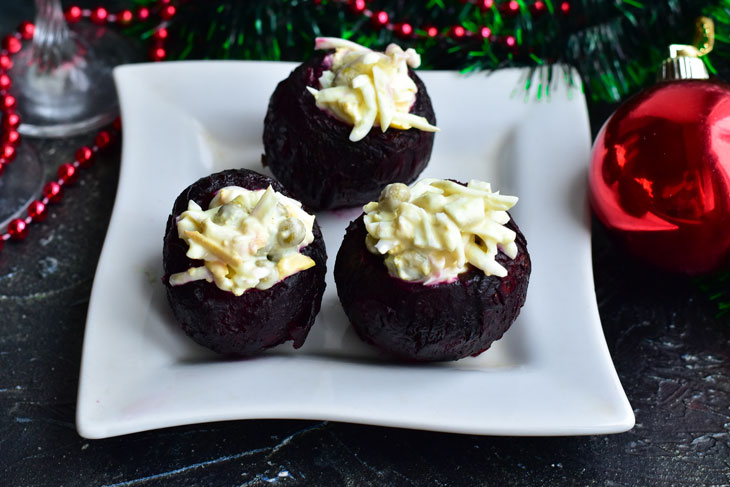 Enjoy your meal!