Potato pancakes in the oven are very juicy, tasty and quite low-calorie. For their preparation, potatoes, chicken eggs and spices are used. That is why this recipe can also be classified as inexpensive. You can serve ready-made potato pancakes with mayonnaise, sour cream, garlic sauce, ketchup and other sauces. You can bake potato pancakes in the oven on parchment paper, just put them on it with a tablespoon, or use silicone molds for baking.
It is more convenient, of course, and the dish will turn out to be more beautiful in appearance if you use molds. However, if they are not, then it is not critical at all. Such potato pancakes are perfectly combined with any meat dishes and home preservation, however, as a snack or a quick breakfast, they can be served without anything.
Ingredients:
Potatoes – 4 pcs.
Egg – 1 pc.
Flour – 1-2 tbsp. l.
Salt – to taste.
Ground pepper – to taste.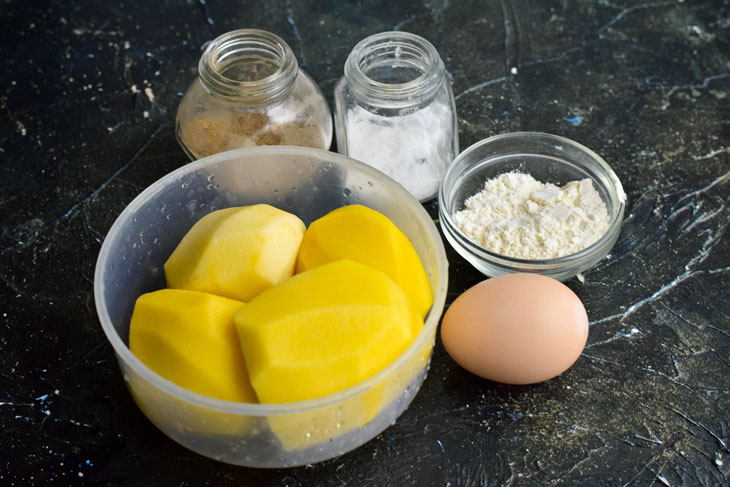 Cooking:
1. Peel vegetables with a sharp knife or a special one for this purpose. Now, on a coarse grater, grate the potatoes into a deep bowl. It is not necessary to squeeze the resulting mass.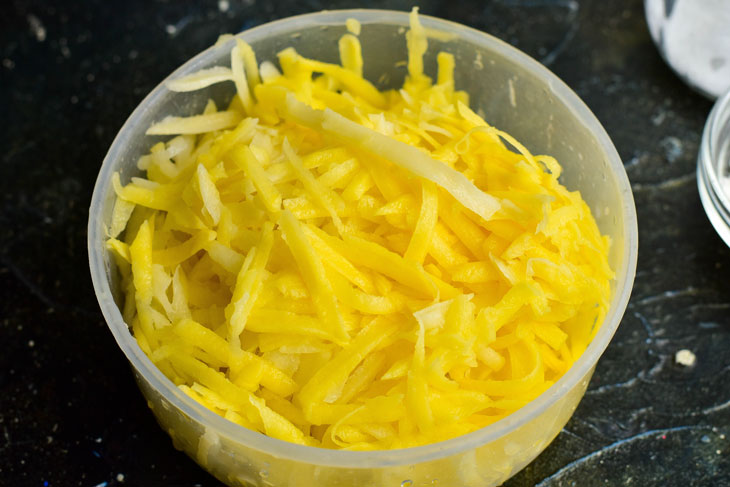 2. Immediately beat in a chicken egg to the potato mass. It will hold the mass together well.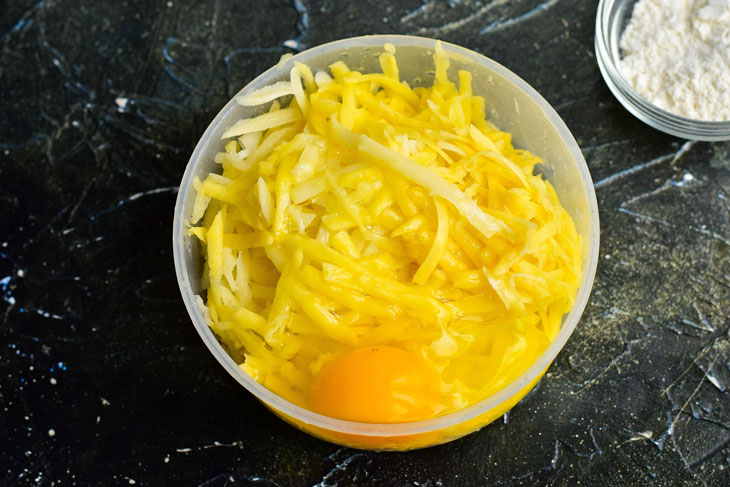 3. Then add salt and ground pepper.
You can also add paprika or any other additives that are suitable for vegetables.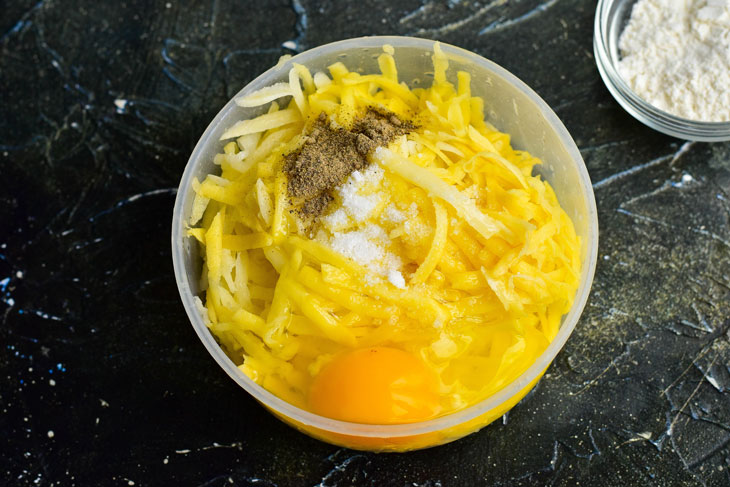 4. Pour in the flour.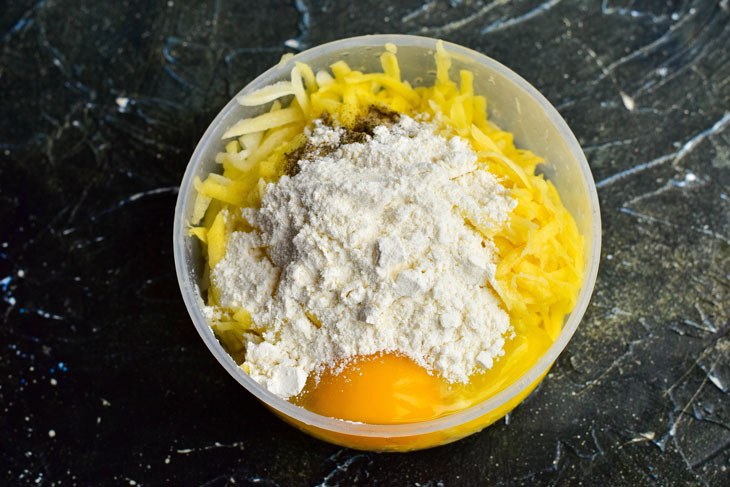 5. Now move the mass very well until smooth.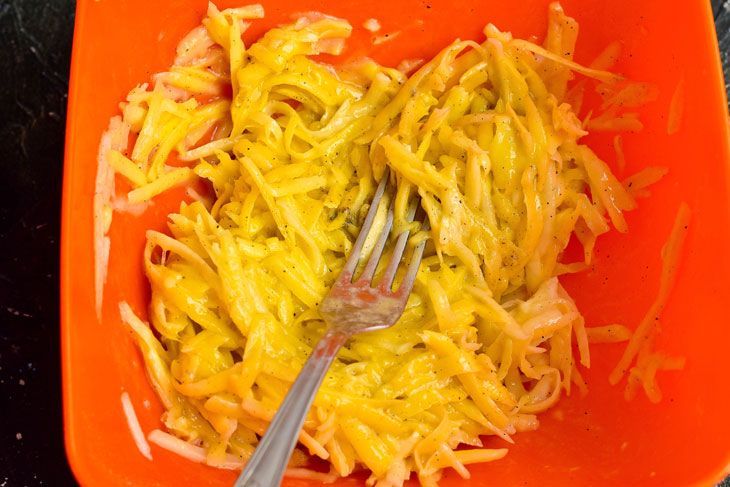 6. Lubricate each silicone mold with vegetable oil. Put the potato mass in them.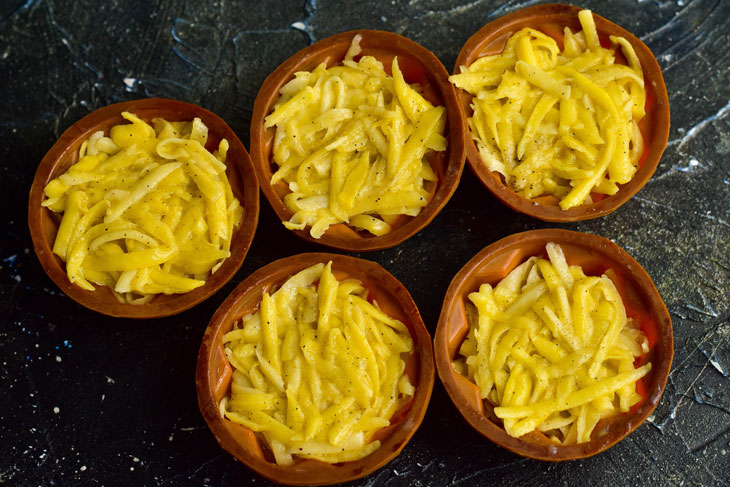 7. Send the molds to the oven preheated to 190 degrees for 30 minutes.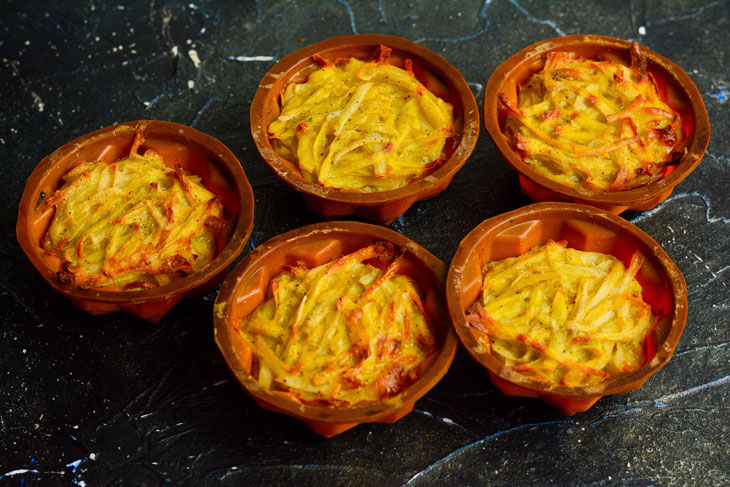 8. Now let the potato pancakes cool down a little, take them out of the molds, put them on a beautiful dish and serve them to the table.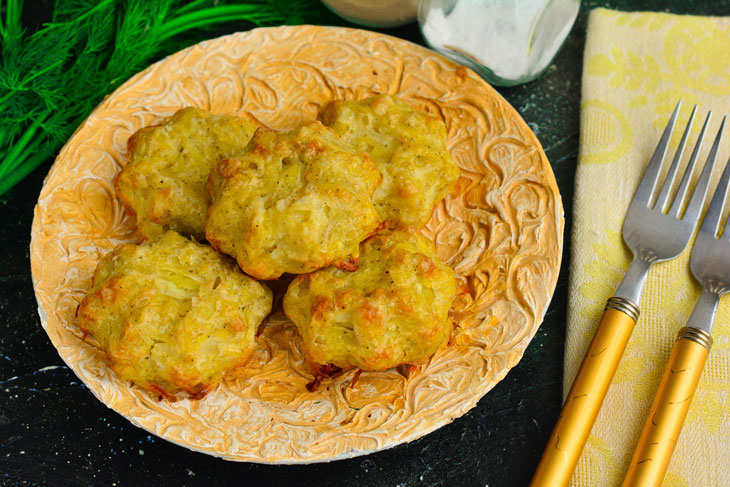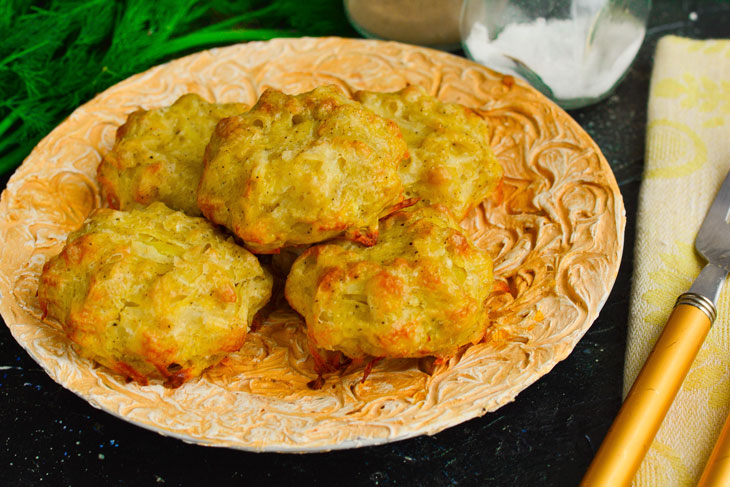 Enjoy your meal!