Stuffed peppers are a great homemade option that you can freeze and use later. When there is no time to prepare complex dishes, stuffed peppers will come in handy.
Stuffing peppers with rice, meat and vegetables can also be used immediately for dinner, for example. In general, if you have 1 hour of free time, then you can cook stuffed peppers with rice, chicken fillet and pork for dinner and for freezing.
Ingredients:
For 8-9 peppers:
Onion – 1 pc.
Carrot – 1 pc.
Vegetable oil – 30 ml.
Chicken fillet – 200 g.
Pork – 150 g.
Salt – 1 tbsp. l.
Spices (mix) – 3 tsp
Tomato sauce – 1 tbsp.
Sugar sand – 1 tbsp. l.
Parsley – 1 bunch.
Long-grain rice "Jasmine" – 1.5 tbsp.
Sweet pepper – 9 pcs.
Sour cream 15% – for serving.
How to cook:
1. To prepare the filling, pour oil into a frying pan and put on fire. Peel the onion, wash, cut into cubes. Pour into hot skillet and sauté for 2-3 minutes.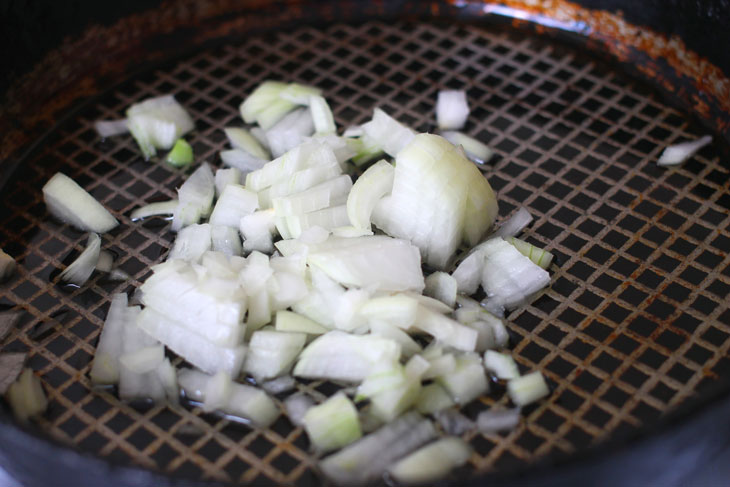 2. Grate the carrots on a fine grater, after peeling and washing it. Add carrots to the pan.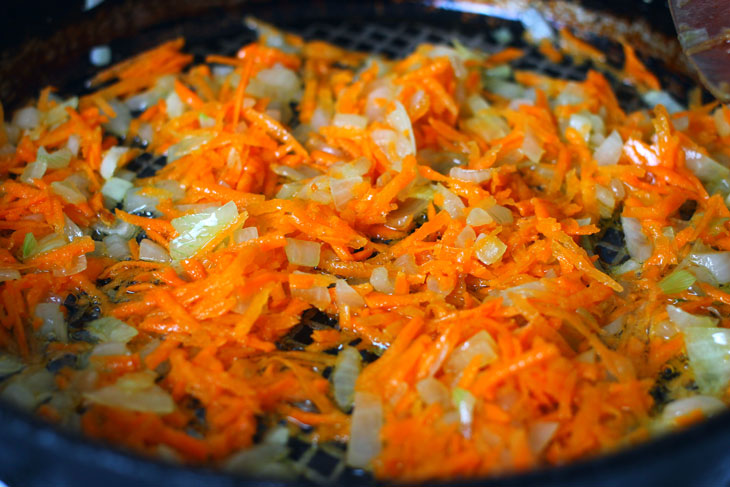 3. Wash the chicken fillet and a piece of pork and cut into cubes. Add to skillet. Stirring, fry until light.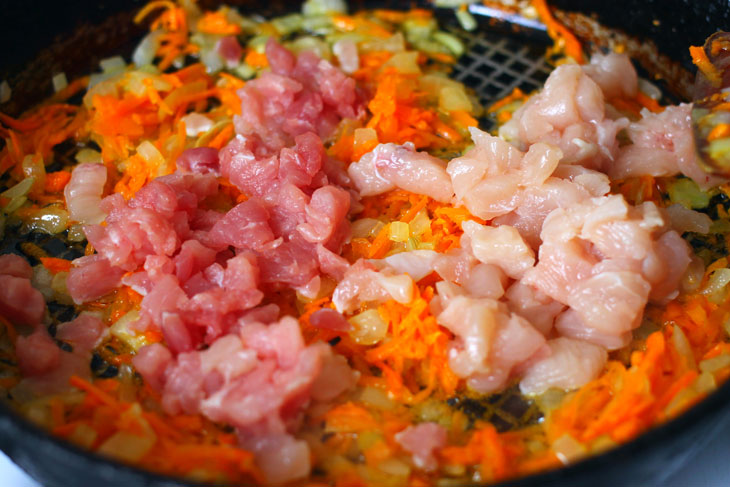 4. Pour in salt and spices, stir.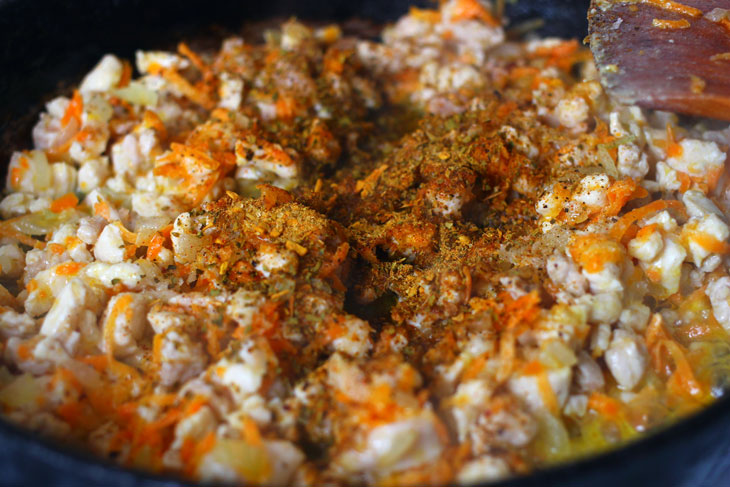 5. Chop the tomatoes to make a tomato sauce. Or take any ready-made tomato sauce. Add to skillet.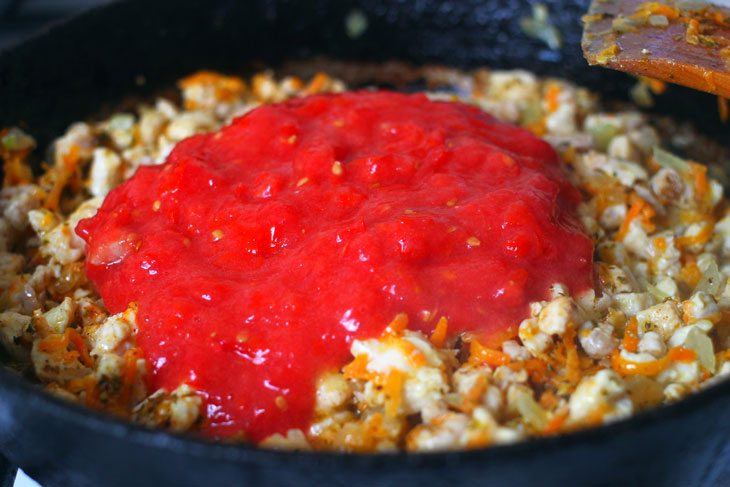 6. Pour in sugar and stir.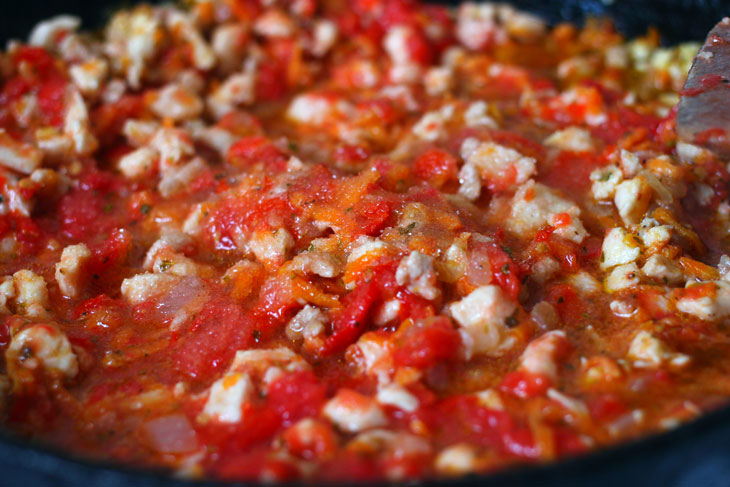 7. Wash parsley, chop. Stir, simmer for another 2-3 minutes and turn off the heat.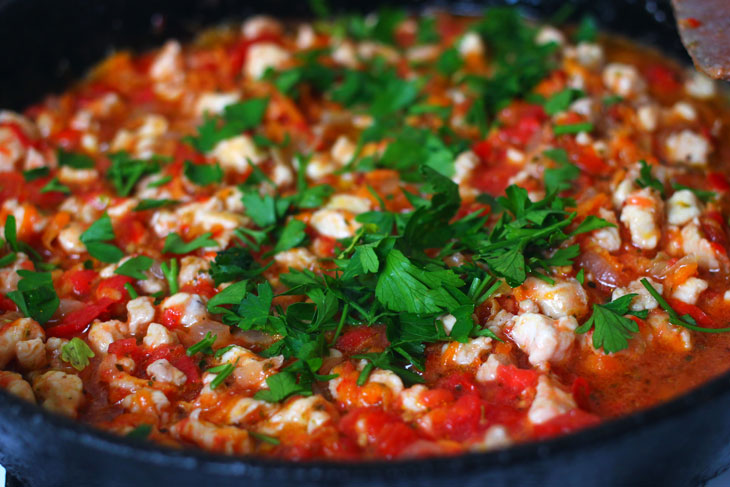 8. Put rice in a cauldron or a convenient bowl, fill with water (1 to 2). Put the bowl in the oven and cook until half cooked, until the water has evaporated. Add the contents of the pan to the rice and stir.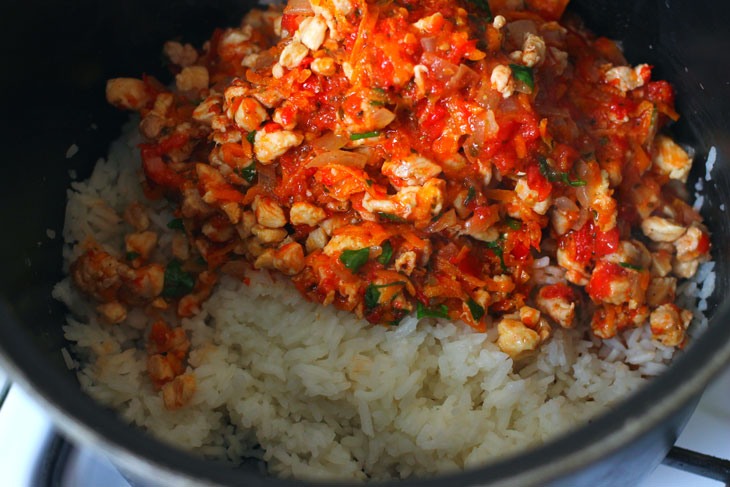 9. Add fresh parsley.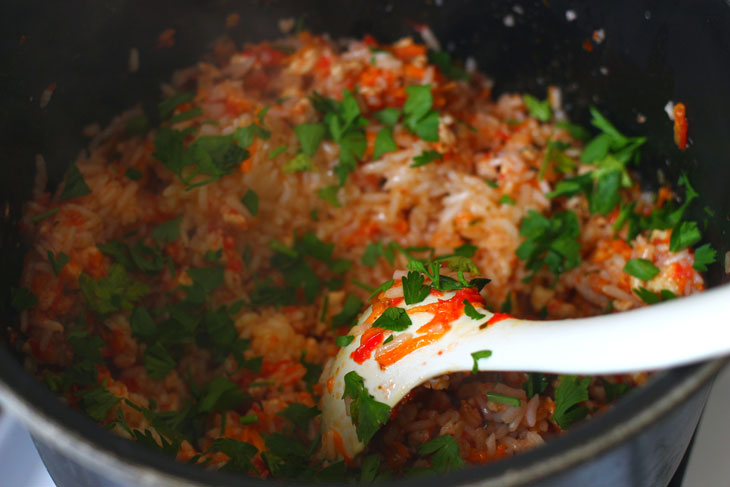 10. Peel the pepper, removing the tail, and stuff.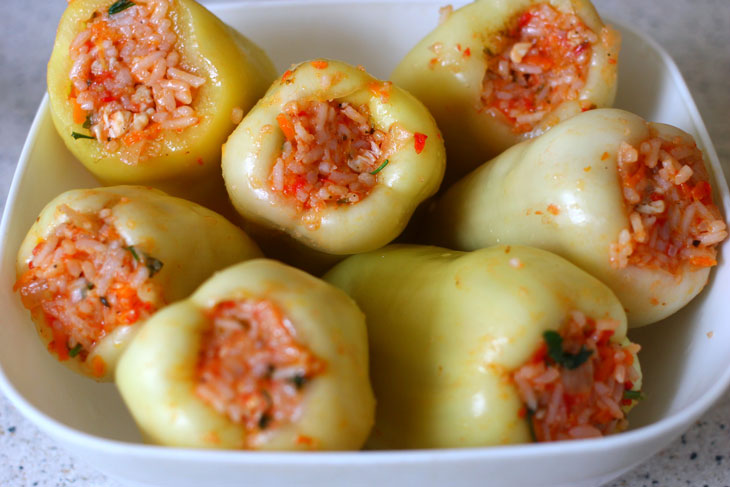 11. Boil peppers in salted water for about 10-15 minutes.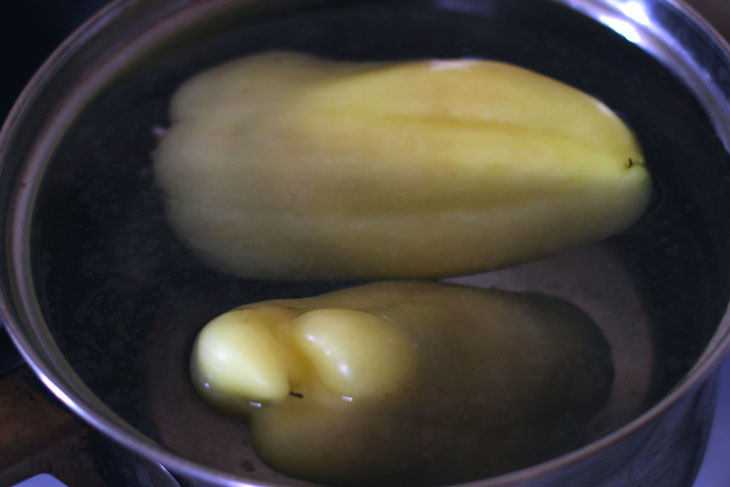 Serve the stuffed peppers to the table with sour cream.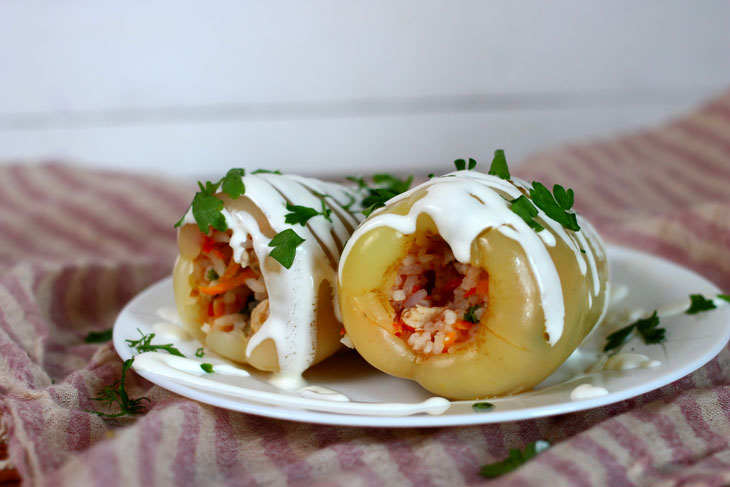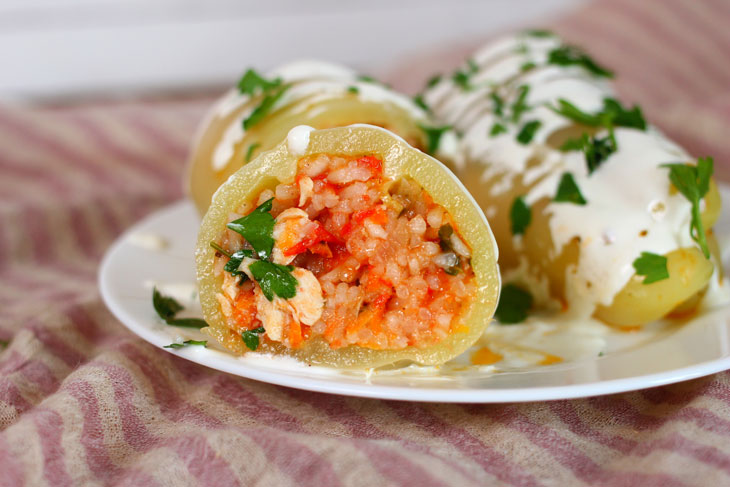 Enjoy your meal!