Incredibly tasty Raffaello-type curd sweets. They turn out to be as airy as the store ones. Of course, there are distinctive features. In homemade Raffaello from cottage cheese, there is no waffle ball and cream filling. There are perhaps only two similarities here: almonds in the middle and a sprinkling of coconut. From the indicated amount of ingredients, 16 candies will be obtained.
Ingredients:
Cottage cheese – 200 g.
Natural flower honey – to taste.
Coconut flakes – 60 g.
Oatmeal – 1 tbsp. l.
Almonds – one nut for each Raffaella.
Yield: 16 Raffaello.
Cooking:
1. You can replace honey with powdered sugar. Determine the amount of sweetener yourself. In this recipe, 2 tablespoons of liquid flower honey were used.
Cottage cheese is best taken at home, which you cook yourself. It will certainly be fresh, without additives and milk fat substitute. The fatter the curd, the softer the texture of the Raffaello curd. Oatmeal is needed only if the dough does not hold its shape. It has a neutral taste, which is why it is better not to replace it with some other flour.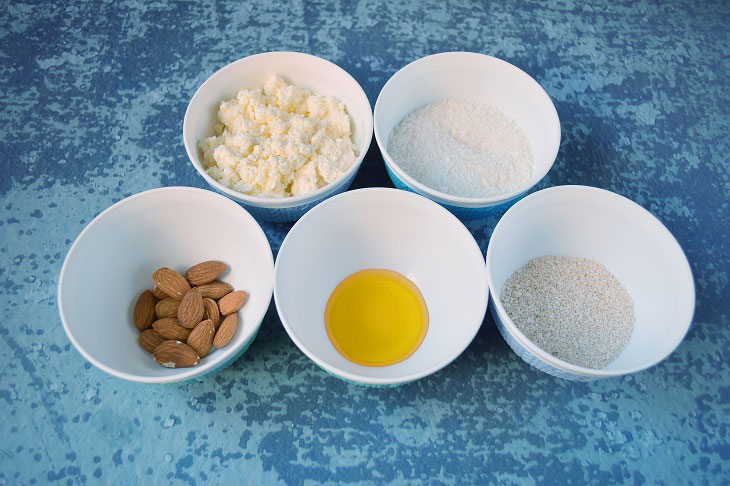 2. Put cottage cheese in a deep bowl, add honey.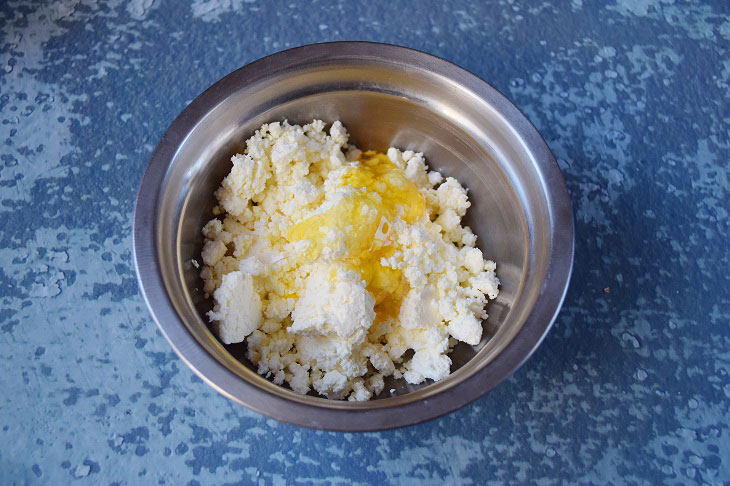 3. Pour in 50 grams of coconut. Leave 10 grams for deboning.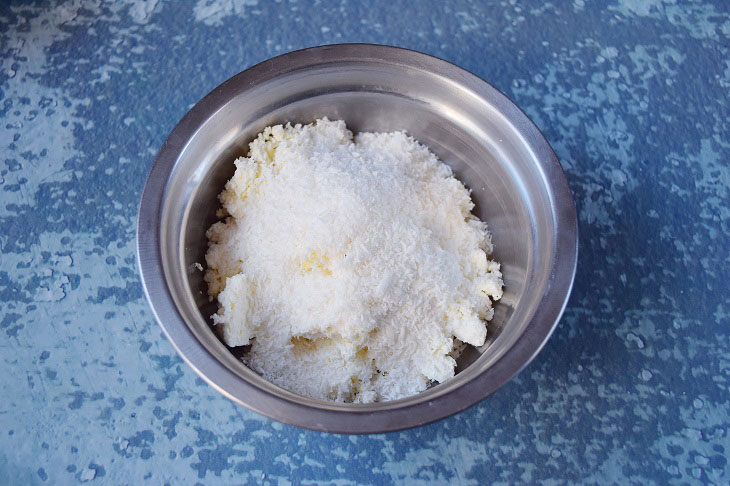 4. Mix thoroughly and see how the dough turns out. If your honey was liquid, you will have to add flour for sure. Fatter cottage cheese also gives more moisture. Grind the cottage cheese with a spoon until a homogeneous mass is formed. Add oatmeal if you see that the dough is not suitable for forming balls.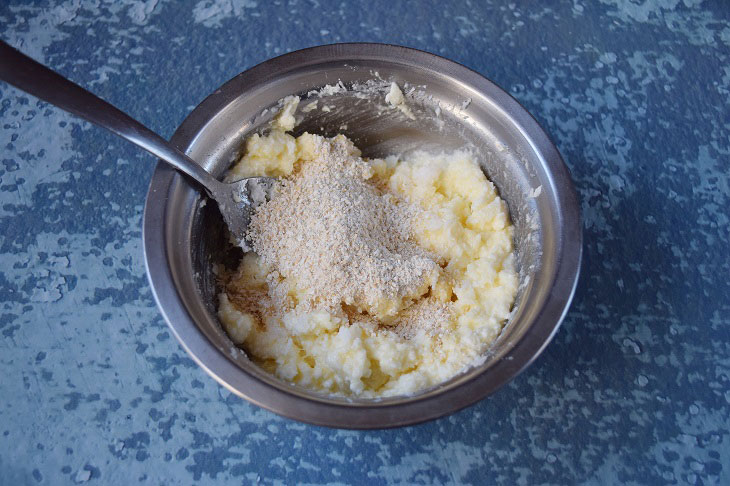 5. Pour boiling water over the almonds and leave for 15 minutes. It is better to do this at the very beginning. While preparing the curd base, the almonds will already soak. Remove the nuts from the water, pinch the wide end with two fingers, press down, removing the skin. The grain will pop out easily.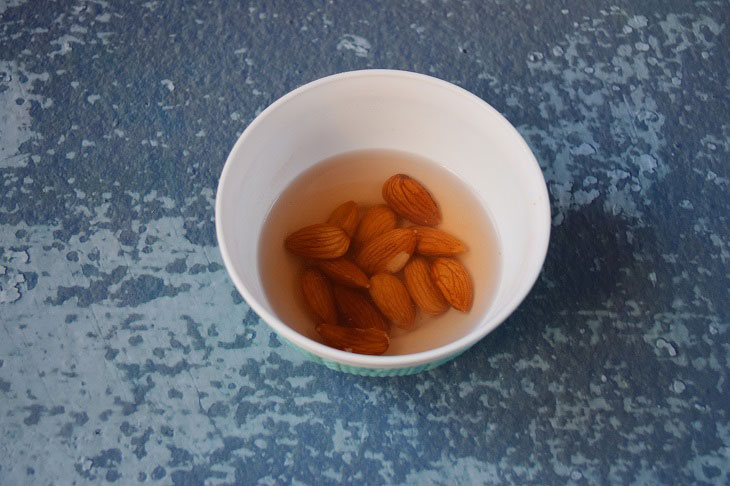 6. If you wish, almonds can be fried in a dry hot frying pan. Form a small cake from the curd dough. Put a peeled nut in the center. Roll into a ball. It is desirable that it be even.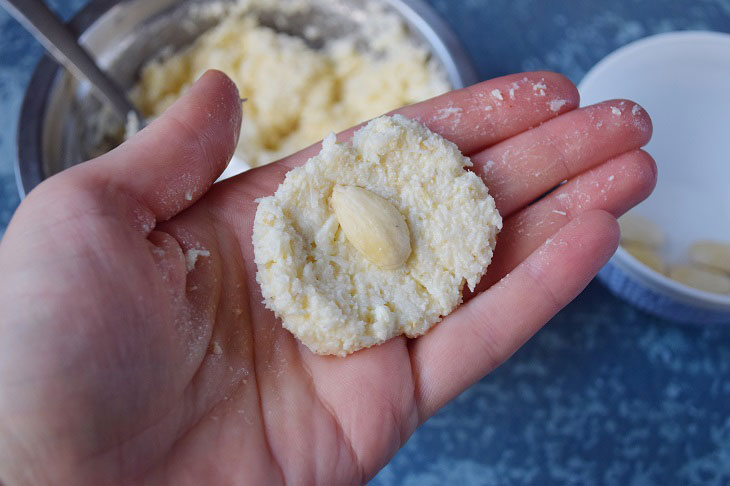 7. Pour the remaining 10 grams of coconut flakes on a saucer, roll each candy on all sides.
It is better to grate the coconut flakes yourself. If you buy in a store, be sure to check the expiration date. The fresher the chips, the juicier they are.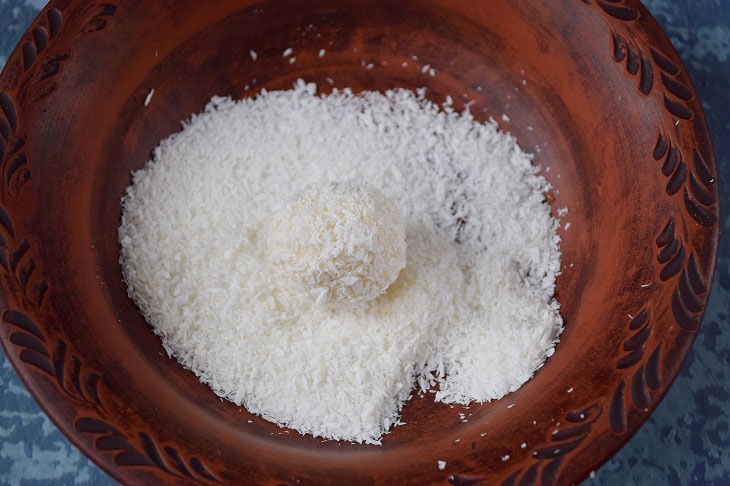 Ready sweets can be immediately put on the table. And you can decompose them into small paper molds, and pack them in a gift box.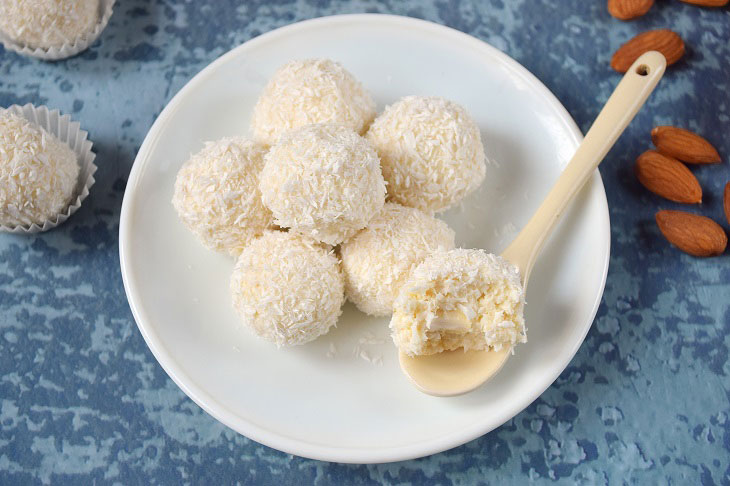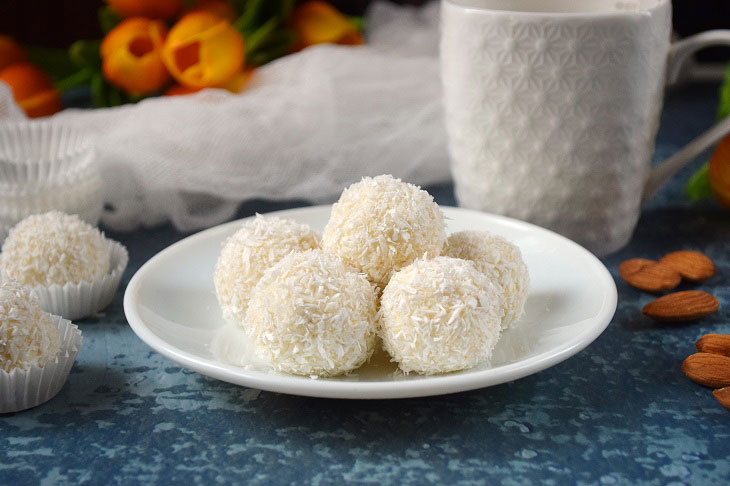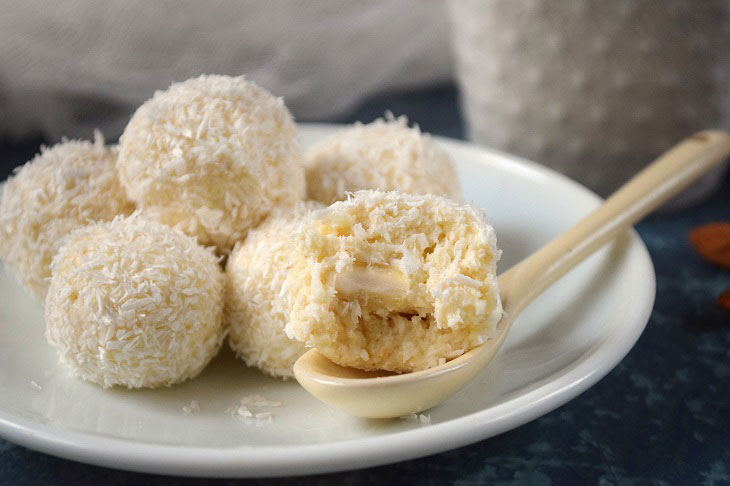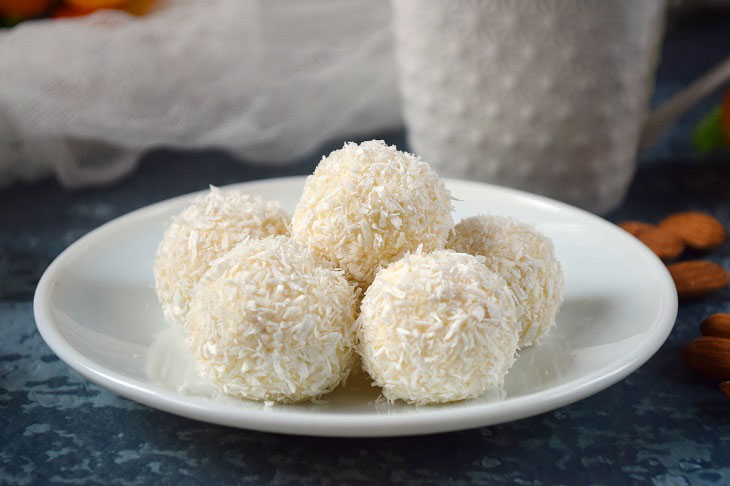 Enjoy your meal!