Sliced ​​fruit garnishes give any dessert an elegant festive look. A yeast pie with fruit can also be designed in such a way that it successfully replaces the cake. The dough is kneaded with sour milk or yoghurt. It turns out tender, porous and very soft. For decoration, you can use any fruits and berries. They can be scattered in a chaotic manner or laid out in the form of exotic flowers. From above the fruit mosaic is covered with a thin sugar crust. It allows you to keep the juiciness of fruit slices and berries.
Ingredients:
Wren – 3 pcs.
Pear – 3 pcs.
Grapes – 200 g.
Dry yeast – 1 tsp
Eggs – 2 pcs.
Matsoni – 200 ml.
Sugar – 200 g.
Butter – 150 g.
Vanilla sugar – 10 g.
Salt – 1/3 tsp.
Flour – 400 g.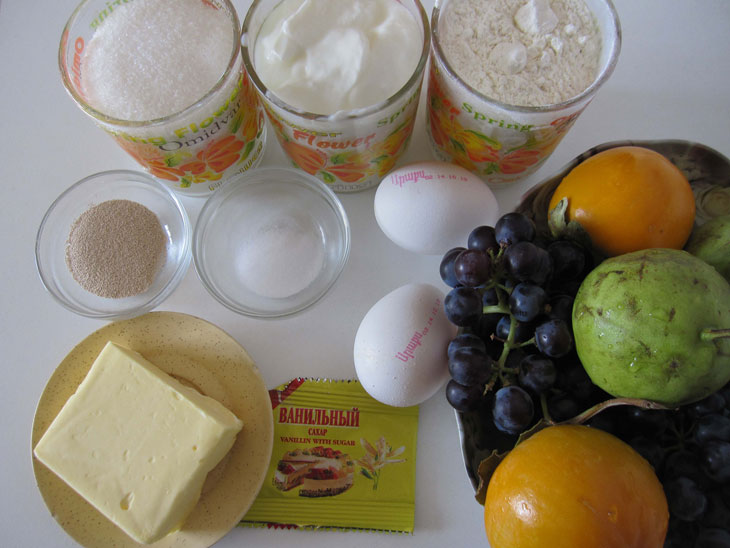 Cooking:
1. Any fermented milk product is suitable for the test: yogurt, kefir, matsoni. It needs to be heated to 35-36 degrees. Then the matsoni should be poured into a warm container for kneading the dough and dry yeast should be dissolved in it.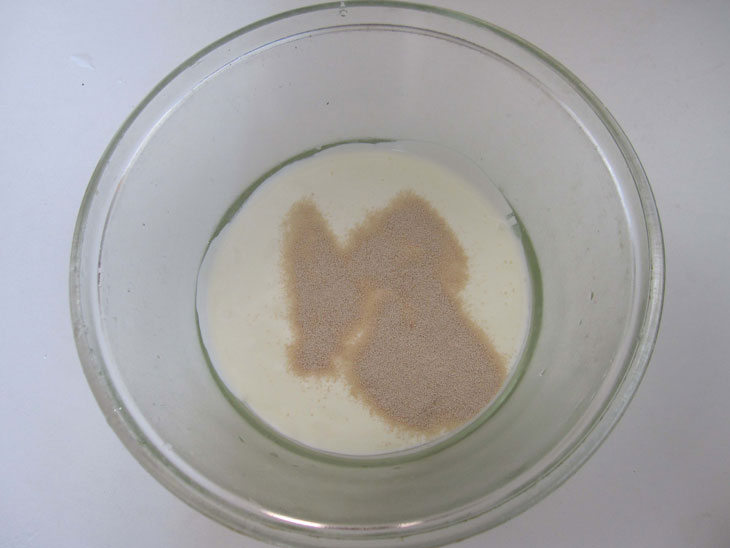 2. While the yeast is activated, you need to prepare the rest of the ingredients. In a separate bowl, grind melted or softened butter (100 g) and 4 tablespoons of granulated sugar.
The fruit pie can be made sweeter if desired. To do this, you need to increase the rate of sugar in the dough by 2-3 tablespoons. Add a pinch of salt and vanilla sugar.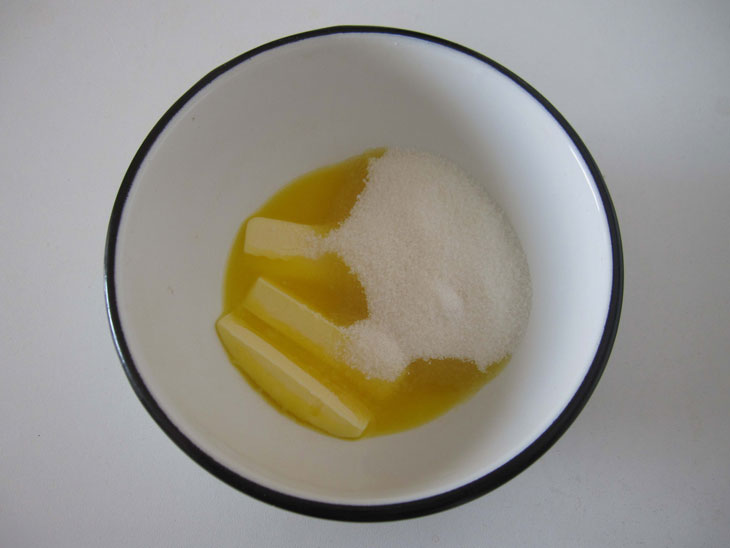 3. Add one egg at a time. Mix well.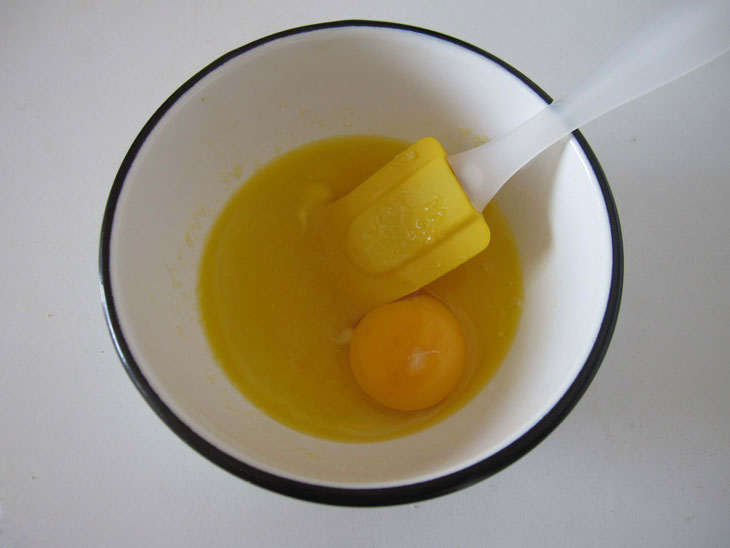 4. Pour the egg mixture into the yeast container.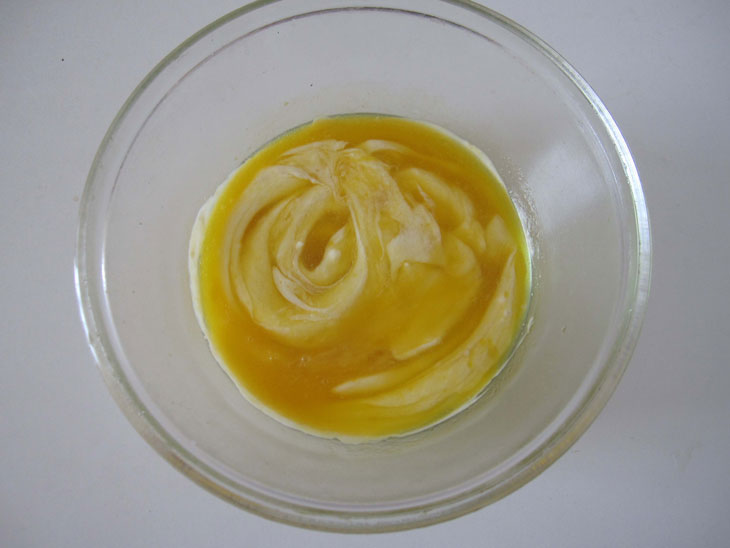 5. Stir and gradually introduce the sifted flour.
6. Knead a semi-liquid dough, as for making fluffy pancakes.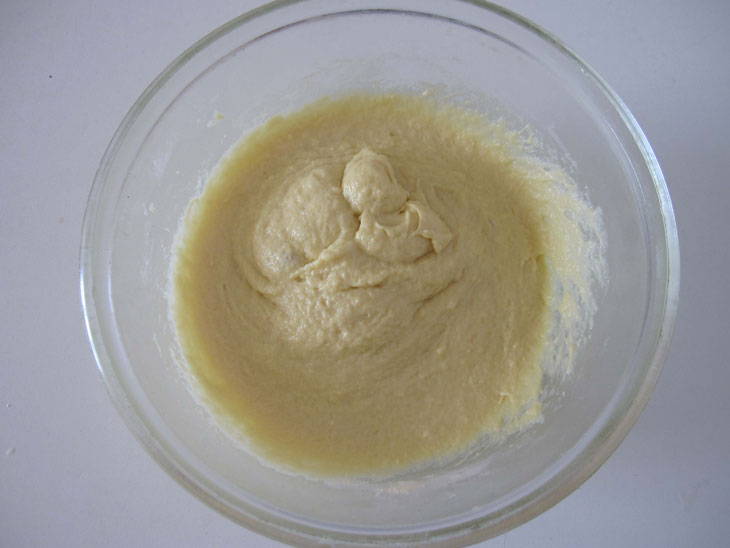 7. Cover the container with foil and leave warm for 2 hours. During this time, the dough for the fruit pie will rise and become porous. It should be precipitated, that is, mixed, releasing carbon dioxide from the air bubbles.
Line a large baking dish with high sides with parchment paper or brush generously with butter. Pour the dough into the mold and let it stand warm for 10-15 minutes.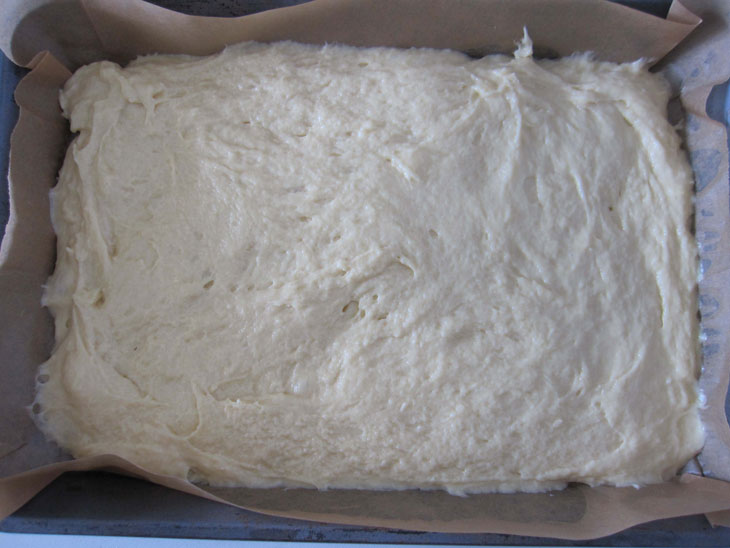 8. In the meantime, prepare the fruit. They need to be washed and dried. Cut the pear and kinglets into thin slices and remove the pits. Grapes for a yeast pie with fruit should be chosen pitted. Berries must be separated from the branches.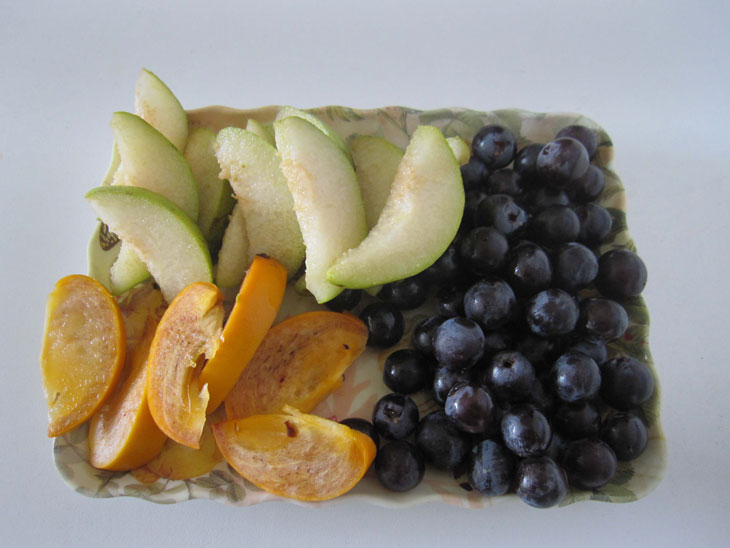 9. On the surface of the dough, spread the prepared fruits and berries thickly. For a sugar crust, the cake should be sprinkled with grated cold butter (50 g) and the remaining granulated sugar.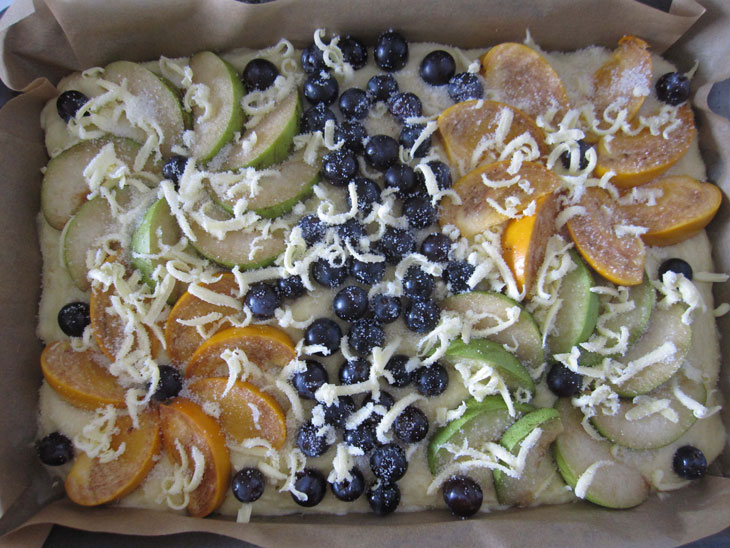 10. You need to bake at a temperature of 170 degrees for about 40 minutes. The readiness of the dough can be checked with a wooden stick. Transfer the browned fruit cake from yeast dough to a wire rack and wait until it cools.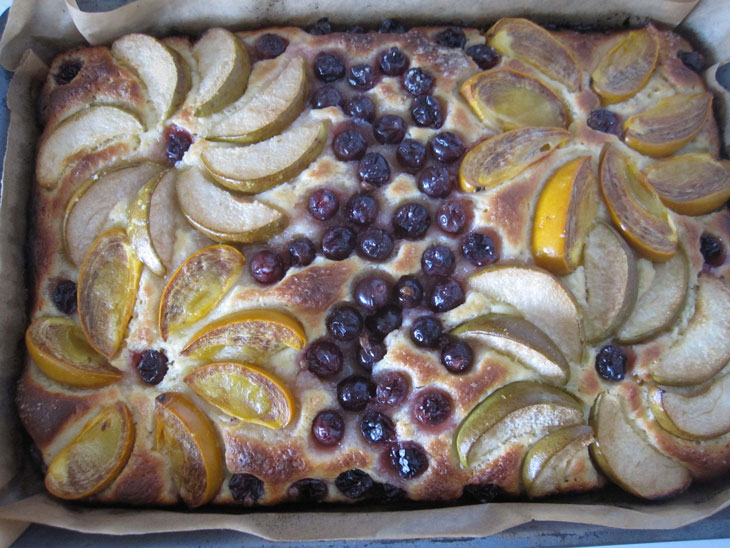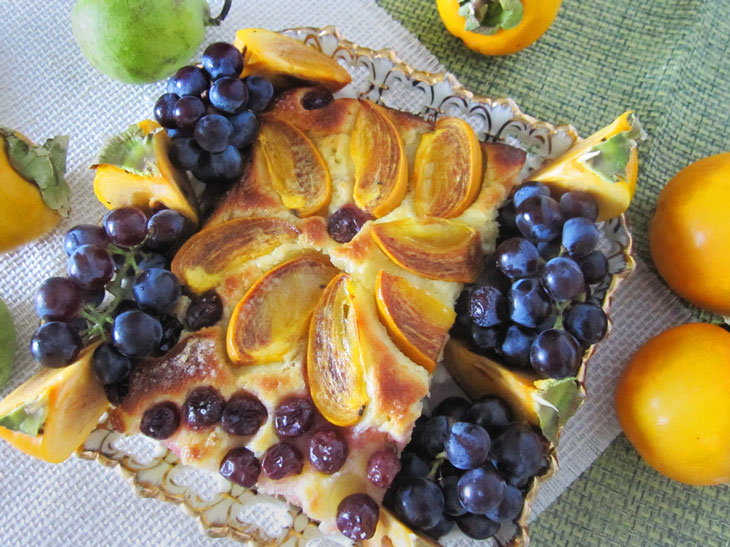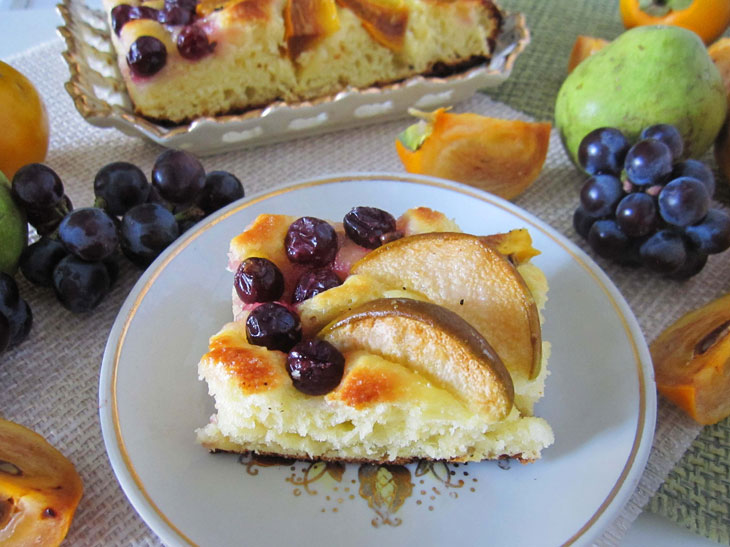 Enjoy your meal!