There are quite a few recipes in the world that someone has not even heard of, let alone try or cook at home. So, for example, the name Imperial omelette can only come across a dish familiar to many, which is so often made for breakfast. But, in fact, this omelette is an incredible dessert that everyone will be delighted with, because it is not only very original, but also mega-delicious! This dish comes from Viennese cuisine, it is customary to serve it for breakfast or as a delicious dessert.
Ingredients:
Eggs – 2 pcs.
Sugar – 30 g.
Flour – 100 g.
Raisins – 20 g.
Salt – 1 pinch.
Milk – 150-160 ml.
Lemon zest – 150-160 ml.
How to cook:
1. First you need to separate the whites from the yolks and put them in different bowls that are convenient for whipping and mixing. Beat the whites with a mixer well so that there are peaks.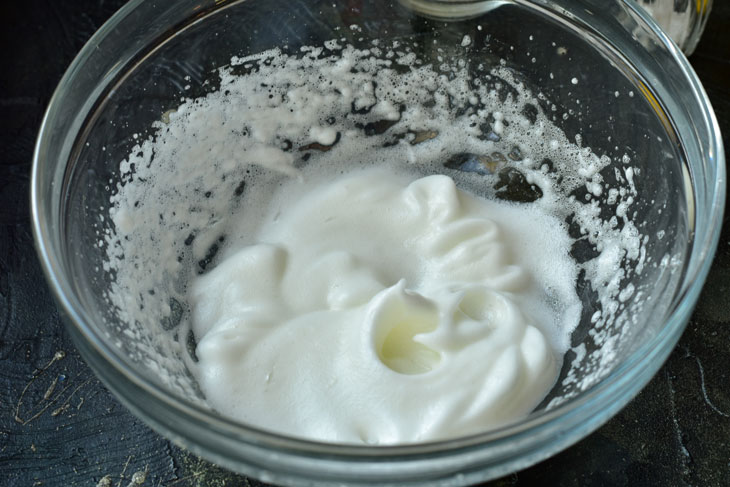 2. In a bowl with yolks, add flour, salt, one tablespoon of sugar, but not full, as well as lemon zest and mix everything well with a whisk or beat a little with a mixer.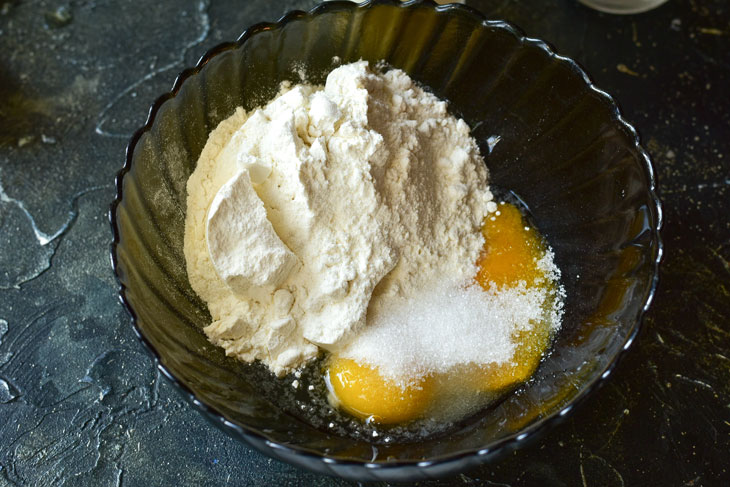 3. After that, you need to heat the milk, but it should not be too hot. Its ideal temperature is 38-40 degrees. Warm milk must be poured into the mixture with yolks and beat again a little.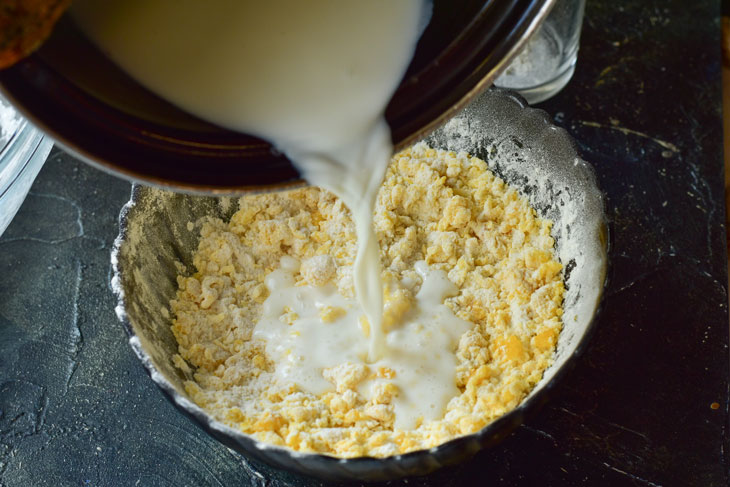 4. Next, send whipped squirrels and raisins here.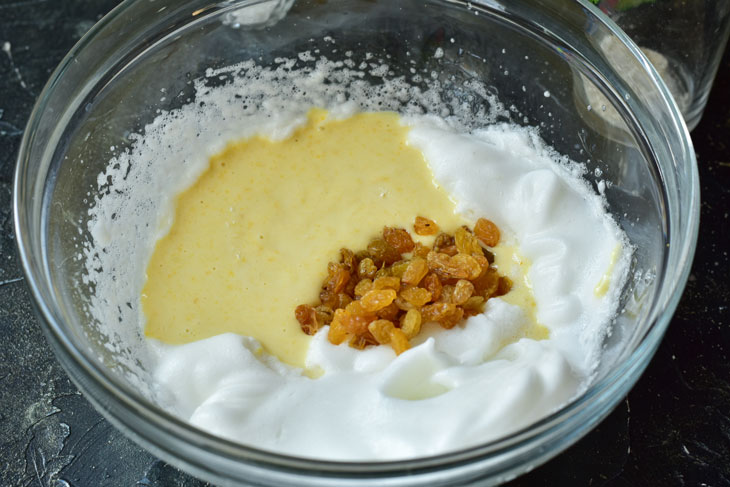 5. Mix everything well so that the mass is homogeneous.
6. You can start the frying process. To do this, grease the pan with any oil and pour the entire resulting mixture. Cover and simmer over low heat for about seven to eight minutes.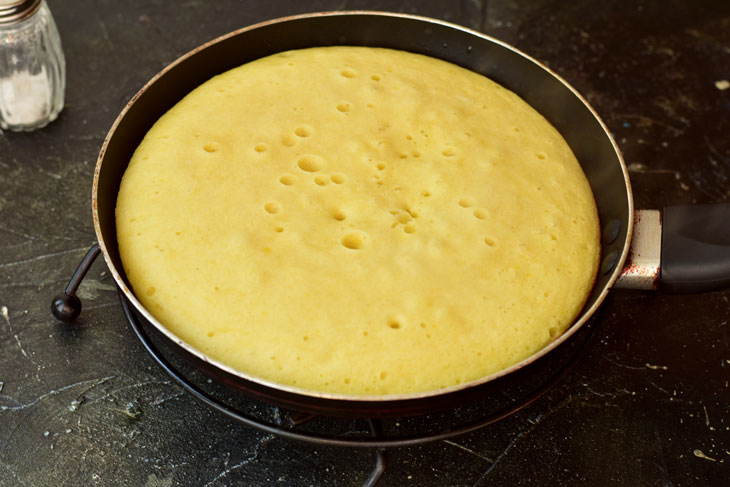 7. Next, the egg cake must be turned over and fry for another three minutes, only now do not cover with a lid.
When the omelet is ready, it must be cut into pieces and served.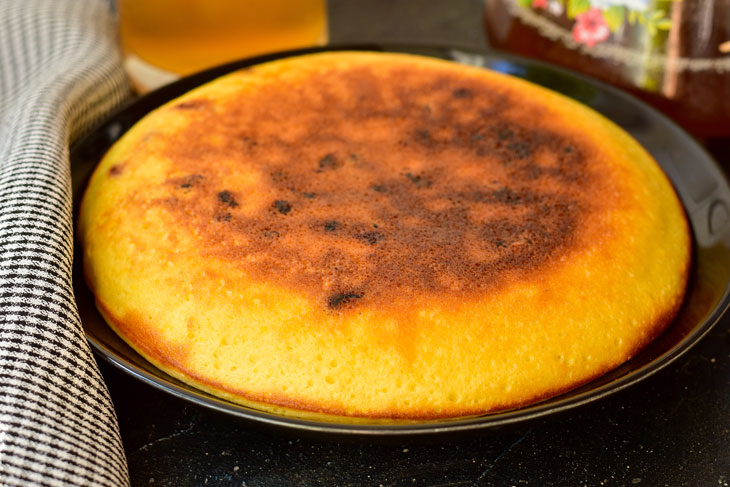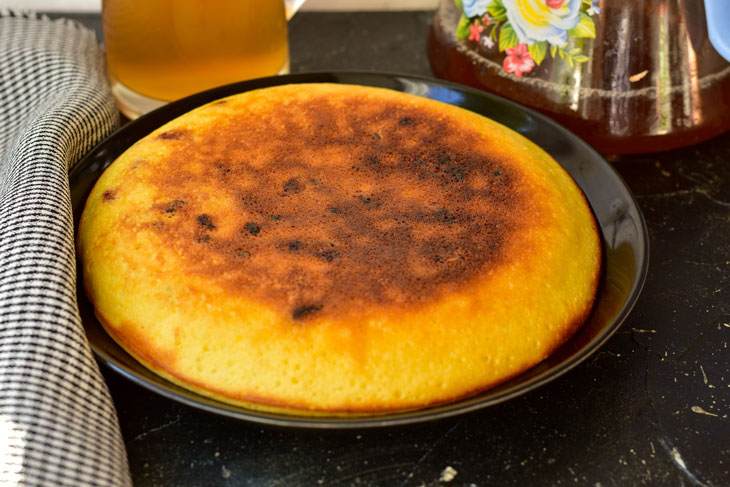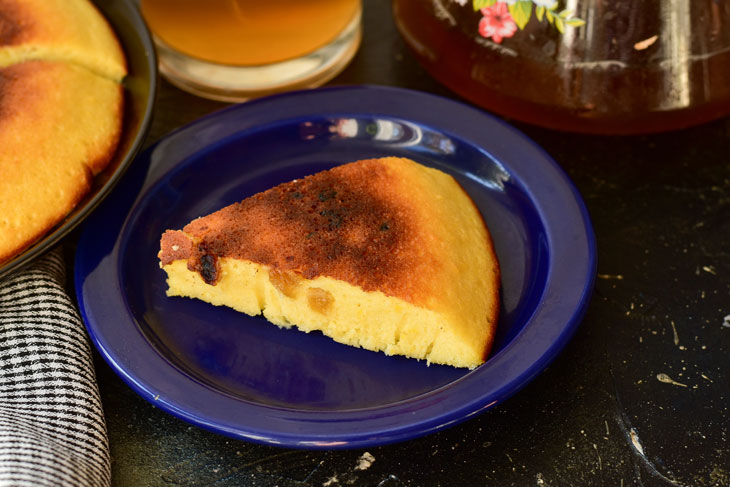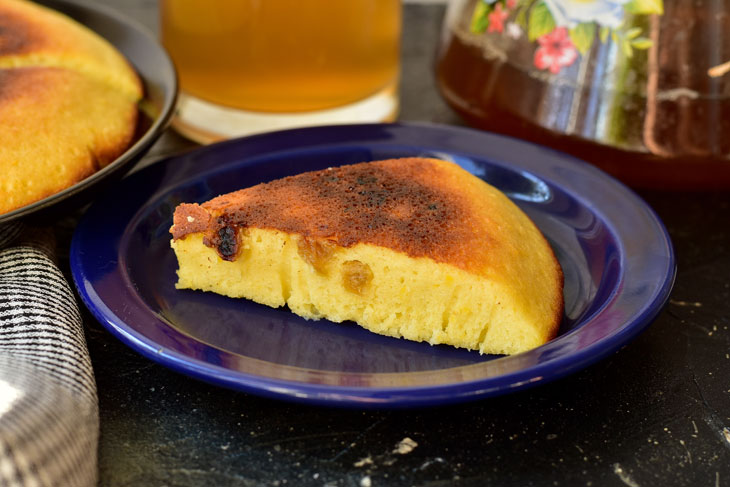 Enjoy your meal!