Tartlets "Mice" for the New Year are a tasty and original snack for a festive feast. Tartlets look elegant and attractive, an excellent snack before main and hot dishes.
Cheese tartlets are being prepared, but you can show your imagination and prepare any filling. A filling with cheese, eggs, mayonnaise and garlic is a great solution. It turns out quickly and without hassle. Anyone can prepare such a filling, and children can always help you decorate delicious "mice". Any improvised products will help to shape the mice, for example, carrots, herbs, crab sticks and peppercorns.
Ingredients:
Tartlets – 6-8 pcs.
Processed cheese – 80 g.
Chicken eggs – 1 pc.
Garlic – 1 clove.
Mayonnaise – 2 tbsp. l.
Salt – to taste.
Carrots, herbs, crab sticks and peppercorns – for decoration.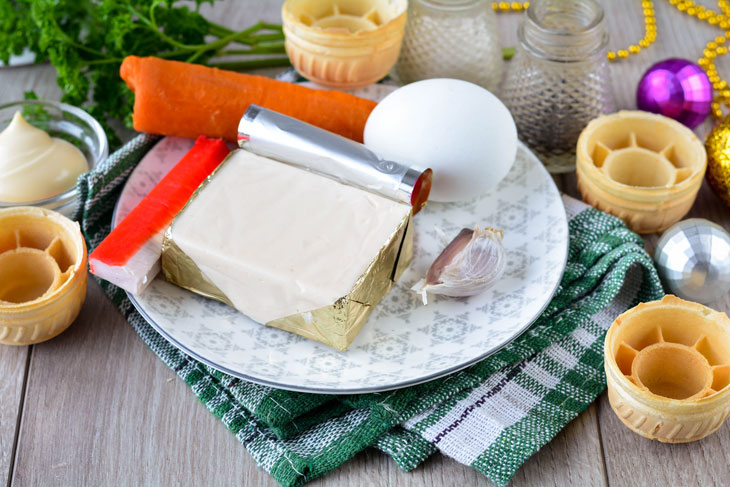 Cooking:
1. Boil chicken eggs – pour cold water and set to boil on fire, after boiling water, reduce power and cook for 8-9 minutes. After that, cool the eggs and peel, grate on a fine grater.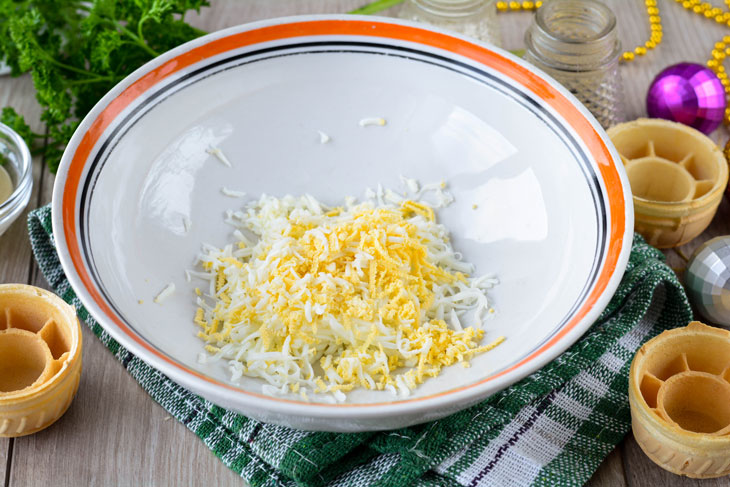 2. Grate the processed cheese into a container with grated eggs. It can be "Friendship", "Dutch" or "Russian" cheese.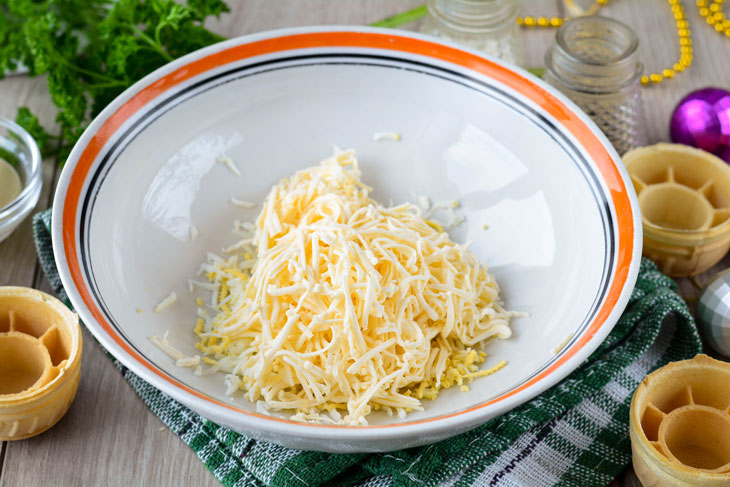 3. Squeeze out the garlic and the resulting mass and mix the filling.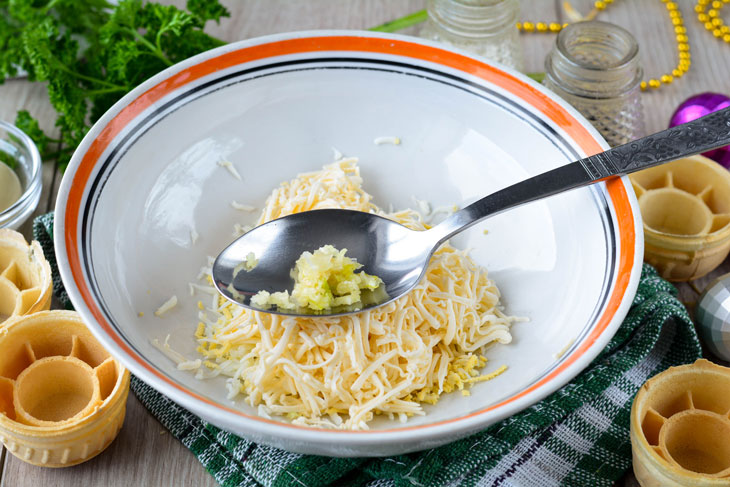 4. Add mayonnaise and some salt. Mayonnaise for the recipe, use any fat content or prepare the sauce yourself.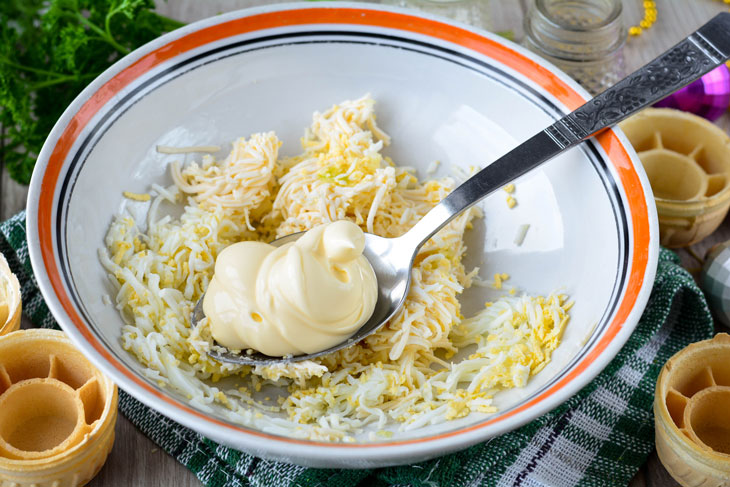 5. Mix the ingredients again and the filling is ready.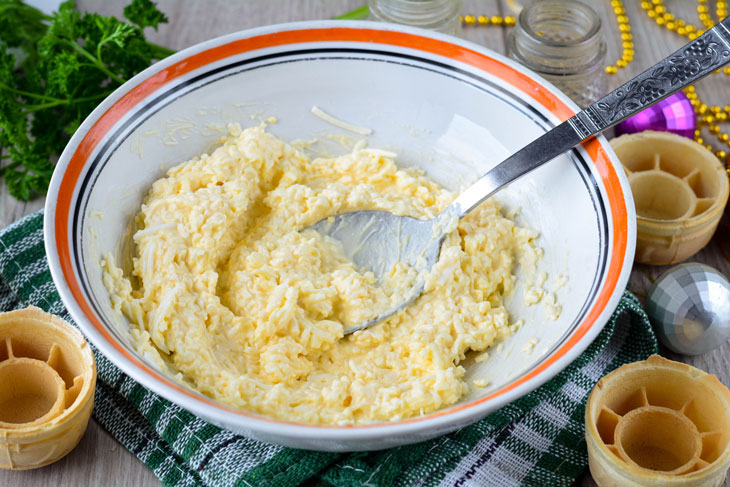 6. Fill the tartlets with cheese filling.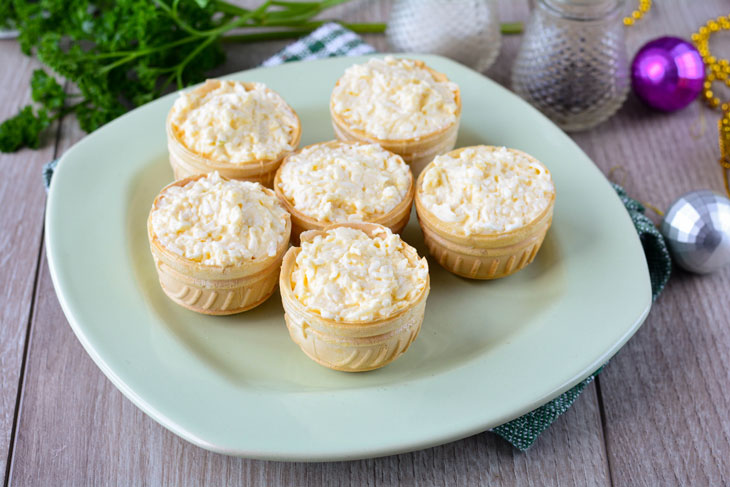 7. Make carrot ears and put them on tartlets.
Ears can also be made from radishes, boiled sausages, or other products that are on hand.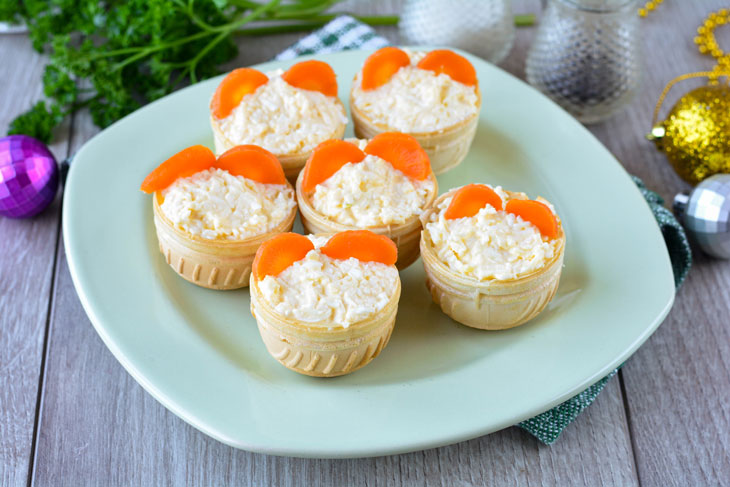 8. Make eyes and a nose from peppercorns, and tails from crab sticks. We got funny mice.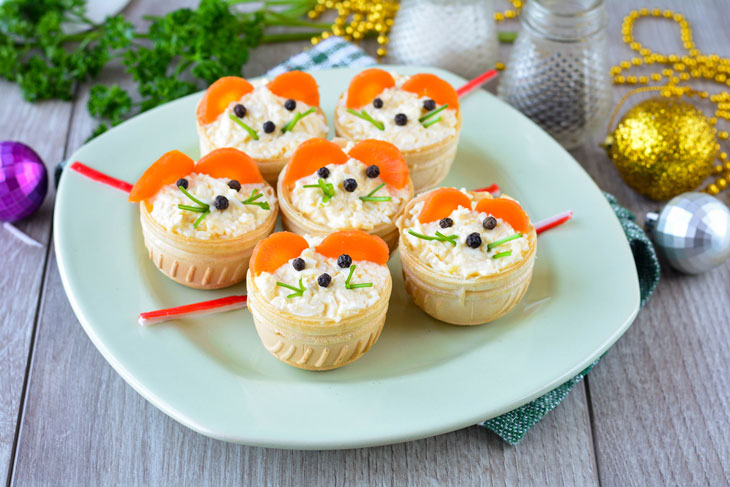 Ready tartlets are served immediately to the table while they are still crispy. Delicious and spicy "mouse" everyone will like it.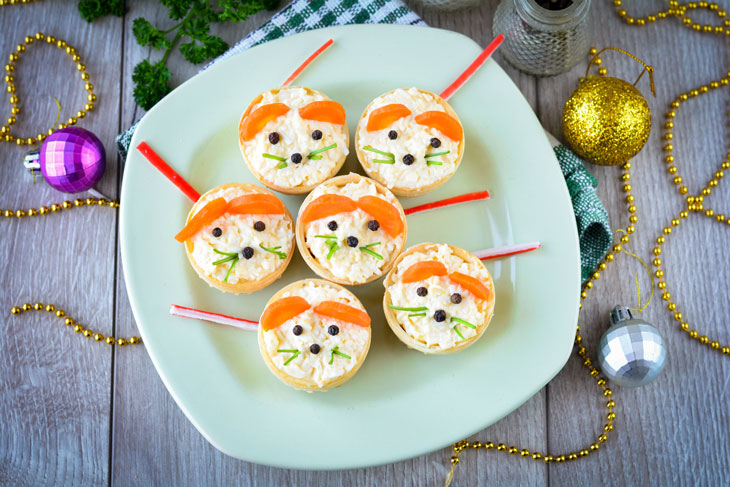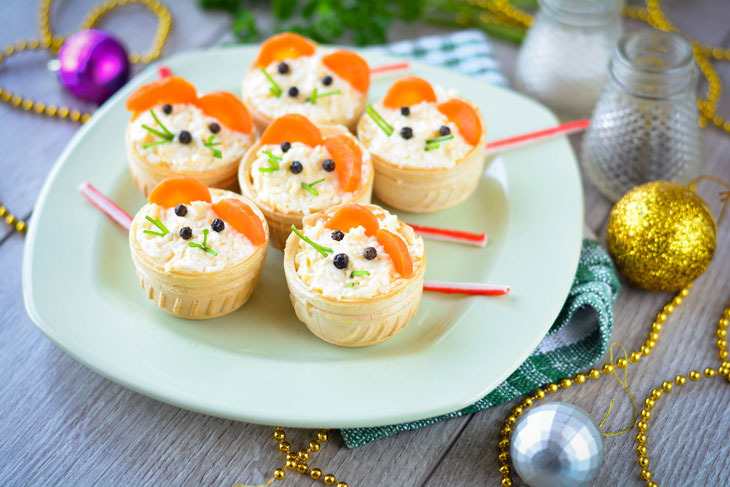 Enjoy your meal!