There are tens of thousands of omelet recipes in the world. This popular dish is most often served for breakfast. Each country has its own tradition of making omelets. Try a hearty version of the popular Spanish potato omelet. The dish is not prepared quickly. First, potato slices are fried in a frying pan. After they are mixed with beaten eggs and brought to readiness over low heat.
For the recipe, choose medium-sized starchy potatoes. Eggs should be fresh with a bright yolk. To make an omelette, you will need olive or vegetable oil. Small amounts of onion, tomato, or green beans are added to the Spanish omelette for extra flavor. For flavor, fresh and dry herbs are most often used, popular for this region. These are parsley, thyme and rosemary. To make a Spanish omelette, you will need a double pan, an auxiliary plate, or two pans with the same diameter.
Ingredients:
Potatoes – 300 g.
Eggs – 3 pcs.
Onion – 60 g.
Vegetable oil – 45 ml.
Sweet pepper – 10 g.
Salt, pepper, herbs – to taste.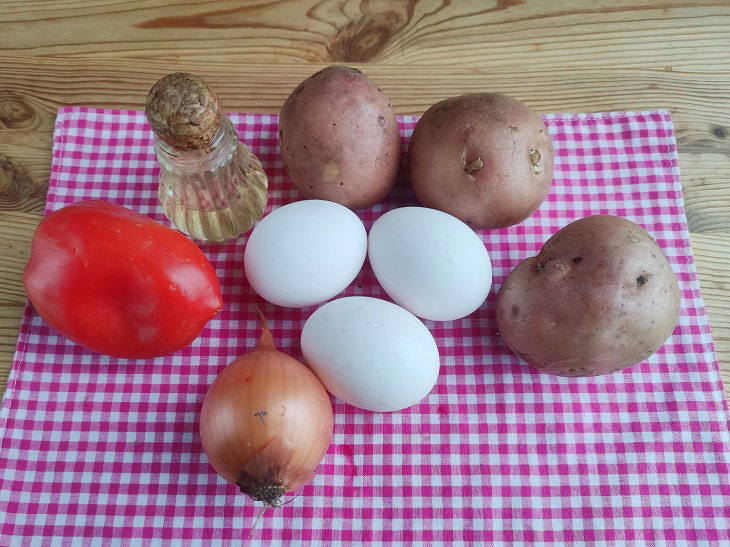 How to cook:
1. Peel potatoes and rinse in running water. Cut the vegetables into round slices about 2 mm thick.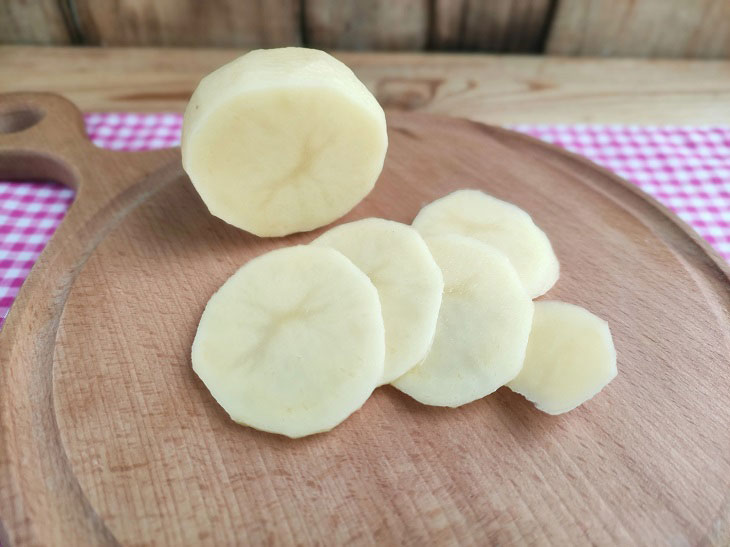 2. Heat a frying pan with vegetable oil, put the potatoes. Salt it and cook over medium heat.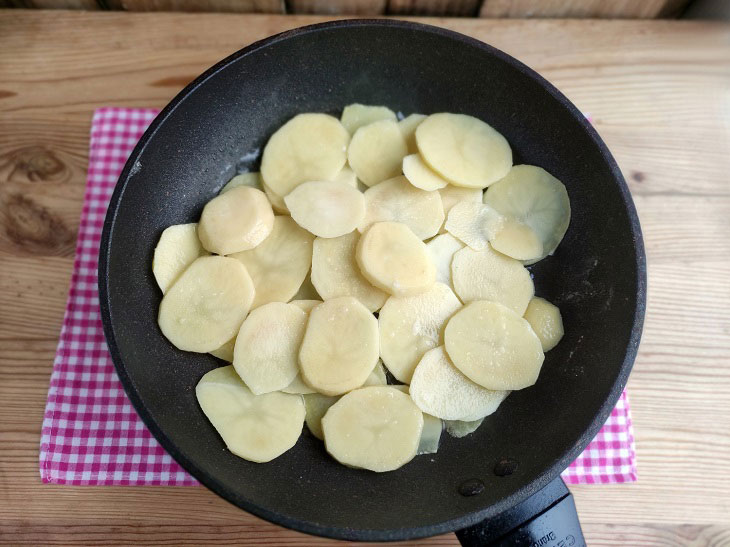 3. Crack the eggs into a bowl, add salt and pepper. Beat them with a whisk.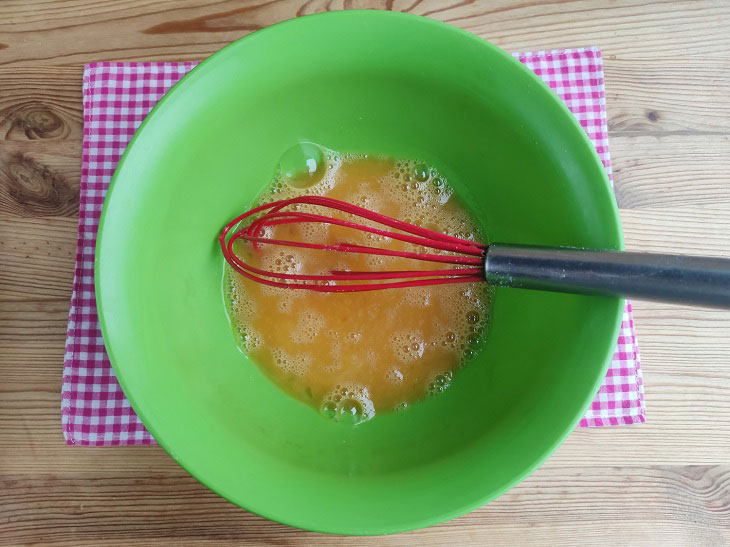 4. Peel sweet pepper from seeds, entrails. Chop finely and add to egg mixture.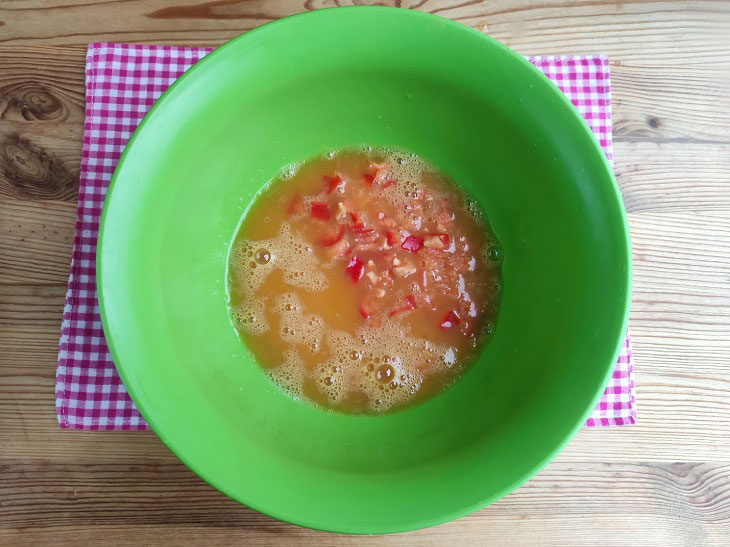 5. Fry the potatoes until cooked, avoiding strong browning. 3 minutes before cooking add chopped onion.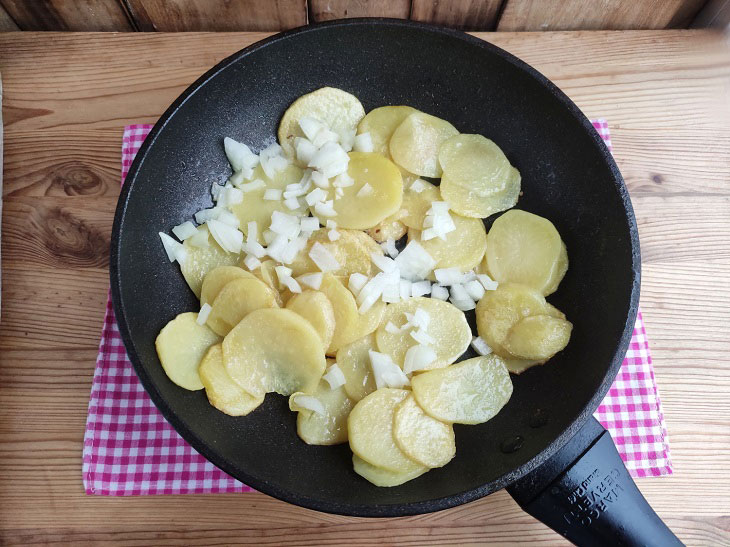 6. Dip potatoes and onions into egg mixture. Cover the bowl with a lid and leave for 10 minutes.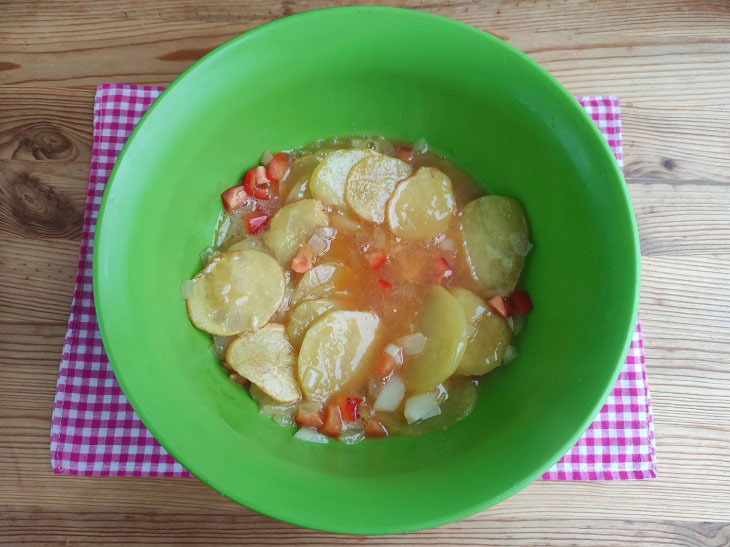 7. Pour oil into a smaller frying pan and heat it up. Put the omelette mixture with potatoes, cover the pan with a lid and cook over low heat until the top part is lifted, about 8 minutes.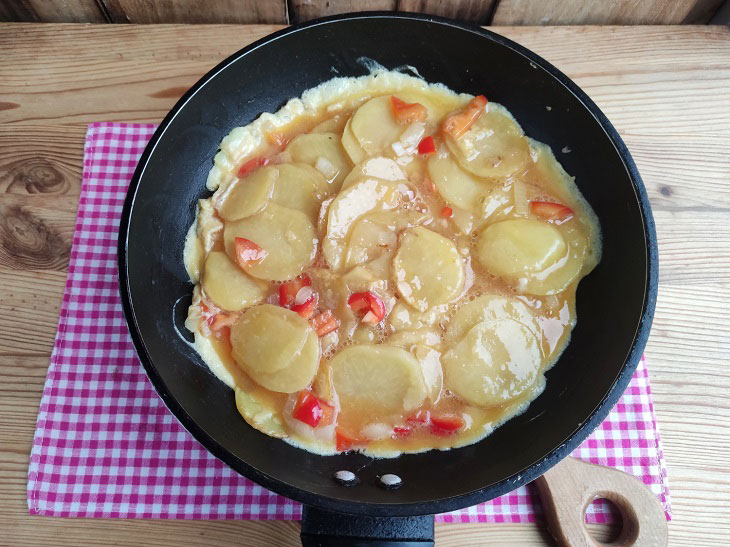 8. Flip the omelette using the help plate or second pan and fry for another 5 minutes.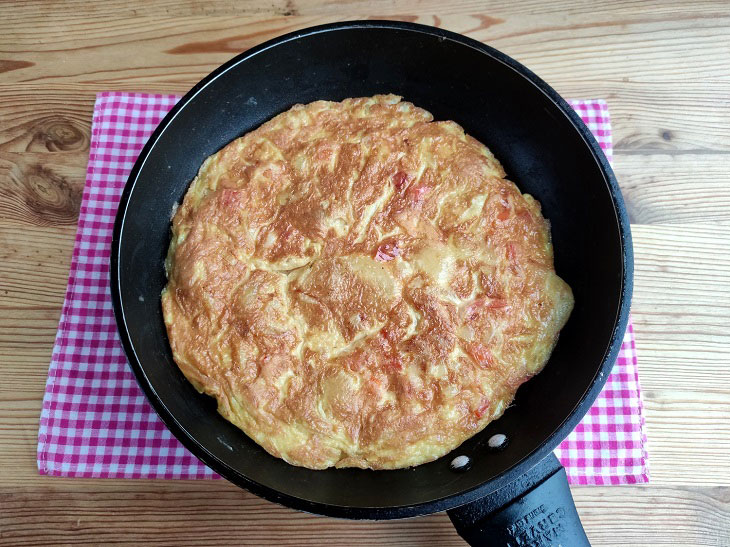 9. Cut the finished omelet into 2 parts, decorate the dish with herbs and serve. Unlike a traditional omelette, the Spanish dish is very satisfying.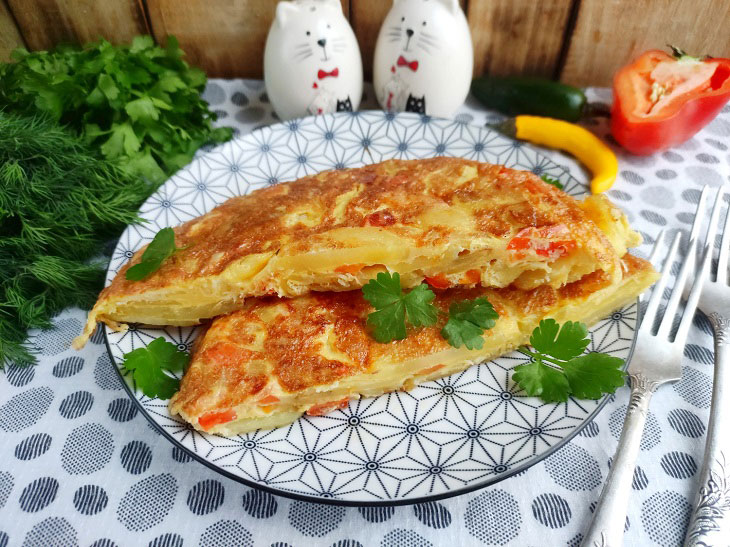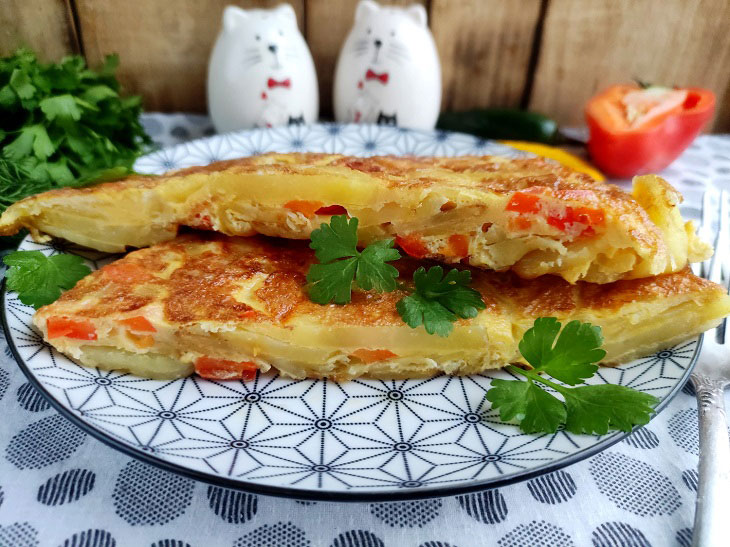 Bon appetit!