Original and delicious sandwiches can be easily prepared at home. Mozzarella in a "carriage" (Italian: Mozzarella in carrozza) is a great breakfast solution. Who can refuse a hot sandwich where the cheese melts in your mouth. This dish is easy and simple to prepare. A simple recipe will help you quickly prepare breakfast for yourself and your family.
Hot sandwiches have such an unusual name due to the fact that the cheese is, as it were, sealed in a box, the carriage has a crispy crust on the outside, and melted cheese inside, like the reins of a carriage. In Italy, these are a common dish in every cafe, and today we will cook them with you.
Ingredients:
Toast bread, white – 180 g.
Mozzarella cheese – 100 g.
Chicken eggs, large – 1 pc.
Milk – 150 g.
Wheat flour – 150 g.
Vegetable oil – 40 g.
Salt, pepper – to taste.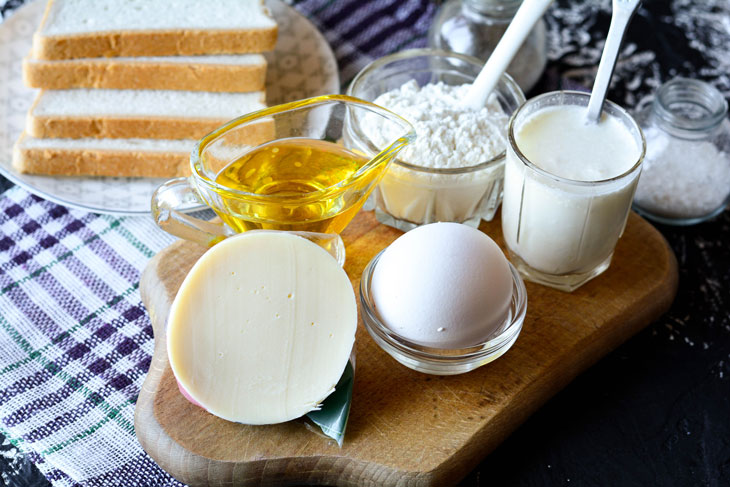 Cooking:
1. Mozzarella cheese cut into slices. This cheese is ideal for hot sandwiches, as it melts instantly. Mozzarella is also very tender and tasty, has a pleasant aroma and color.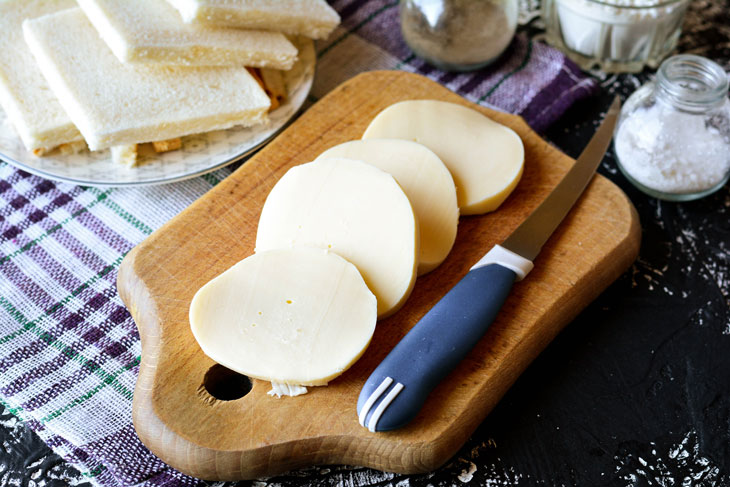 2. Cut the crusts off the toast to leave a tender crumb. Put a slice of mozzarella on one slice of bread, lightly press the cheese into the bread, cover with the second half of the toast on top. Press all the edges of the sandwich with your fingers. Thus, the mozzarella will remain inside and the sandwich will not leak out during the frying process.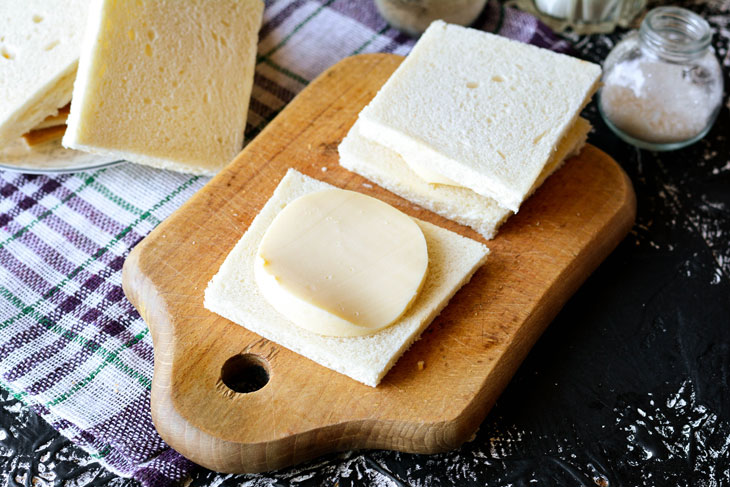 3. Dip the sandwich into milk on both sides, do it quickly so that the bread does not have time to get very wet.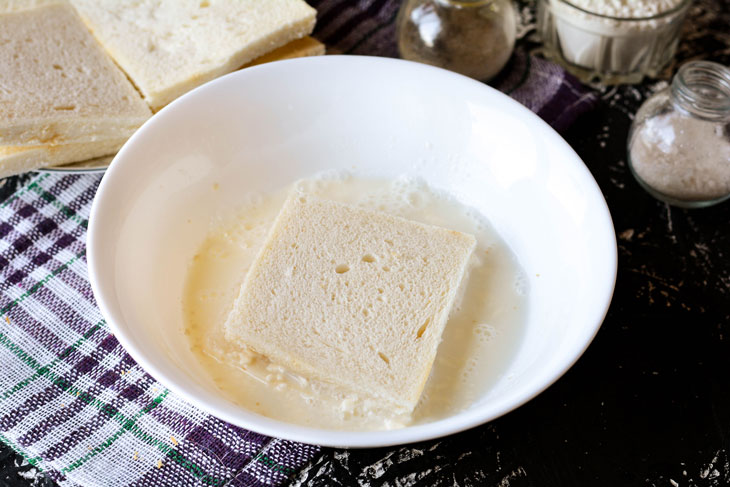 4. Then breaded on both sides in flour, shake off the excess.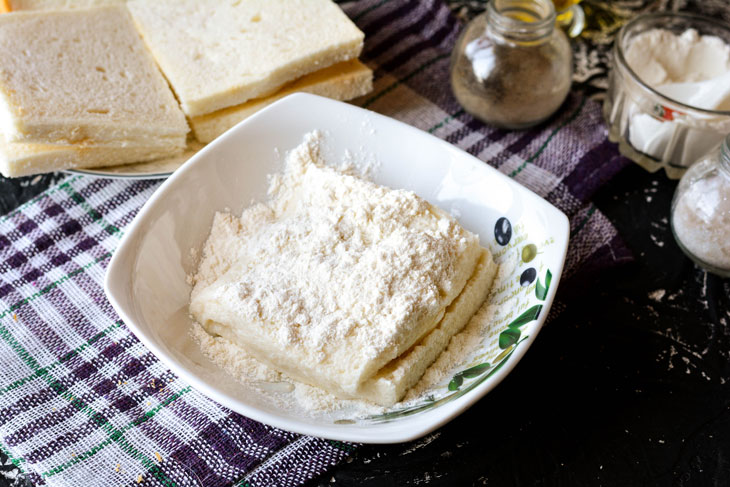 5. Beat the chicken egg with salt, pepper, dip the sandwich with the resulting batter. Next, prepare all sandwiches in the same way.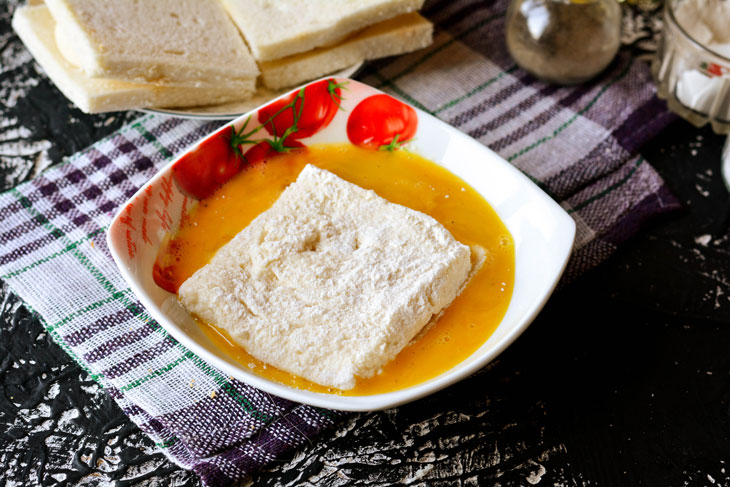 6. Heat the oil in a frying pan, lay out the sandwiches and fry on both sides until golden brown.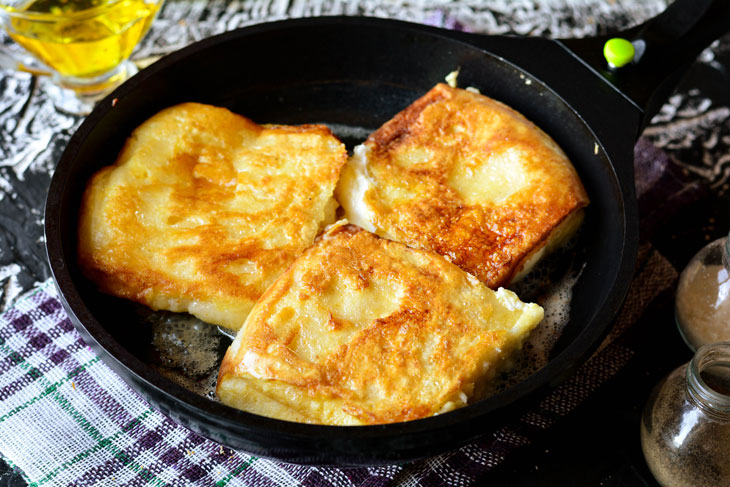 7. Serve hot sandwiches immediately. You can pour coffee or cappuccino into cups, you get a very tasty breakfast.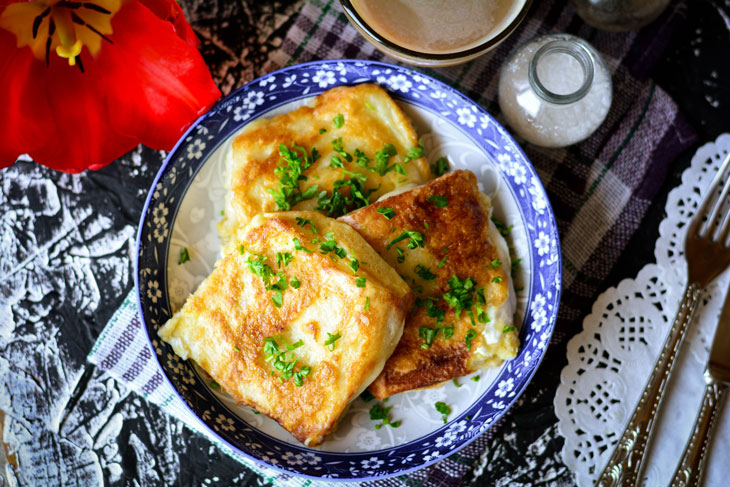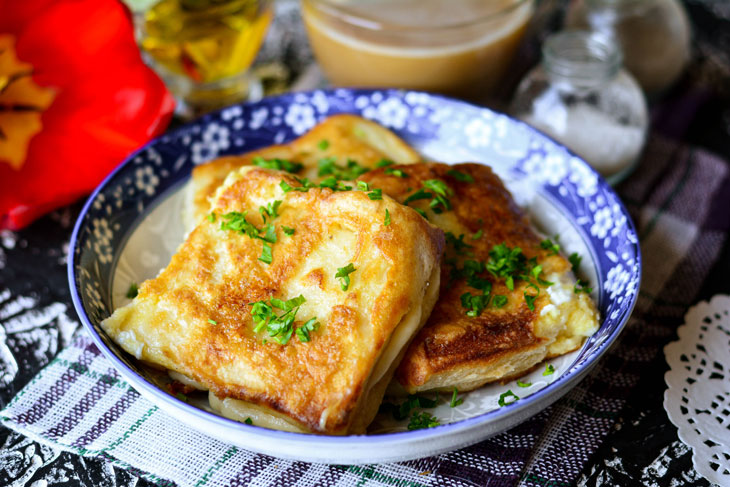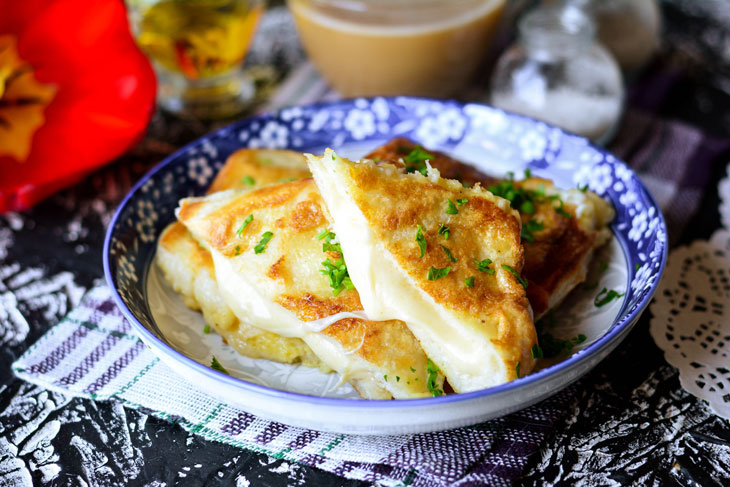 Enjoy your meal!