Italian-style tomatoes are an excellent vegetable appetizer that looks very bright, original and beautiful on the table. Also, its important advantage is that it goes well with all side dishes and meat dishes. But that's not all! It can be safely served at the table, as well as an independent snack.
For cooking, it is worth buying tomatoes that are not too large in size and not soft, so that it is convenient to cut them with a knife. When choosing a hard cheese, it is better to use the one that you like the most in taste. By the way, it can be safely replaced with processed or even smoked sausage.
It is best to prepare such an original appetizer before serving, otherwise the tomatoes can "put out" a lot of juice over a long period of time. To make more spicy Italian tomatoes to taste, it is advisable to squeeze garlic through a press for mayonnaise. It is he who will bring the appetizer a divine aroma and originality.
Ingredients:
Fresh tomato – 3 pcs.
Garlic – 1 clove.
Hard cheese (the one that you like the most to taste is suitable) – 50 g.
Mayonnaise or sour cream with a high percentage of fat content – 1.5-2 tbsp. l.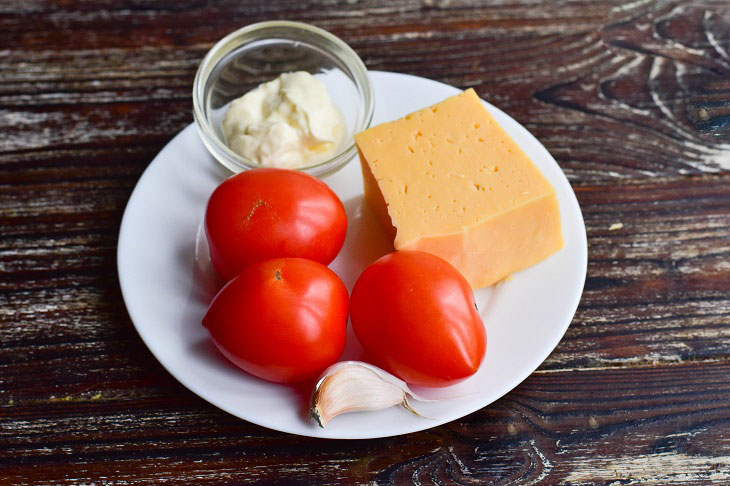 How to cook:
1. So, peel the garlic, squeeze it with a garlic press or chop it very finely with a sharp knife. Immediately put it in mayonnaise.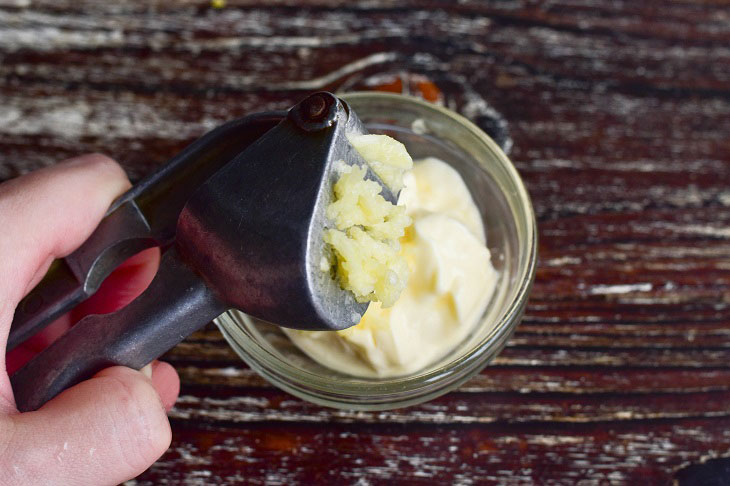 2. Mix everything very well. This will be the sauce with which the chopped vegetables will be smeared.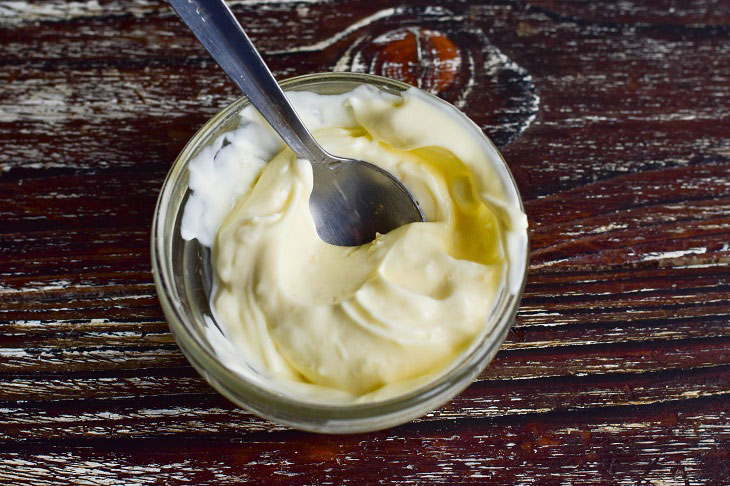 3. Wash the tomatoes very well. Dry them off with a paper towel. Put on a cutting board and cut into circles with a special knife for vegetables. The thickness of each of them should be no more than 7 mm.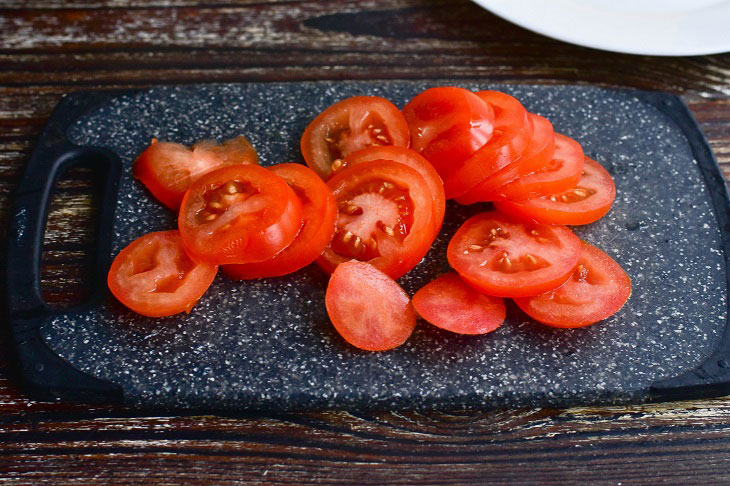 4. Now transfer them to the dish on which you will serve the appetizer to the table.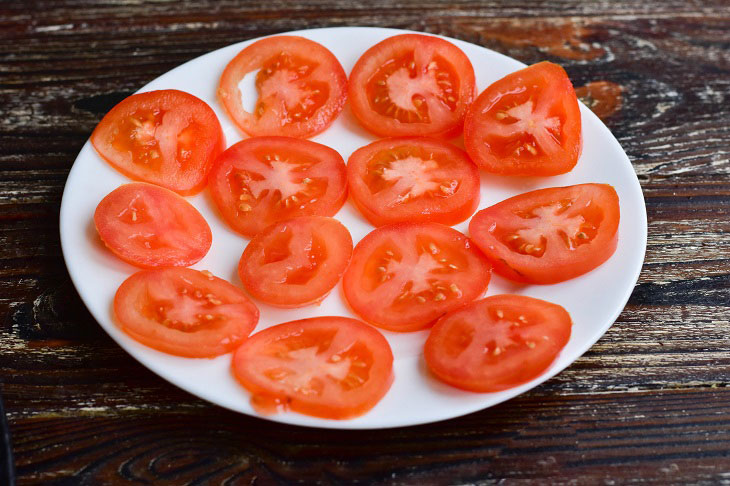 5. Grate hard cheese on a coarse grater. If you prefer melted, feel free to use it.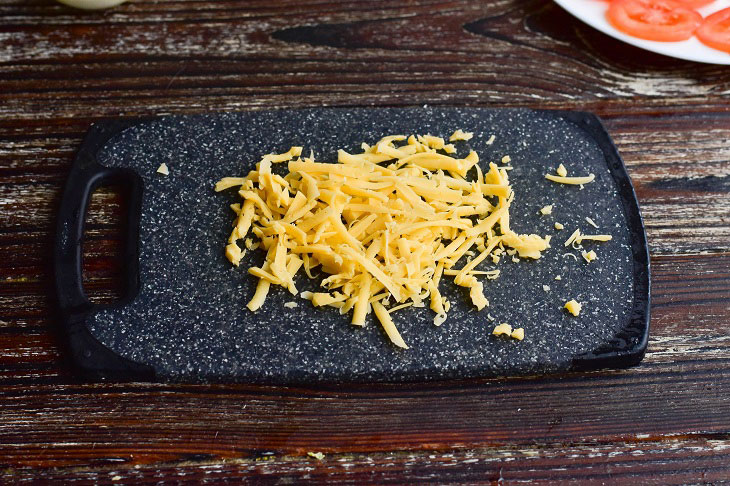 6. Brush each circle of tomato with garlic sauce.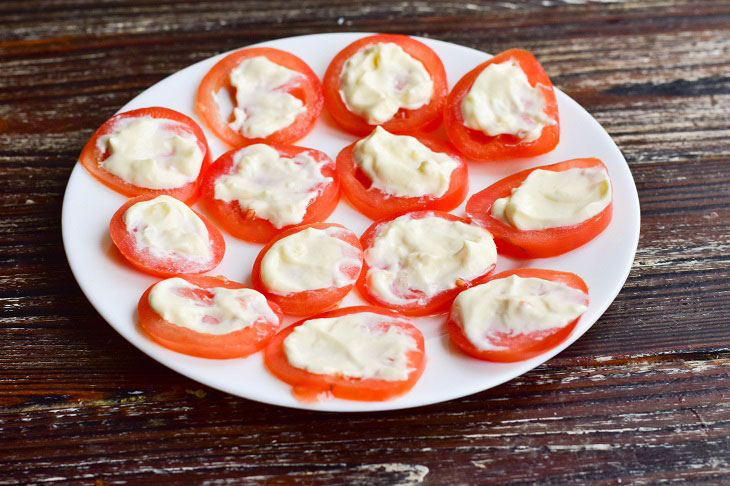 7. Top with grated cheese.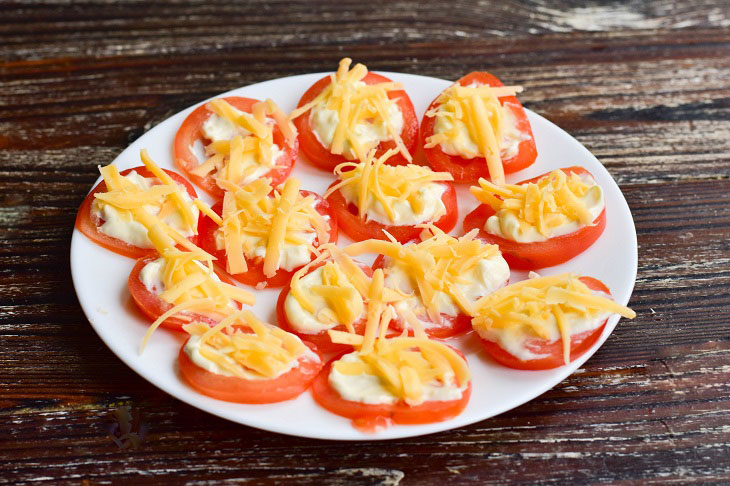 8. Now decorate the appetizer with parsley leaves or dill. You can also use lettuce leaves for a more effective presentation. Serve the cooked tomatoes immediately.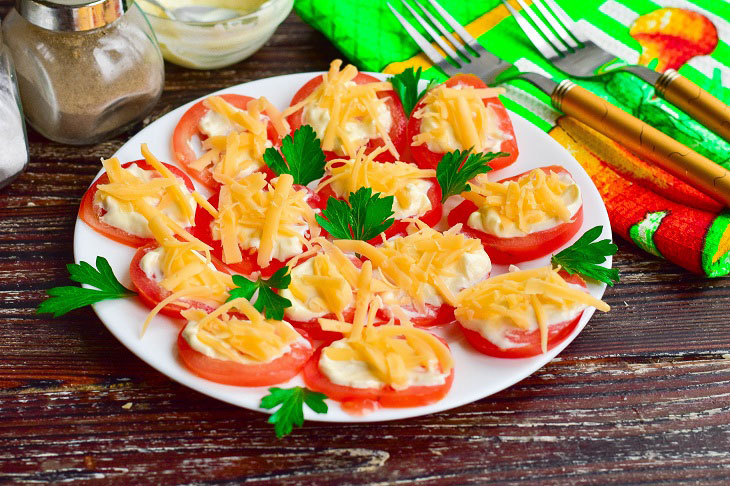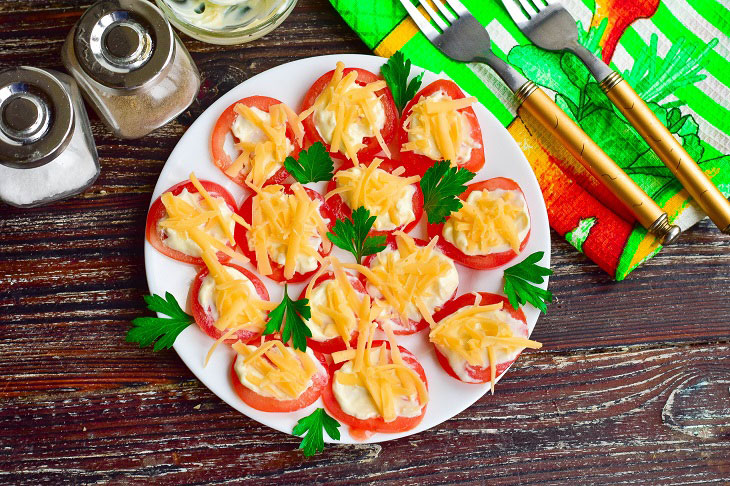 Bon appetit!