Turkish buns always turn out not only very soft, but also quite tasty and beautiful. Cooking them is not difficult, or rather, forming them in the form of such an unusual shape. Despite the fact that the dough for this pastry is made with yeast, there is nothing difficult to prepare. You can knead it with your hands or use a bread machine for this. In this recipe, the dough was kneaded by hand, but feel free to choose the method that is more familiar and convenient for you.
When choosing yeast, opt for fast-acting dry yeast. Just keep in mind that it is better to use the pack that has a normal expiration date, it is also better to take it with a small amount of grams. The thing is that packs of yeast with a lot of weight after opening should be used within a week. If such a pack lies more, then it should not be used for kneading yeast dough, as it may not work.
Ingredients:
Purified filtered water – 0.5 tbsp.
Flour of the highest grade – 2 tbsp.
Egg – 1 pc. (you will need the yolk to brush the buns).
Vegetable oil (you can also use olive oil) – 1 tsp.
Salt – 1 pinch.
Sugar – 1-2 tbsp. l.
Dry yeast – 0.5 tsp.
Poppy (you can use sesame seeds instead) ak (you can use sesame seeds instead) – for sprinkling buns.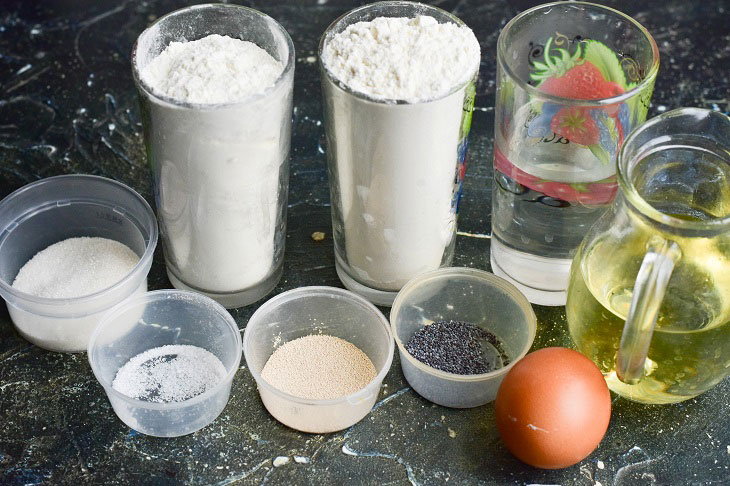 How to cook:
1. So, in a bowl, add salt, sugar and yeast.
The bowl must be large in size so that the dough has a place to fit.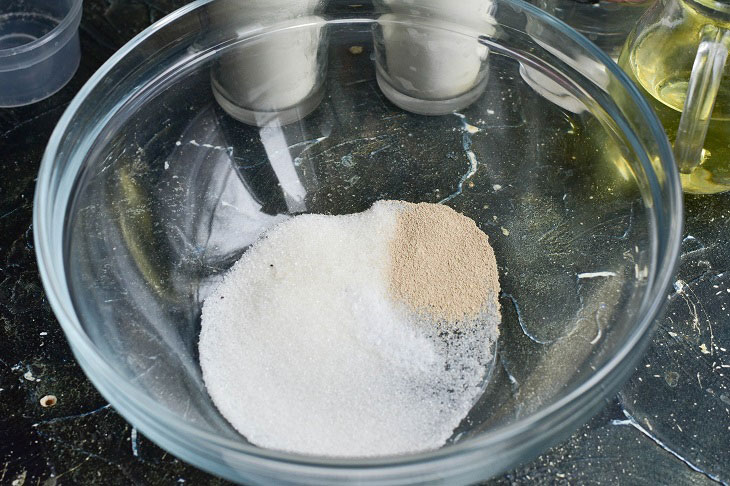 2. Pour warm water into it and stir everything with a whisk.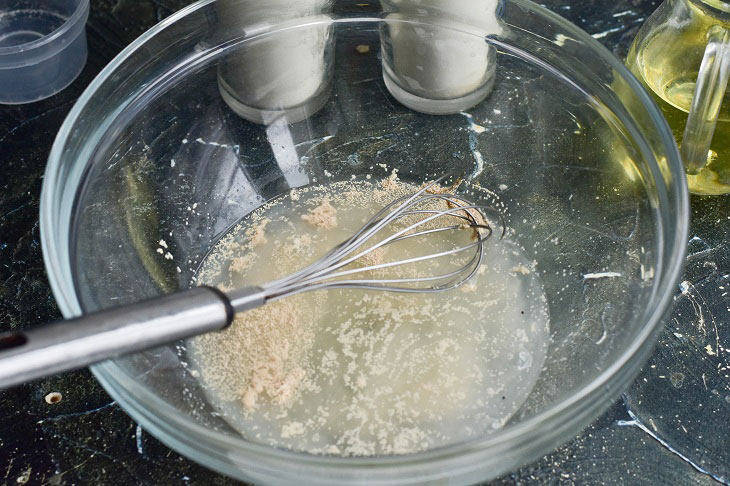 3. Now fold in the premium flour.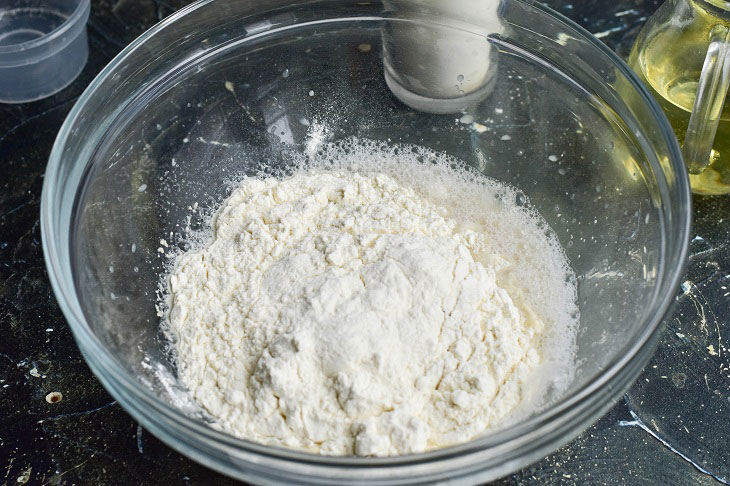 4. Knead the dough with your hands.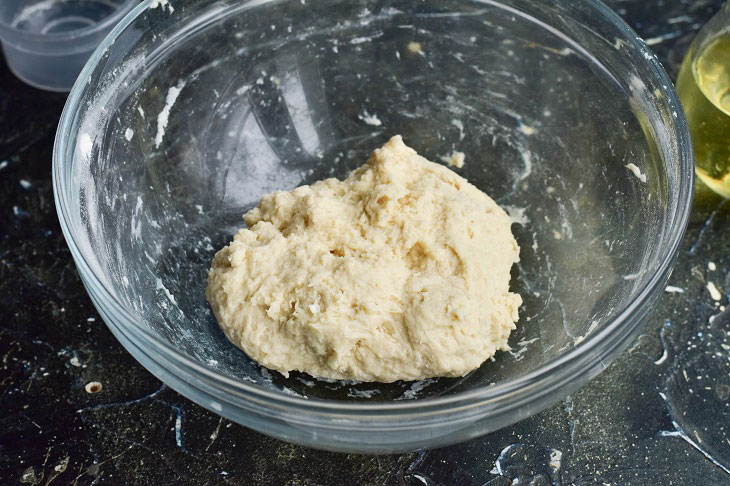 5. Pour vegetable oil into it.
Vegetable oil is needed so that the dough sticks well from the bowl and is more uniform in structure and elastic.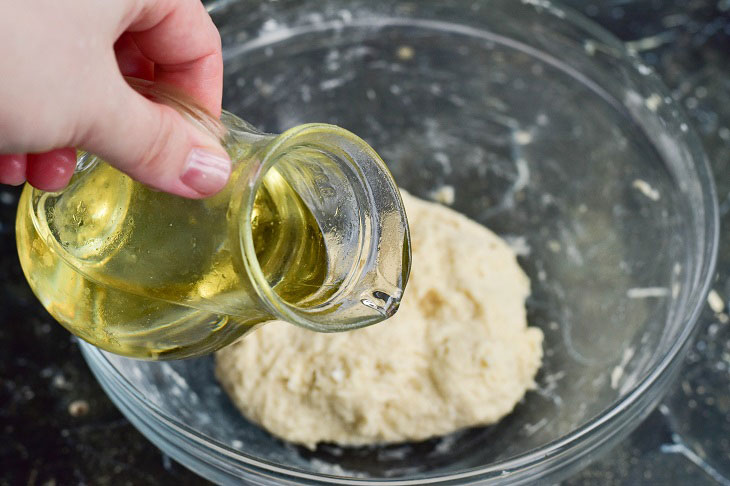 6. Place the bowl in a warm place. When it rises, crush it with your hand.
7. Divide the dough into pieces, roll each into a sausage, and then twist each one as in the photo.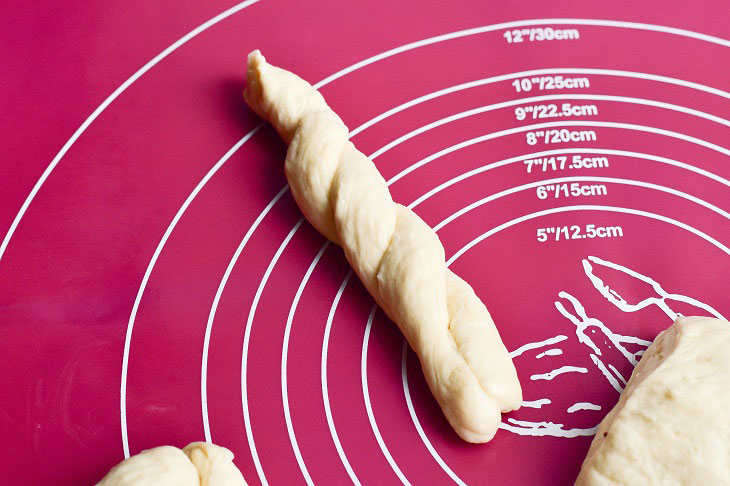 8. Now twist each bun with a snail, sprinkle it with poppy seeds on top, and pre-grease with yolk.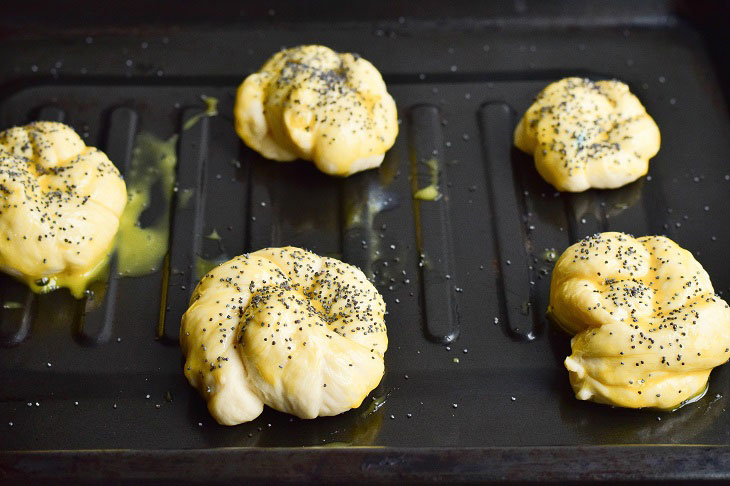 9. Send the buns for 25-30 minutes. Set the temperature to 200ºС.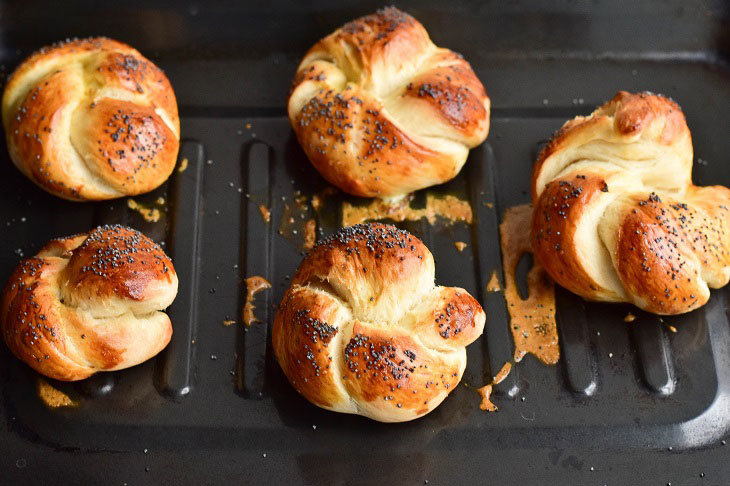 Here are some Turkish buns!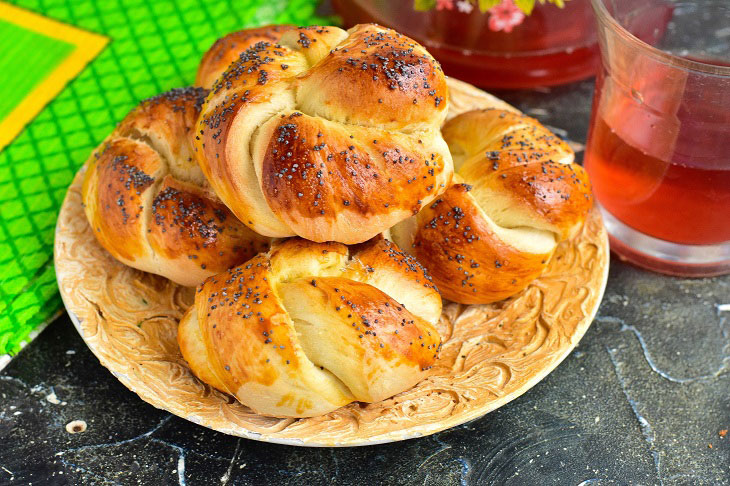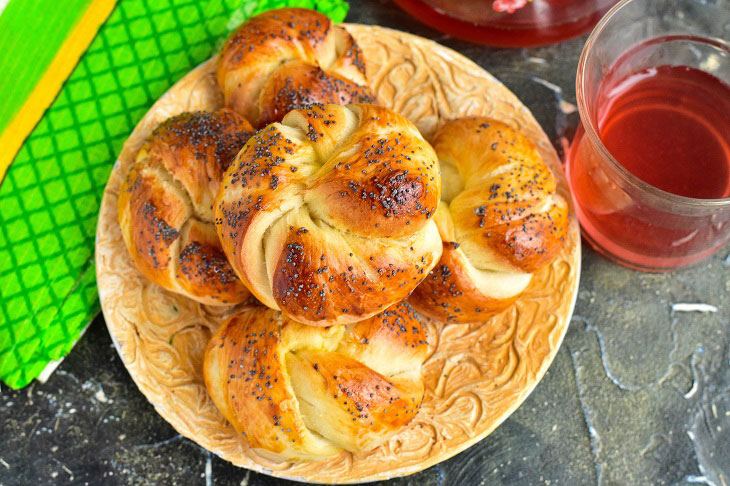 Bon appetit!