Tiger bread was invented in the Netherlands at the beginning of the last century. It was a yeast product with bright spots, reminiscent of the colors of a tiger skin with a crispy crust. Bread became popular first in Europe, and then in America and on the Asian continent. In order to get a spotted crust, the dough is covered with a special paste based on rice flour before baking. There is no gluten in this flour and therefore the spread is not elastic. When the bread is baked, it increases in size and nice cracks appear.
We suggest you cook tiger buns based on the Dutch bread recipe. Buns can be served on the New Year's table, because next year is a tiger. For the test, you can use dry or pressed yeast. Milk can be replaced with 10% cream. When choosing flour, give preference to the highest grade. Rice flour is required for spreading. It can be bought in large supermarkets or organic food stores.
Ingredients:
Dough:
Flour – 310-340 g.
Sugar – 20 g.
Salt – 4 g.
Dry yeast – 4 g.
Butter – 25 g.
Water – 80 ml.
Milk – 120 ml.
Spread:
Rice flour – 30 g.
Water – 40 ml.
Yeast – 2 g.
Salt – 6 g.
Sugar – 7 g.
Vegetable oil – 10 ml.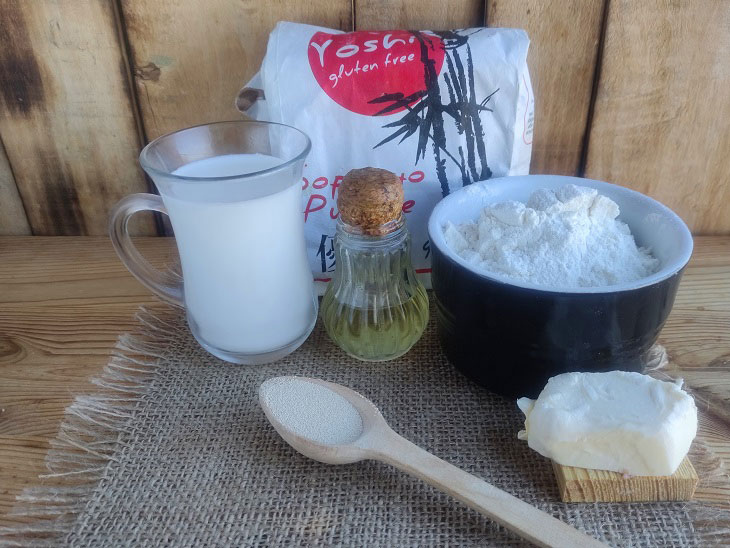 How to cook:
1. Place salt, sugar and yeast into a mixing bowl. Add milk and water, mix the mass.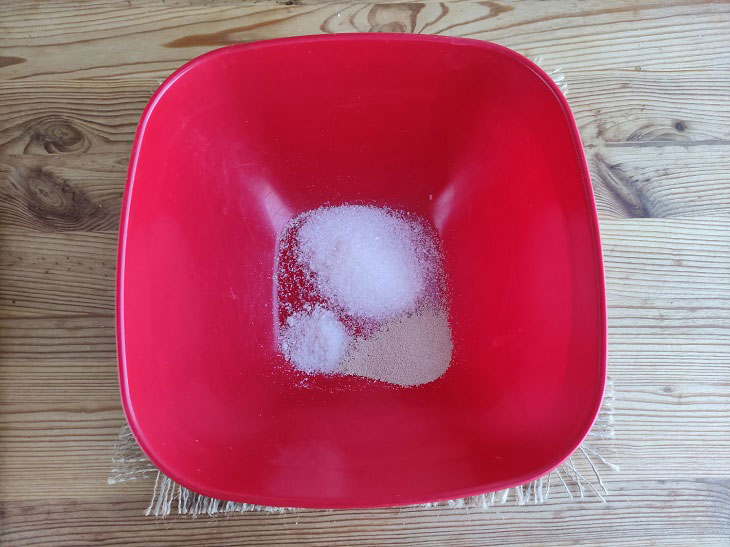 2. Pour in half the portion of flour, mix the mass with a fork.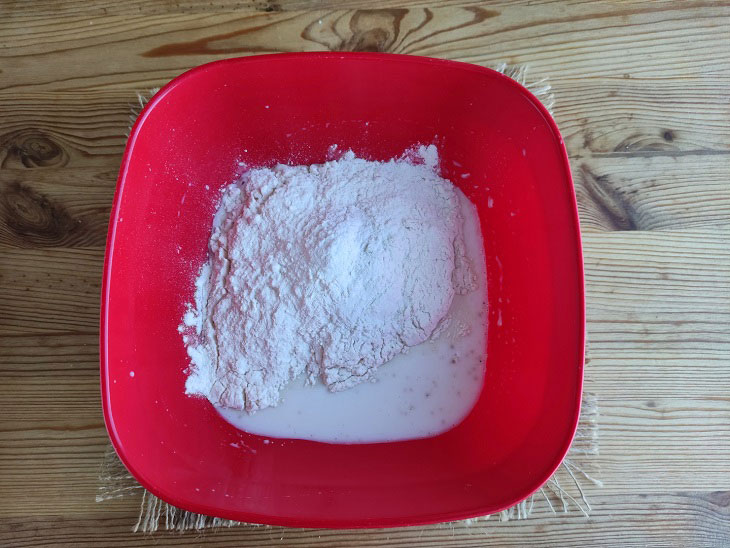 3. Add soft butter.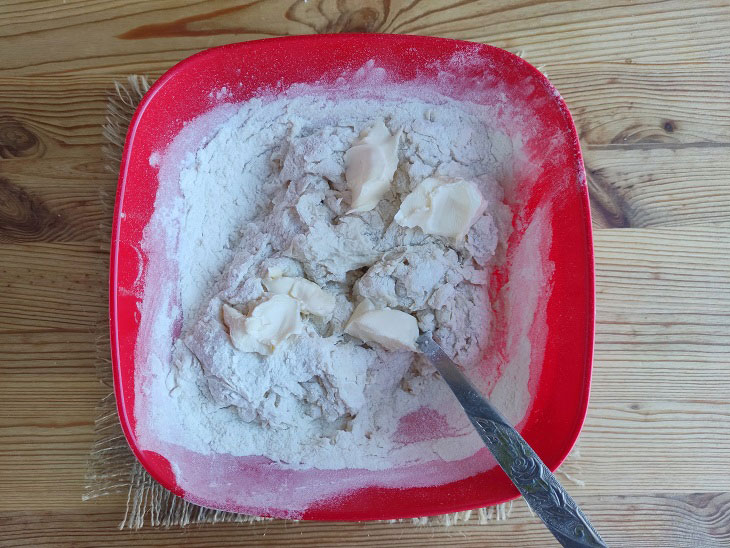 4. Transfer the dough onto a board dusted with flour. Knead until smooth and uniform. Round the finished dough, place in a bowl, tighten with cling film. Make 3-4 holes with a toothpick and leave the dough to proof in a warm place.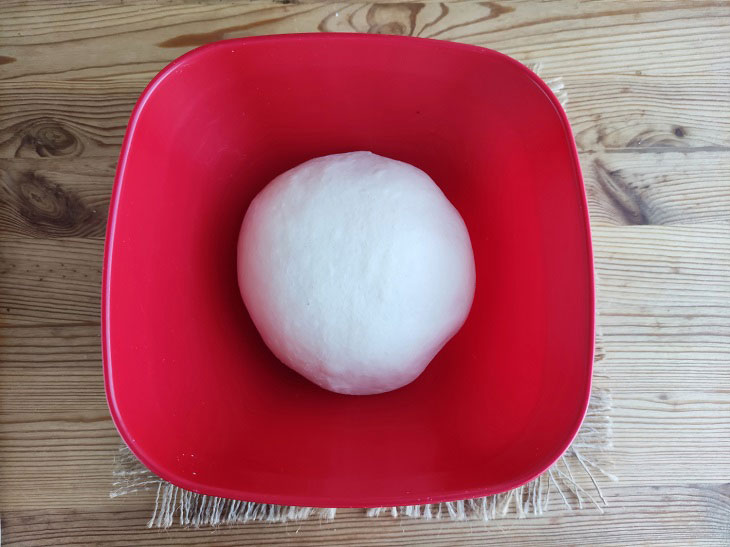 5. In an hour and a half, the dough will rise.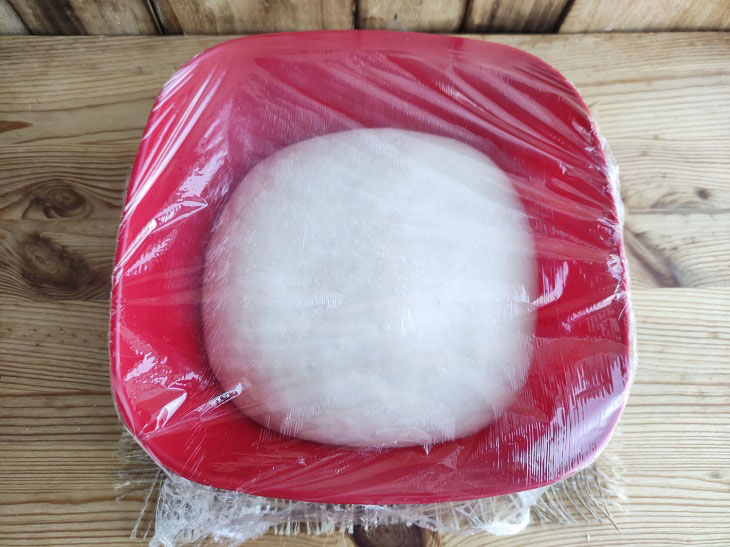 6. Divide the dough into 8 parts, roll them into balls, put them on a non-stick mat. Cover with a towel and leave to rise for 30 minutes.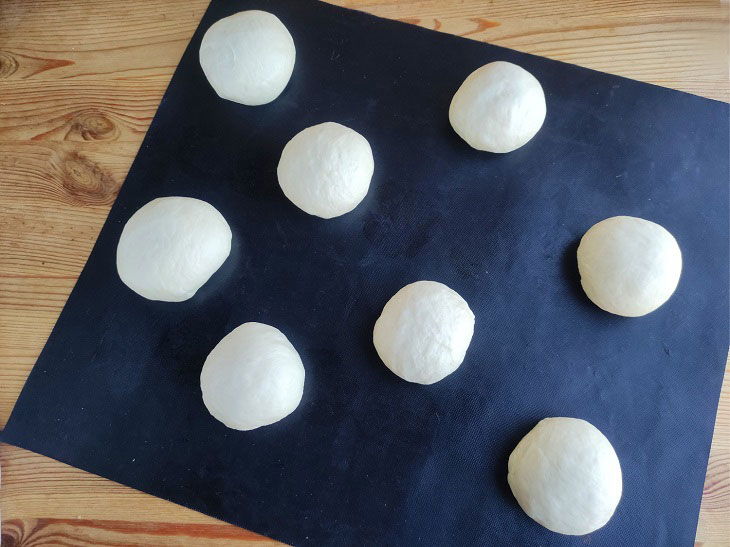 7. Mix the dry ingredients of the spread.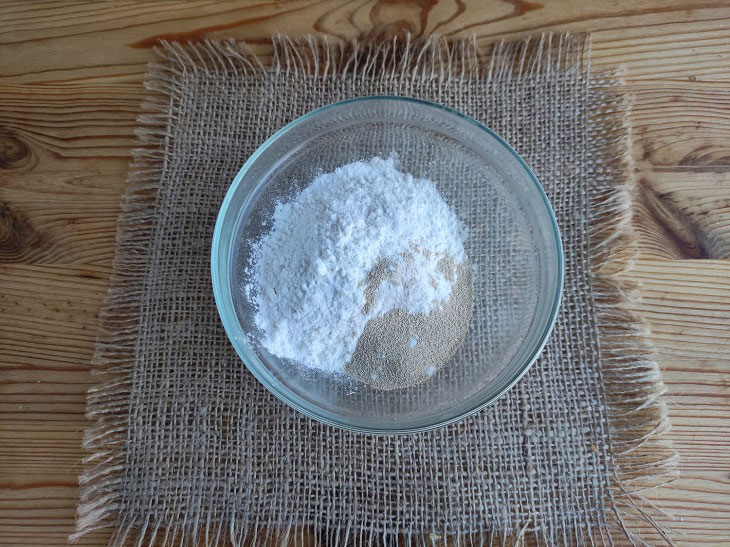 8. Pour in water. The mass should be the consistency of thick sour cream. Leave it for half an hour to rise.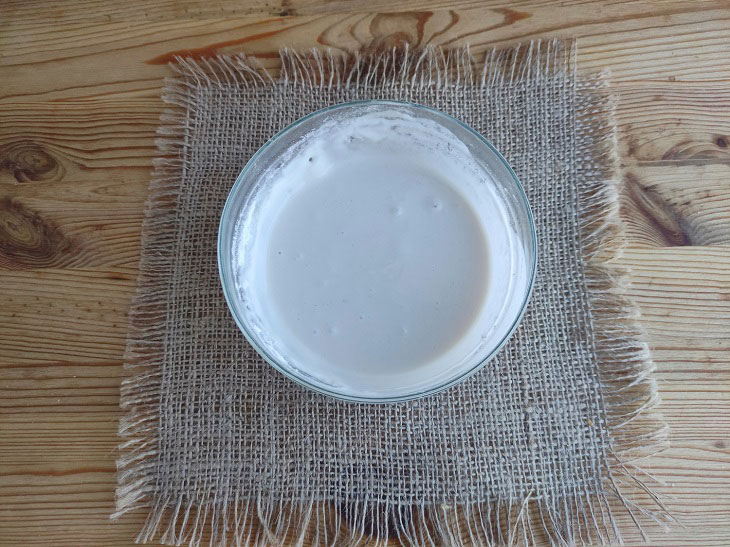 9. Lubricate the buns and send to the oven 200 degrees. Place a container of water at the bottom of the oven. Bake for 15 minutes. Remove the container with water, quickly ventilate the oven. Bake for about 10-15 minutes more.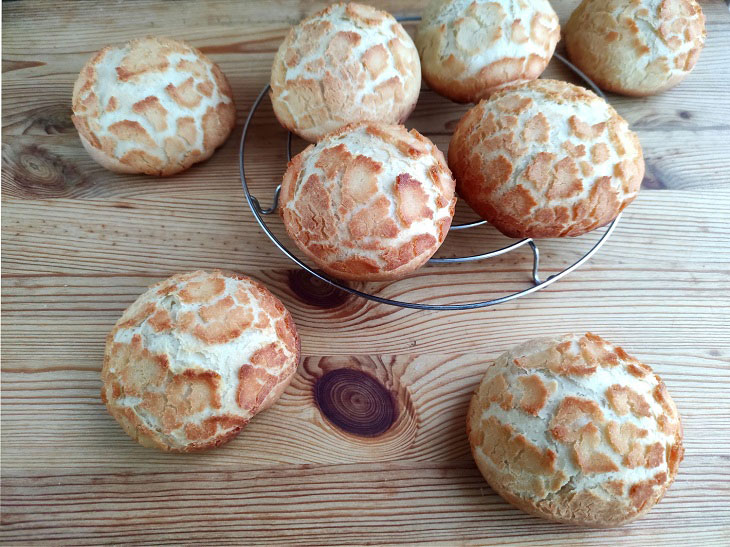 10. Cool the buns on a wire rack.
Transfer the tiger buns to a serving plate.
Baking has a delicate fibrous structure, an appetizing crispy crust and a pleasant taste.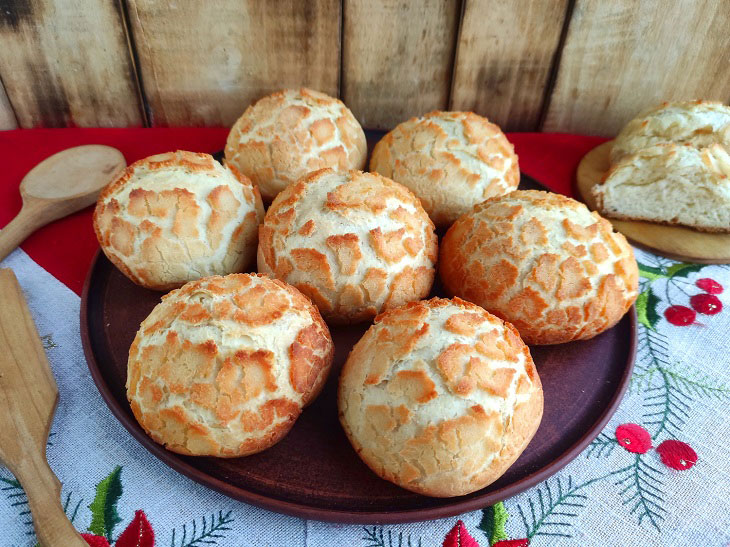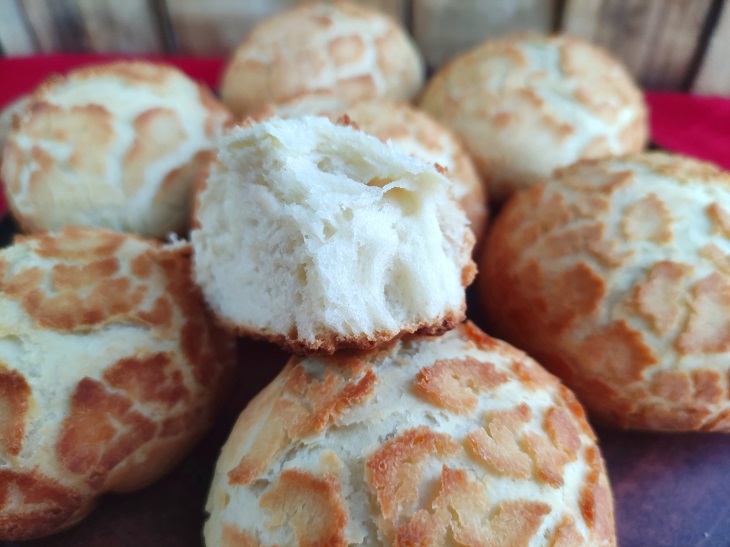 Bon appetit!