Ukrainian homemade roast is a delicious dish that can be cooked both in pots in the oven and in any form for baking. It turns out the roast is very satisfying, so you can safely cook it for lunch. When choosing meat in the grocery store, it is better to buy pork, the pulp or ribs will do. This recipe used pork ribs. Potatoes should be taken one that is suitable for baking. Carrots, garlic and onions are vegetables that are desirable to add to the dish. But, if you don't like any of them, then just exclude it from the list of ingredients and do not add it. Instead of tomato paste, a fresh tomato will do. Just keep in mind that it releases a fairly large amount of juice.
It is best to serve the finished roast to the table hot. You can make your favorite salad with it or serve it just like that. By the way, a salad can be made from fresh vegetables, or from something else. Be sure to try to make such a delicious roast, everyone will definitely like it!
Ingredients:
Potatoes – 500-600 g.
Carrot – 1 pc.
Onion – 1 pc.
Garlic – to taste.
Pork ribs – 350 g.
Tomato paste – 1 tbsp. l.
Vegetable oil – 30 ml.
Salt – 30 ml.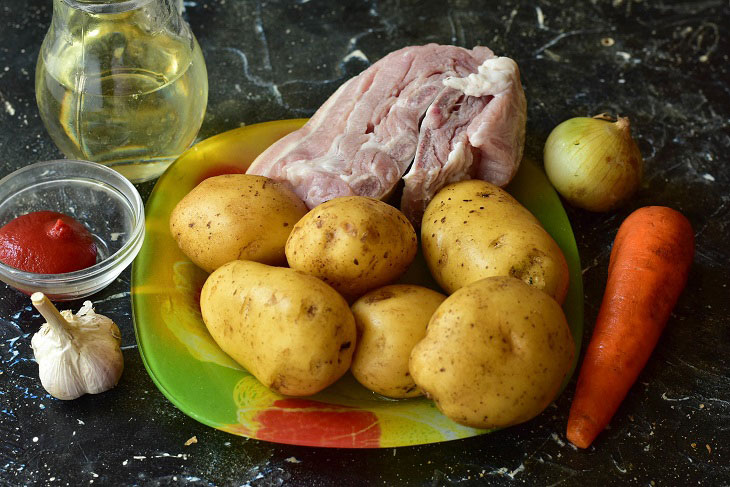 How to cook:
1. Cut the carrots, just peel and wash them first.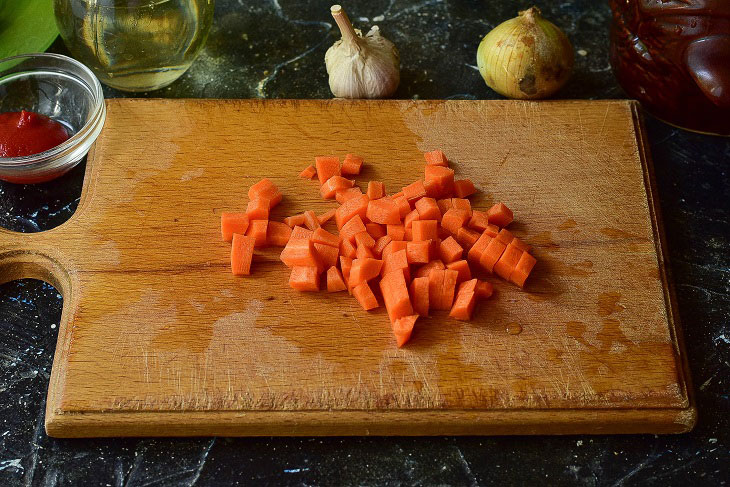 2. Now chop the onion, you can use half.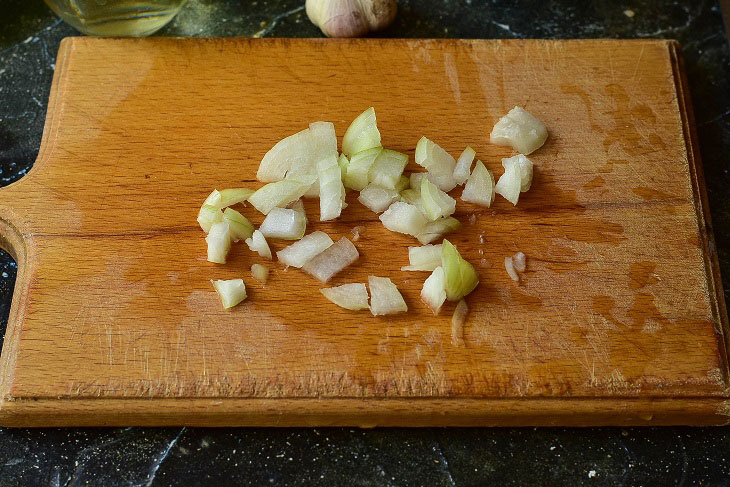 3. Peel the potatoes, cut them, and immediately place them in a pot or baking dish.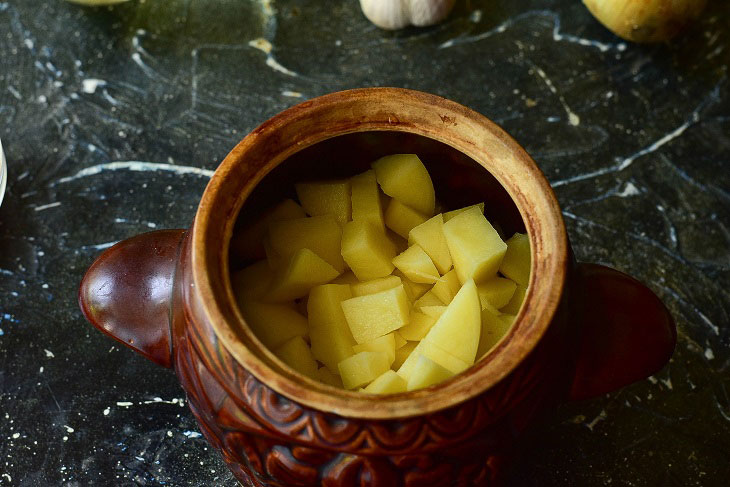 4. Add salt and tomato paste.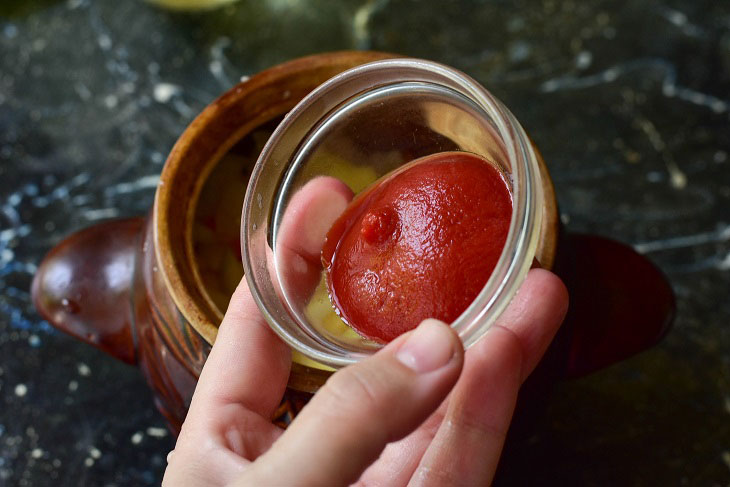 5. Cut the meat into smaller pieces.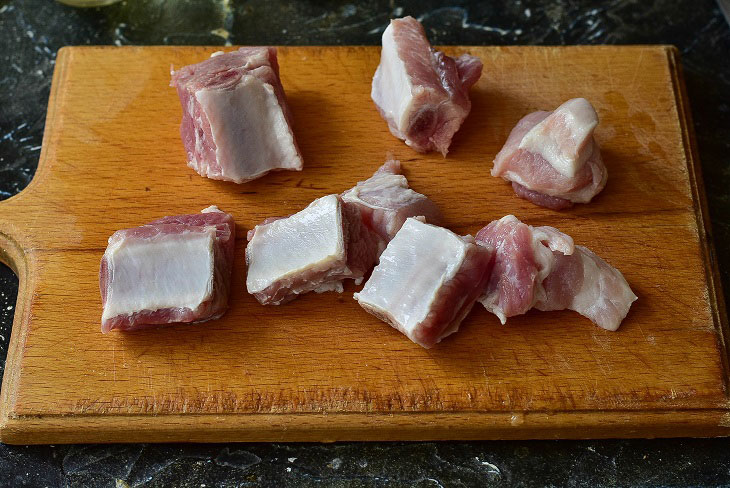 6. Send onions, carrots to the pot. Stir, then top with meat. Salt well.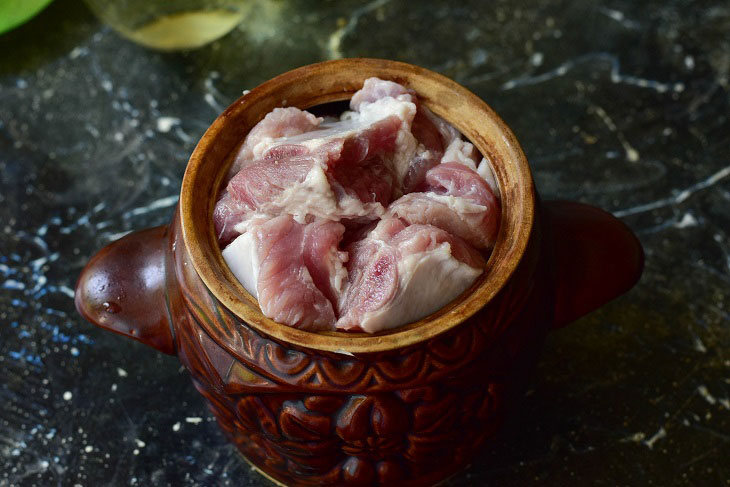 7. Throw in a clove or more of garlic. Dried garlic will do as well. You can also add more spices or additives that you like.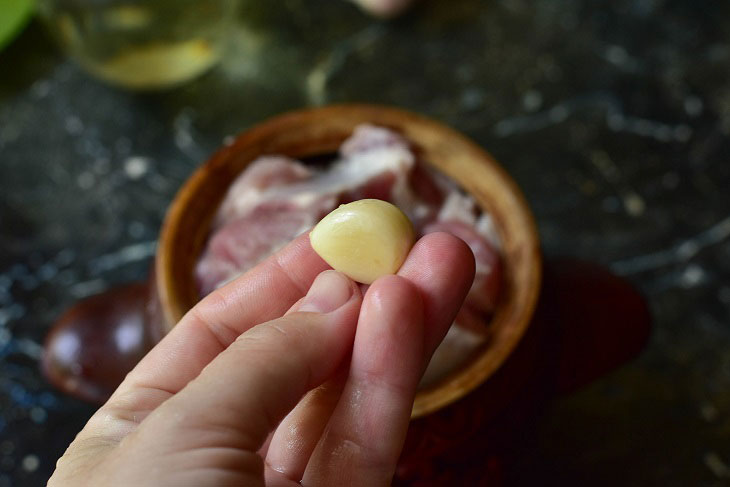 8. Place the roast pot in the oven for 60 minutes. Set the temperature to 190 degrees. By the way, after 30 minutes you can get the pot out of the oven, mix all the vegetables well. Then put the dish back in the oven and bake it further.
Here is such an appetizing homemade roast in Ukrainian!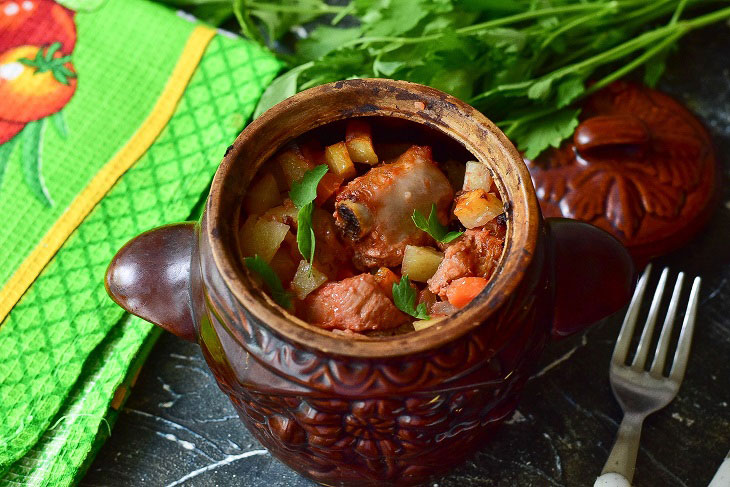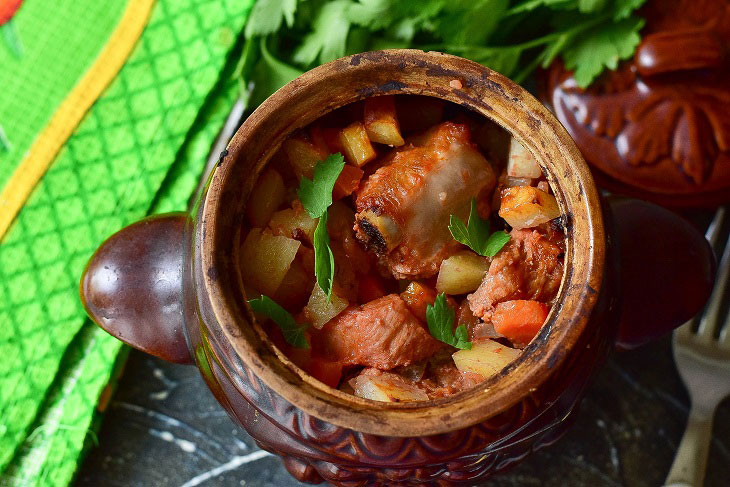 Bon appetit!