Pork stew in Polish is very soft, juicy and tasty. To prepare this dish, it is better to buy pork tenderloin, onions can be added or excluded from the list of ingredients.
Meat should be fried in vegetable oil, but you can also use pork lard or pre-fry the lard, and then start frying the meat. The meat should be stewed for 30-45 minutes, although the time largely depends on what part of the pork is used to cook the dish. For example, pork tenderloin will become soft after 30 minutes of stewing, but pork pulp will be stewed for at least 45 minutes.
Pork stew in Polish should be served with young boiled potatoes or some other side dish. In general, meat is combined with anything, it can even be safely served without anything if there is a desire for it.
Ingredients:
Pork tenderloin – 350-450 g.
Salt – to taste.
Ground black pepper – to taste.
Onion – 70-100 g.
Vegetable oil – for frying meat.
Water – approximately 100 ml.
Flour – 1.5 tbsp. l.
Greens – to decorate the finished dish.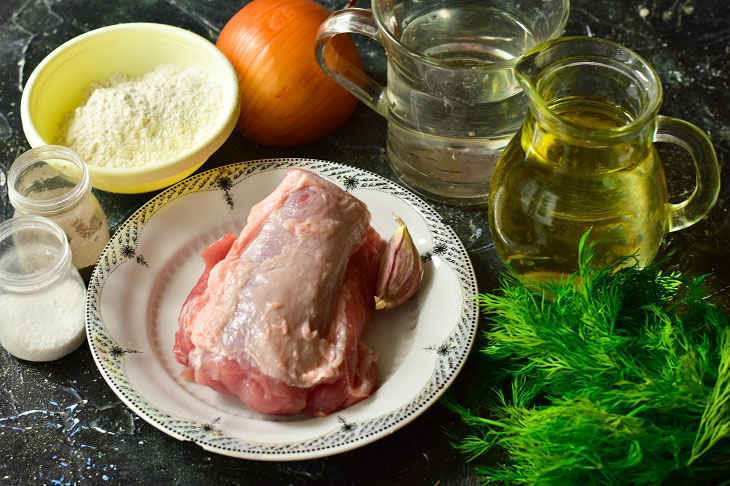 How to cook:
1. Wash the pork tenderloin very well, and then cut it into medium-sized pieces with a sharp knife.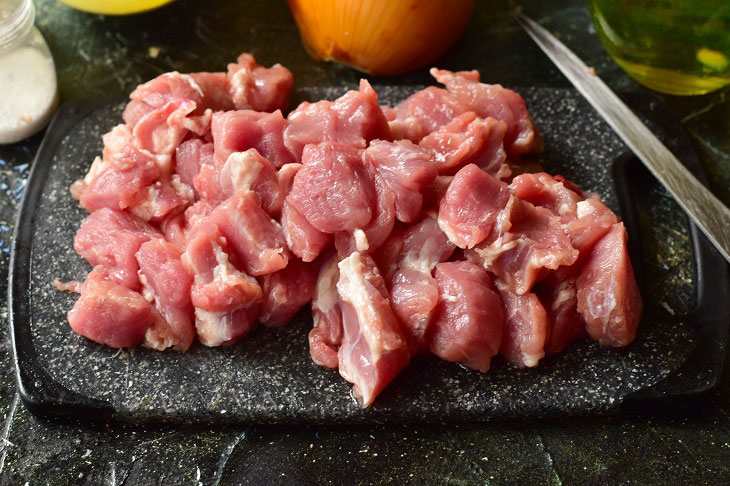 2. Peel the onion, rinse under running water, cut it into half rings or cubes.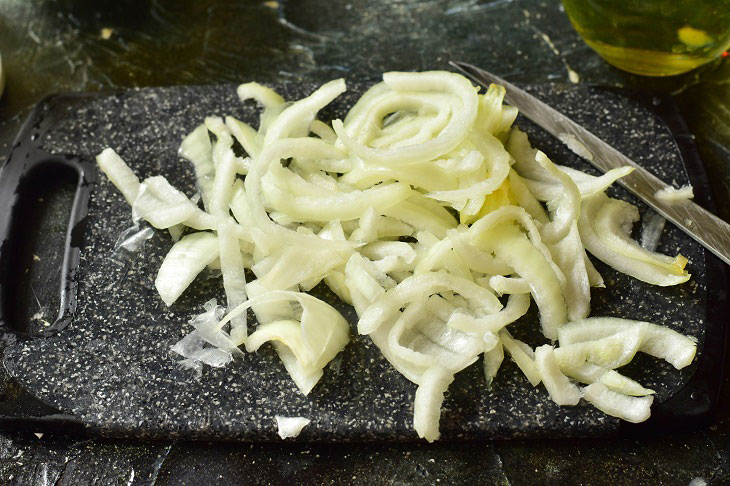 3. Heat the vegetable oil in a frying pan and lay out the pieces of chopped meat.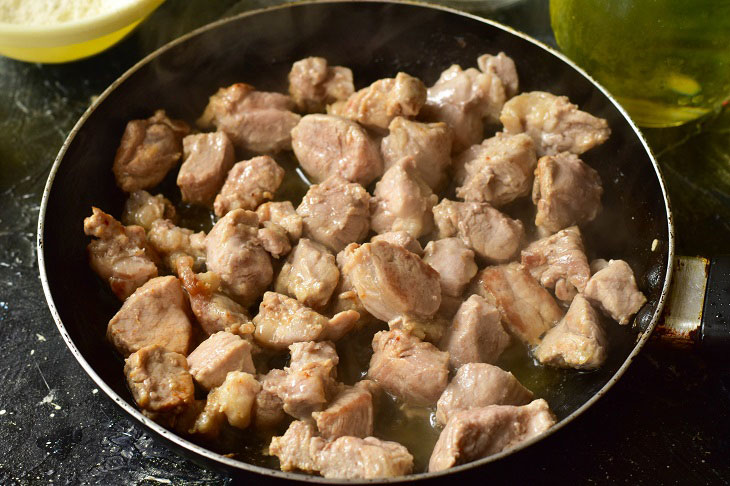 4. Fry the meat for literally 5-7 minutes, and then put the chopped onion to it.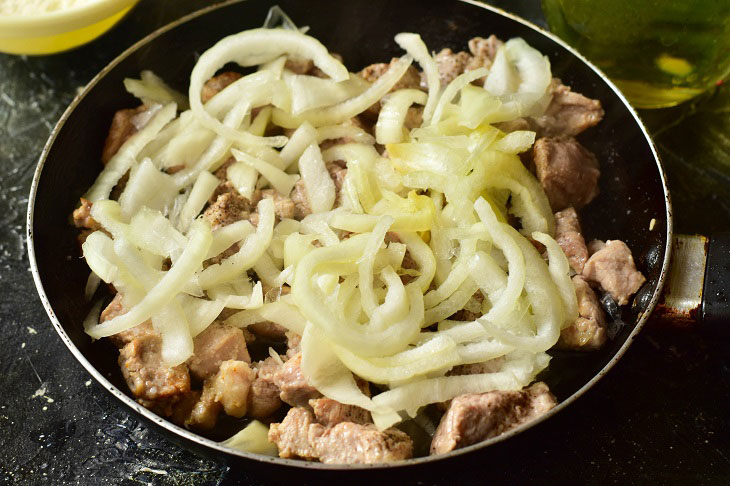 5. Fry the onion until soft along with the meat. In time, this procedure will take no more than 3 minutes.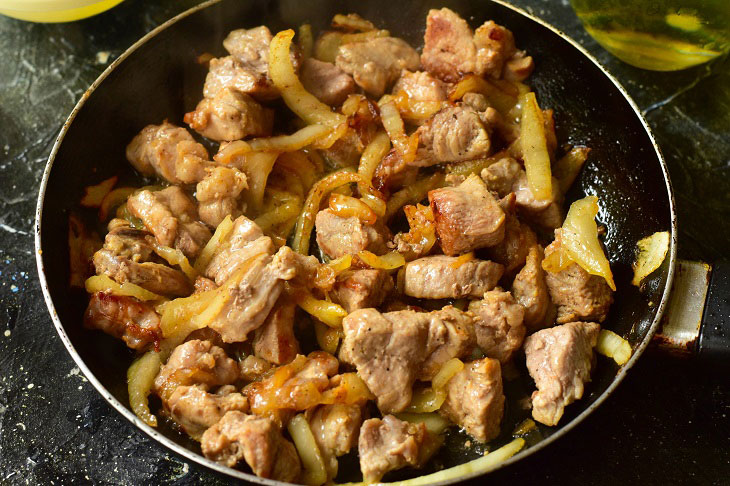 6. Pour water into the pan, add salt and ground black pepper to taste.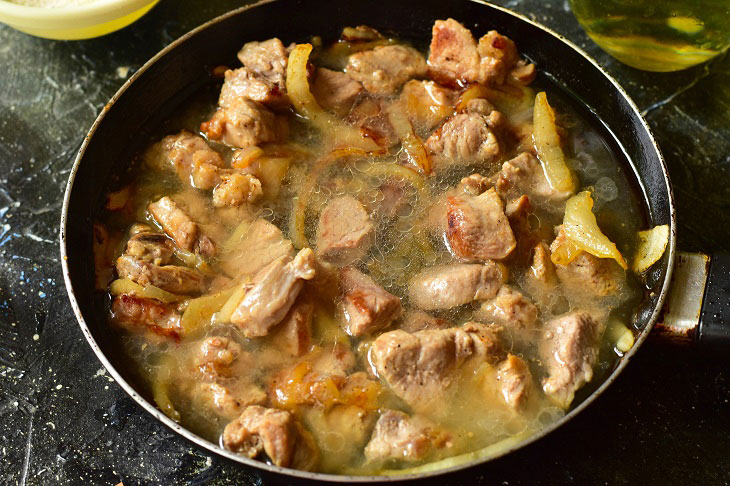 7. Then add flour and mix everything very well.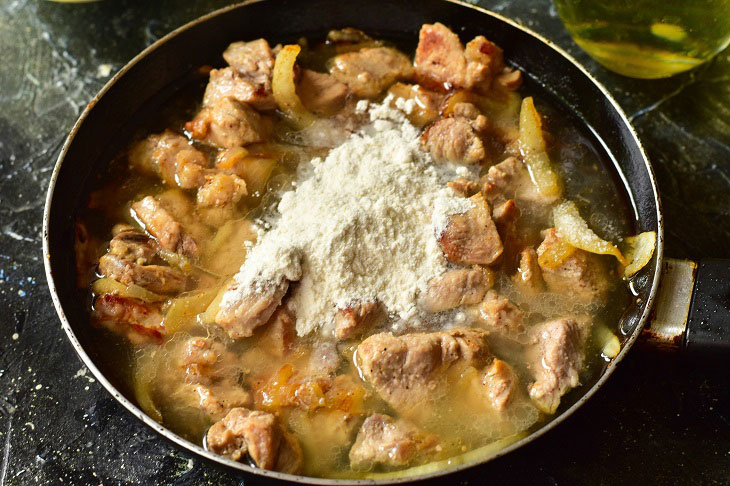 8. Put the pan on the stove, be sure to cover it with a lid. Simmer the meat for 30-45 minutes.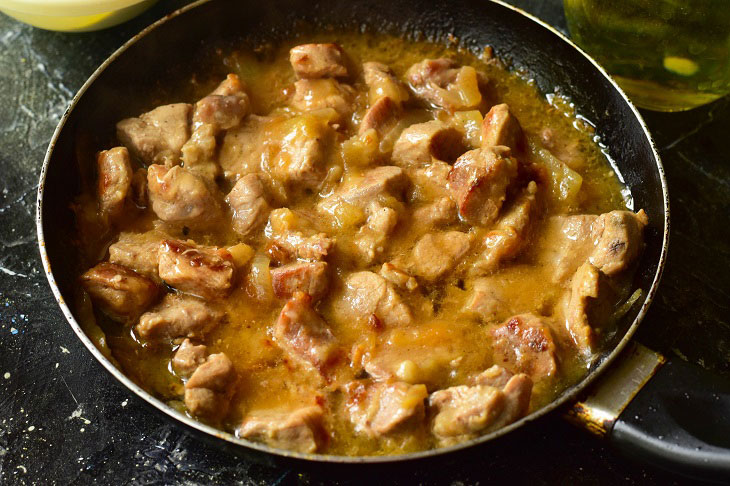 Serve pork stew in Polish style right in the pan to the table, or you can arrange the dish in portions on plates. Do not forget to put the washed and chopped greens on top. It can be dill, parsley or some other herb.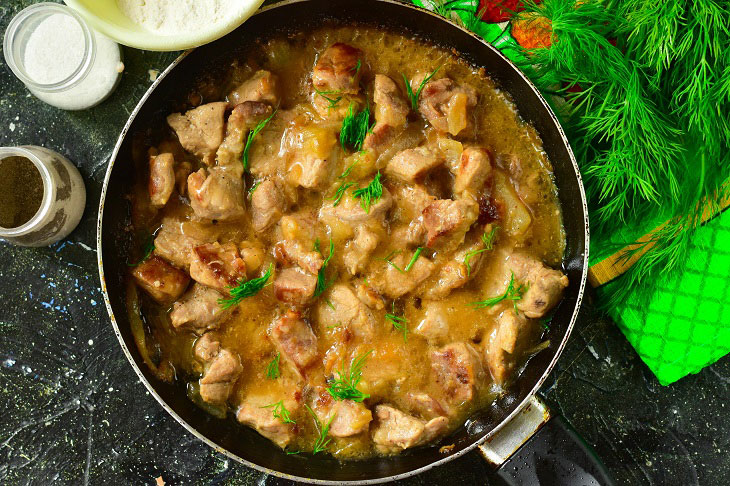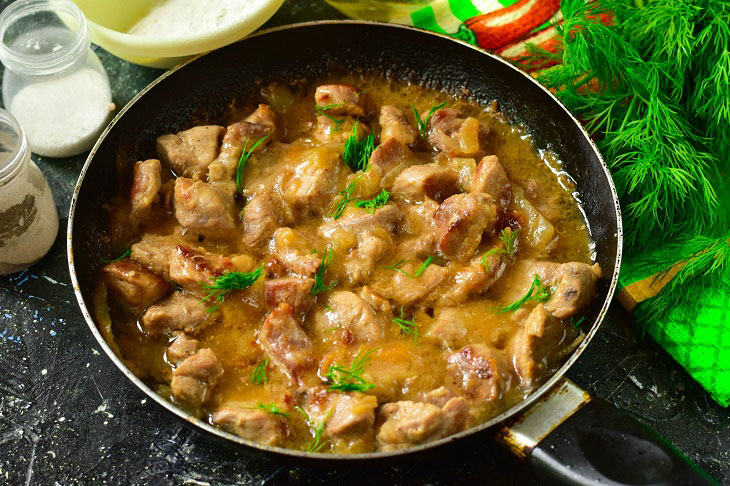 Enjoy your meal!