Unusual "Olivier" with sardines can be prepared on a weekday or for some holiday. It turns out this salad is very tender, satisfying and quite tasty. Since the main ingredient in it are sardines, their choice should be approached responsibly. It is better to take the trademark, the quality of which there is no need to doubt.
Pickles, which are also an integral part of the salad, should not be used in barrels, as they are too sour. Such vegetables will spoil the taste of the finished dish. Pickled cucumbers are suitable. As a dressing, it is better to use 67% mayonnaise, however, you can take a sauce with a lower percentage of fat content. If you wish, then instead of mayonnaise, you can season the salad with sour cream.
Ingredients:
Boiled potatoes – 1 pc.
Pickled cucumbers – 2-3 pcs.
Eggs – 2 pcs.
Sardines – 1 bank.
Mayonnaise – 1-2 tbsp. l.
Salt – 1 pinch.
Ground black pepper – 1 pinch.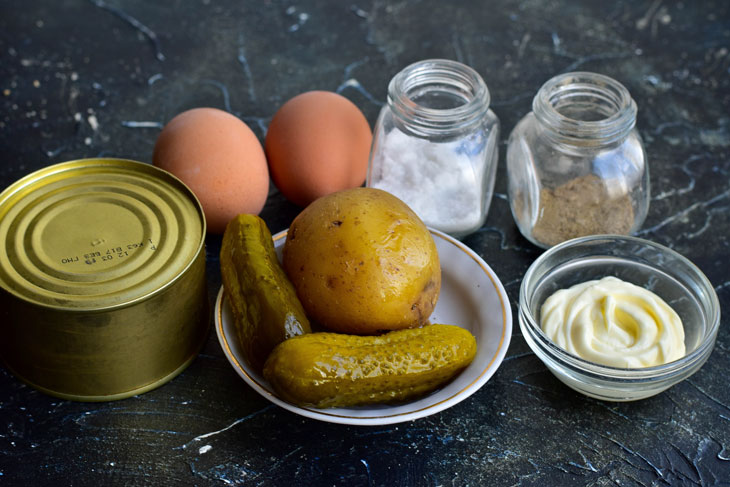 Cooking:
1. Peel the boiled potatoes, cut them into cubes or grate them. If your potatoes are not boiled in advance, then put them in a saucepan, pour in water, add 0.5 teaspoon of salt. Boil the vegetable for at least 20 minutes, but note the time when the water boils completely.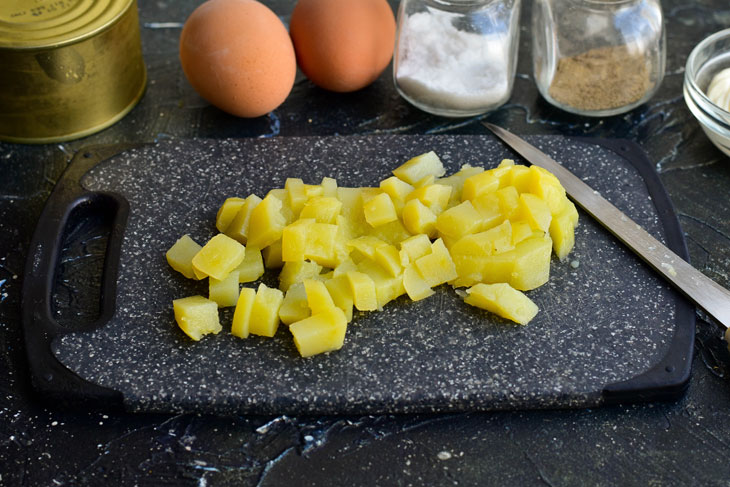 2. Cut off the edges of the pickled cucumbers a little, cut the rest into cubes.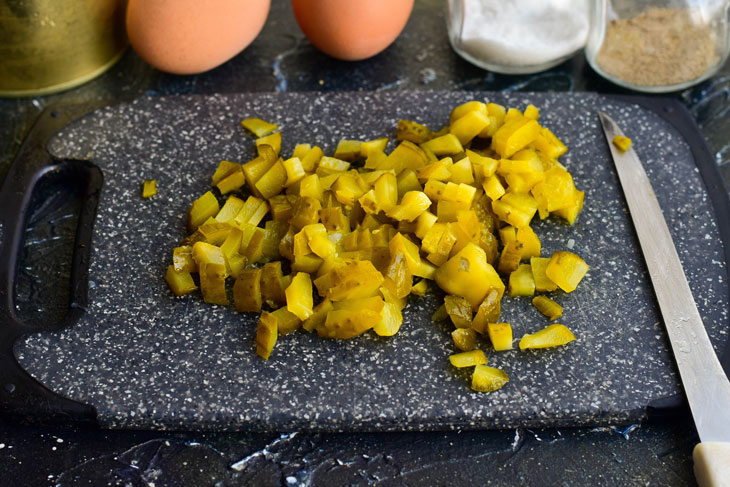 3. Peel the boiled chicken eggs, cut in the same way as the previous ingredients.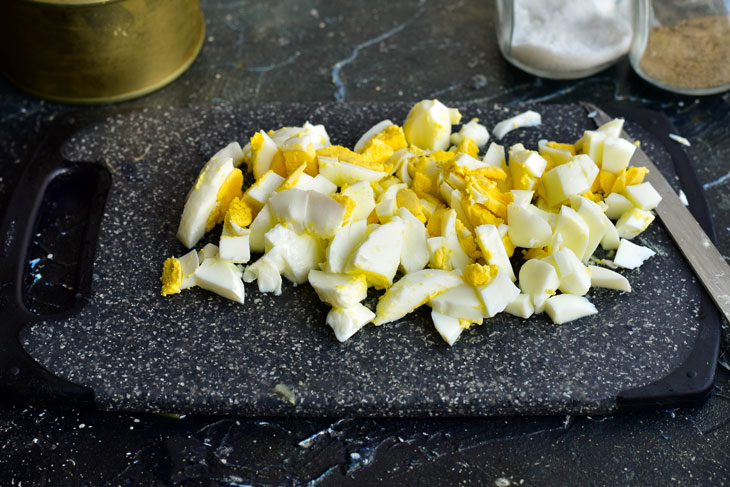 4. Place all prepared foods in a large bowl. Open a jar of canned food with a special tool. Using a fork, transfer the fish to the bowl with the chopped food.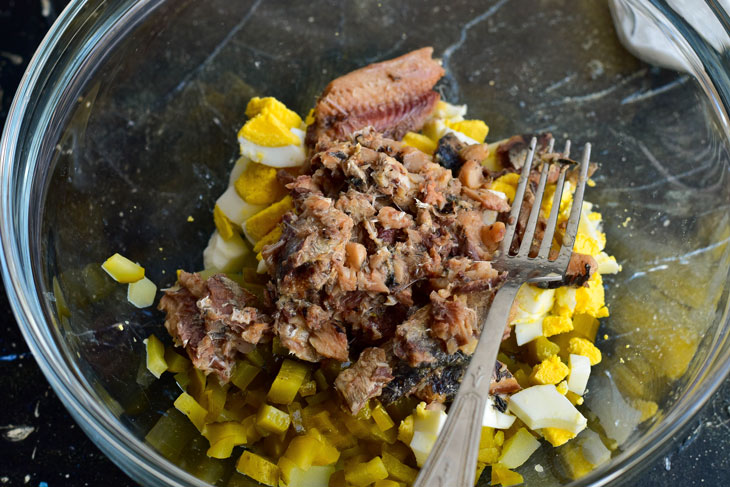 5. Then add salt, pepper, mayonnaise.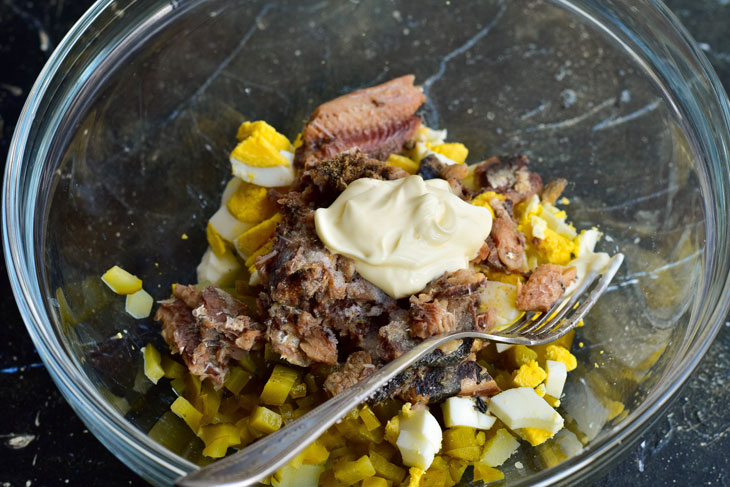 6. Mix everything very well.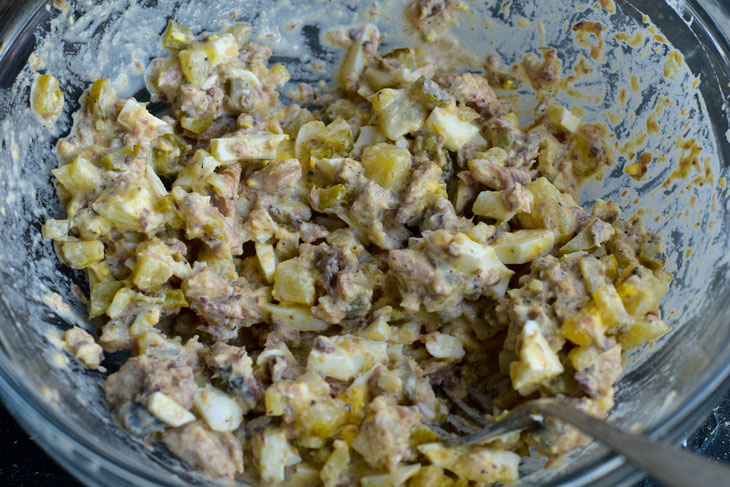 7. Send the dish to the refrigerator for at least 30 minutes. Then put it in a beautiful salad bowl and serve.
This salad goes well with any side dishes.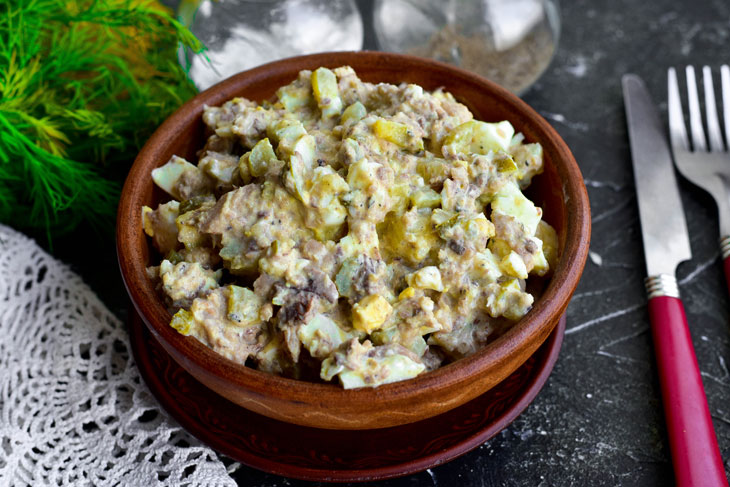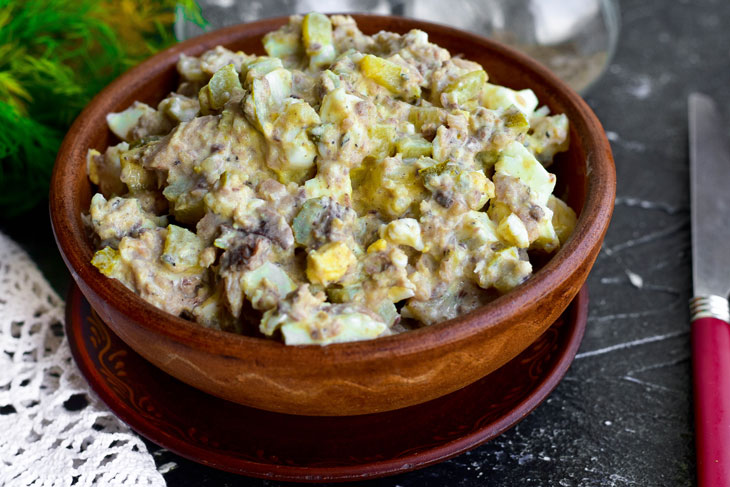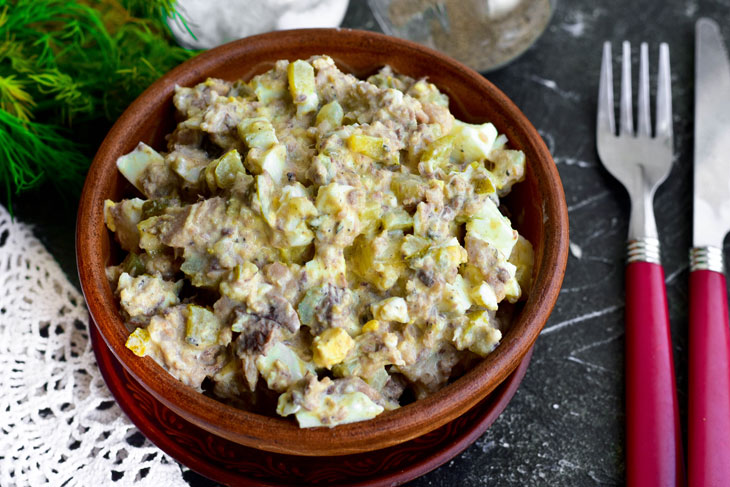 Enjoy your meal!