It honestly lives up to its name! Delicate taste and freshness – that's what determines the taste of this dish.
In the recipe, we will mix mayonnaise with sour cream, which will make the salad not as "heavy" as if only mayonnaise was used. The combination of ingredients is great! Hearty chicken fillet and ham, sweetness of prunes and freshness of cucumber. We are sure that this salad will become one of your and your guests' favorites!
Ingredients:
Chicken breast fillet – 300 g.
Egg – 3 pcs.
Fresh cucumber – 1 pc.
Pitted prunes – 70 g.
Canned corn – 2 tbsp. l.
Ham – 150 g.
Hard cheese – 50 g.
Mayonnaise – 100 g.
Sour cream – 100 g.
Salt, ground pepper – to taste.
How to cook:
1. First of all, we will prepare the sauce with which we will coat the layers of lettuce. To do this, mix mayonnaise and sour cream. The fat content of sour cream can be any, to your taste.
If desired, add a little lemon juice to the sauce.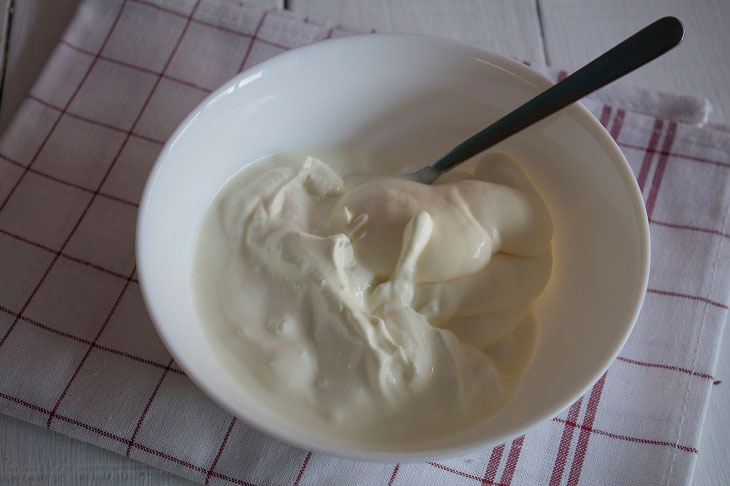 2. Boil the chicken breast fillets in water with the addition of salt. Cool the cooked meat.
Cut the fillet into small pieces.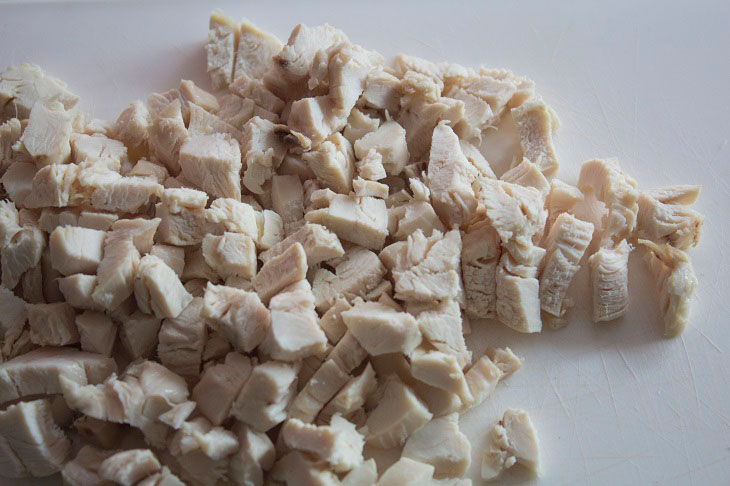 3. We put it in a transparent salad bowl. Salt and pepper to taste.
Freshly ground pepper "sounds" very well in salads. Use it, if possible.
4. Lubricate the laid out layer with sauce.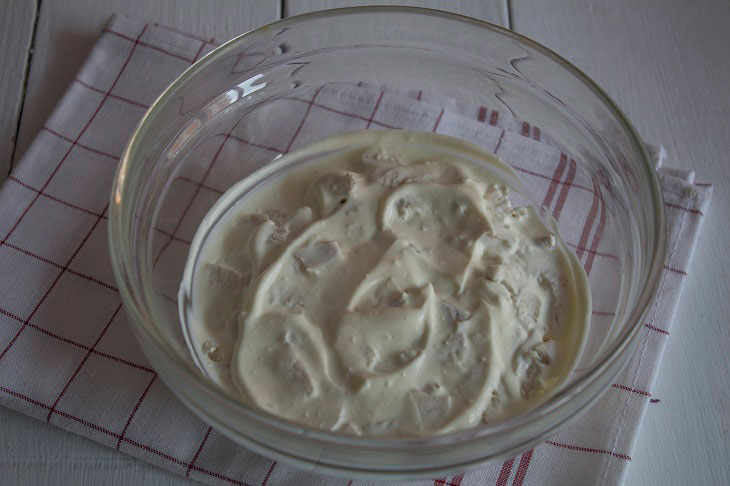 5. The next layer is the eggs. Cook them first, cool completely and cut into cubes.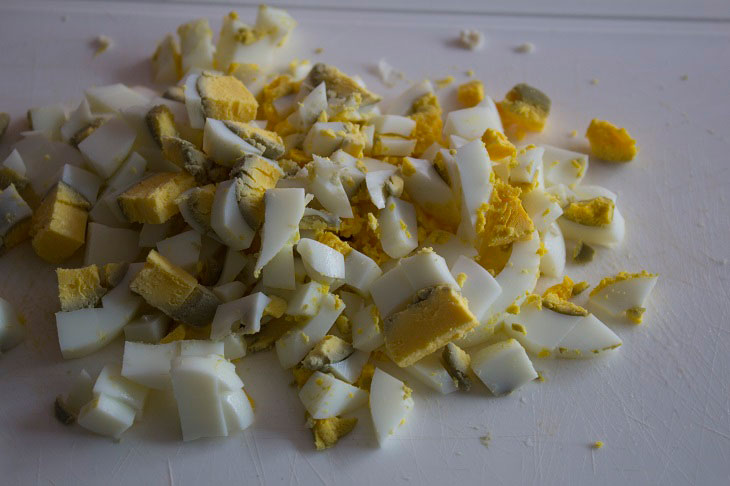 6. Put in a salad bowl and coat with sauce.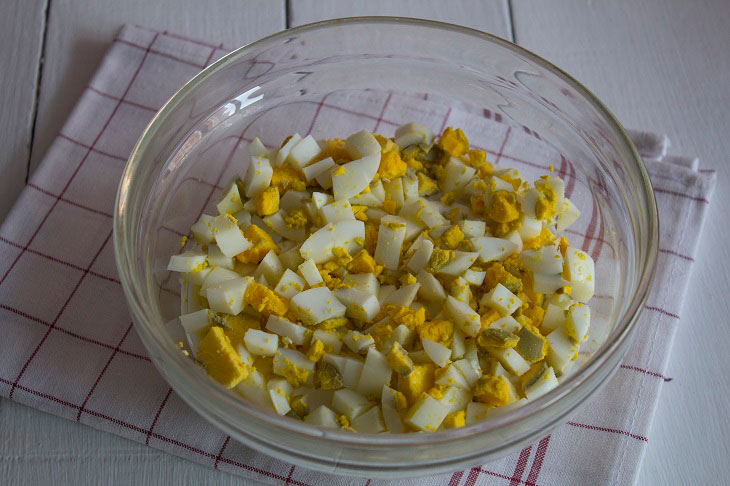 7. Prepare prunes. Fill it with hot water for 7-10 minutes. Rinse thoroughly.
If you have prunes with bones, be sure to remove them.
Dry the washed prunes on a paper towel and cut into thin strips.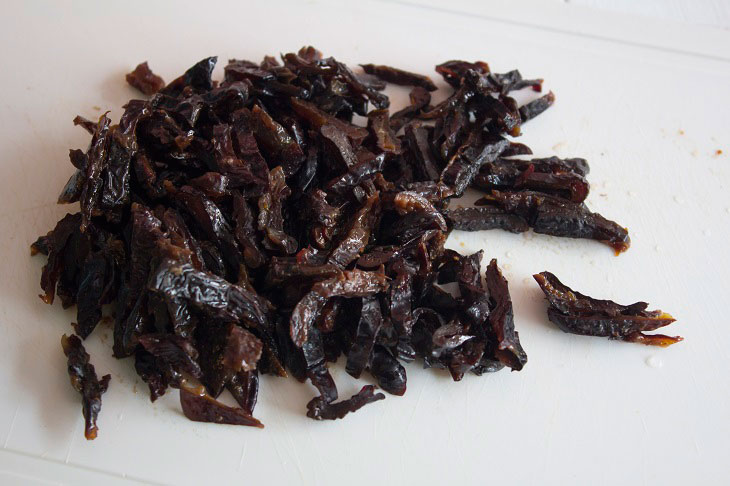 8. We spread the chopped prunes with a layer and coat with sauce.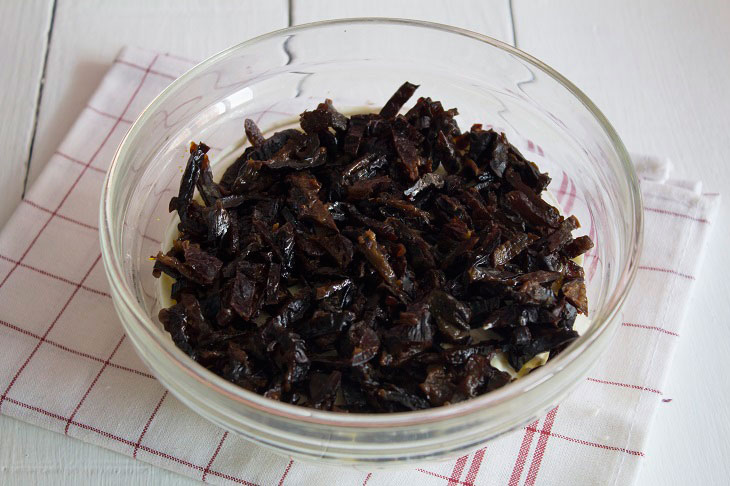 9. Next, a layer of canned corn. The corn itself is juicy, moist, so you don't need to lubricate it with sauce.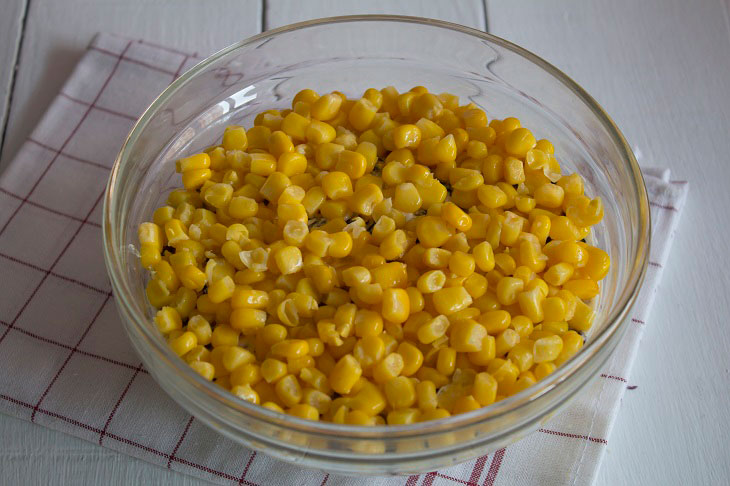 10. Cut the ham into small sticks.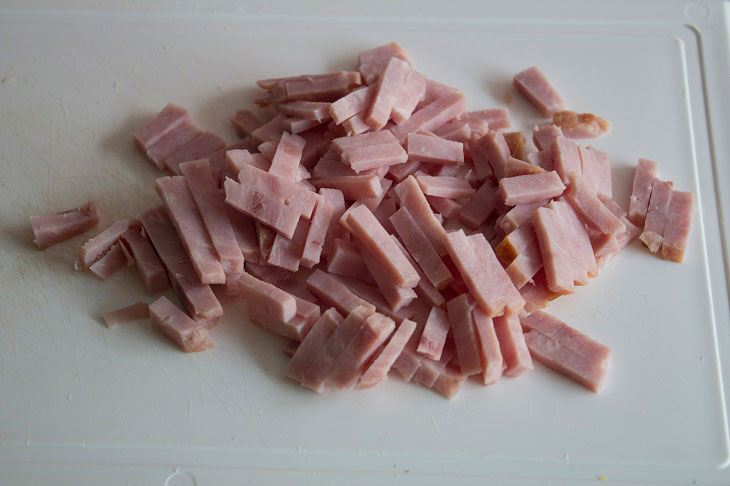 11. Put in a salad bowl. Coat with sauce.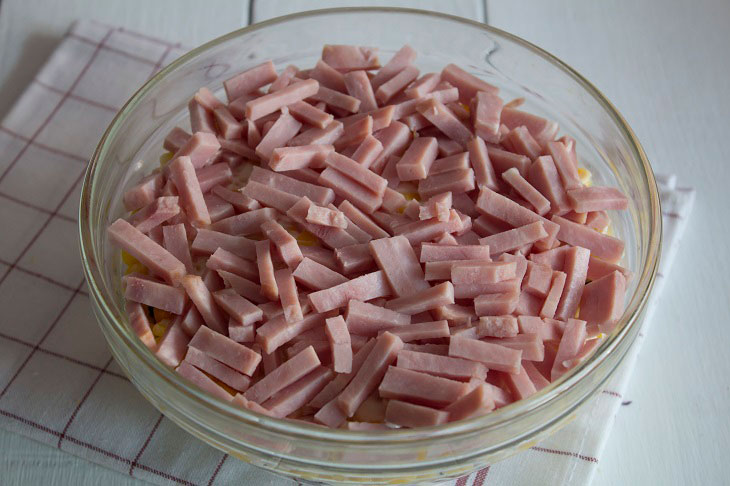 12. Lay out the next layer of lettuce. We press the cheese on a fine grater and evenly distribute it on a layer of ham. Since the cheese is dry, it is necessary to generously coat it with our sauce.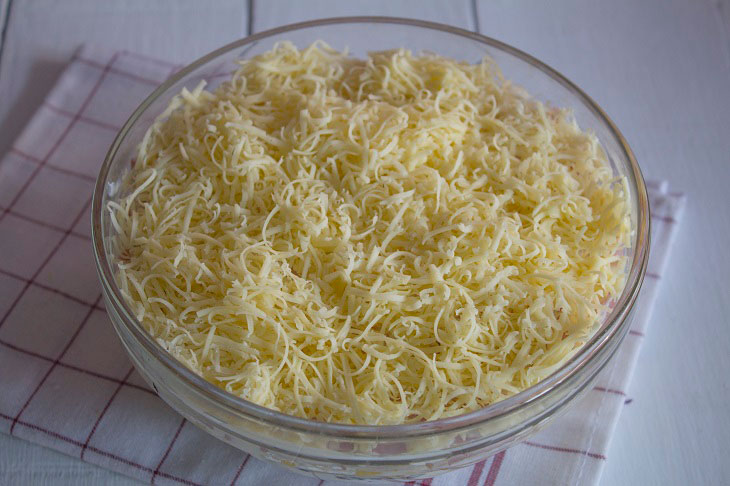 13. Grind the cucumber into small cubes or straws. This is the final layer of Tenderness salad.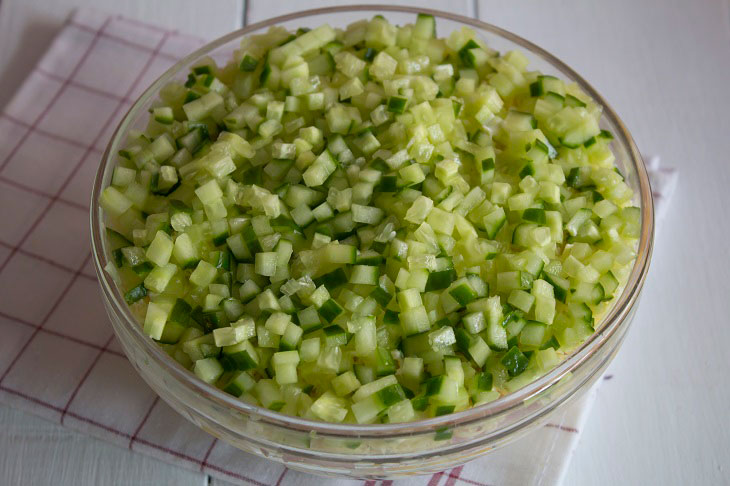 14. For best taste, leave the salad in the refrigerator for a couple of hours.
Shortly before serving the salad on the table, decorate it with herbs and corn grains.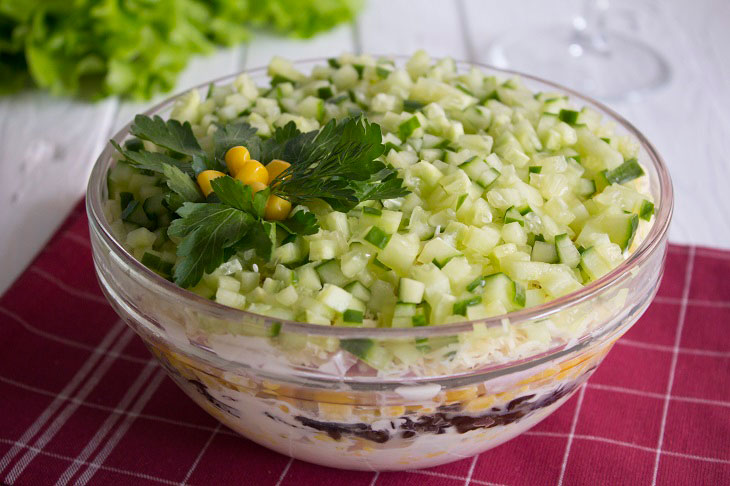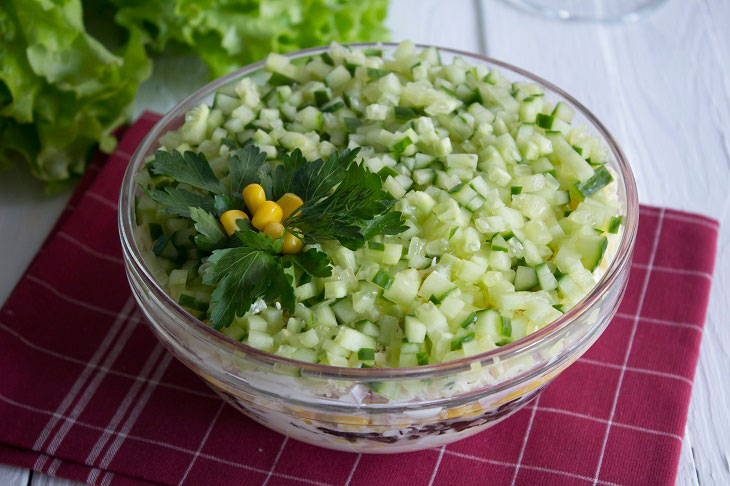 Bon appetit!