The original version of an everyday or festive dish is sprat spread salad. Many people will like this version of the salad, as the use can be different. Without a doubt, the salad is perfect just for the table, for example, with baked potatoes, you can also serve it at the banquet table, for example, in portioned small glasses. Another option for using the recipe is to spread it on a slice of bread; hardly anyone will refuse such a sandwich.
Salad ingredients to choose the most delicious and high quality. All components of the salad are perfectly combined with each other to taste, giving an amazing result. For dressing, use mayonnaise, a better option is homemade mayonnaise.
Ingredients:
Sprats in oil – 150 g.
Onion – 1 pc.
Canned corn – 100 g.
Pickled cucumbers – 4-5 pcs.
Chicken eggs – 2 pcs.
Mayonnaise – 1 tbsp. l.
Salt, pepper – to taste.
Vinegar 9% – 50 ml.
Water – 50 ml.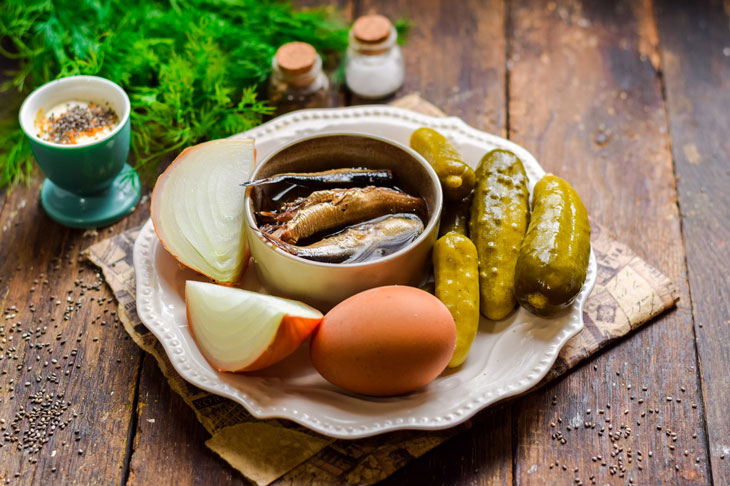 Cooking:
1. Peel onions, rinse and dry. Cut the onion into small cubes, transfer the sliced ​​\u200b\u200bto a deep container. Sprinkle salt and pepper to the onion, if desired, you can add sugar.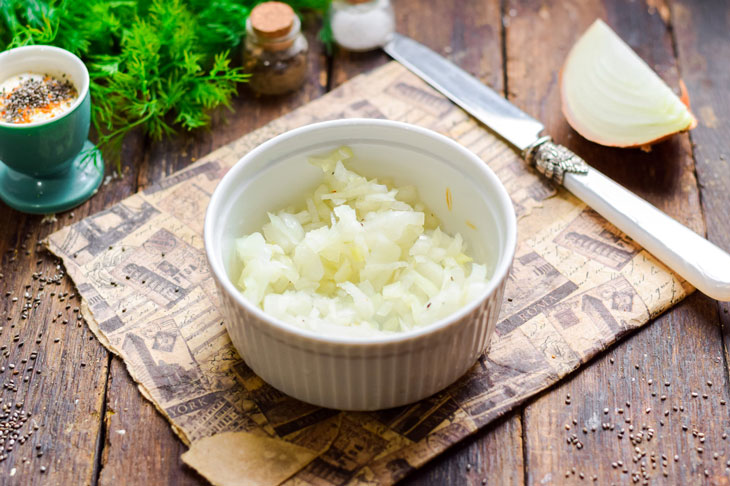 2. Pour water and 9% table vinegar into a bowl with onions – in equal proportions, 50 ml each. Leave the onion to marinate for 10 minutes.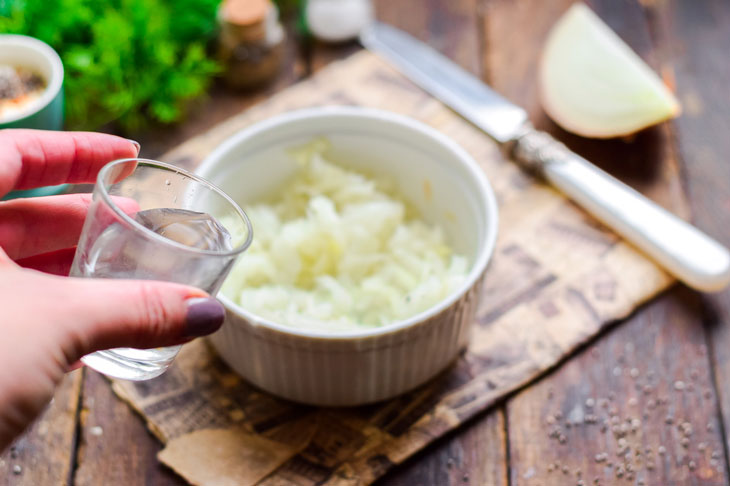 3. Transfer the sprats to any plate, use a fork to knead the sprats to a single mass.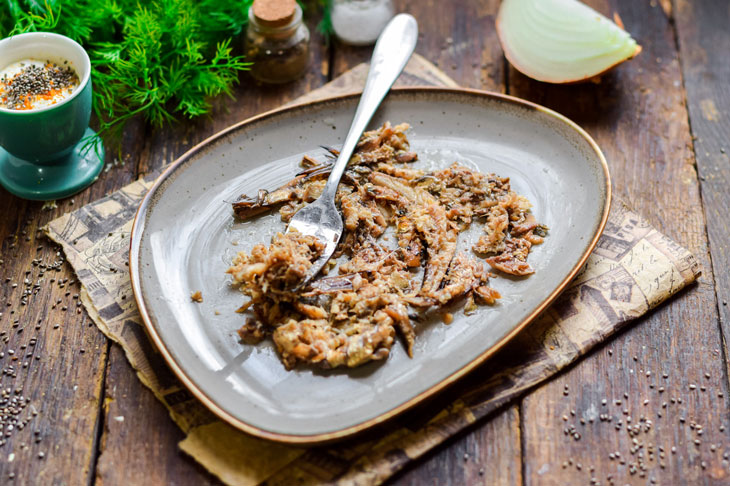 4. Boil chicken eggs in salted water – 8-10 minutes. After the egg must be cooled, cleaned. Cut eggs into small cubes.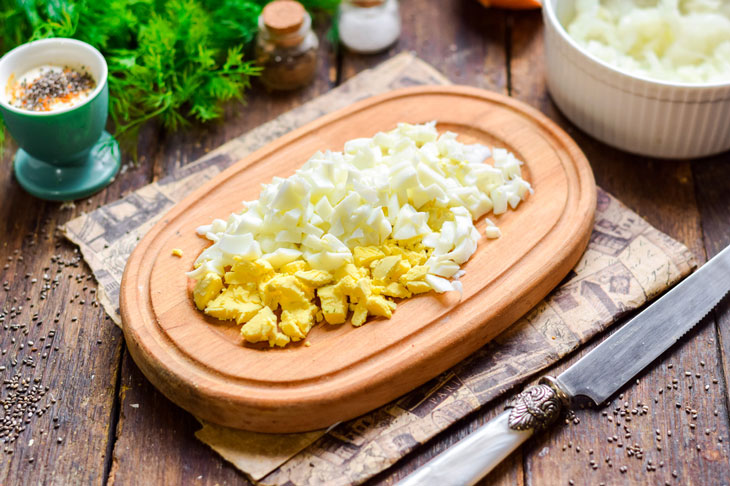 5. Pickled cucumbers choose the most delicious, crispy. Cut the cucumbers into small cubes, remove the tails from the cucumbers.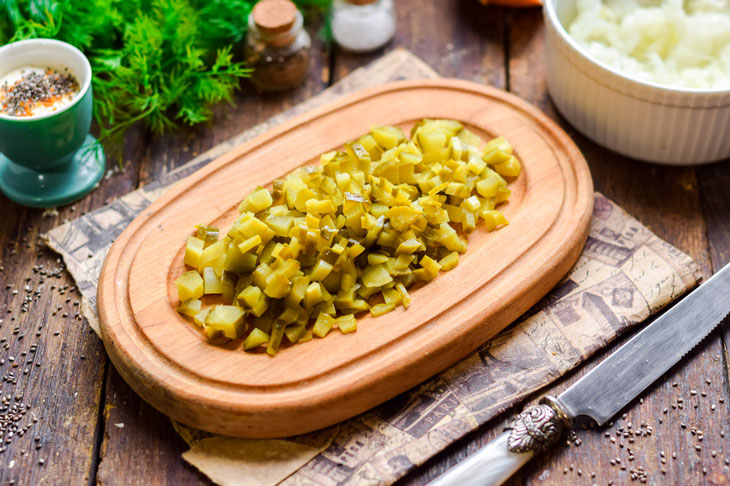 6. Transfer sprats, eggs and cucumbers to a deep bowl. Drain the liquid from the pickled onion, add the onion to the rest of the ingredients.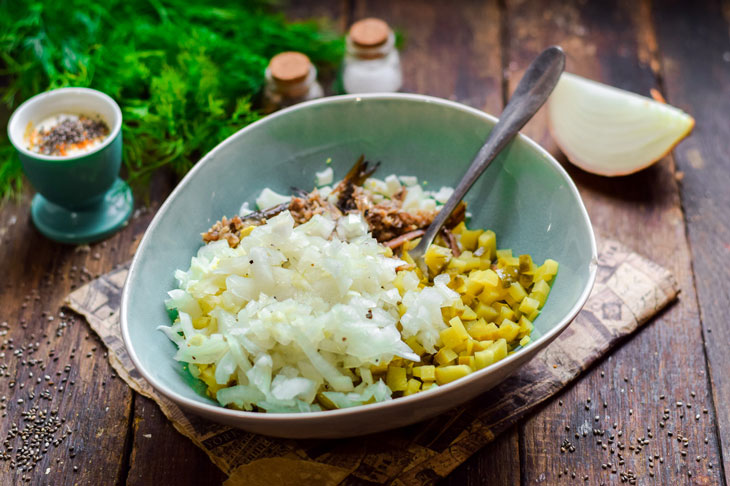 7. Add mayonnaise, salt and a little ground pepper to the bowl.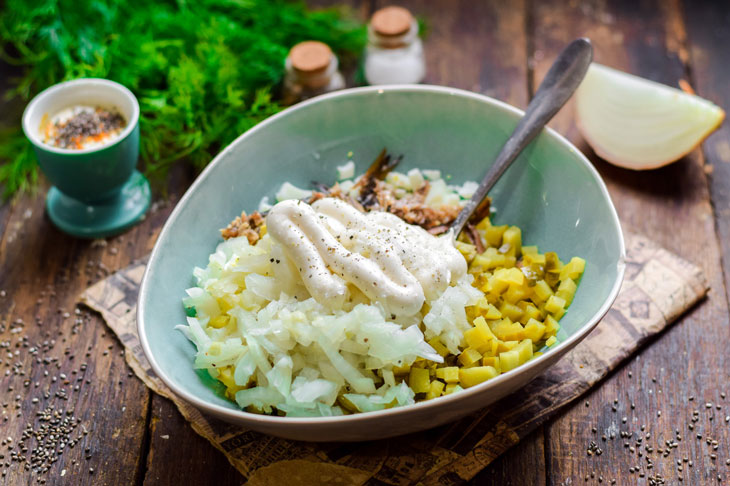 8. Do not forget to add canned sweet corn to all components.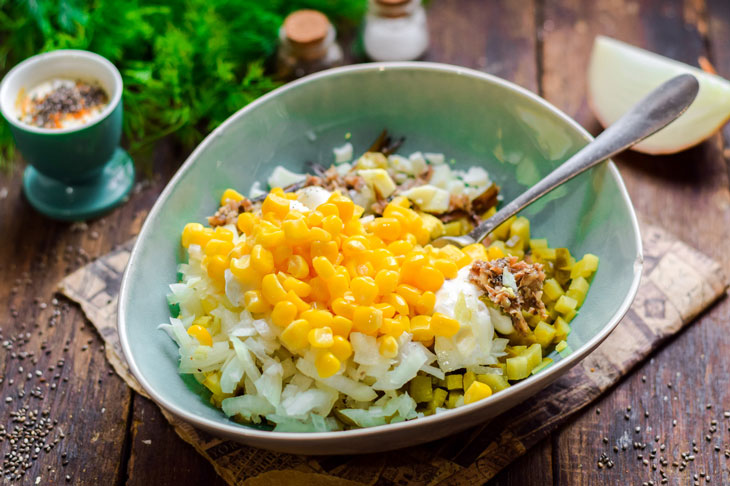 9. Mix all the ingredients, take a sample, adjust the taste and serve the sprat salad spread to the table.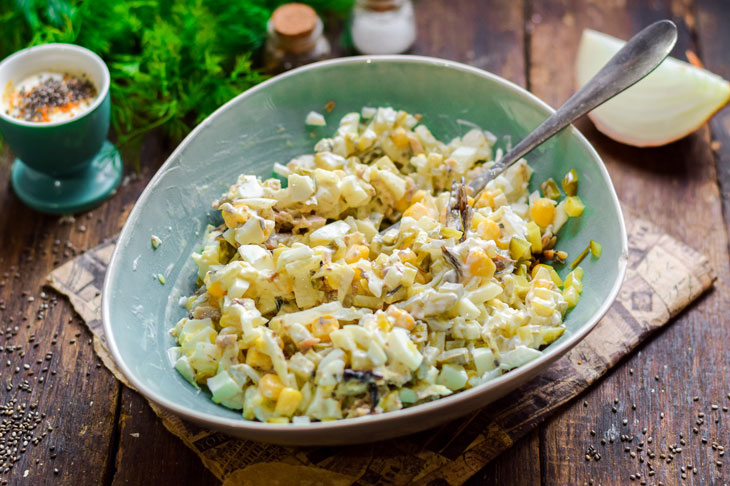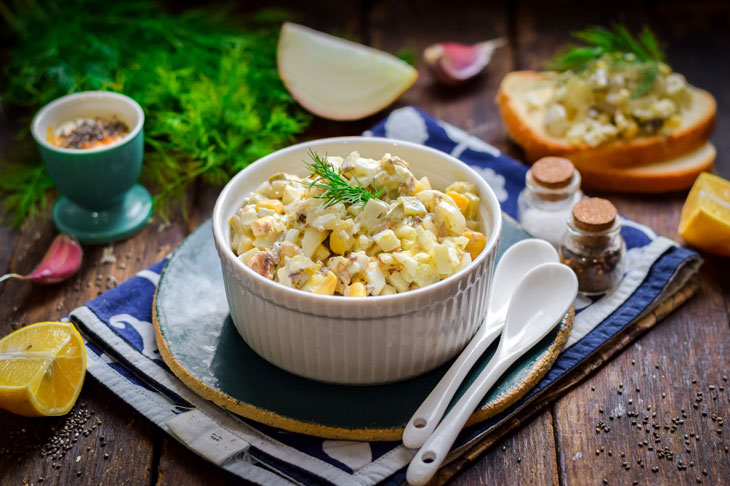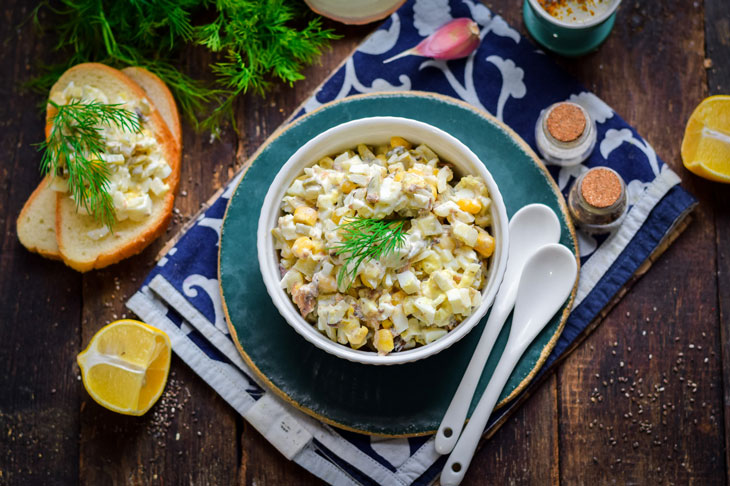 Enjoy your meal!