The season for fresh vegetables is in full swing. Why not take advantage of this situation. Prepare delicious pancakes from zucchini and eggplant, which are perfect not only for breakfast, but also as an addition to lunch or dinner. They are prepared very simply from affordable and inexpensive products. The taste is reminiscent of potato pancakes. Good not only warm, but also cold.
Ingredients:
Zucchini – 1 pc. (200-250 g).
Eggplant – 250-300 g.
Onion – 150 g.
Wheat flour – 8-10 tbsp. l.
Salt – to taste.
Parsley – 0.5 bunch.
Vegetable oil – for frying.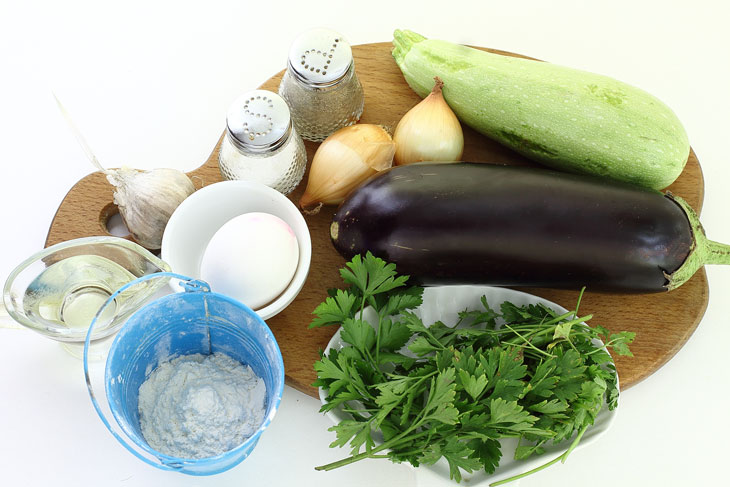 How to cook:
1. Rinse the zucchini and pat dry with a paper towel. Grind on a coarse grater. When using mature vegetables, remove the tough skins and internal seeds. Move to a deep bowl.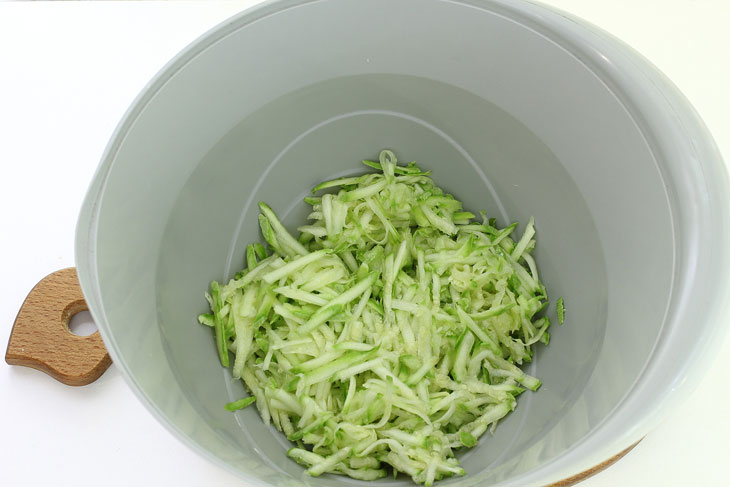 2. Wash the eggplant. Trim the stems and peel off the skin. Grate on a coarse grater. Add eggplant to zucchini.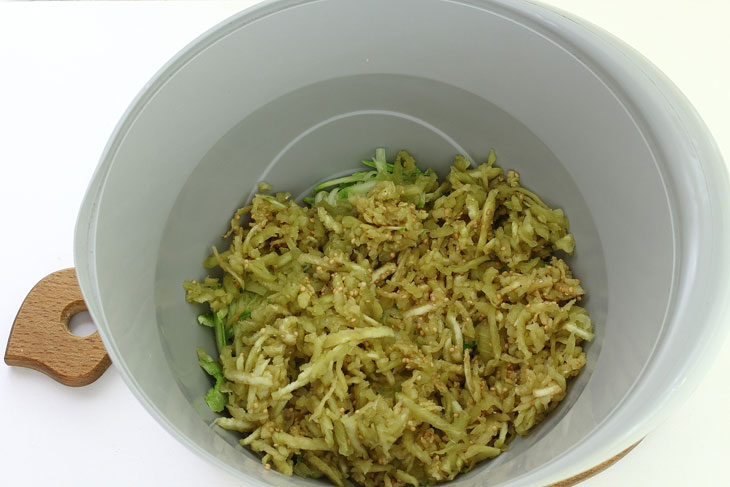 3. Peel and wash the onion and garlic. Grind vegetables in a blender or in a meat grinder to a mushy consistency. Add to grated vegetables.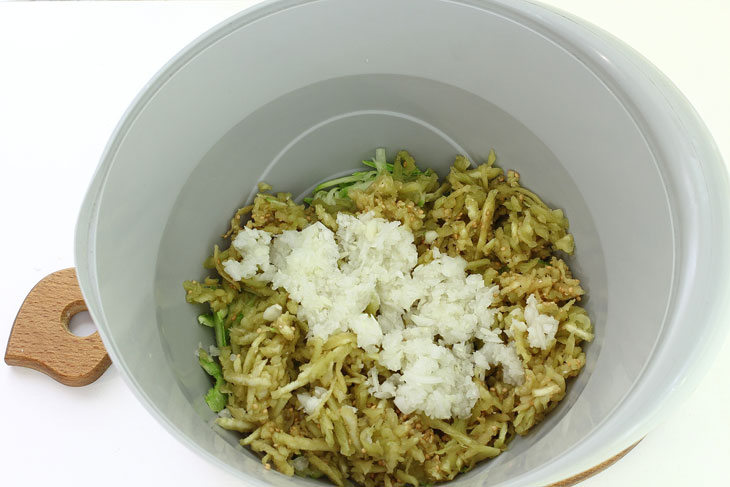 4. Beat in a large egg and mix well.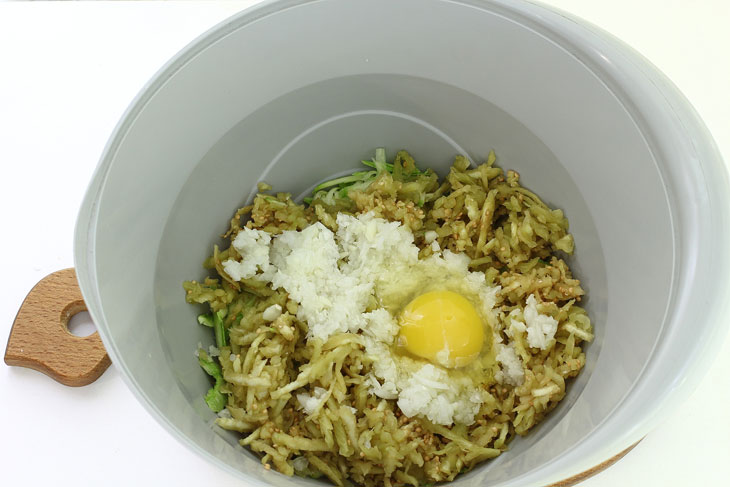 5. Pour in the sifted flour. Season to taste with ground pepper and salt. Stir.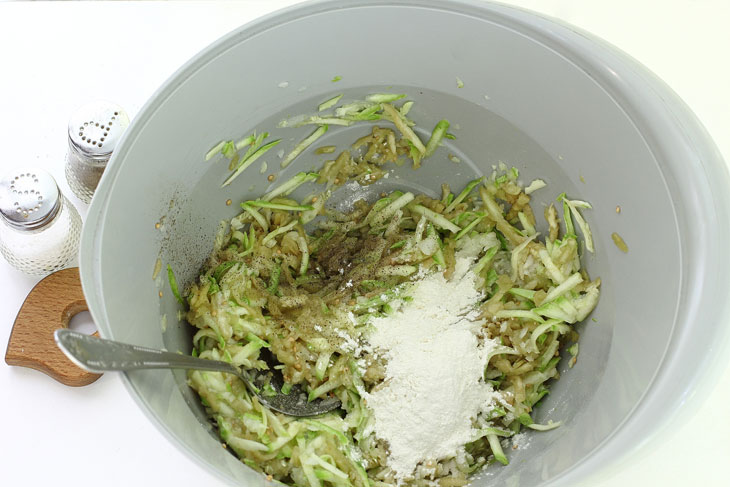 6. Wash and dry the greens. It can be parsley, as in this recipe, dill, cilantro, basil, celery. Remove thick stems. Finely chop the leaves. Add to dough and mix. Leave on for 15-20 minutes.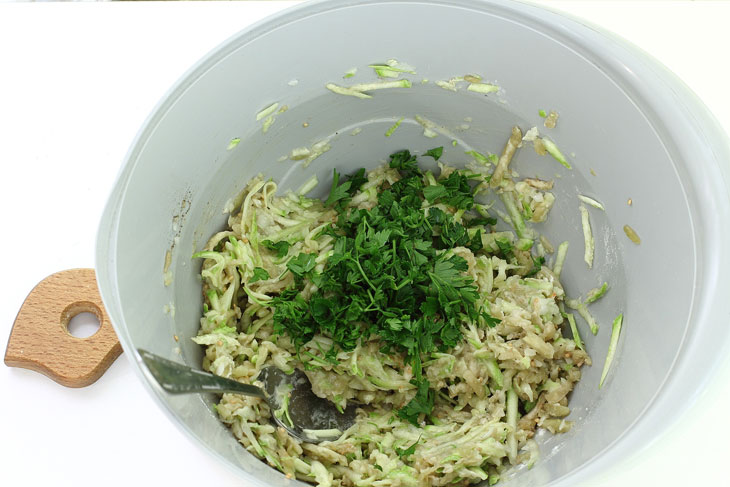 7. Heat oil in a frying pan. Spoon out small pieces. Give them a round or oval shape. Fry over moderate heat until golden brown on one and the other side.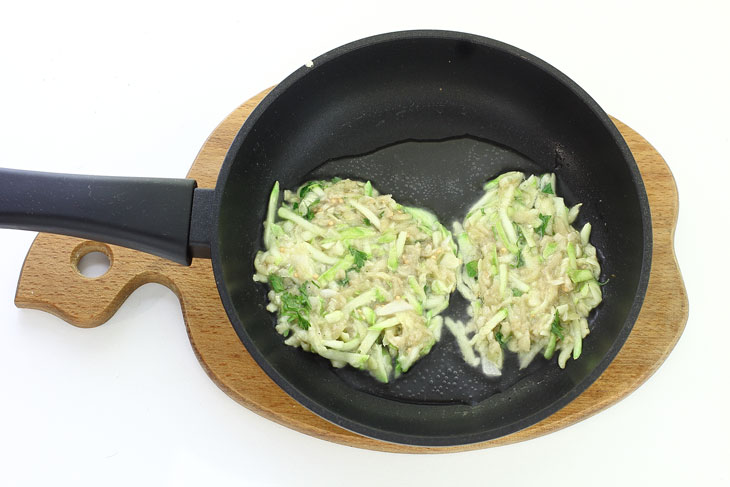 8. Prepare a flat plate with paper towels in advance. Lay the pancakes out immediately after frying to remove excess fat.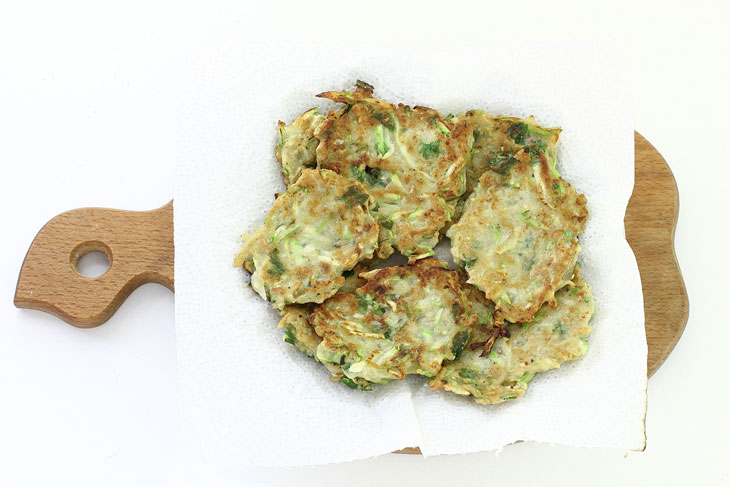 Pancakes from zucchini and eggplant are ready. Serve with sour cream or sweet and sour sauce.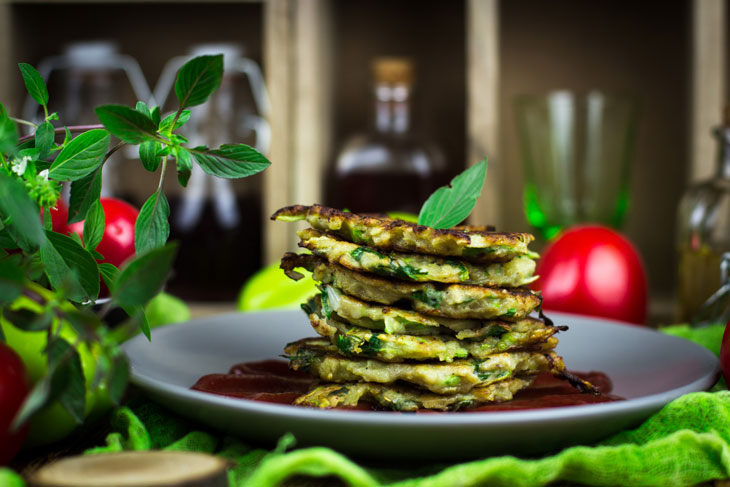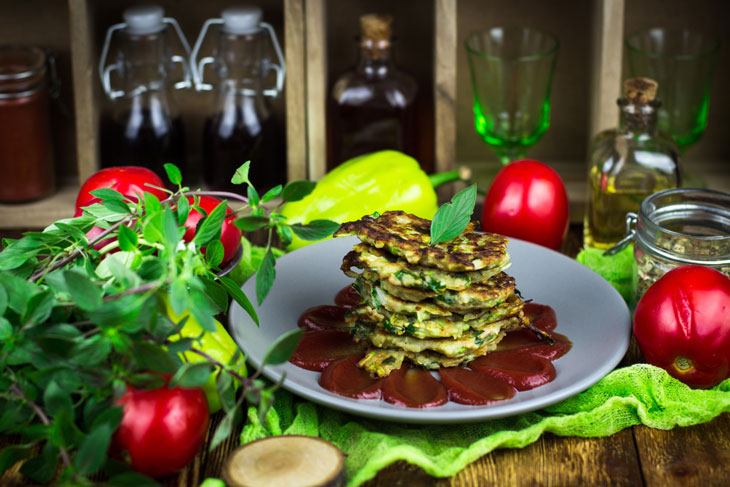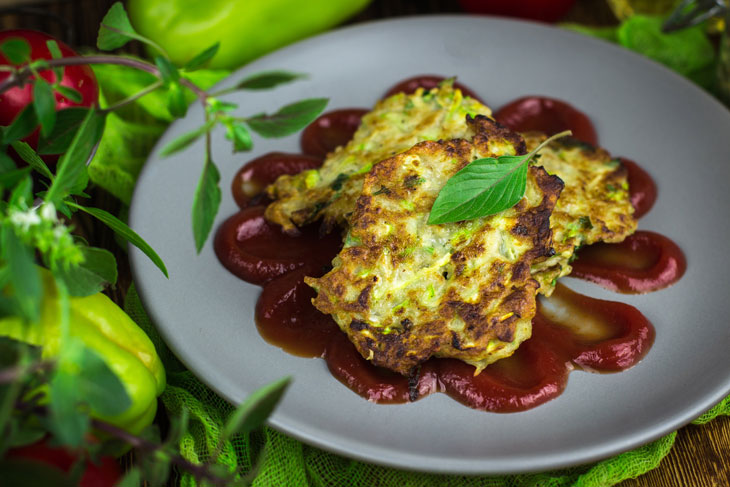 Enjoy your meal!