Vegetable caviar for the winter can consist of a variety of products. If the decision to make such a preparation came spontaneously, you can use almost all the vegetables that are available. These can be zucchini, eggplant, tomatoes, sweet and bitter peppers, onions and cabbage. Sometimes mushrooms, garlic, fresh herbs are added to such caviar.
Preparing such an appetizer is quite simple, you can use a saucepan and a stove, you can use a slow cooker, or you can use an oven.
Ingredients:
Eggplant (large) – 1 pc.
Zucchini – 1 pc.
Sweet pepper – 1 pc.
Tomato – 3-4 pcs.
Fresh herbs – 5-6 branches.
Vegetable oil – 30 ml.
Table 9% vinegar – 20 ml.
Salt – 1 tsp
Sugar – 1/2 tsp
Black ground pepper – 1/3 tsp.
How to cook:
1. Put all the vegetables in a bowl, send under running water and wash. Then cut off the eggplant stems and cut them into cubes.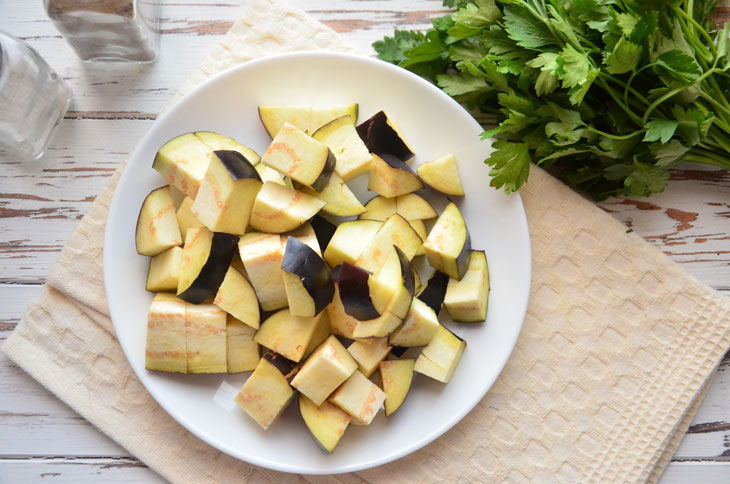 2. After removing the stalk from the zucchini, chop it into cubes, send it to the pan.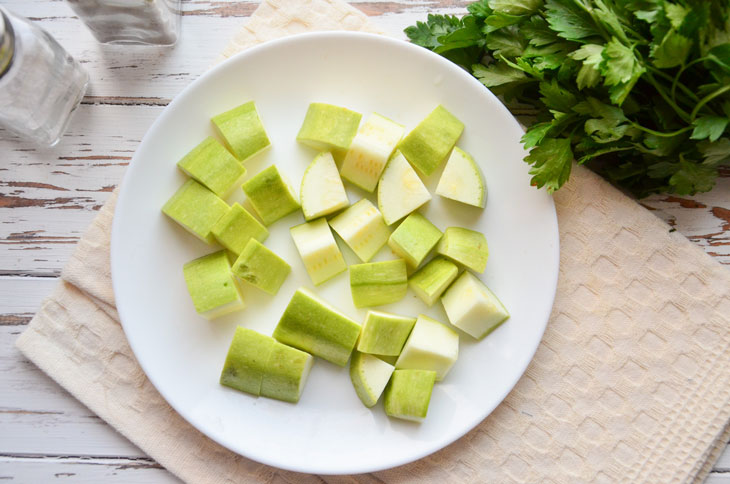 3. Cut the sweet pepper into halves, peel the inside, remove the stalk. After cutting the vegetable arbitrarily, send it to the pan.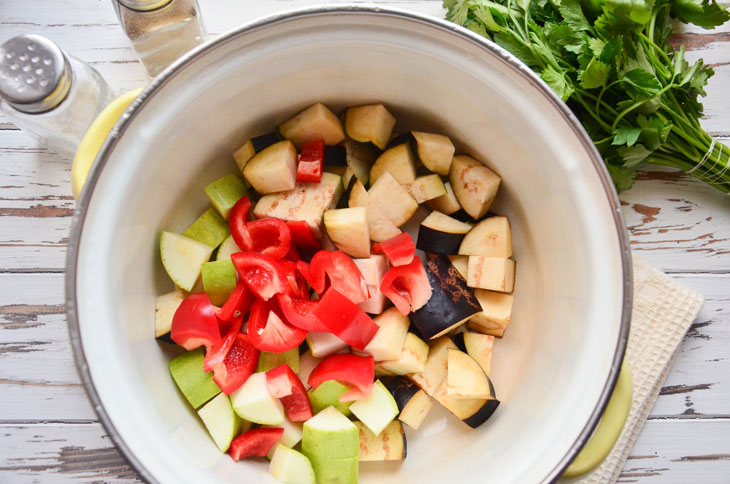 4. Grind the tomato in a blender together with parsley leaves, then pour into a saucepan and mix thoroughly with a spatula.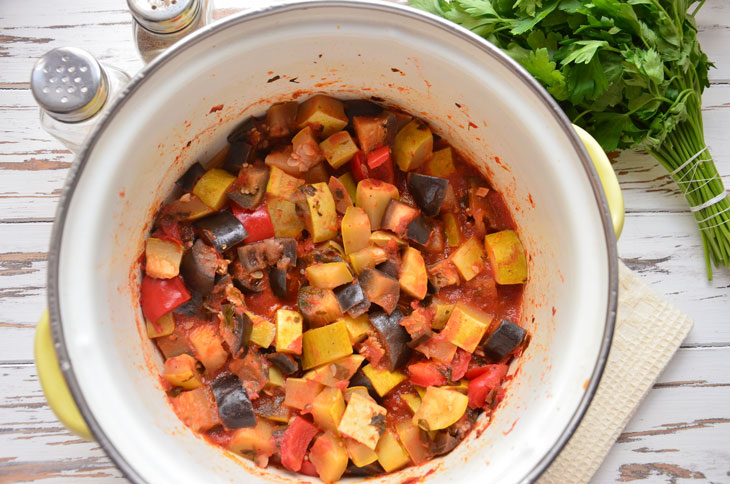 5. Simmer the vegetables over low heat for 20 minutes, stirring and making sure they don't start to burn. You can pour 50-70 ml of water into the pan.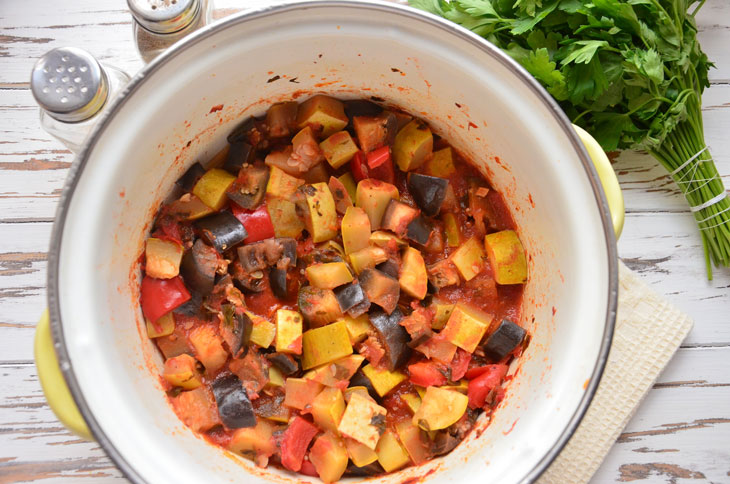 6. Soft vegetables need to be pureed – it is best to use an immersion blender. Also suitable for a food processor.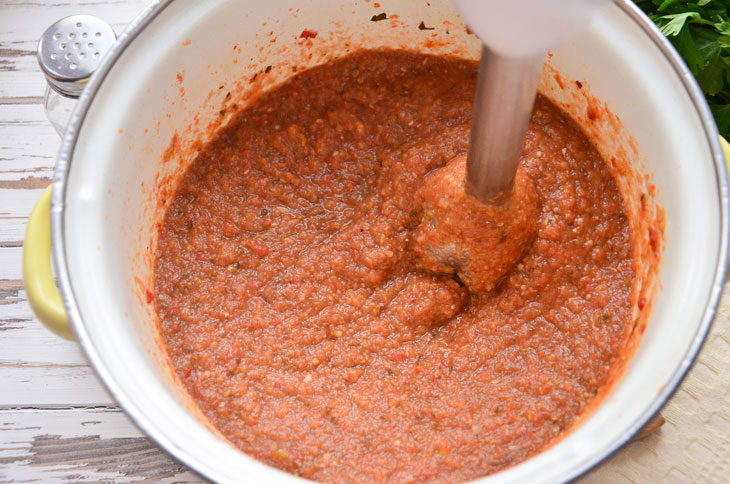 7. Pour vegetable oil (preferably refined), table vinegar, salt, add sugar and spices for piquancy into a saucepan with vegetable caviar. After mixing everything with a spatula, return to the stove.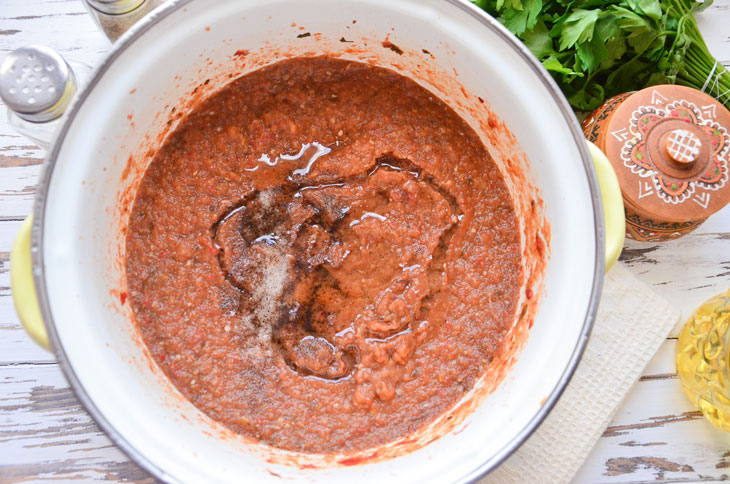 8. Bring the caviar to a boil (it starts to "shoot"), boil for 5 minutes, then immediately place it in sterile jars. Screw on the lids or roll up with a wrench. Turning the blanks upside down, wrap them for a day or two.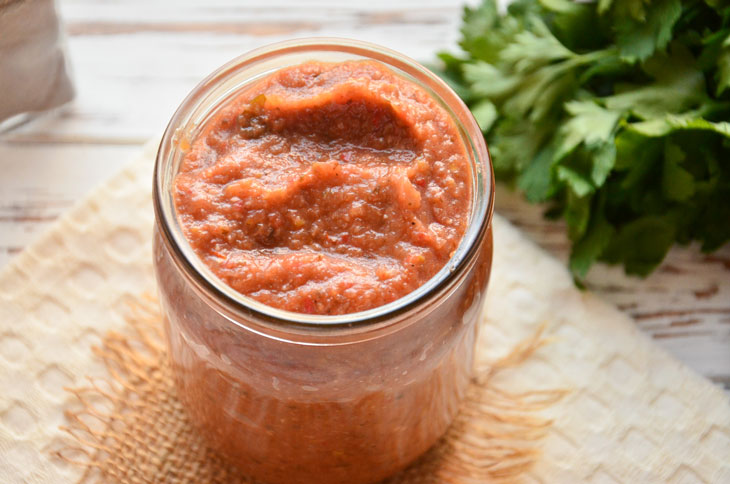 A dry dark place is suitable for storage.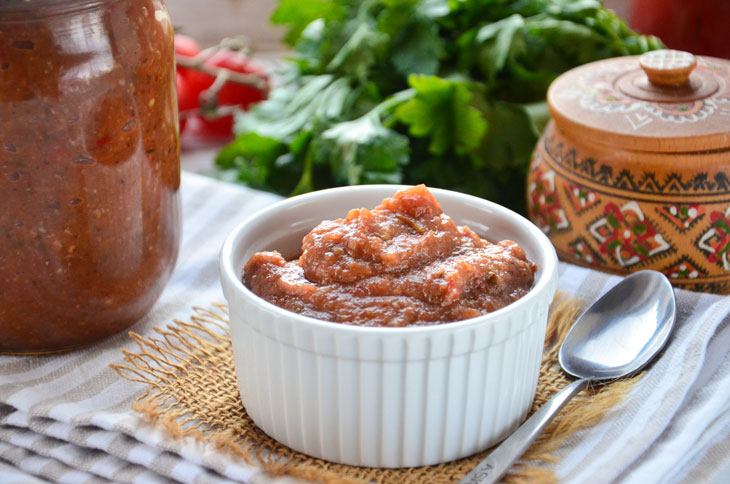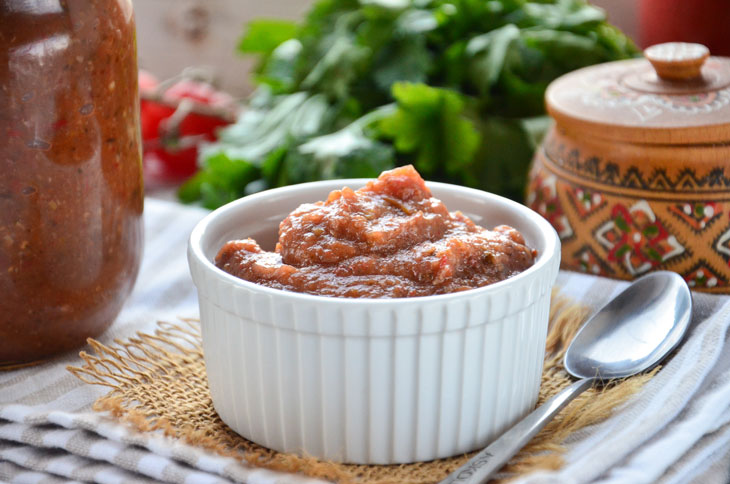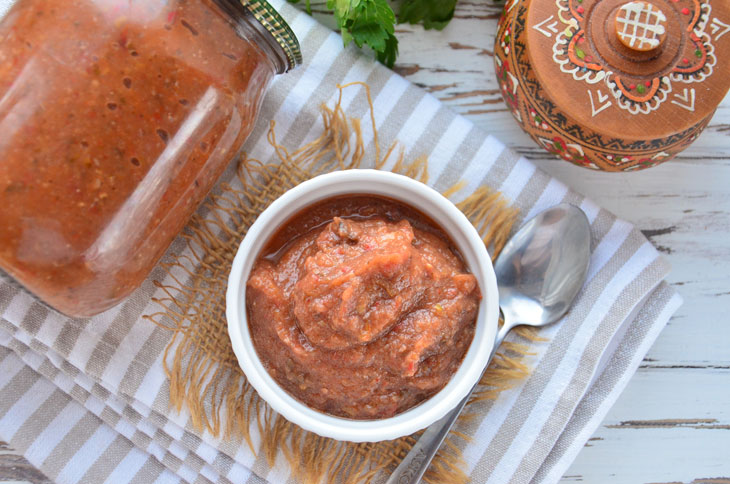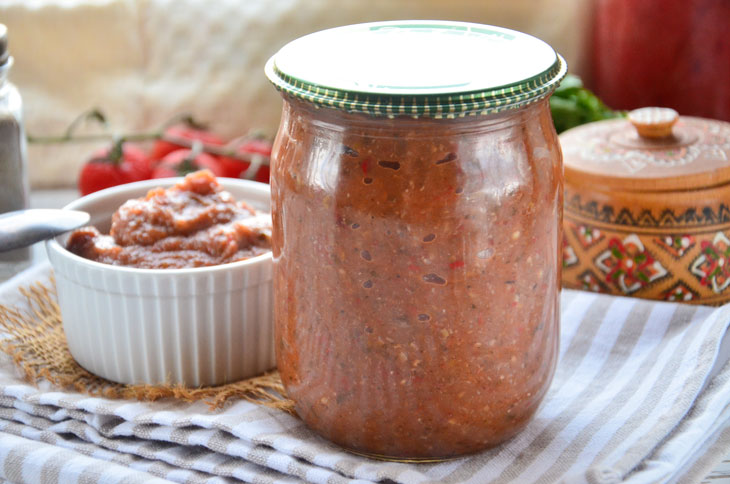 Enjoy your meal!