Vegetable julienne is very easy to cook in the oven with the addition of cheese. The dish turns out delicious, as healthy and simple as possible!
When you want to diversify your daily menu, vegetables will always help out. By combining several types of products, you can get a great treat for the whole family. For today's recipe, we decided to combine zucchini, tomatoes, onions and bell peppers in one dish.
An unusual and original julienne from such a set of vegetables turns out juicy and tasty. The baked cheese crust will complement the vegetables and give the julienne a mouth-watering look. Use young zucchini for the recipe – they cook quickly and turn out soft. Sweet peppers use any color – red, green or yellow.
Ingredients:
Zucchini – 200 g.
Onion – 60 g.
Tomatoes – 100 g.
Sweet pepper – 80 g.
Vegetable oil – 30-40 g.
Hard cheese – 50 g.
Salt, black pepper – to taste.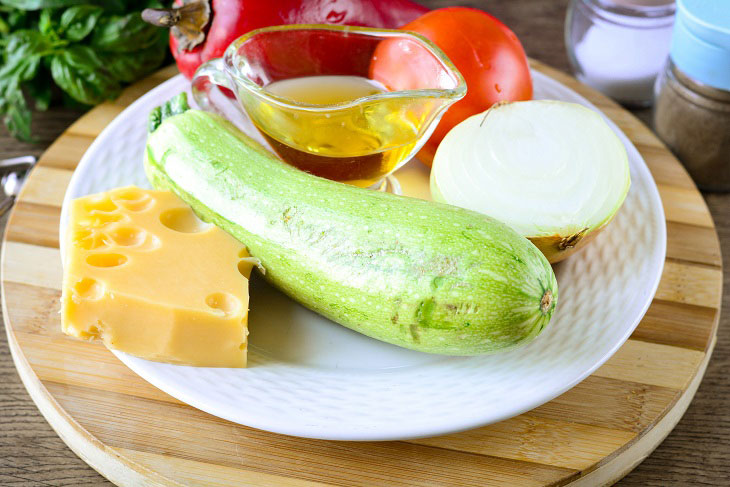 How to cook:
1. Rinse young zucchini, cut off the tails. Cut vegetables into medium cubes.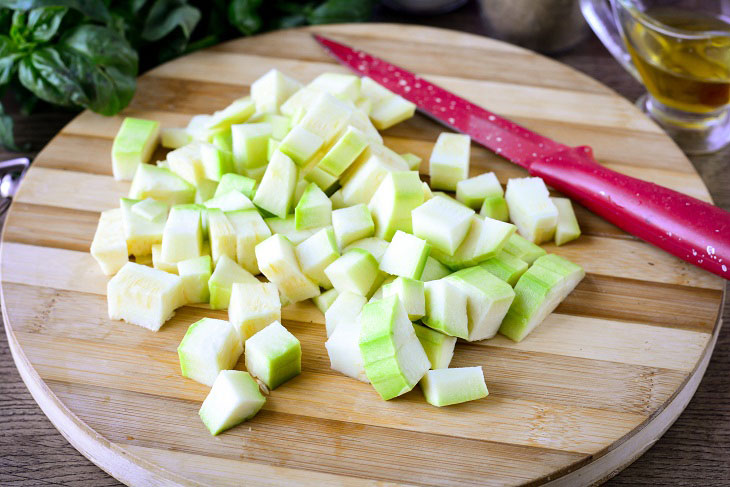 2. Cut the peeled onion into small cubes. Onions will give the julienne extra juiciness and piquant taste.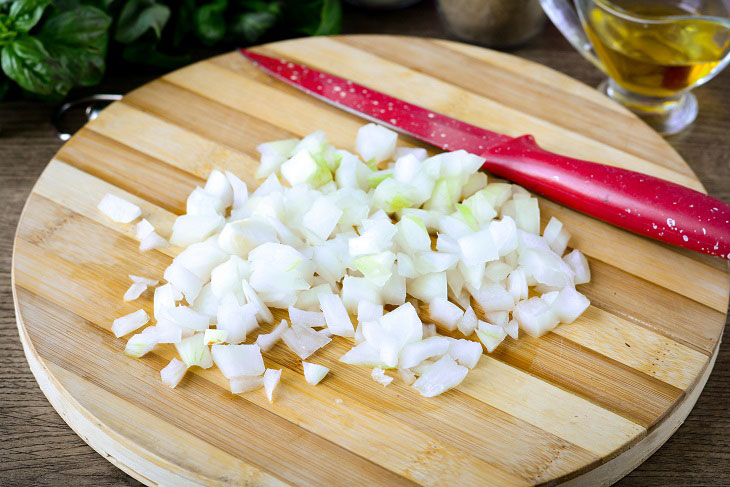 3. Heat some oil in a frying pan, turn on moderate heat, put the zucchini and sauté for a couple of minutes until a slightly golden crust appears.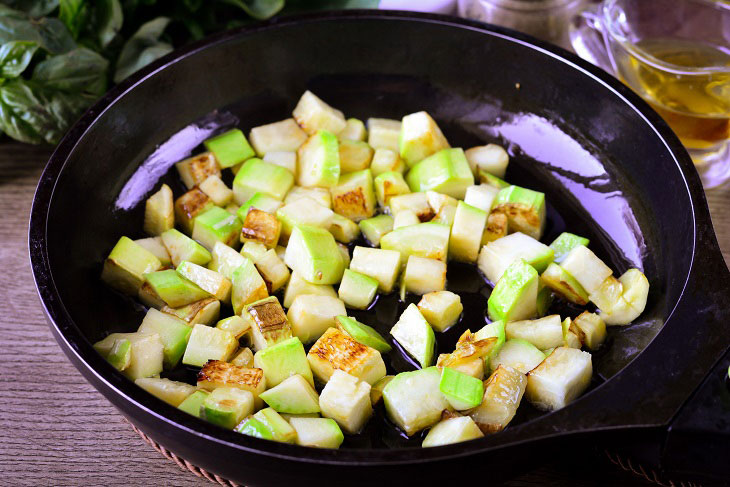 4. Next to the zucchini, add the onion.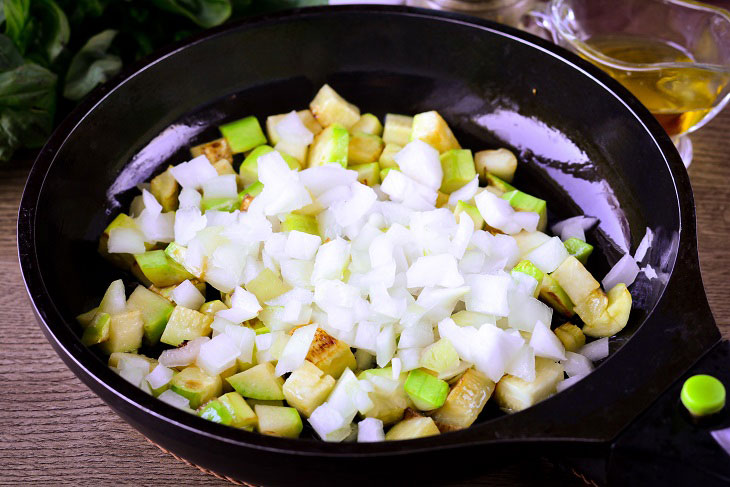 5. Fry the zucchini with onions for a couple more minutes, stirring occasionally. Remove the skillet from the heat.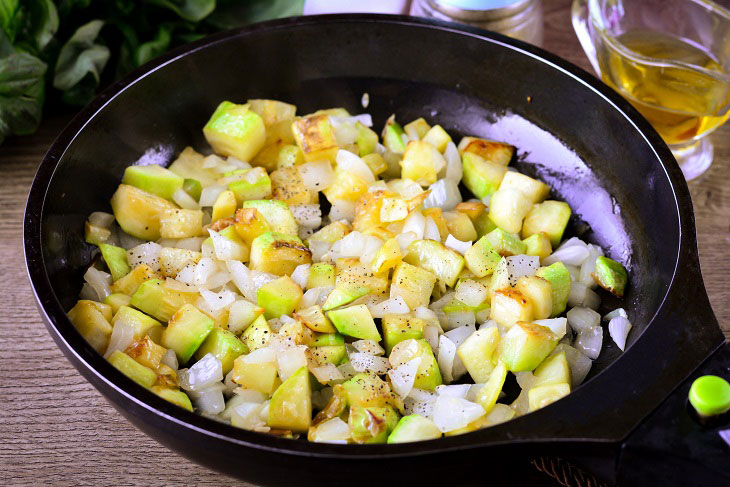 6. Rinse the tomatoes, cut the stalks, cut the vegetables into cubes.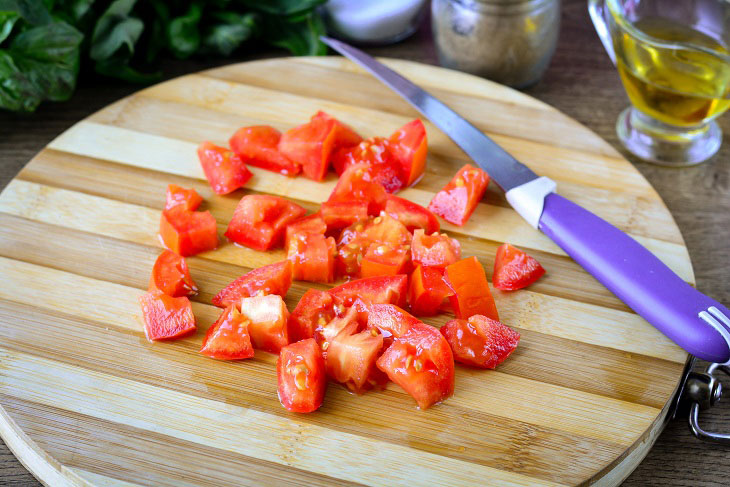 7. Rinse sweet peppers, peel all seeds, cut into the same cubes.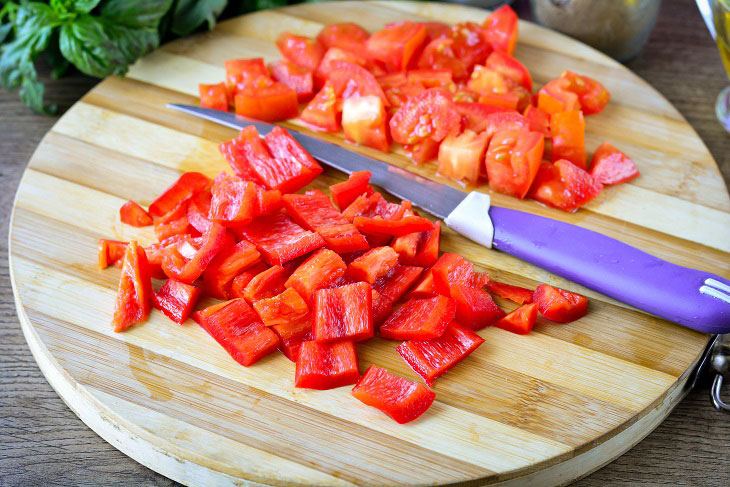 8. Combine the fried zucchini and other fresh vegetables in a deep bowl.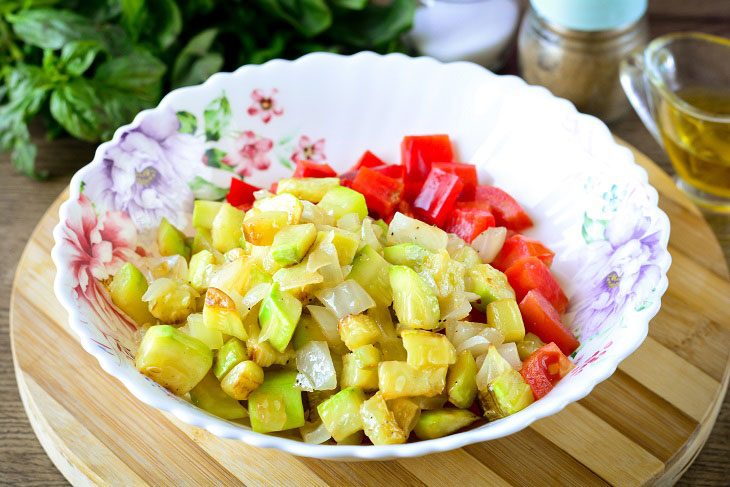 9. Stir the vegetable set, salt and pepper to taste.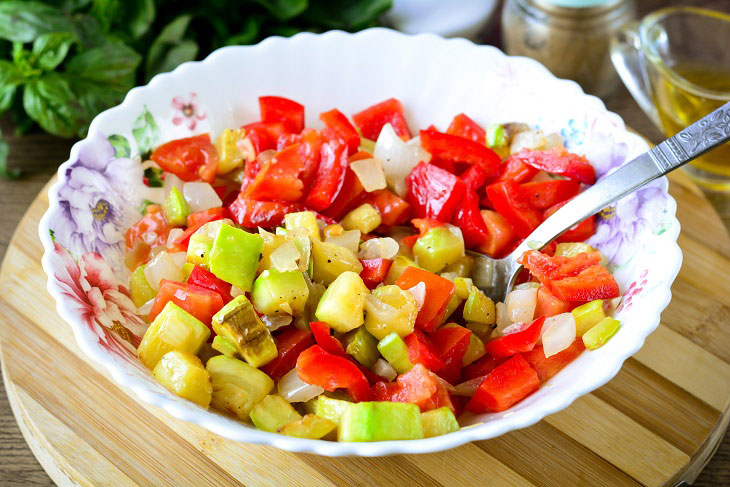 10. Forms for julienne fill with vegetables.
You can use the traditional cocotte makers in which julienne is baked, or you can use modern ceramic ramekins.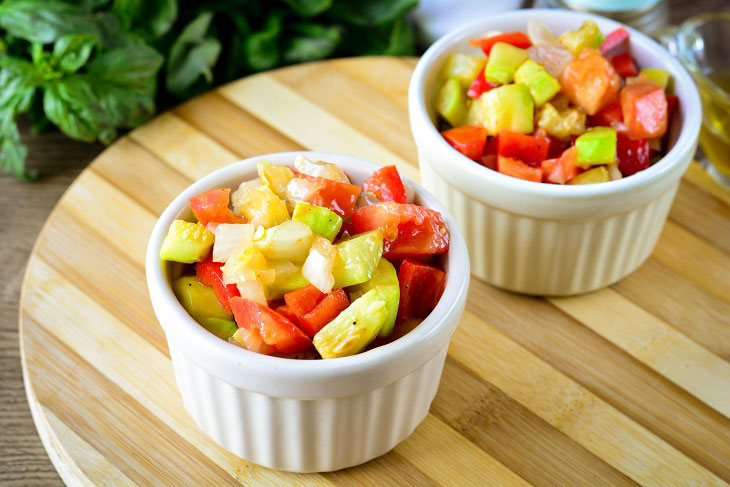 11. Grate hard cheese (any cheese).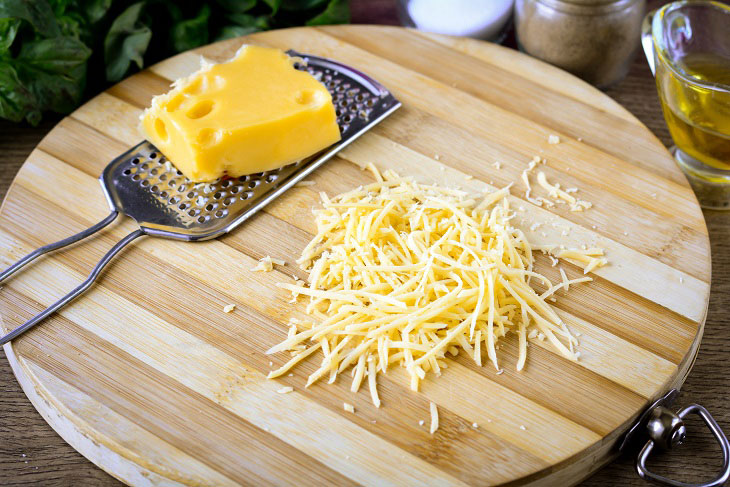 12. Sprinkle the vegetables and send the julienne to the oven to bake.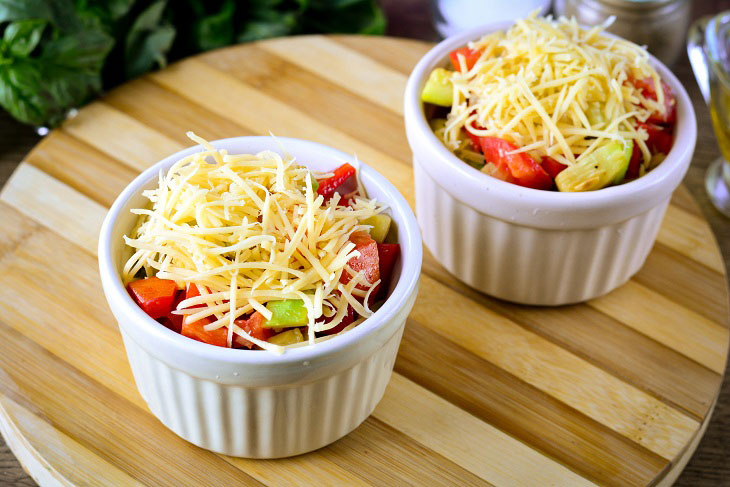 13. Bake in the oven for about 20-25 minutes at 180C. The cheese will brown and the vegetables will become soft.
Serve the finished dish hot to the table – everyone will like the fragrant julienne.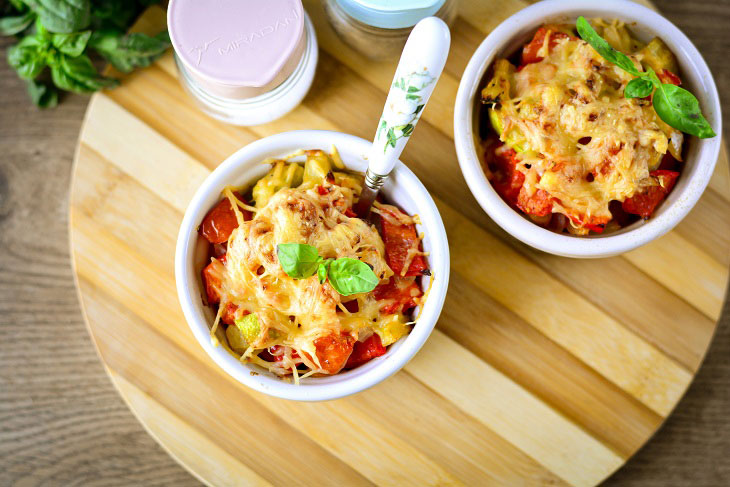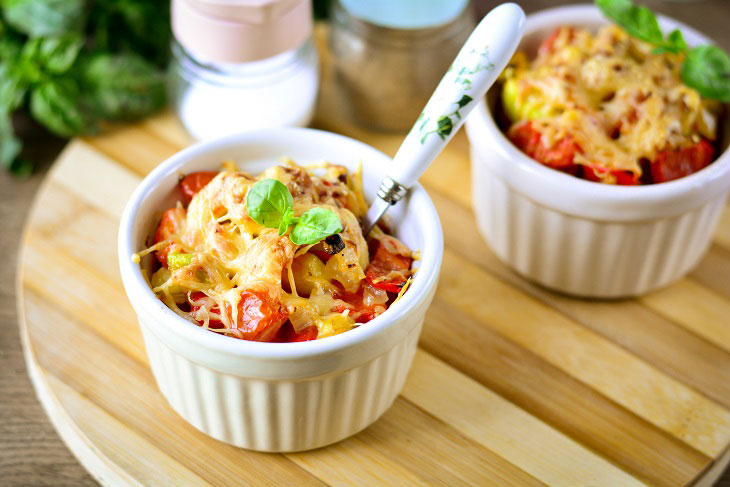 Bon appetit!