Vegetable medallions turn out to be very tasty, but most importantly – hearty, despite the fact that they are made from vegetables. By the way, in this recipe, the main ones were Chinese cabbage and onions, but instead of them, those that you like the most in taste are also suitable. For example, it can be beets, carrots, zucchini and others. To make medallions easy to fry and not fall apart in a pan, use a non-stick pan. By the way, ready-made vegetable medallions are best served with sour cream. If you like any other sauces, then you can take them.
When choosing Beijing cabbage in the store, give preference to the one that is light green in color. Onions will suit not only the most common onion, but also purple, by the way, it tastes more juicy and less bitter. This ingredient is optional, so if you suddenly want to take the medallions to work, then you can safely leave out the onion.
Ingredients:
Chinese cabbage – 150 g.
Egg – 1 pc.
Premium flour – 1 tbsp. l.
Onion – 0.5 pcs.
Salt, pepper – to taste.
Vegetable oil (it is better to use without a pronounced odor) – 40 ml.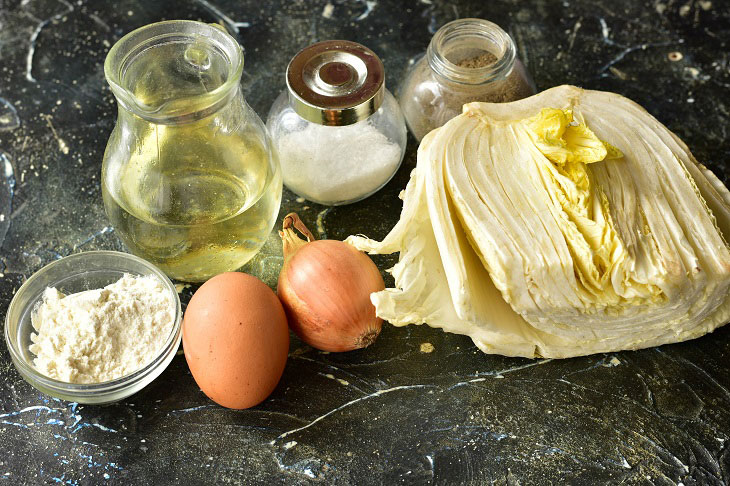 How to cook:
1. So, remove the top layer of leaves from Chinese cabbage if they are dirty or spoiled. If not, then just rinse the head of cabbage well under running water, this will be enough. Chop the vegetable into thin strips.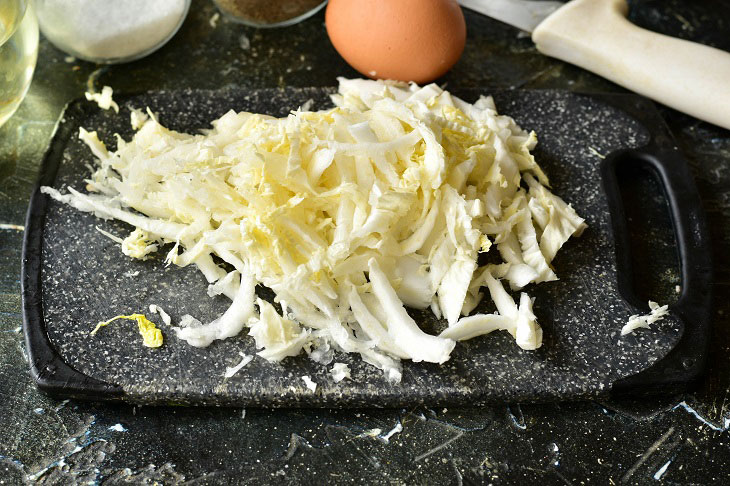 2. Peel the onion, cut it.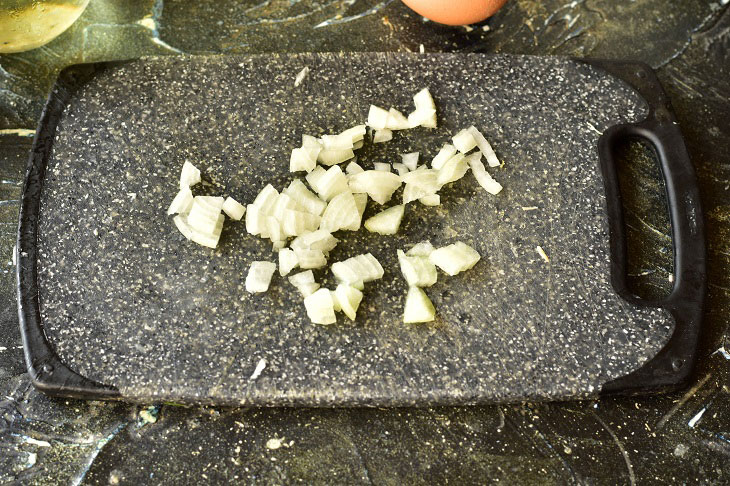 3. Transfer cabbage and onion to a bowl.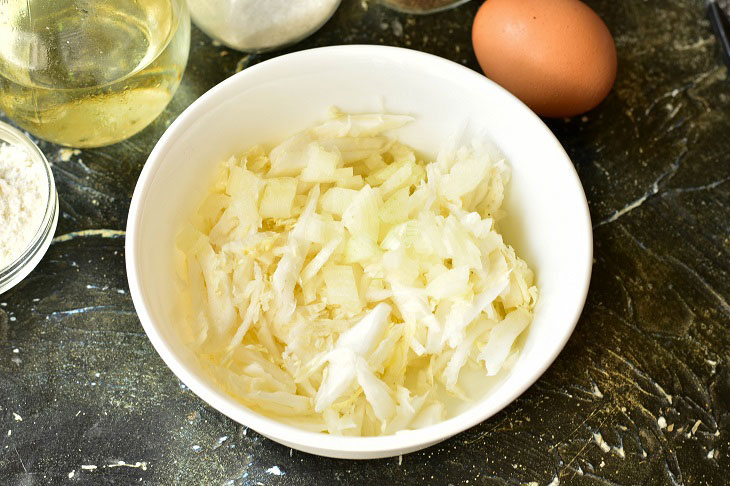 4. Beat an egg there, it is better that it is homemade.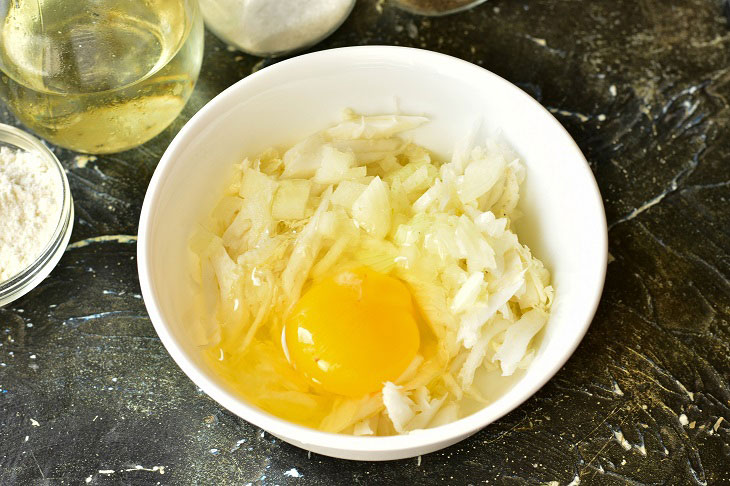 5. Pour in the flour. It can be safely replaced with semolina or starch.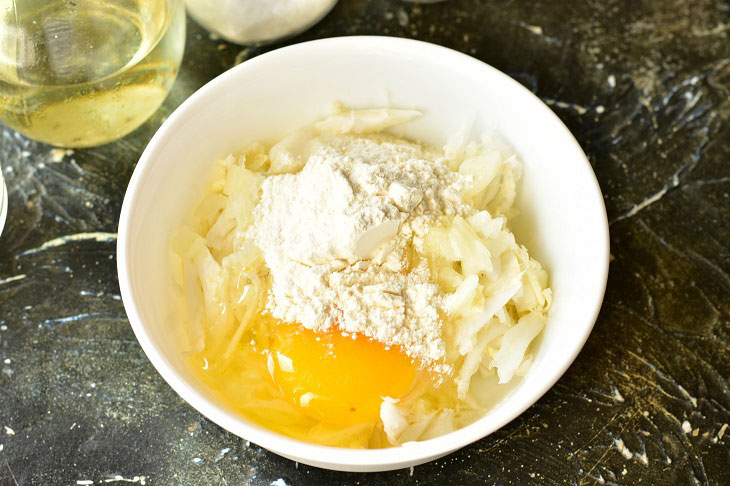 6. Add salt and pepper.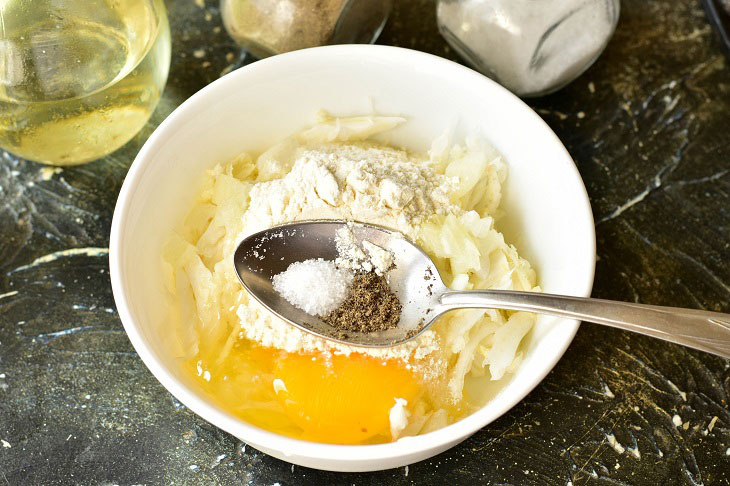 7. Now mix everything very well. Drop the medallions into the pan with a spoon, they should be the same size. It is only desirable to heat vegetable oil on it.
8. Fry the medallions over moderate heat until nice and golden brown on both sides.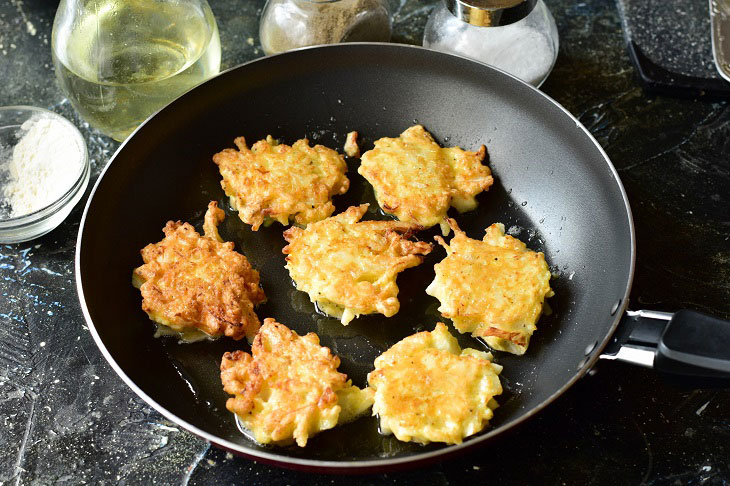 9. Arrange the vegetable medallions on a flat, light-colored platter. Bring them boldly to the table. And most importantly, don't forget the sauce! In a bowl, place it next to the finished medallions.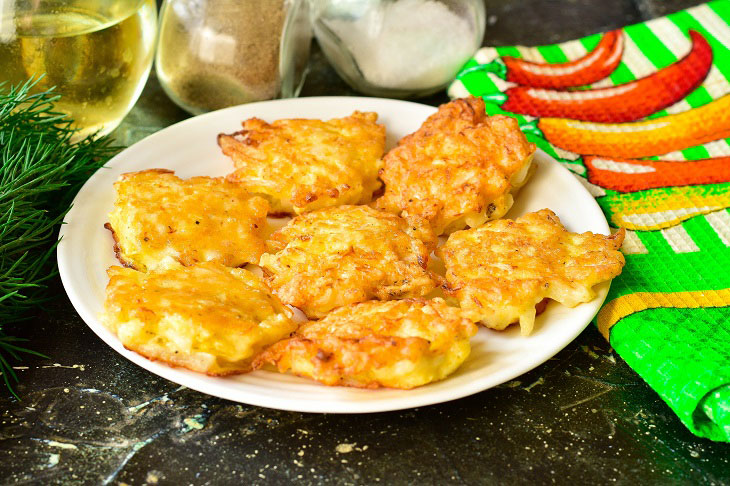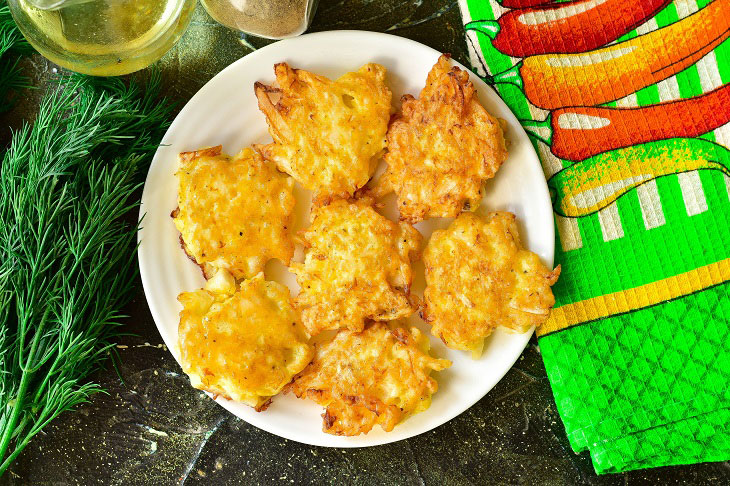 Bon appetit!