Cauliflower baked with cheese and tomatoes is very tasty and quite satisfying. Also, the dish is also quite low in calories, since it is not fried in a large amount of oil.
Now regarding the moments of cooking and the ingredients that are best used. It is best to bake cauliflower in a ceramic form. Cheese is worth buying high-quality and tasty. The tomato must be used fresh.
The dish is best served hot. Cauliflower can be pre-boiled. So the dish will come out more juicy, however, you can not do this procedure, but immediately send the vegetable to the oven. In this case, however, it will take much longer to bake it. It is definitely worth pouring cabbage with egg batter, due to it it will be convenient to put the finished dish on a plate and serve it to the table, because the pieces of cabbage seem to be fastened together.
Ingredients:
Cauliflower – 1 head.
Hard cheese – 50 g.
Tomato – 1-2 pcs.
Eggs – 2-3 pcs.
Salt – to taste.
Ground black pepper – to taste.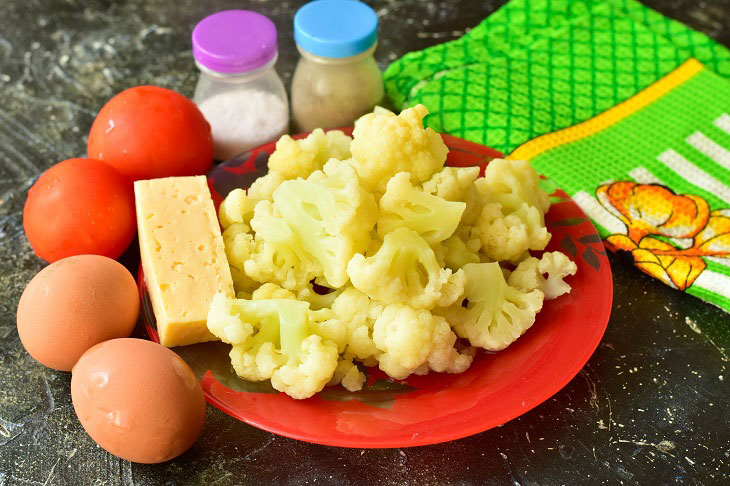 How to cook:
1. Pre-cut the cauliflower into inflorescences. If they are large, then cut each of them into smaller pieces. Now boil the inflorescences in water for 3 minutes, only note the time after it boils.
Now put the boiled cabbage in a sieve or colander, when all the excess water drains from it, transfer it to a baking dish, you can pre-grease it with vegetable oil.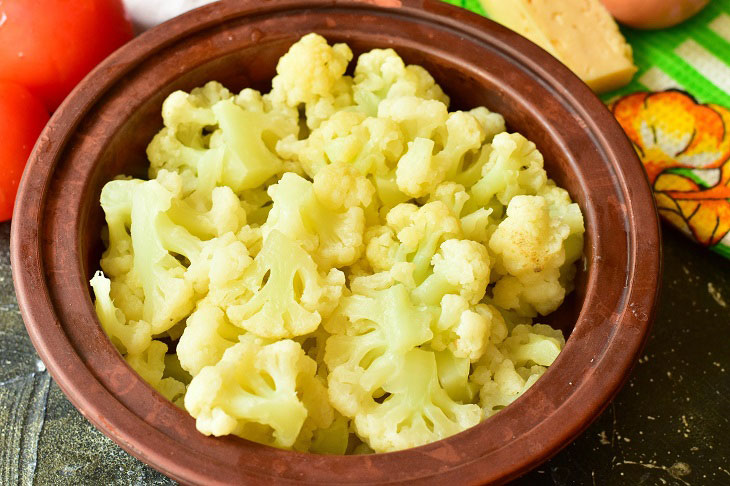 2. Salt and pepper the cabbage.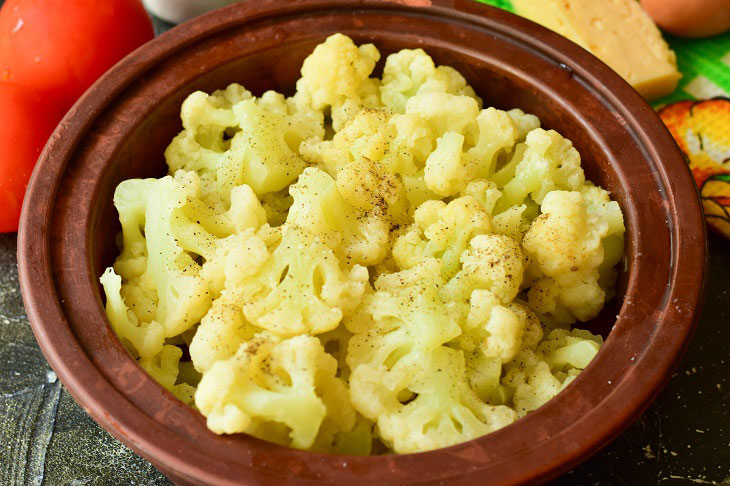 3. Cut the tomato into half rings and lay it in a circle on the boiled cauliflower. You can also salt it.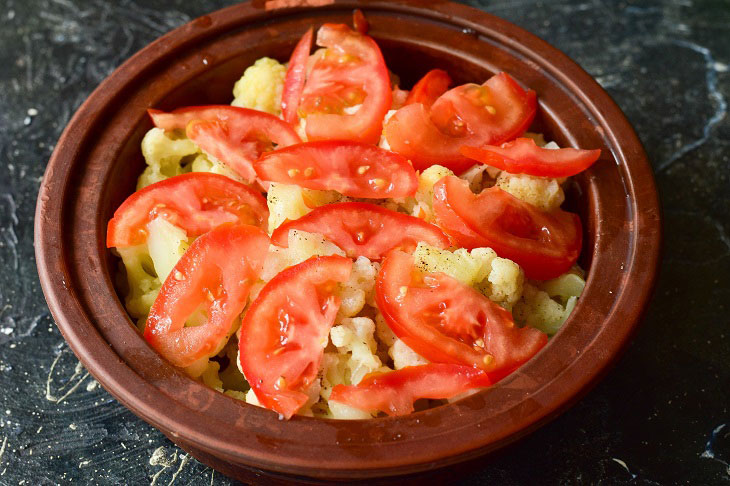 4. In a bowl, beat the eggs with a fork or kitchen whisk.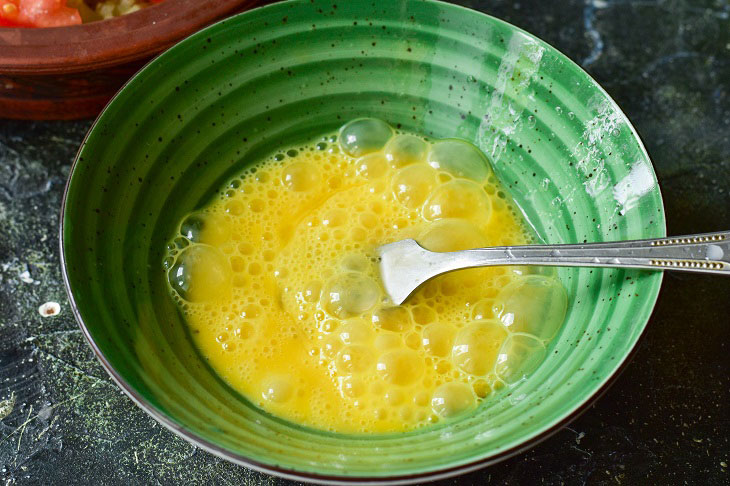 5. Fill them with cabbage and tomatoes.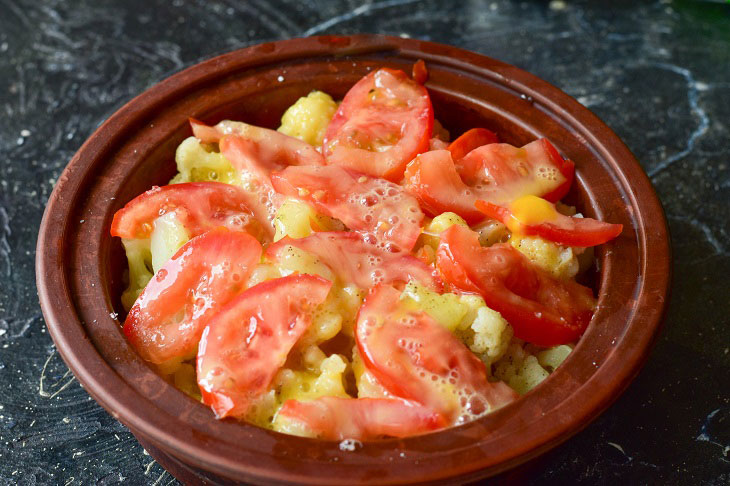 6. Grate hard cheese on a coarse grater. Lay it on top.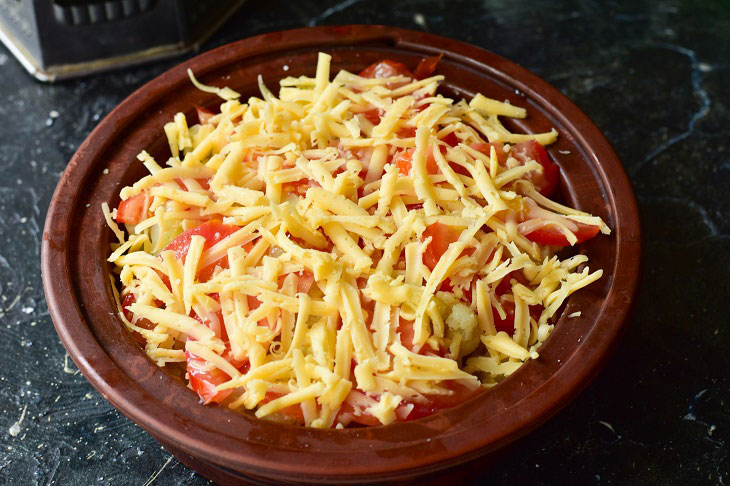 7. Send the form to the oven for 15-20 minutes. Set the temperature to 190 degrees.
Here is such an appetizing, juicy and low-calorie cauliflower baked with cheese and tomatoes! Serve it immediately to the table!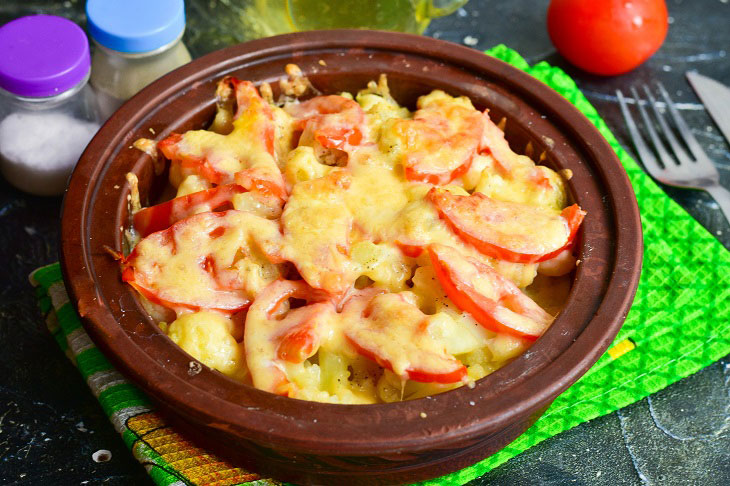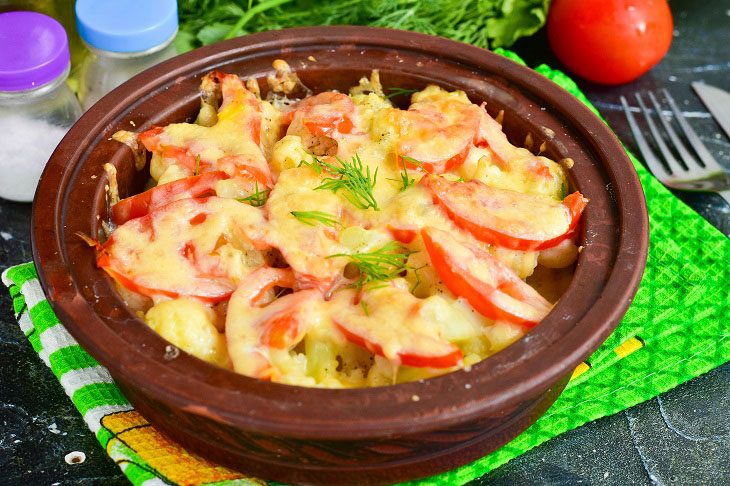 Bon appetit!