Zucchini pancakes on kefir are soft and lush, in the season of vegetables, prepare a delicious dish for your family and friends. If you like vegetable snacks, then you will definitely like this recipe. Zucchini pancakes are very delicate in taste, add greens to enhance the aroma – we suggest using dill. The dish is delicious both hot and cold, they can be served with any sauce. Natural yogurt and sour cream are also suitable here. In the spring and summer, vegetables are inexpensive, so you can cook a lot and of10.
Ingredients:
Zucchini – 400 g.
Onion – 50 g.
Dill – 5 g.
Kefir – 100 g.
Wheat flour – 150 g.
Vegetable oil – 50 g.
Salt, black pepper – to taste.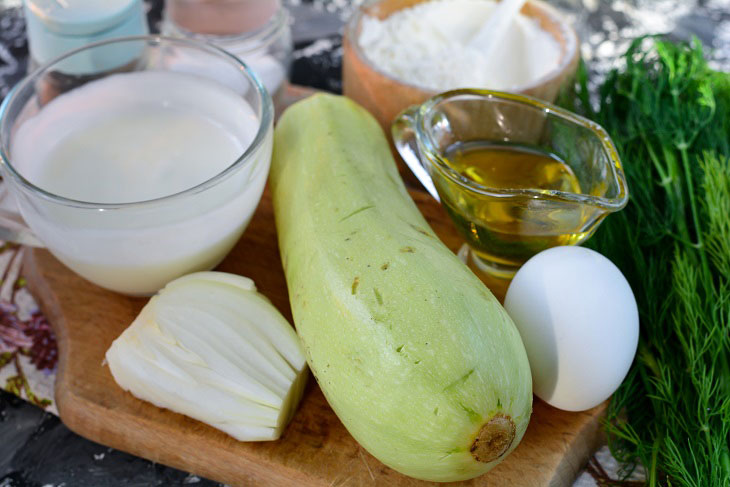 How to cook:
1. Peel the onion, rinse and cut into cubes.
Onions will make pancakes more juicy and spicy.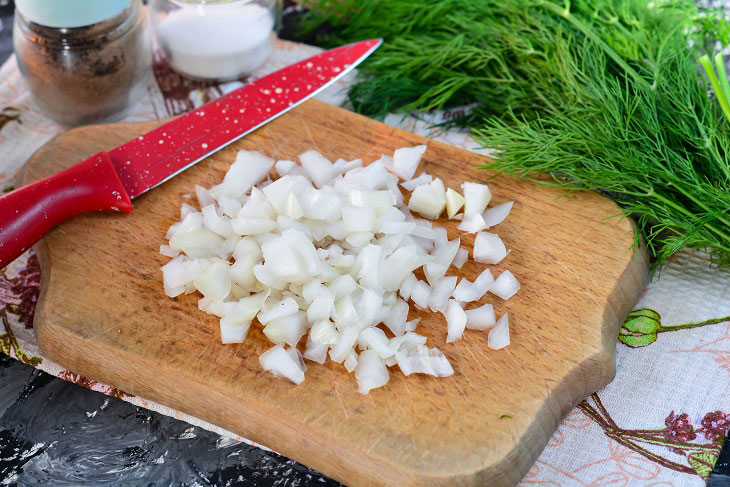 2. Wash the zucchini and cut off both sides.
If the zucchini is young, then do not cut the peel.
Grate the vegetables on a coarse grater. If the zucchini is very watery, squeeze them lightly and drain the liquid.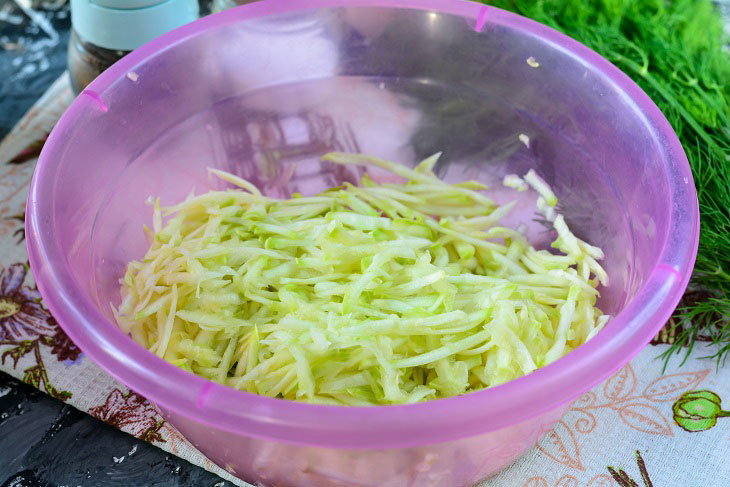 3. Mix the zucchini mass with chopped onion and add finely chopped dill.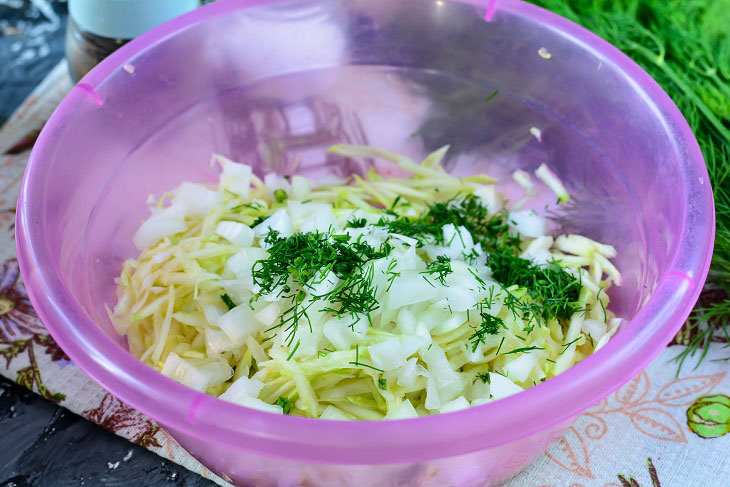 4. Beat in a chicken egg – with it the pancakes will keep their shape and not fall apart.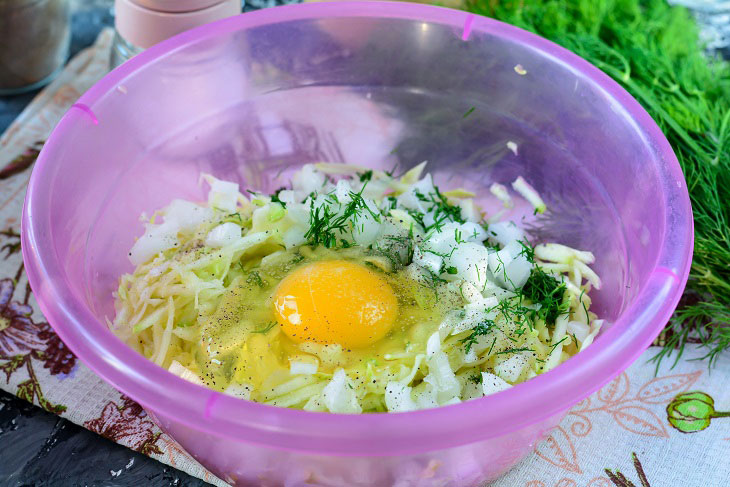 5. Pour in kefir – a dairy product suitable for any fat content. Suitable even yesterday, not the first freshness.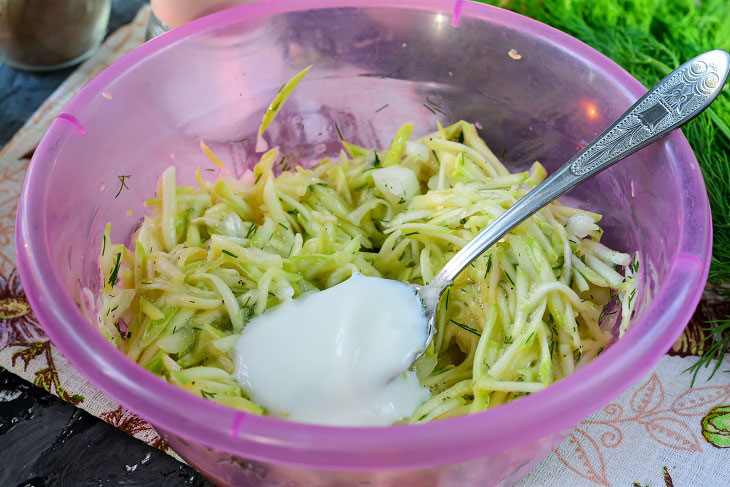 6. Add wheat flour and mix until the dough for pancakes is lump-free. The dough will be thin. Check – Scoop, it will slowly roll off the spoon.
Do not hammer the dough with flour – the pancakes can become hard.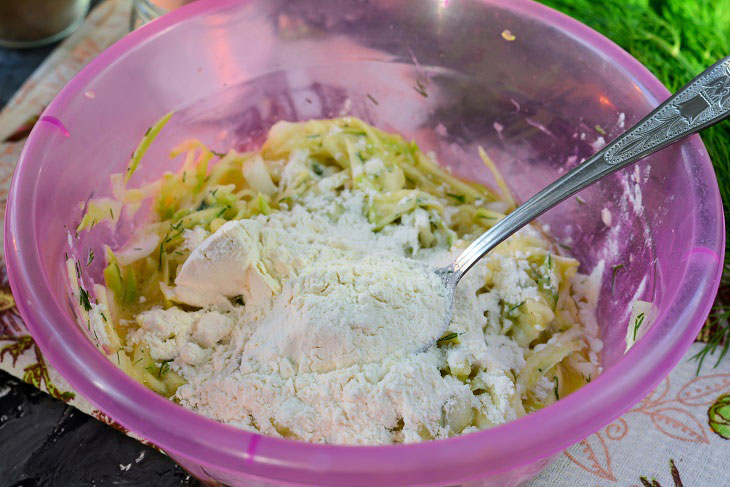 7. Heat the oil in a frying pan – turn on medium heat. Put the pancakes with a spoon – fry without covering with a lid.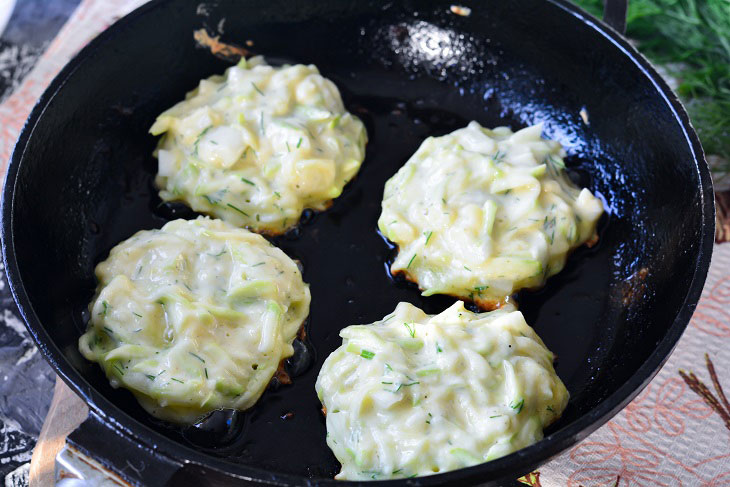 8. Fry for 5-6 minutes on each side to brown. If there is not enough oil in the pan, add a little. Place the finished pancakes on a paper towel to remove excess oil.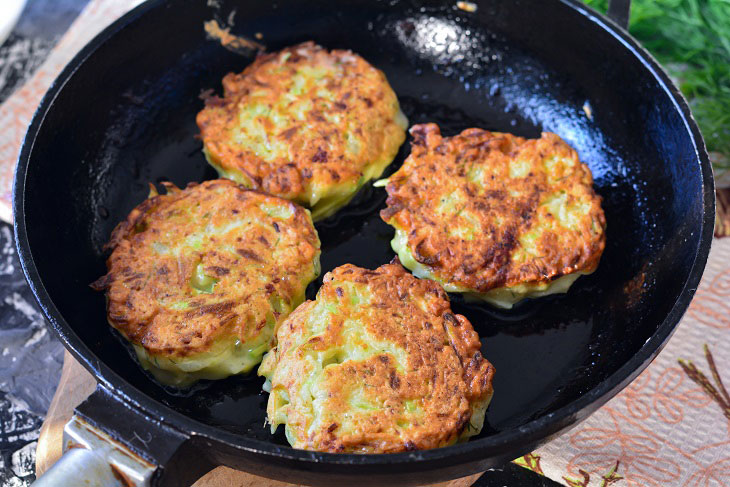 9. Put them on a plate and serve. The dish is great for those who decide to dine without meat.
Here is such an easy-to-cook dish, you will definitely like zucchini pancakes!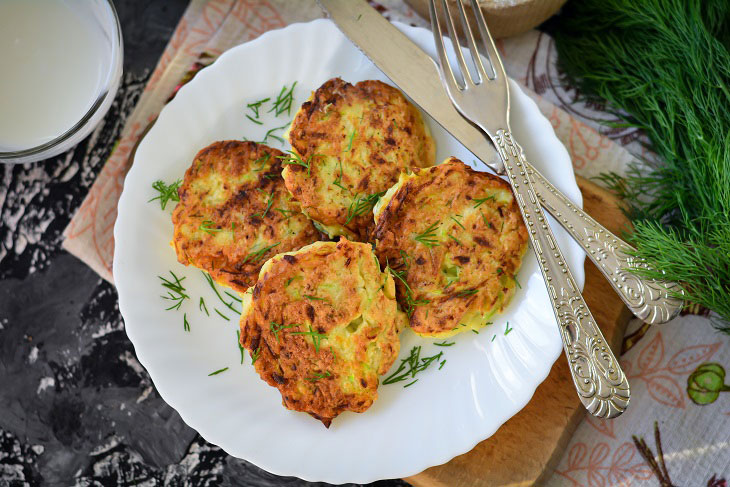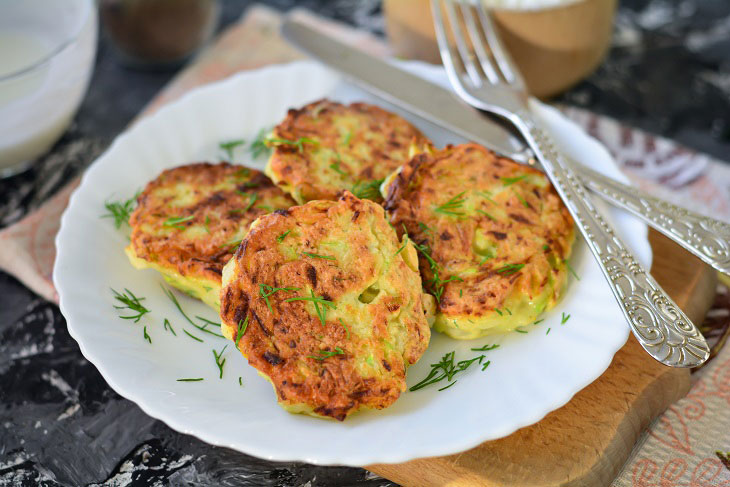 Bon appetit!