Vegetable pancakes with Adyghe cheese and olives are a simple, low-calorie and tasty dish. If we talk about usefulness, then this is exactly the option where everything is fine. Vegetables have a low calorie load, so they can easily be included in the dinner diet. Despite the fact that pancakes are cooked in the oven, they are quite juicy and nutritious.
Pancakes from cabbage, carrots and zucchini will become a favorite dish of those people who adhere to proper nutrition. You can supplement the recipe with sweet peppers and tomatoes.
Ingredients:
Zucchini – 1 pc.
Carrot – 1 pc.
White cabbage – 50 g.
Dill – 3-4 sprigs.
Chicken eggs – 2-3 pcs.
Semolina – 5-6 tbsp. l.
Sour cream 10% – 1 tbsp. l.
Potato starch – 2 tbsp. l.
Olives – 8-10 pcs.
Adyghe cheese – 50 g.
Salt – to taste.
Spices – to taste.
How to cook:
1. Peel the zucchini, wash and grate on a fine grater. If a young zucchini, then you can rub along with the skin. If not, then it is better to clean it first.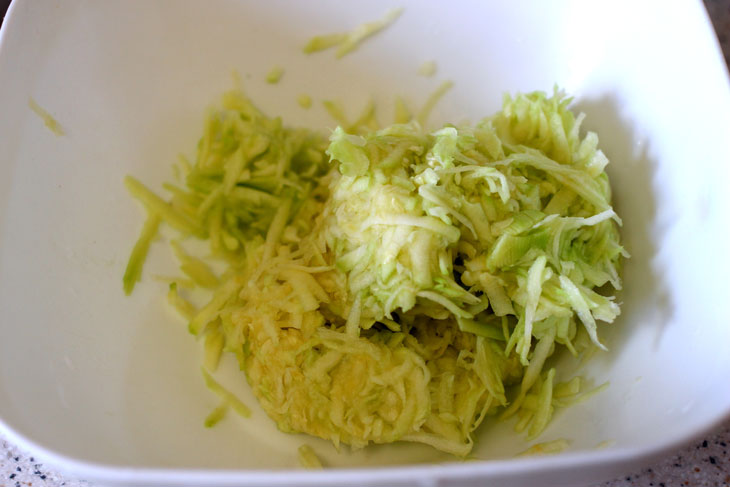 2. Peel the carrots, wash from dirt and grate.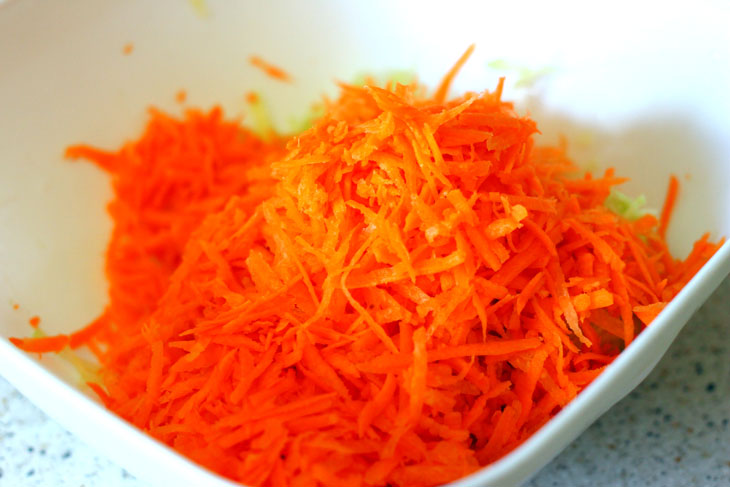 3. Chop white cabbage with a knife or chop on a grater.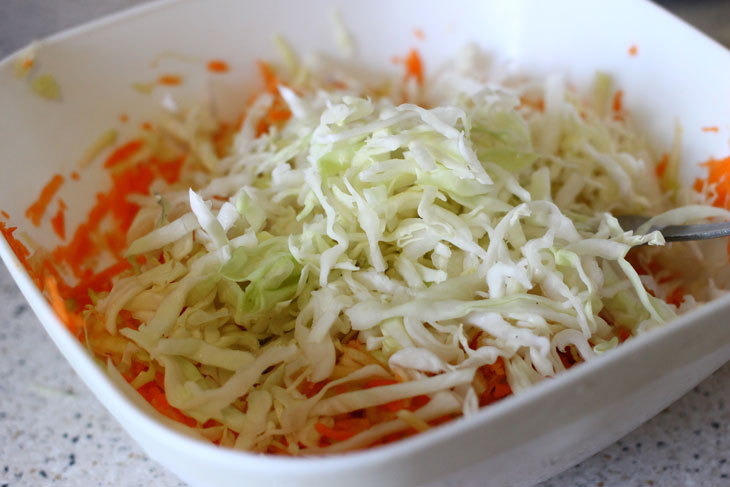 4. Finely chop the dill. You can add parsley too.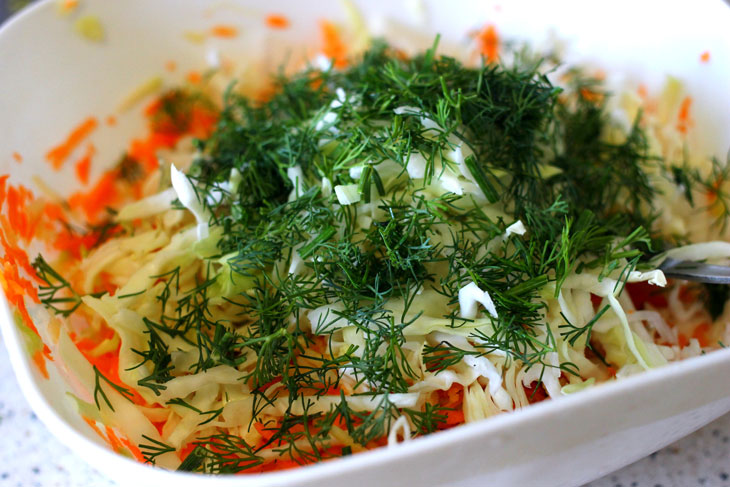 5. Crack the eggs into the bowl with the vegetables and mix well.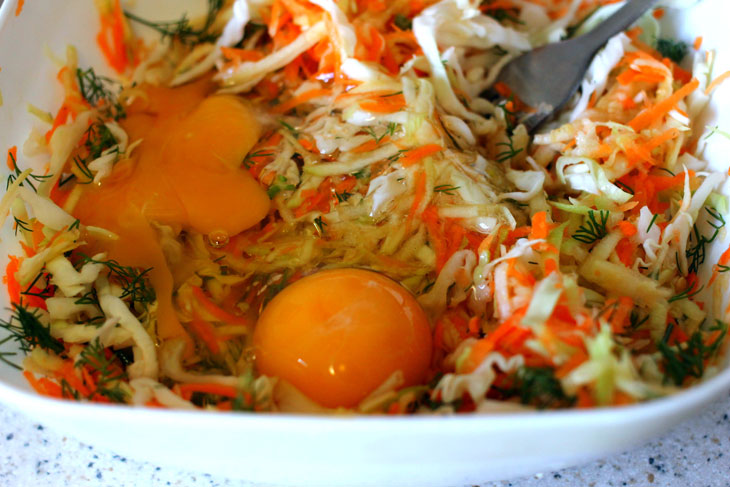 6. Add semolina and stir again.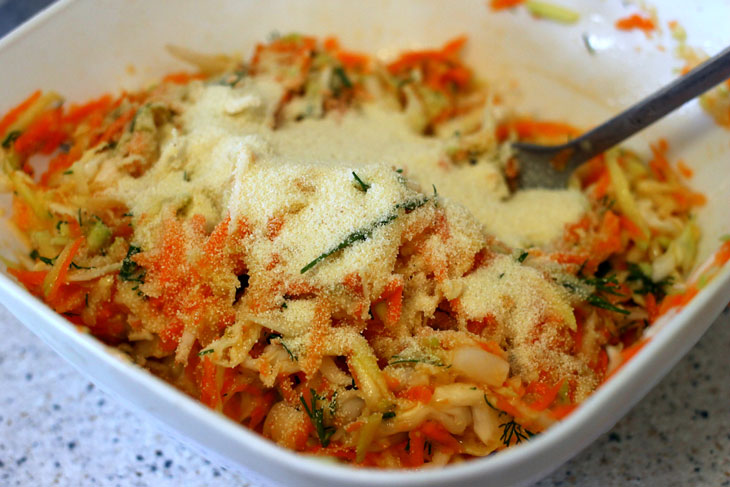 7. Put a tablespoon of sour cream in a bowl with a mass.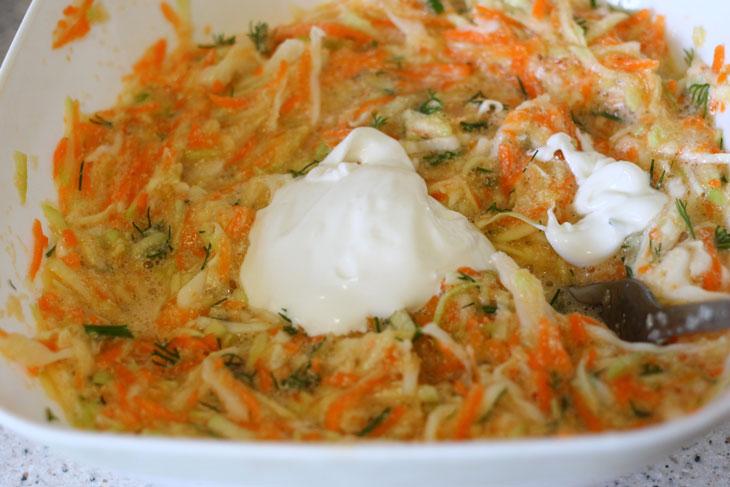 8. Add potato starch.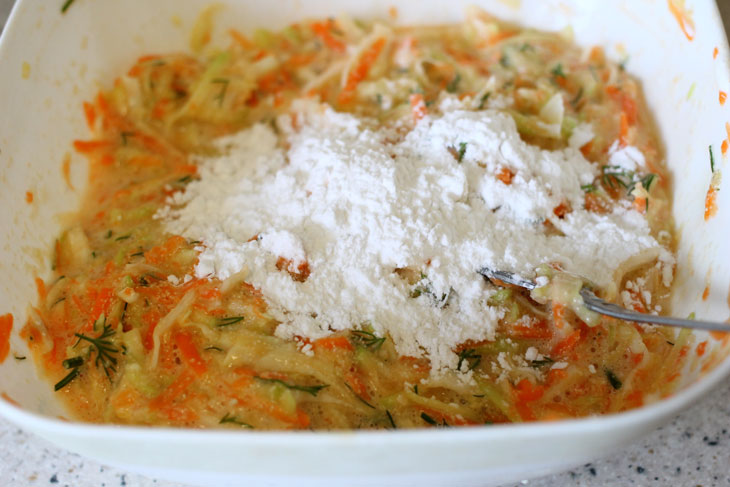 9. Cut the olives into rings.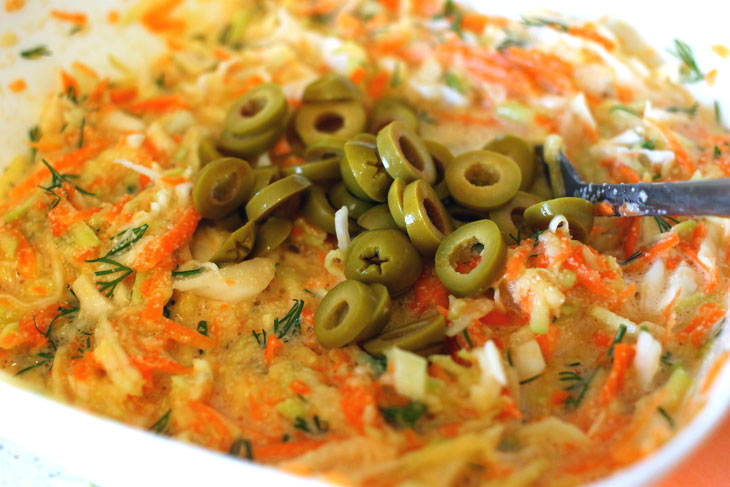 10. Grind the Adyghe cheese and also add it to the bowl with the vegetable mass for the pancake.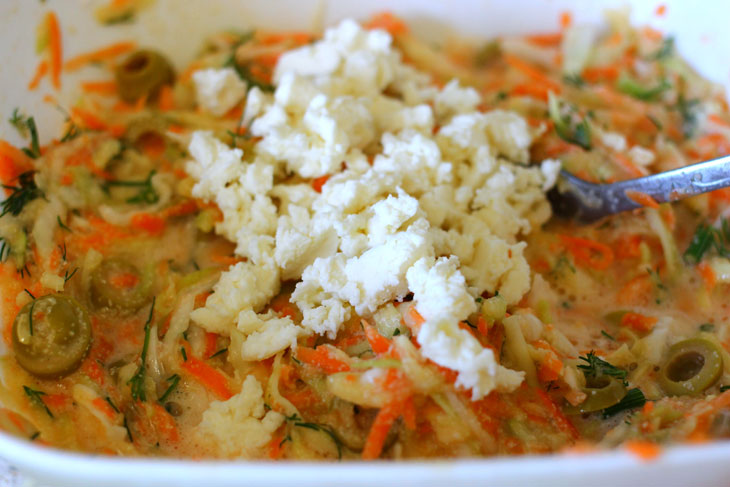 11. Stir the dough. Line a baking sheet with parchment and spread the mass on a baking sheet, leaving a small space between the blanks.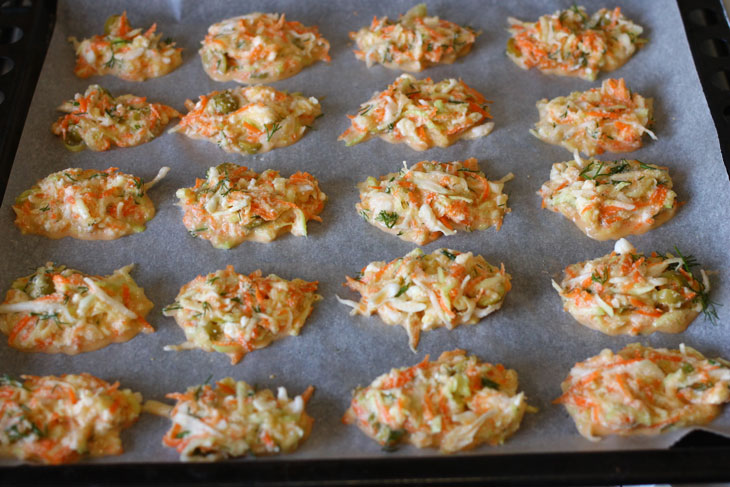 12. Put the baking sheet in the oven and bake for 15 minutes on each side at a temperature of 170 degrees. When serving, pour over sour cream and sprinkle with fresh herbs.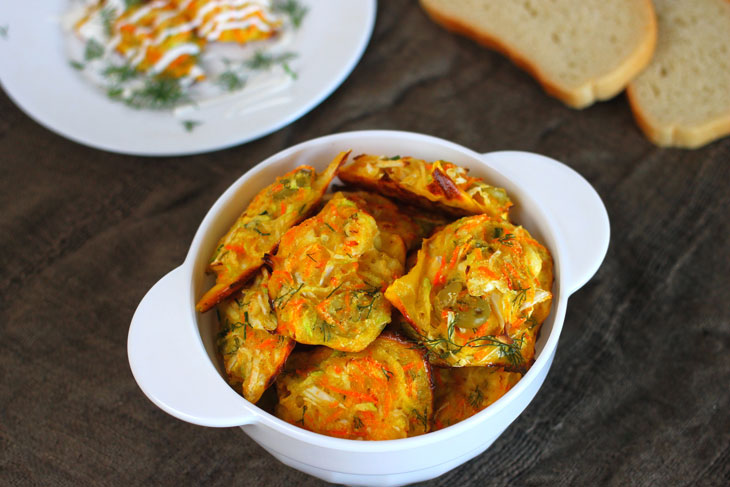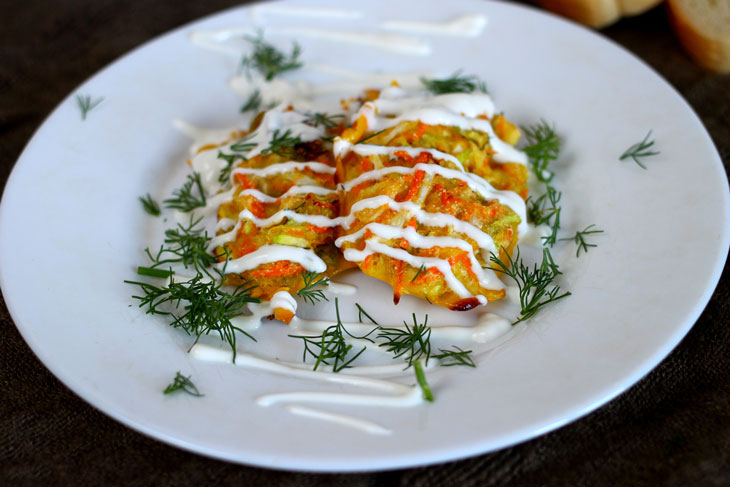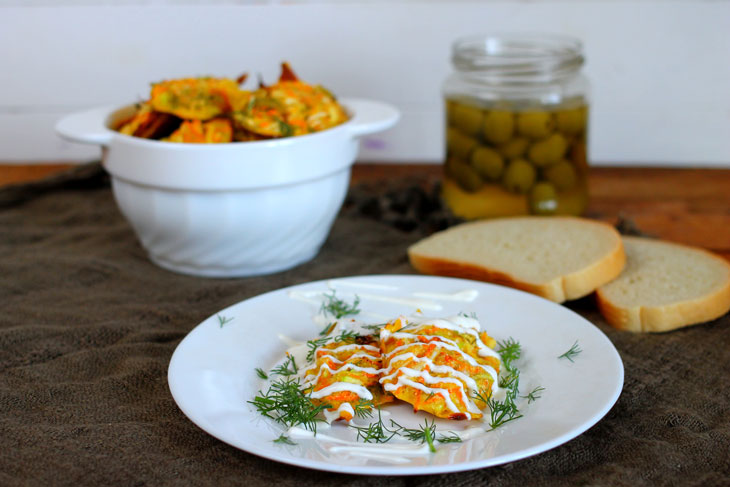 Enjoy your meal!