Cianfotta is a delicious and bright Sicilian-style vegetable stew. Prepare this dish for your family and friends.
As a basis, take a set of vegetables such as eggplant, potatoes, sweet peppers, onions, garlic and tomatoes. First, fry the vegetables in a pan, and then bake until tender in the oven with the addition of spices. All vegetables perfectly complement each other and are combined with each other. It is not a problem to buy them in season. And even in winter they are always on sale. Chanfotta is an independent dish that does not require a side dish and salad. It will be tasty and satisfying.
Ingredients:
Potato – 250 g.
Eggplant – 200 g.
Tomatoes – 100 g.
Sweet pepper – 150 g.
Onion – 70 g.
Olive oil – 40 g.
Garlic – 1-2 cloves.
Oregano – to taste.
Salt, black pepper – to taste.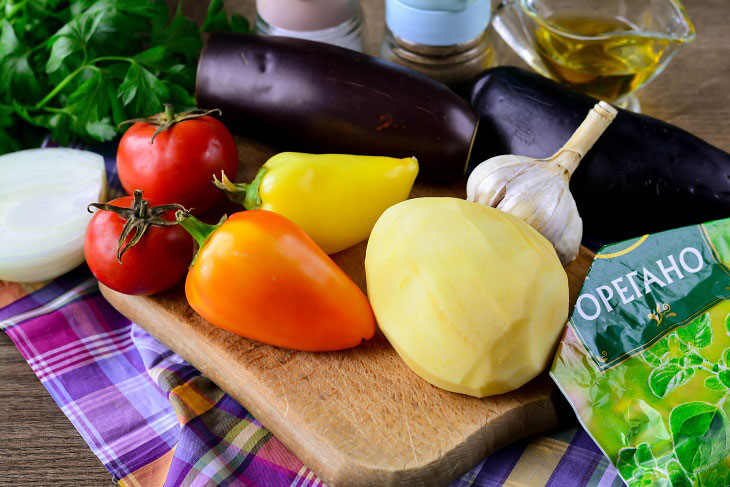 How to cook:
1. Peel the potatoes, rinse them in cold water, then cut them into large pieces.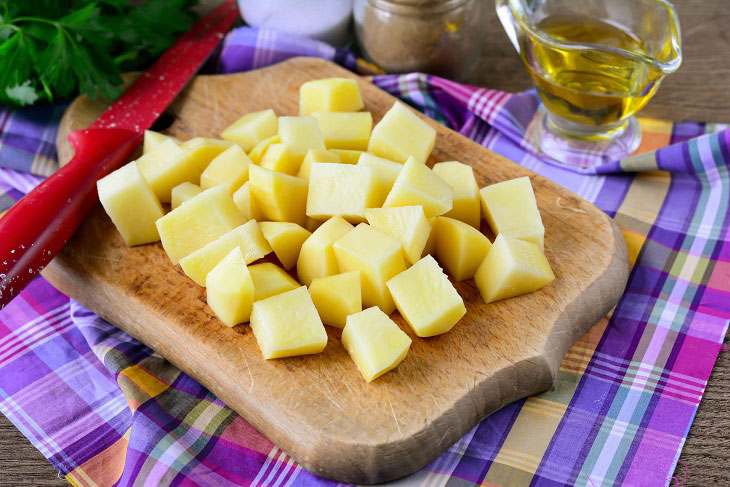 2. Chop the peeled onion into small cubes.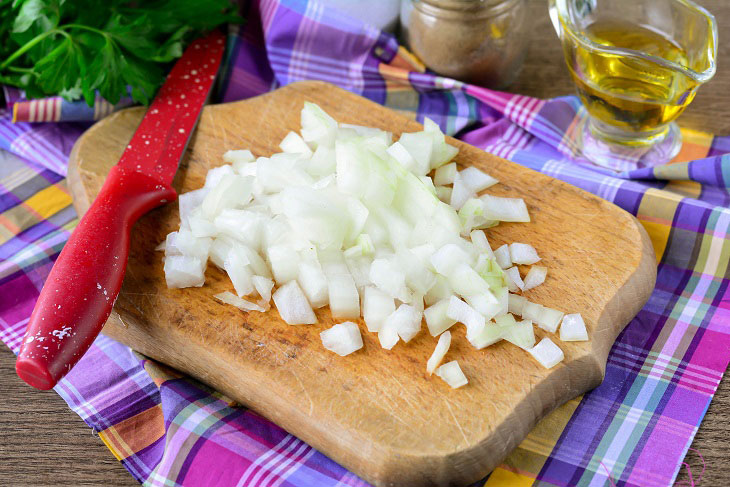 3. Heat a little olive oil in a frying pan, add potatoes and fry for a couple of minutes until a light golden hue.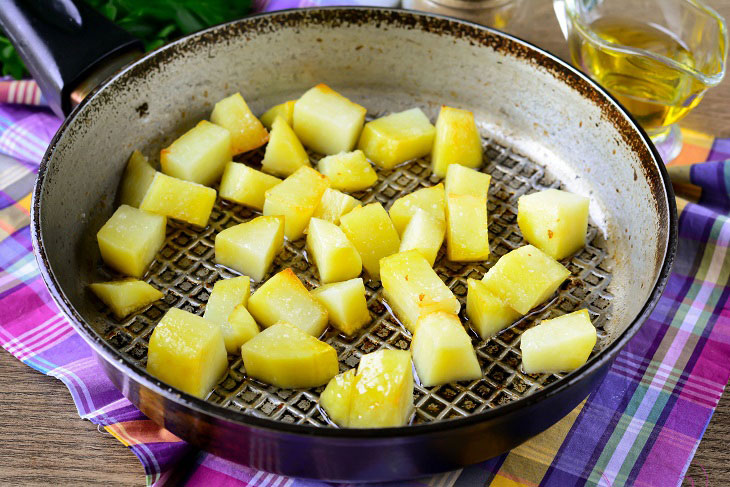 4. Pour the onion to the potatoes, mix and fry for a couple of minutes to make the onion softer.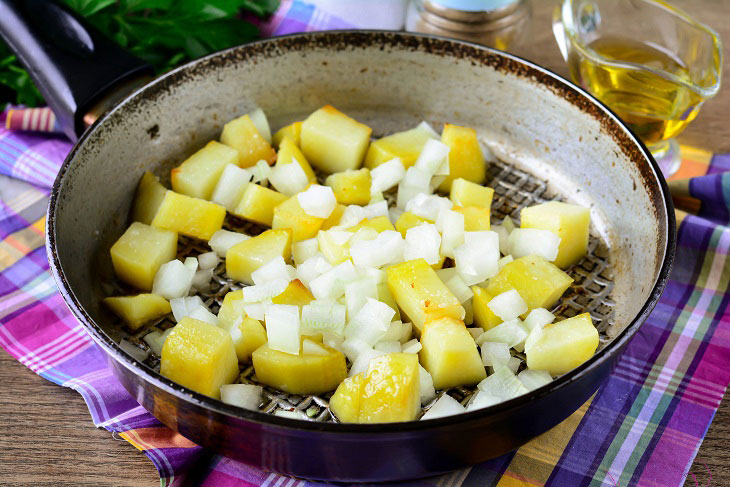 5. Rinse the eggplant, cut into large cubes.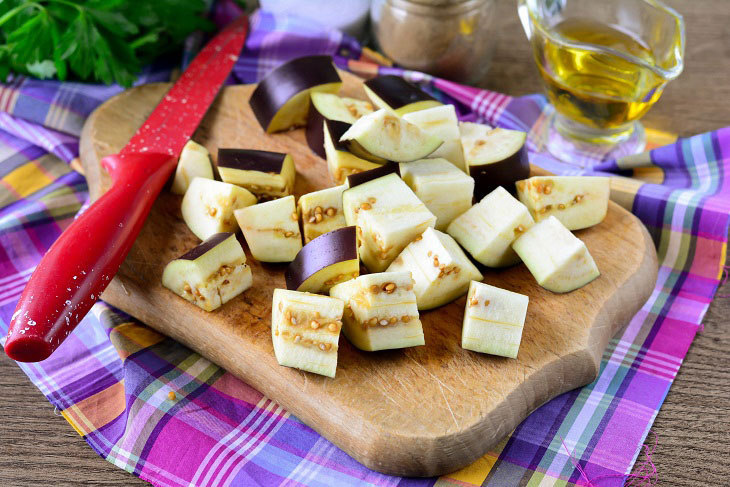 6. Peel the sweet pepper from the seeds, cut the vegetables into cubes.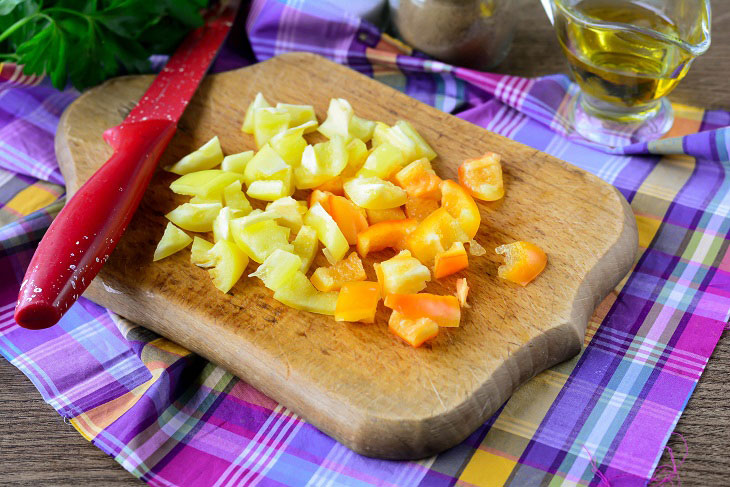 7. Pour eggplant and sweet pepper into the pan.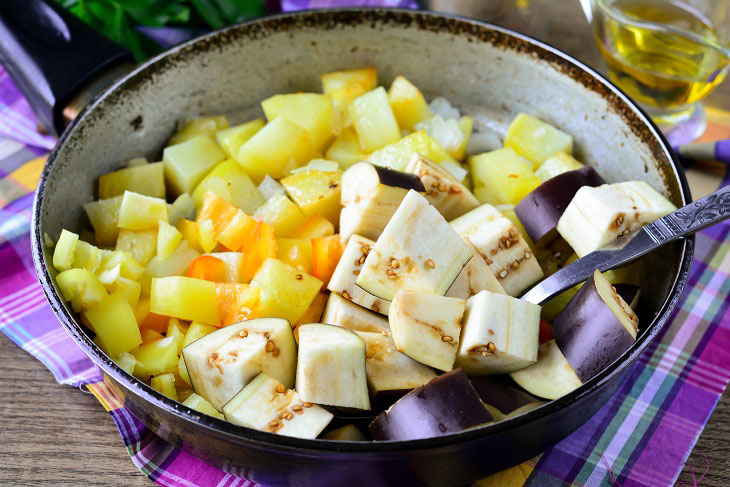 8. Stir the vegetables and fry briefly all together. All vegetables should be cooked evenly over medium heat. You can add some more olive oil.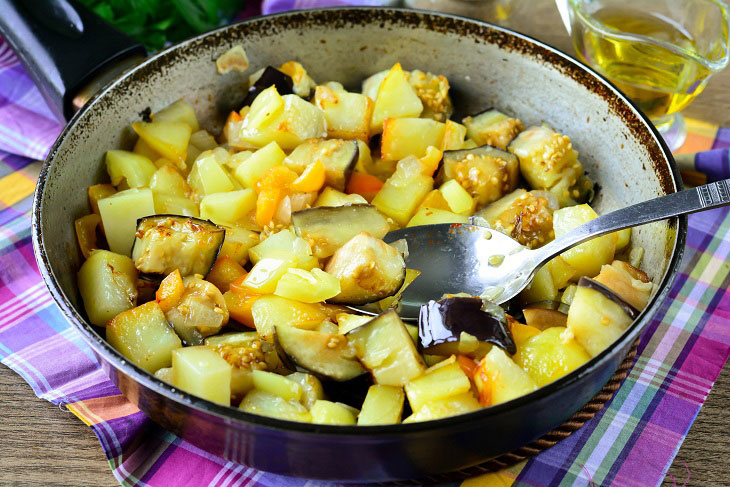 9. Rinse the tomatoes, remove the stalks. Cut vegetables into medium cubes.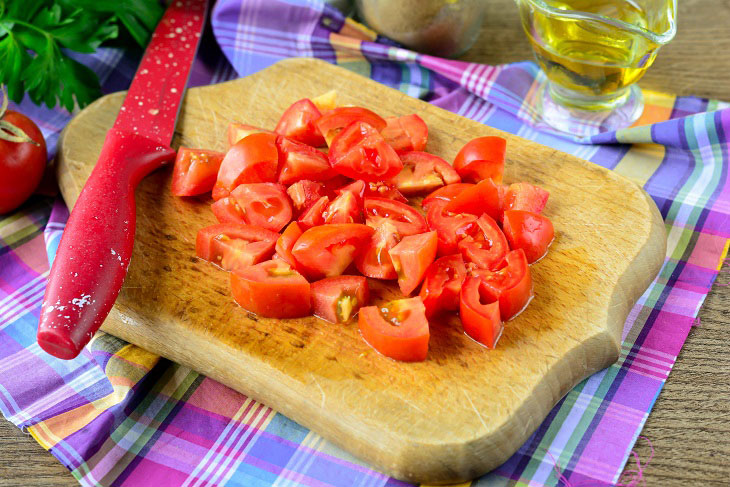 10. Pour the tomatoes into the pan with vegetables, squeeze the garlic through the press into the same place. Salt, pepper to taste, add dried or fresh oregano, mix. Remove the skillet from the heat.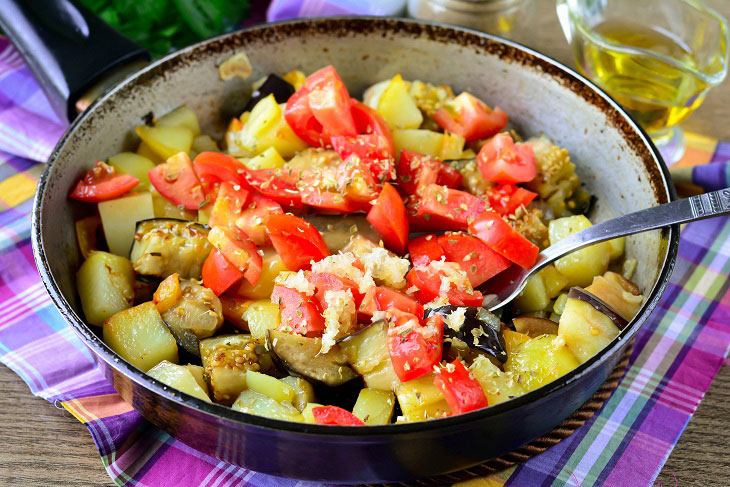 11. Transfer all vegetables to a baking dish, oil can be omitted.
12. Bake the chanfotta for 20 minutes in the oven at 180C so that all the vegetables are soft, fully cooked. Serve immediately. Everyone will like this Sicilian vegetable stew.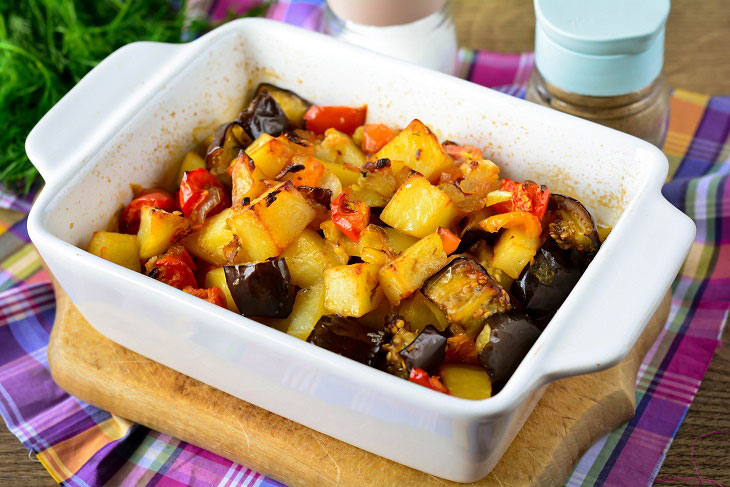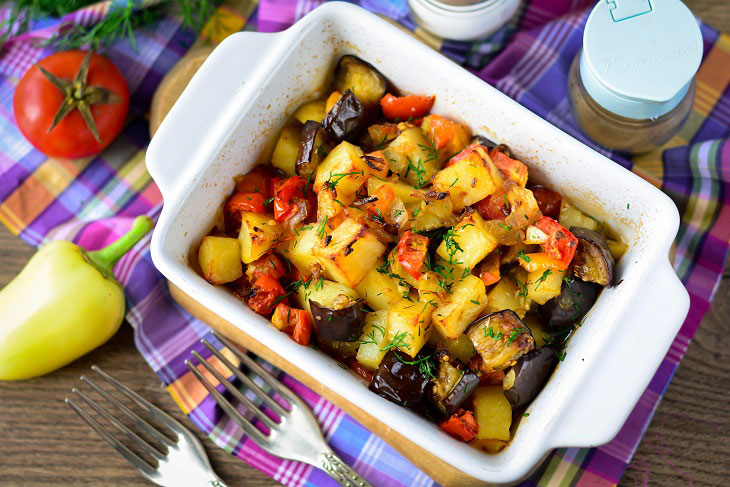 Bon appetit!