Appetizing vegetable casseroles are popular dishes at our table. Cooking them is easy and simple. Especially tasty is this casserole made from summer vegetables, which are always available in season. The dish turns out to be hearty and light, suitable for a diet table and baby food. Let's make zucchini casserole and melted cheese tomato.
Fresh vegetables are quite juicy, so it is important to remove excess liquid from zucchini and add a little thickener to the base of the casserole. You can use semolina, flour, boiled half-cooked rice or starch. In addition, for the stability of the structure, eggs are added to the casserole. For an appetizing golden brown crust, choose low-melting varieties of hard or young cheese with a classic taste. When choosing a tomato, give preference to local fleshy varieties with bright colors.
The casserole is cooked in the oven in a mold. For cooking, a ceramic dish with a fire-resistant coating is best suited.
Ingredients:
Zucchini – 250 g.
Tomatoes – 100 g.
Manka – 25 g.
Greens – 5 g.
Garlic – 1 clove.
Cheese – 70 g.
Sage – 2 g.
Savory – 3 g.
Butter – 10 g.
Salt, pepper – to taste.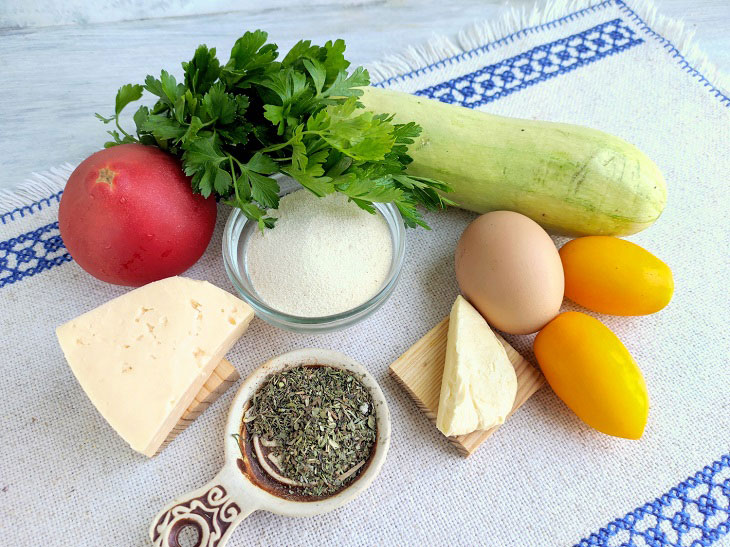 How to cook:
1. Rinse the zucchini, wipe with a towel and remove the ponytails. Grate the vegetable on a medium grater. Lightly salt.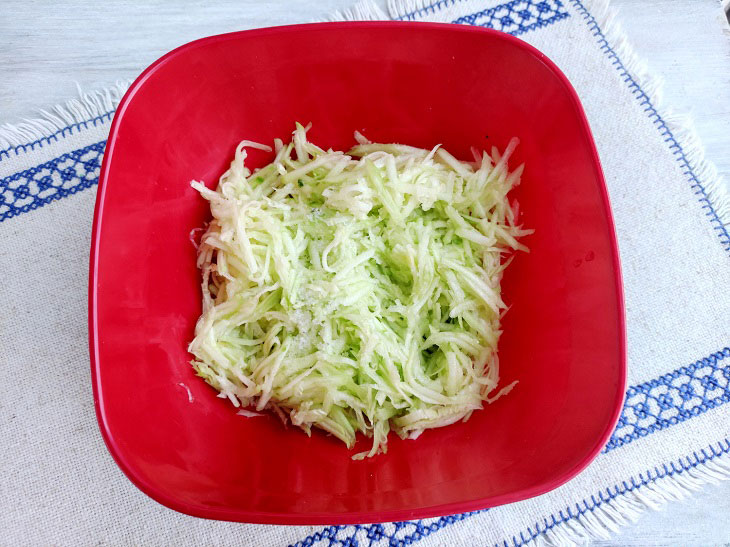 2. Peel the sepals from the tomatoes. Cut into circles and semicircles.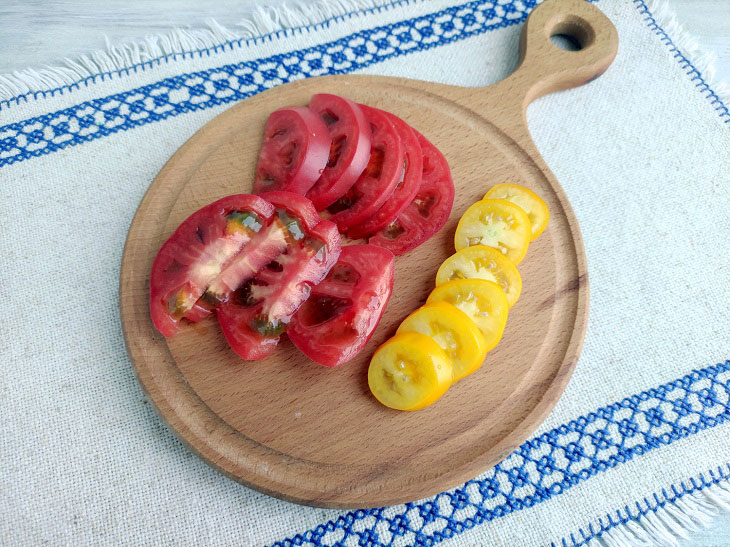 3. Squeeze the squash mass from excess liquid. Return the zucchini mass to the bowl, add the herbs and grated garlic.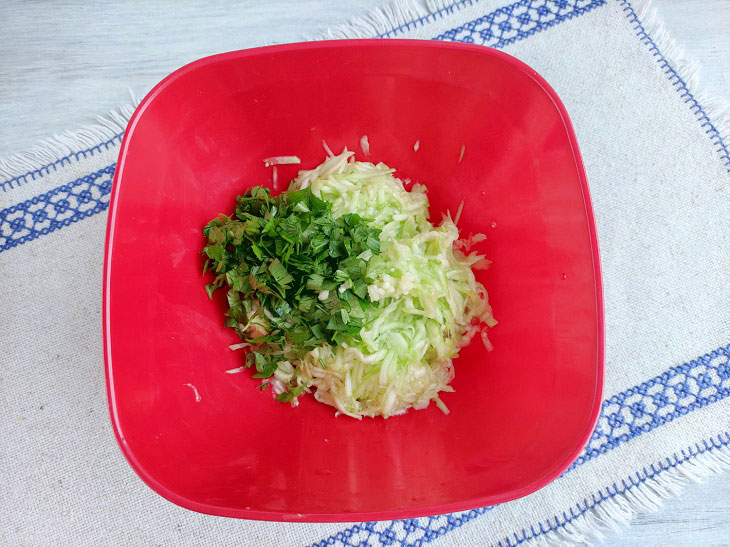 4. Enter the egg, add salt, pepper and spices. Mix.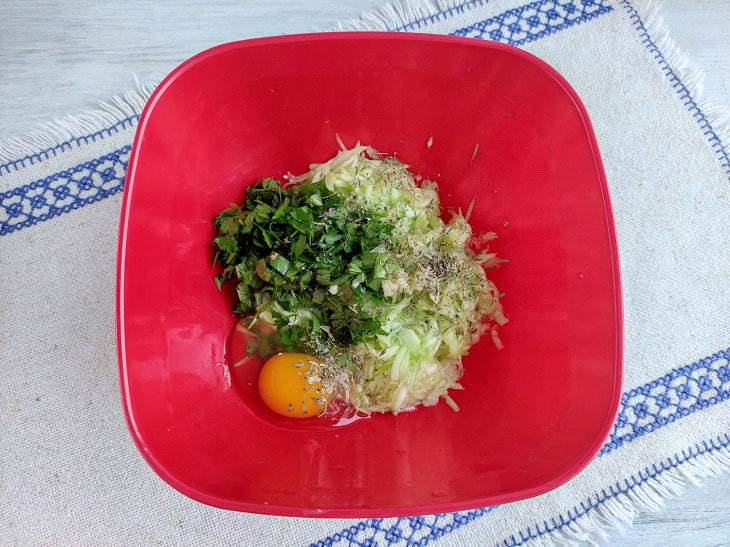 5. Grate half of the cheese on a fine grater, put in a bowl with semolina.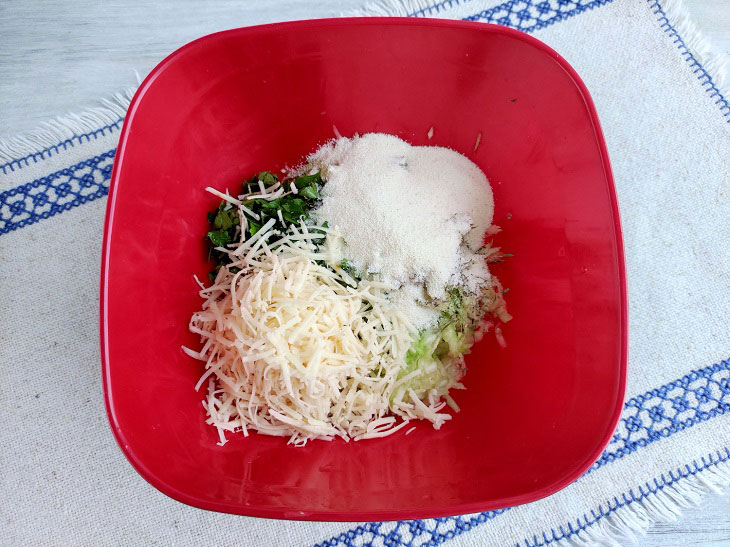 6. Mix the casserole base. Leave for 7 minutes.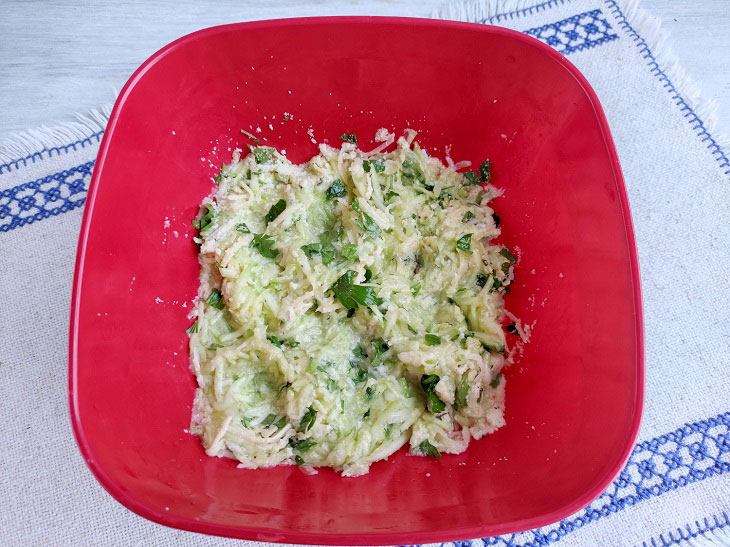 7. Grease the bottom and sides of the dish in which the dish will be baked with oil. Preheat the oven to 200 degrees.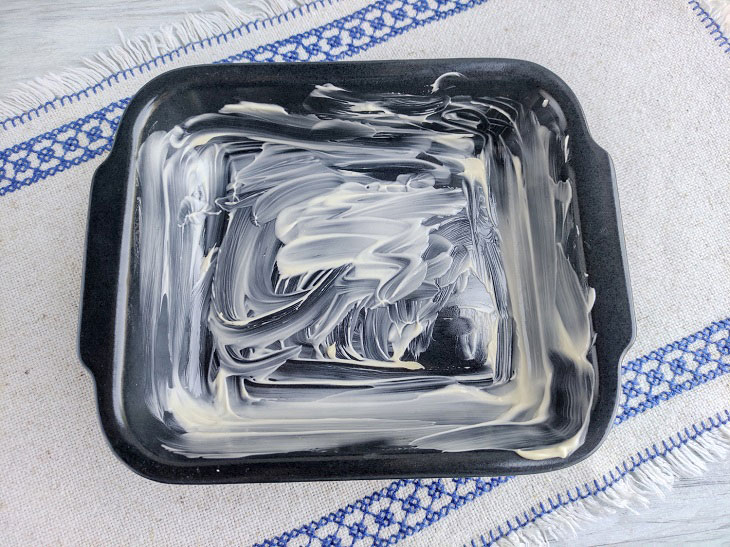 8. Put the zucchini mass into the form, smooth it.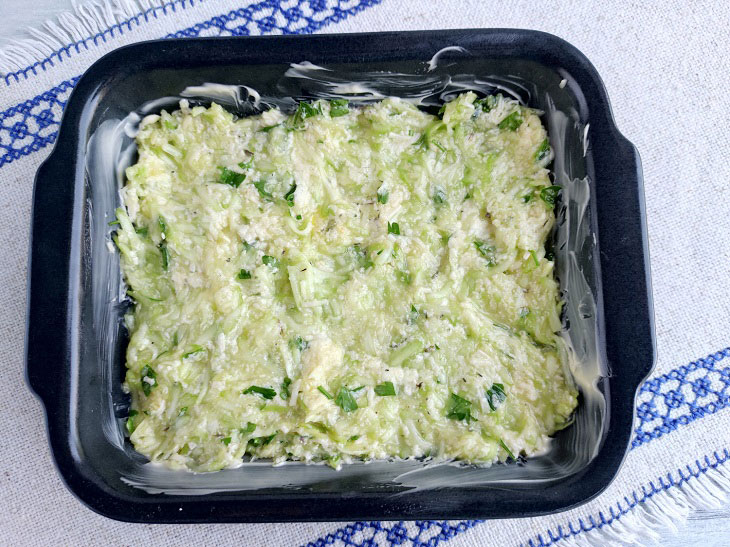 9. Put in the tomatoes.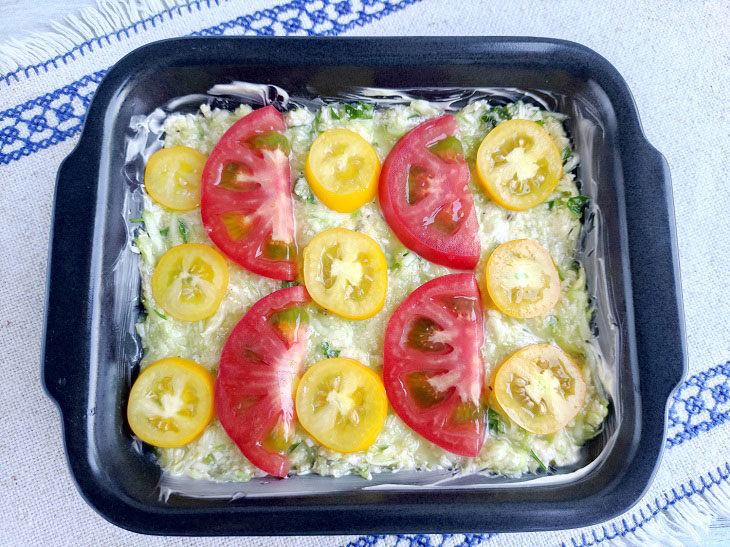 10. Grind the remaining cheese with a grater with large holes, lay on top of the tomato. Place the form in the oven, cook for 25 minutes.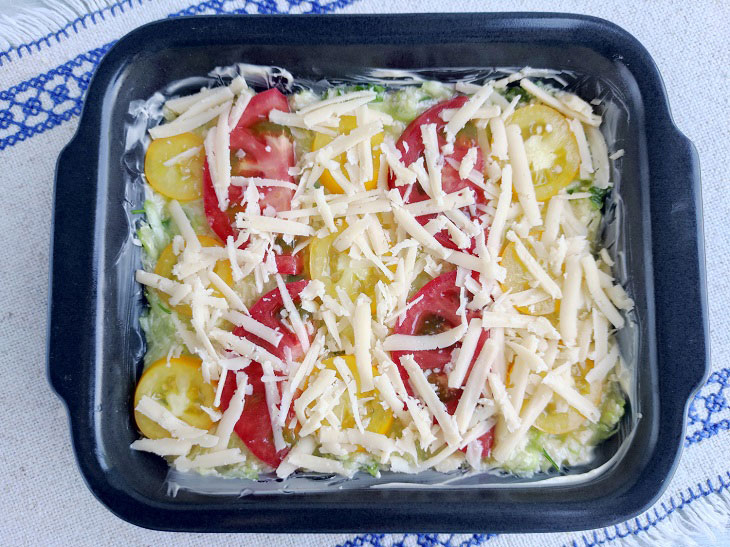 11. Let the dish cool down a bit. The casserole can be transferred to a plate or served in the form in which it was prepared. Cut the dish into portions.
The casserole goes well with tzatziki or tabasco sauces. Additionally, you can serve fresh bread.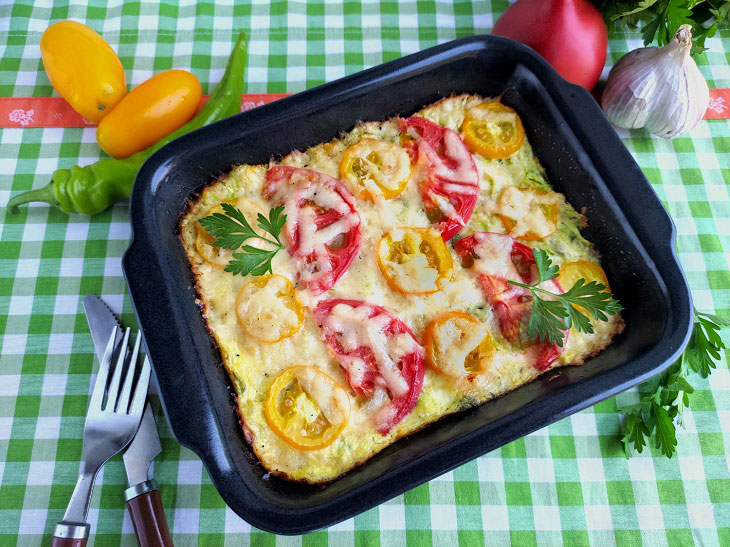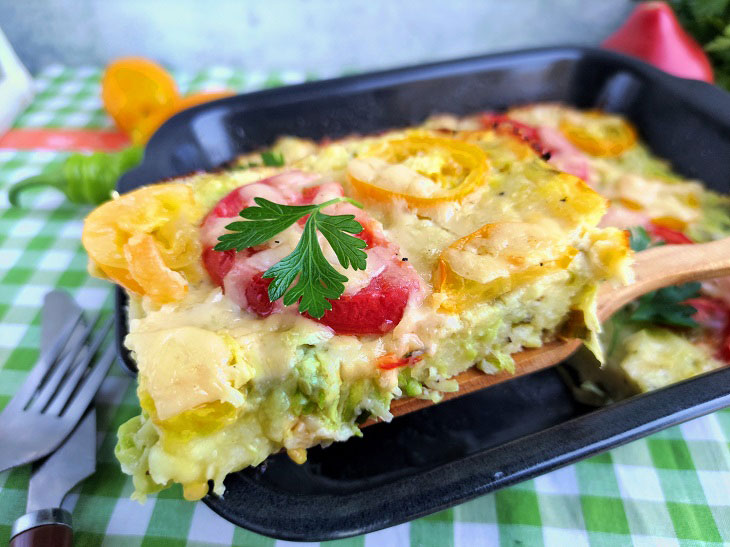 Bon appetit!