From zucchini you can cook a very tasty and tender pate. Yes, yes, it is pate! And it's pretty easy to cook. To prepare it, you should use absolutely any zucchini, since they will still be pre-fried with other vegetables, and then chopped with a blender or twisted in a meat grinder. In addition to zucchini for making pate, you must also take carrots and onions. Butter, which will be added to the chopped vegetable mass, should be of excellent quality, since the taste of the finished squash pate also depends on its taste.
It is best to serve ready-made vegetable pate to the table cold, spreading it on slices of bread. However, you can simply put it on the table in a bowl and put a spoon next to it.
Ingredients:
Zucchini – 2 pcs.
Carrot – 1 pc.
Onion – 0.5 pcs.
Garlic – 1 clove (you can not add this ingredient).
Butter – 50 g.
Salt – to taste.
Ground black pepper – to taste.
Vegetable oil (without pronounced odor) – 40 ml.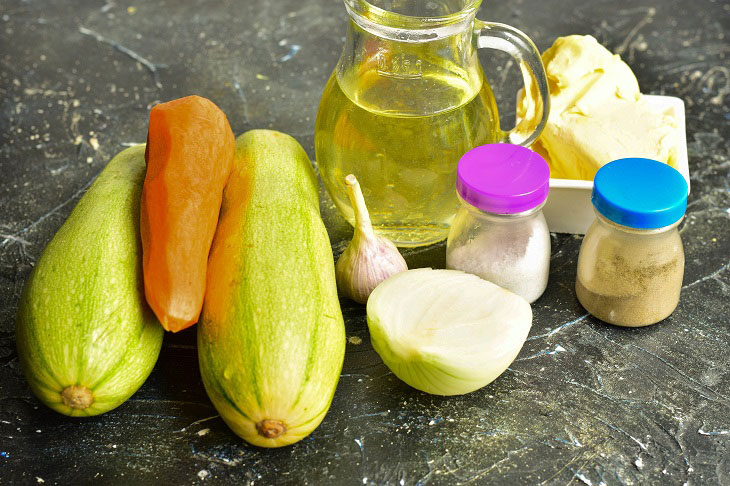 How to cook:
1. Peel the zucchini. Cut them into medium sized cubes. Put them in the pan right away.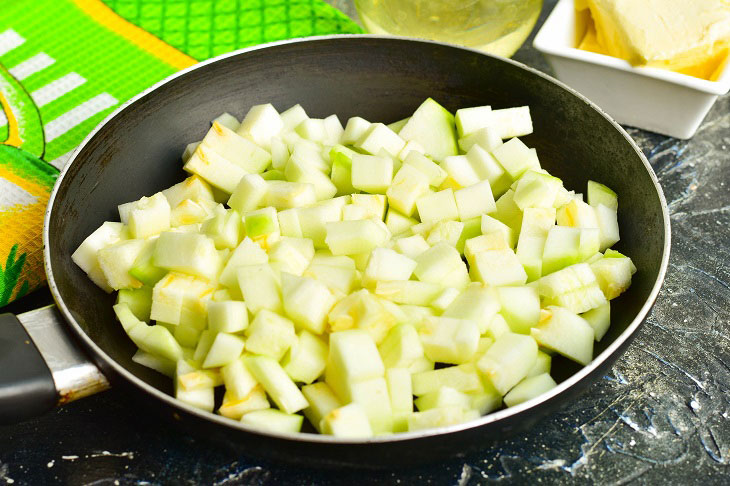 2. Now peel the rest of the vegetables. Chop the onion and grate the carrot.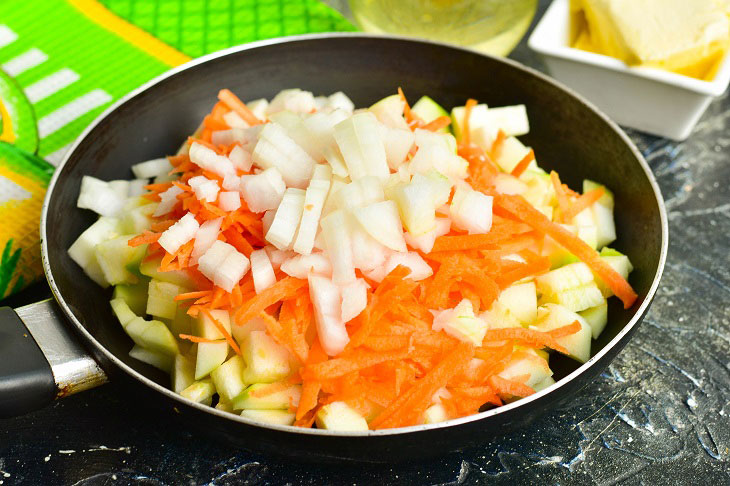 3. Pour in vegetable oil. It may need a little more or less.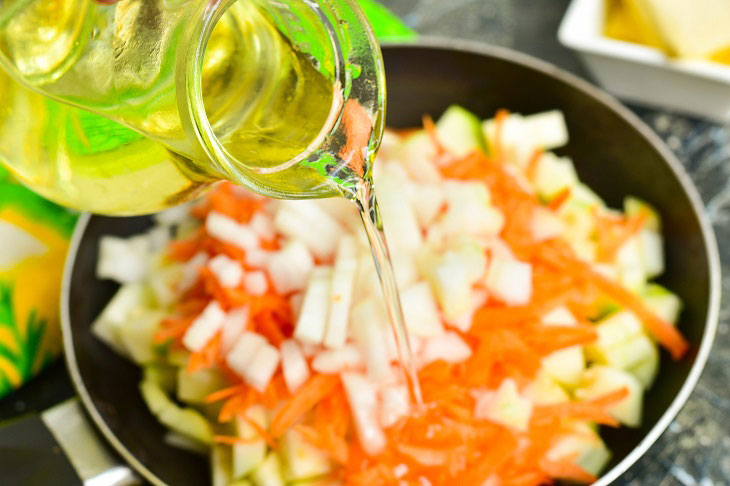 4. Add salt and ground black pepper to taste.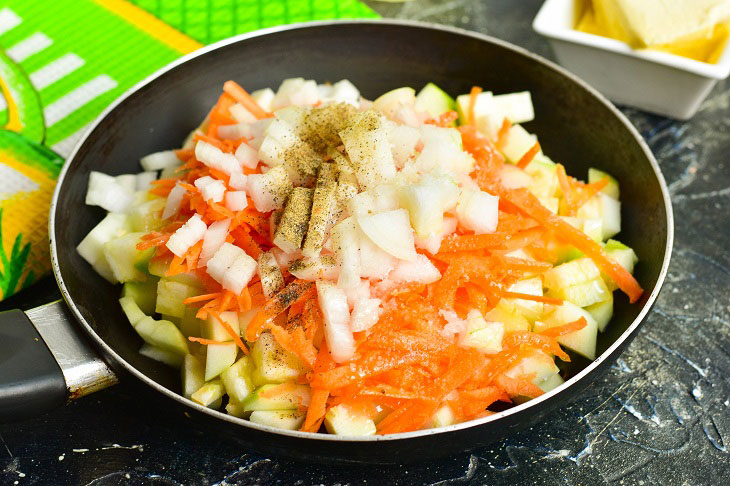 5. Now put the pan on the fire and simmer the vegetables over medium heat until soft, periodically stirring them with a spatula. In time, this procedure will take about 7-10 minutes.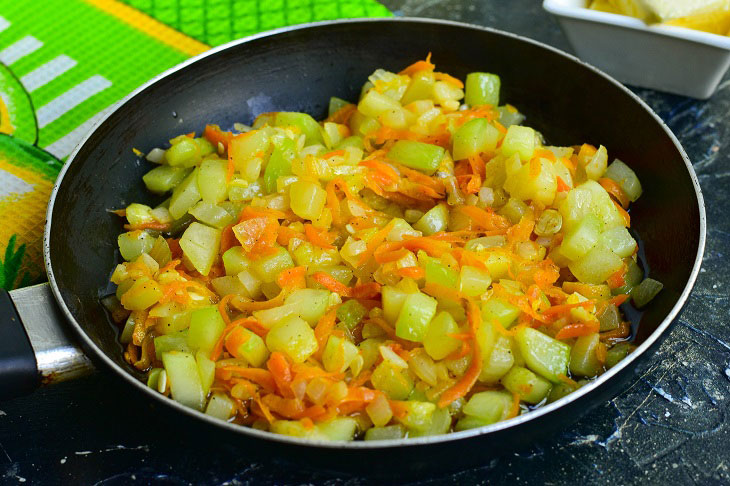 6. Now cool the vegetables a little, transfer them to a bowl, chop with an immersion blender, adding a clove of garlic.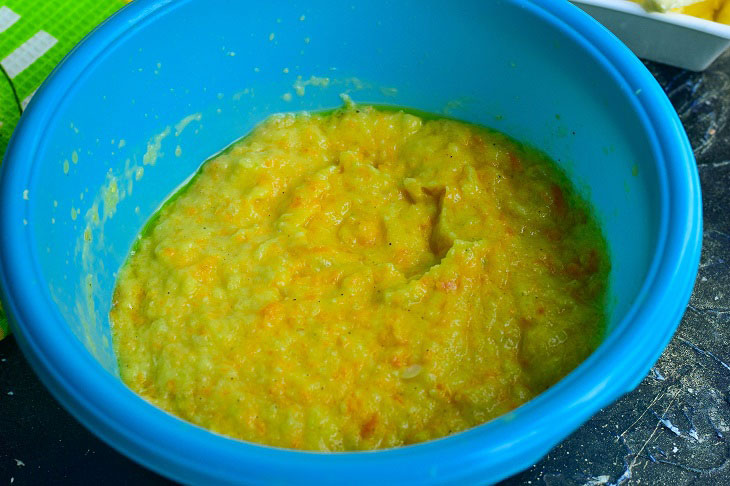 7. Then add room temperature butter.
8. Mix all the ingredients very well until smooth. Place the bowl of pâté in the refrigerator for several hours.
After that, spread the pate on slices of bread (it is better to use toast bread and cut it in half to make triangles), and boldly serve the vegetable appetizer to the table.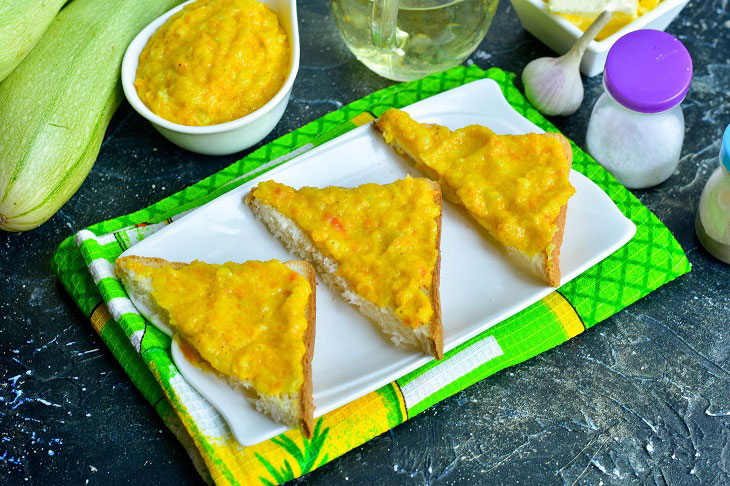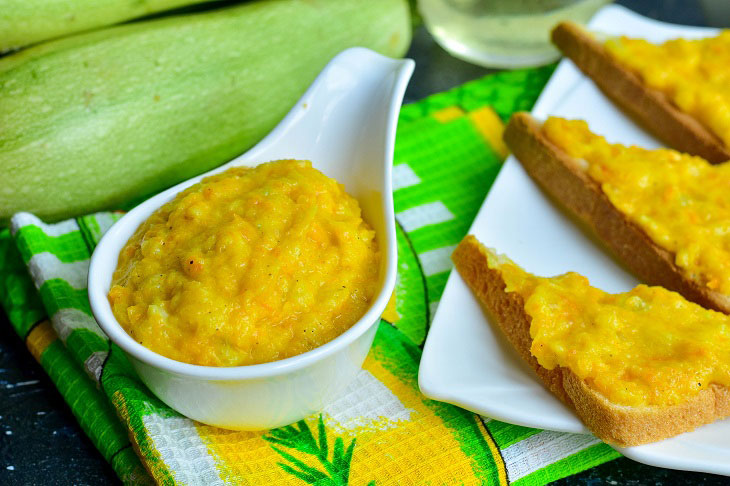 Enjoy your meal!