Balls in a pomegranate are a spectacular cheese appetizer that will decorate any celebration. But it will be especially good at the New Year's table or at a corporate buffet table. Depending on how you plan to serve the dish, the size of the balls is selected. If this is a buffet, then the products should be one bite. For a feast, you can form larger balls.
The recipe calls for a variety of cheeses. It is better if it is a mixture of aged, classic, processed, young and curd cheeses. Use parmesan, Russian, mozzarella, ricotta. Dry herbs and spices are added to the mass for additional flavor. In the middle of each ball is placed a small nut, an olive, a cap of a pickled mushroom, grapes, a cube of boiled carrots or a piece of pineapple. All these fillers can be played as playful predictions for the next year. Interesting ideas to use pomegranate seeds for deboning. They will reliably keep the cheese ball from weathering, give the products a bright ruby ​​color and a pleasant sourness.
You can serve the appetizer on a large serving platter, in paper muffin tins, or on disposable teaspoons or buffet forks.
Ingredients:
Pomegranates – 250 g.
Fresh herbs – 5 g.
Dry herbs (tarragon, thyme) – a pinch each.
Hard cheese – 100 g.
Ricotta – 100 g.
Parmesan – 50 g.
Thread cheese – 20 g.
Cheese "Health" – 100 g.
Salt, pepper – a little.
Olives, nuts – to taste.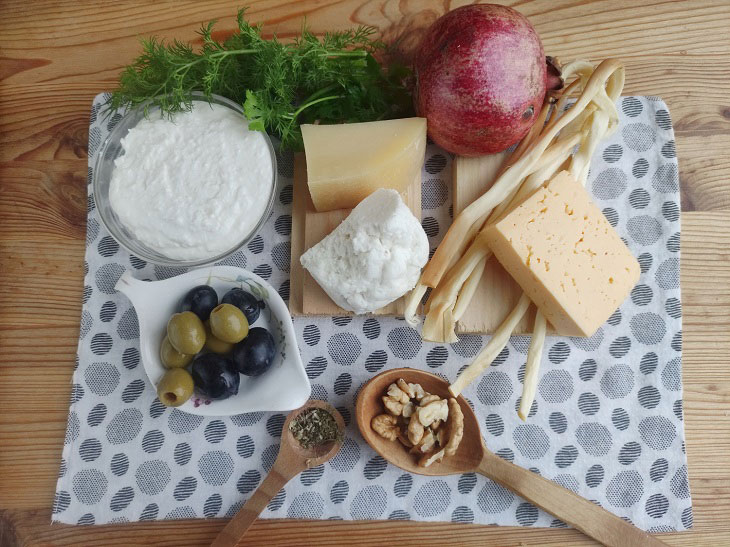 How to cook:
1. Drain the ricotta in a colander to remove excess liquid. Transfer to a bowl and mash with a spoon.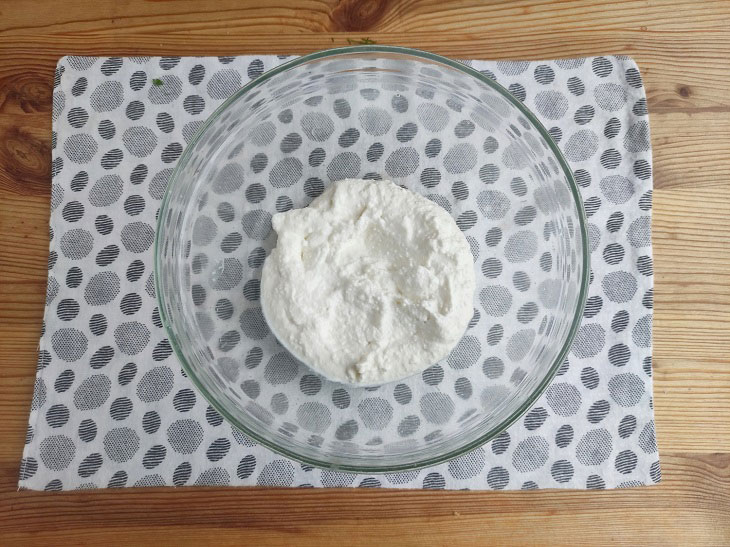 2. Add finely chopped fresh, dry herbs, salt, pepper and chopped string cheese.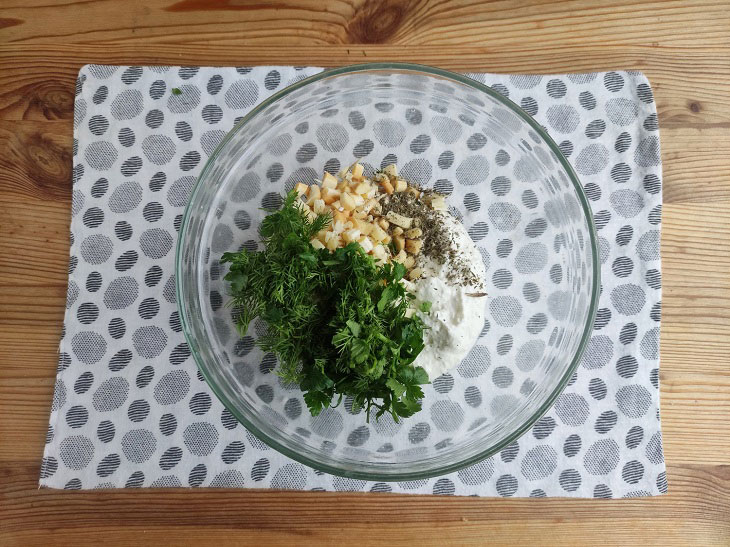 3. Grate Health cheese, hard cheese and parmesan.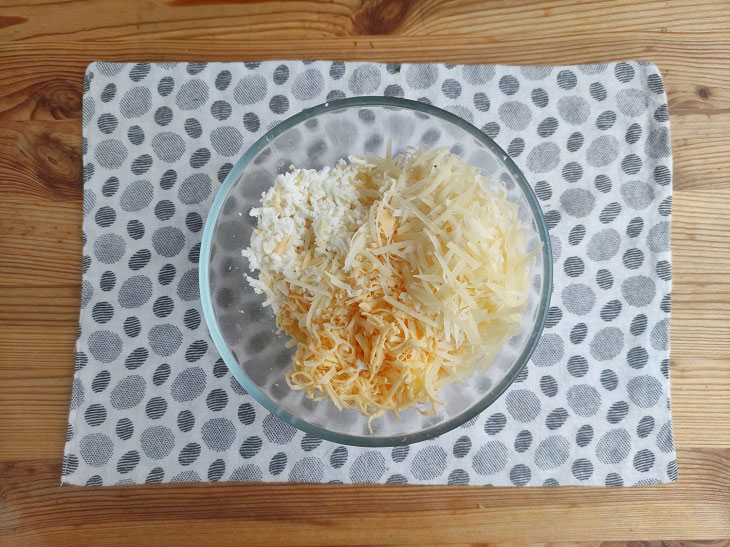 4. Connect the prepared components. Mix mass. Leave it in the refrigerator for one hour.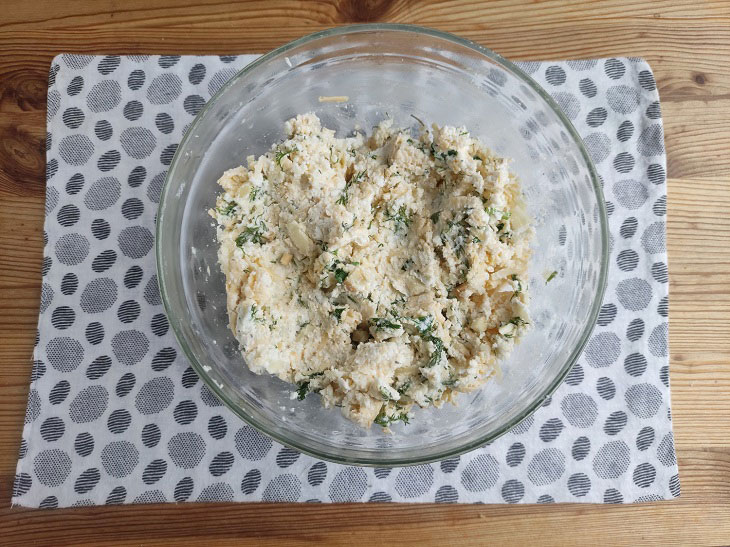 5. Remove the cheese base from the refrigerator, form a ball with a teaspoon. Grease your hands with butter. Place an olive or any fillers of your choice in each ball.
6. Separate the seeds from the pomegranate, put them on a paper towel, and pat dry. Roll the products in pomegranate seeds and put on a plate for serving.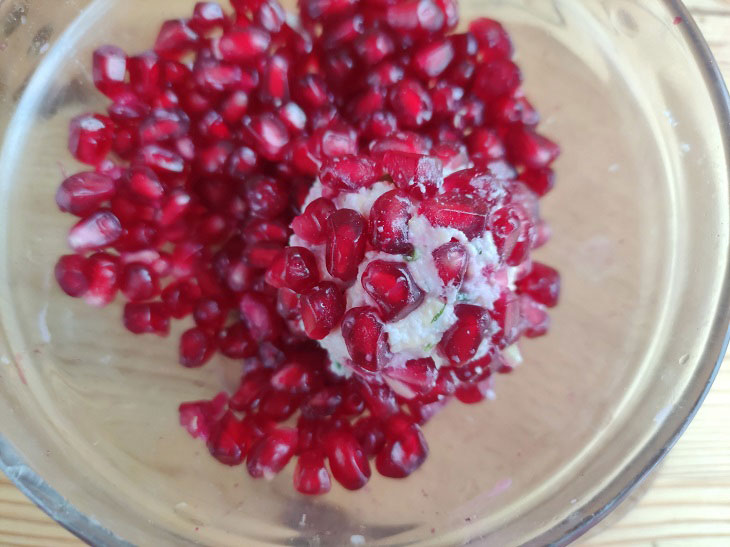 7. Decorate the dish and serve. The appetizer has a rich cheesy taste with a creamy aftertaste.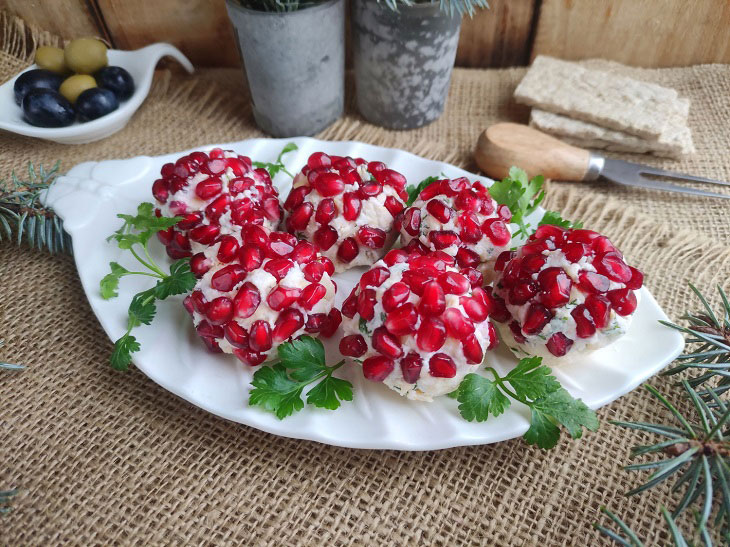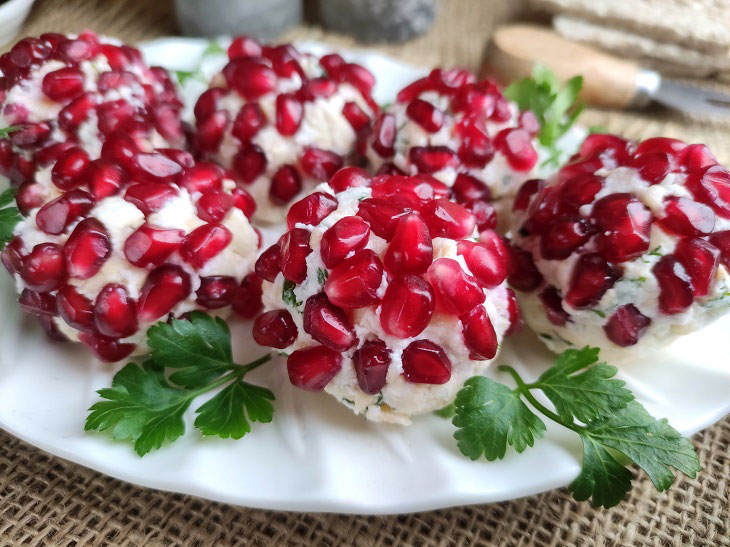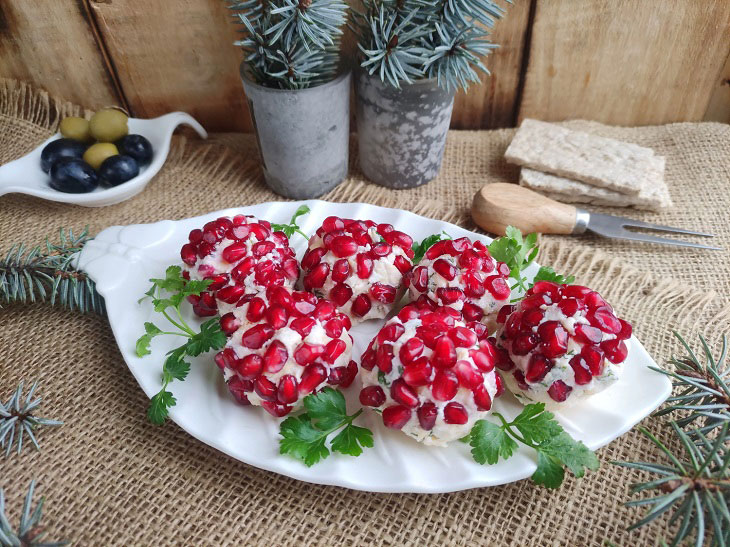 Bon appetit!