Delicious lavash rolls stuffed with potatoes can be prepared for dinner, breakfast or in case of unexpected guests. Products resemble puff pastry pies, look appetizing and turn out satisfying. For the filling, you can use yesterday's mashed potatoes or boil potatoes specifically for snacks. In addition to potatoes, greens, garlic, mushrooms, low-melting cheeses, bacon or ham cubes can be added to the filling. An interesting taste will turn out if the puree is supplemented with pieces of canned tuna.
We chose the option with mozzarella and herbs. Fans of savory tastes can add hot hot peppers to the filling. Potato tubes can be cooked in the oven or fried in a pan. To fry products, you will need a frying pan with a diameter of 25 cm and refined vegetable oil. To prevent the rolls from unfolding, the edges of the products are smeared with egg white.
Ingredients:
Lavash – 100 g.
Potato – 270 g.
Cheese – 85 g.
Protein – 1 pc.
Sour cream – 30 ml.
Dill – 5 g.
Vegetable oil – 45 ml.
Salt, pepper –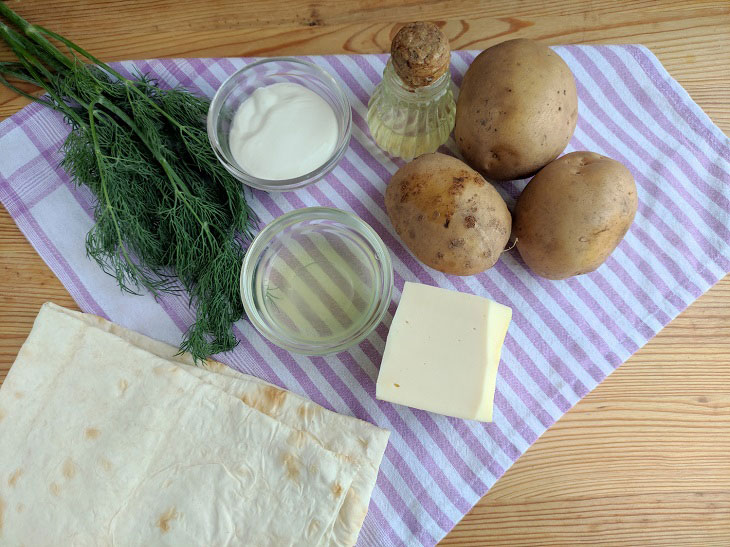 How to cook:
1. Cut a sheet of pita bread into rectangles measuring 15 x 17 cm. It is convenient to do this with culinary scissors.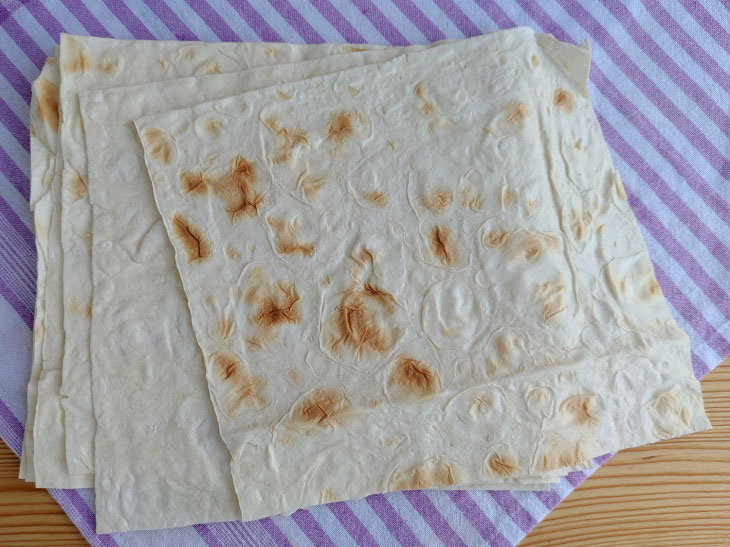 2. Put the peeled potatoes in a saucepan, cover with cold water. Add salt and cook until the vegetables are soft.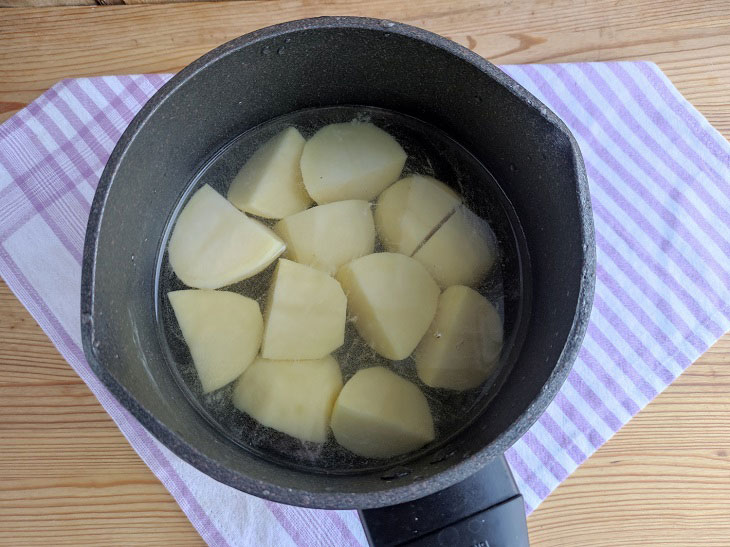 3. Drain the broth, mash the potatoes into a puree.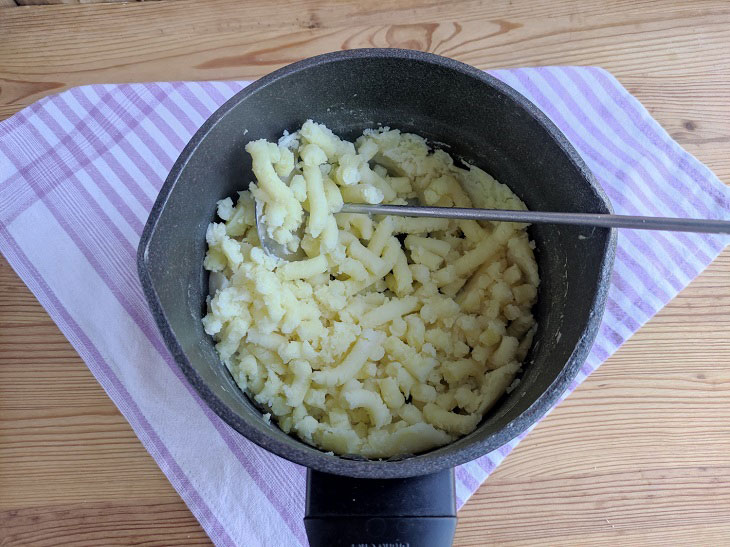 4. Add grated mozzarella and sour cream, mix stuffing.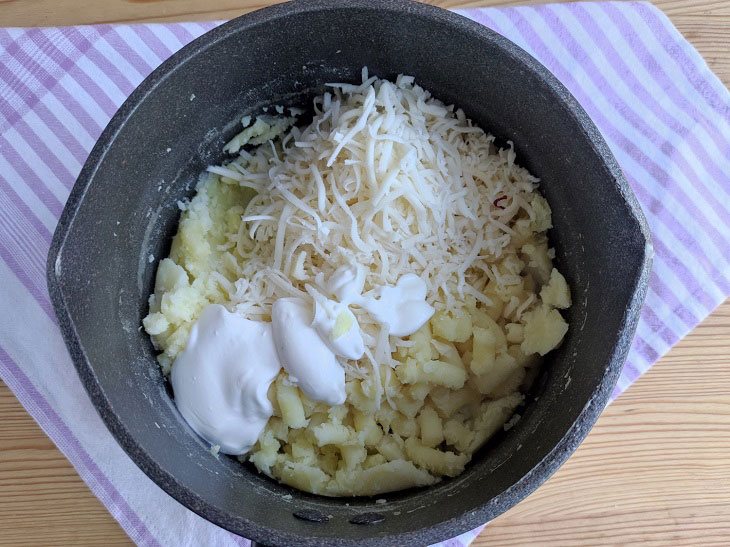 5. Sprinkle the puree with finely chopped dill.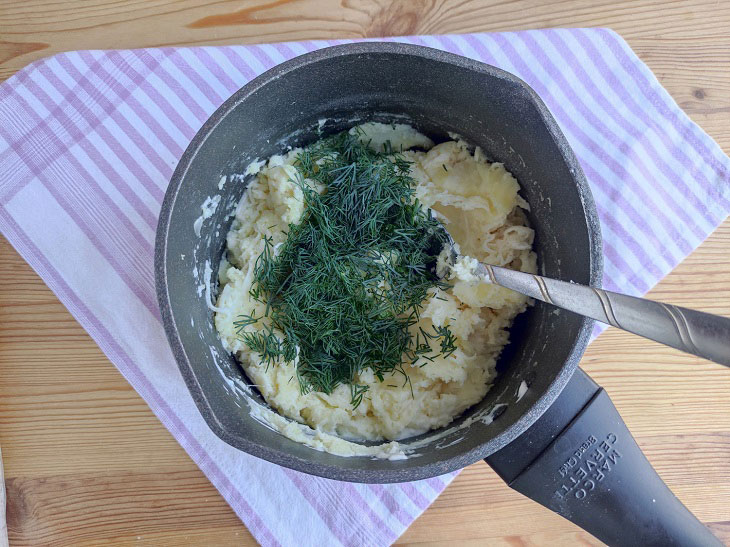 6. Lay out the lavash rectangles with the fried side down. Spread the filling along the short edge.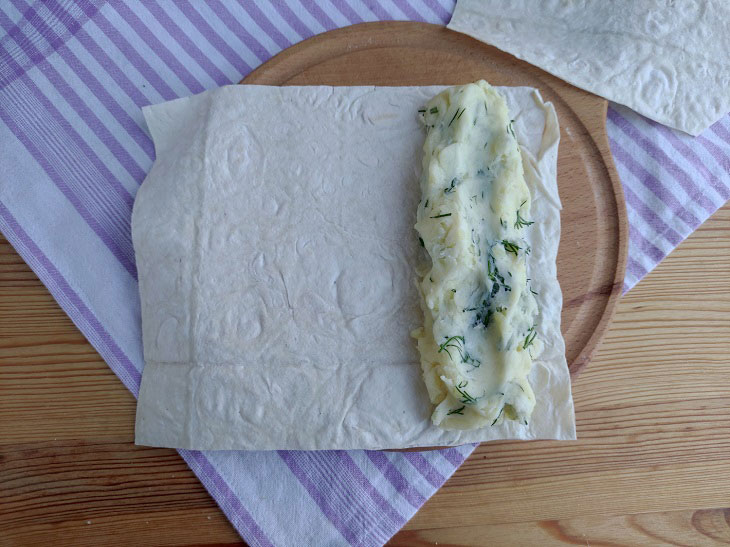 7. Roll the pita bread into a roll. Lubricate the edge with a length of 1.5 cm with protein. Wrap the pita until the end.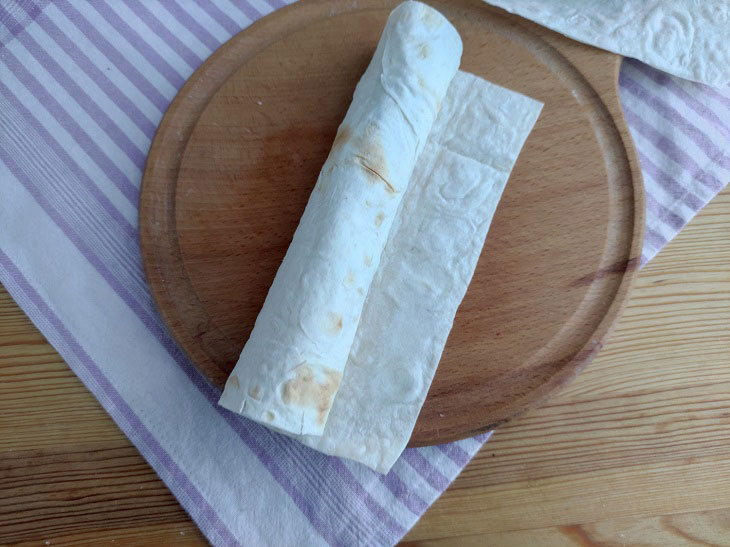 8. Fry the tubes on both sides in vegetable oil until golden brown.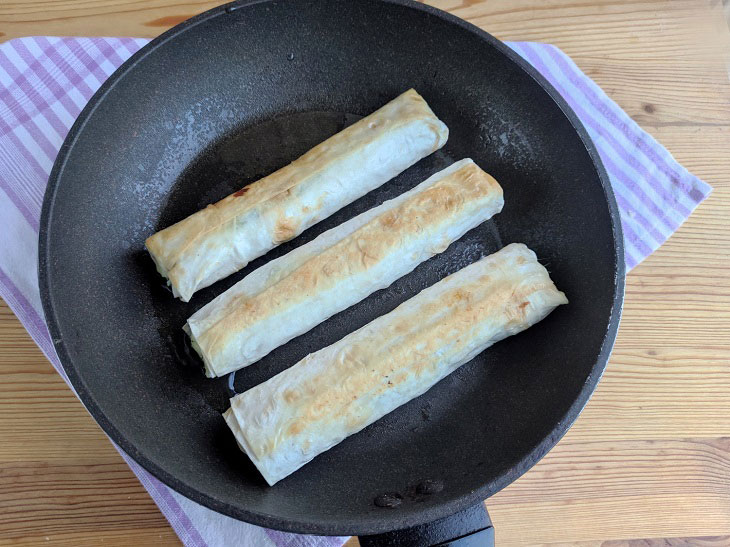 9. Cut each tube in half, transfer to a serving plate and garnish with herbs.
A hearty appetizer looks appetizing, has a delicious crispy crust and a delicate filling with melted cheese and herbs. Potato tubes lose their crunchy properties during storage, become moist and unappetizing. Therefore, it is better not to cook them for future use.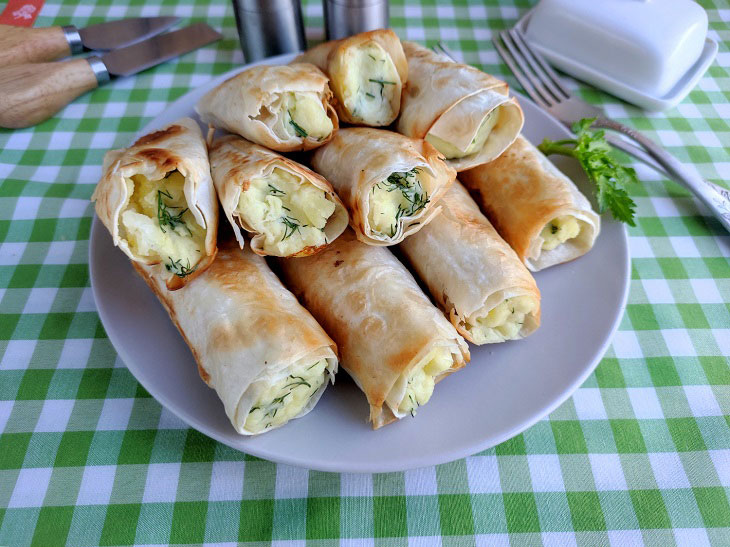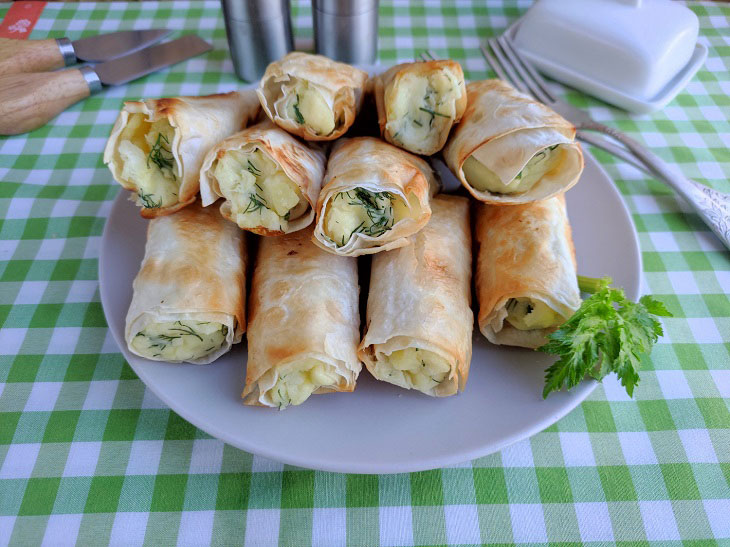 Bon appetit!