Zucchini waffles can be prepared quite quickly for breakfast. Since they are made exclusively from vegetables, such a dish can easily be classified as low-calorie and very healthy. Flour can be replaced with semolina if for some reason this ingredient is not acceptable in your case.
You will need an electric waffle iron to make this bread. It should be turned on in advance so that it warms up well, and in the meantime start preparing the dough. Zucchini for making waffles can be used both young and older. If seeds are found in the old ones, they will simply need to be removed, and the rest used for cooking.
You can serve ready-made zucchini waffles to the table cold or hot. As additives, sour cream or some kind of hot sauce is best.
Ingredients:
Zucchini (medium size) – 1 pc.
Chicken egg – 1 pc.
Salt – 1 pinch.
Ground black pepper – 1 pinch.
Flour or semolina – 2-3 tbsp. l.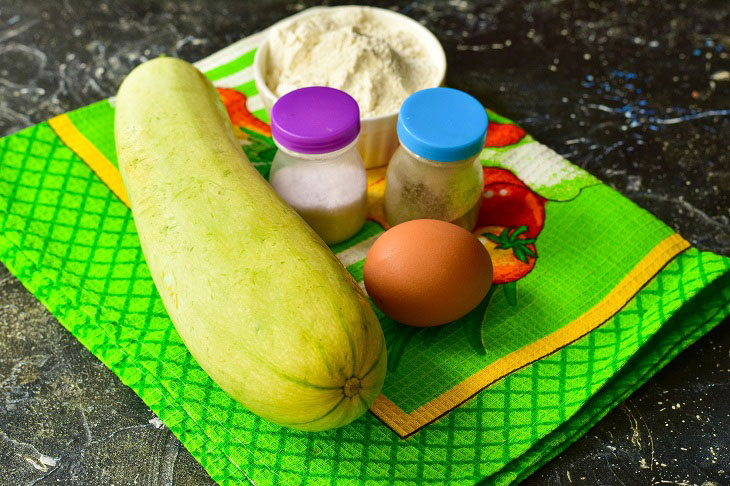 Yield: 5-7 pieces.
How to cook:
1. If the zucchini is young, then wash it and grate it on a coarse grater. Squeeze out excess juice with your hands. If the zucchini is old, then be sure to cut the peel, remove the seeds, if any, and then grate the vegetable
Grinding zucchini with a blender is not advisable, since the mass will be quite rare. Therefore, give preference to a regular kitchen grater.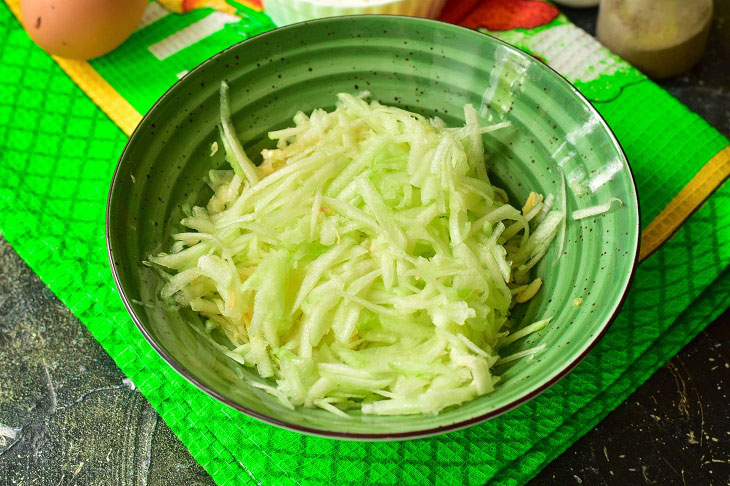 2. Drive a chicken egg to the grated zucchini.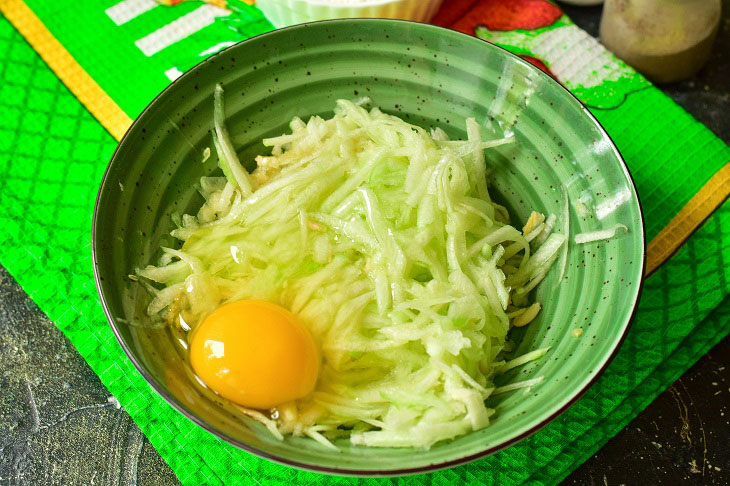 3. Add salt and ground black pepper.
If you want, you can add some other spices, for example, oregano, dried garlic, paprika and others. Chopped fresh herbs, such as dill or parsley, are also suitable.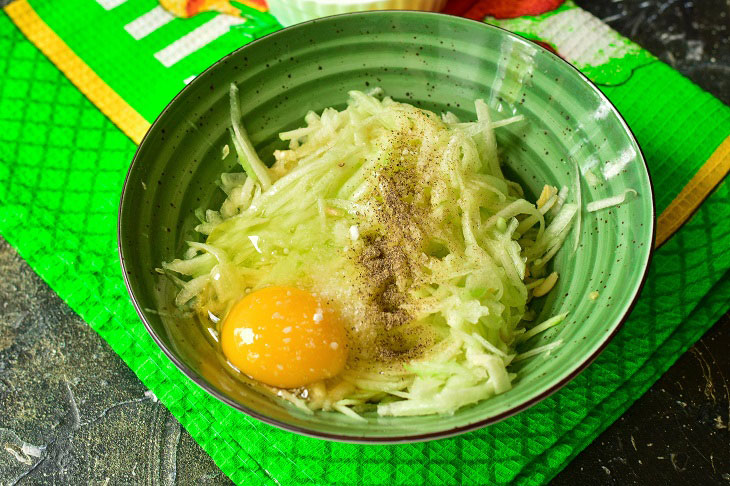 4. Add flour or semolina.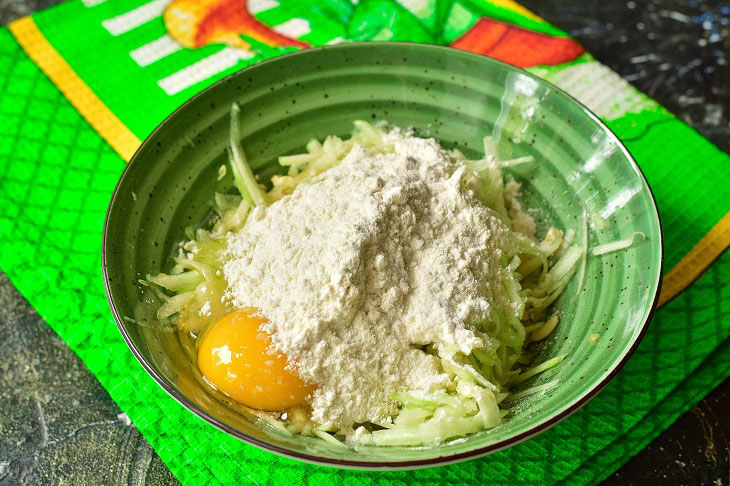 5. Mix all the ingredients very well with a spoon.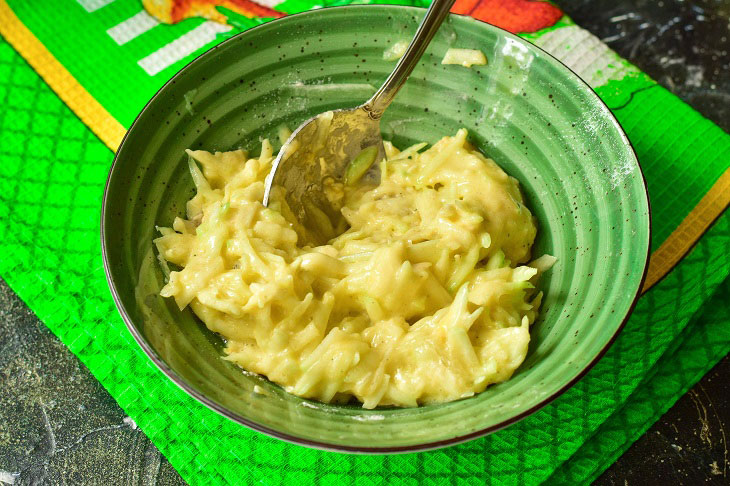 6. Now lay out 1 tbsp. l. zucchini mass in a heated electric waffle iron.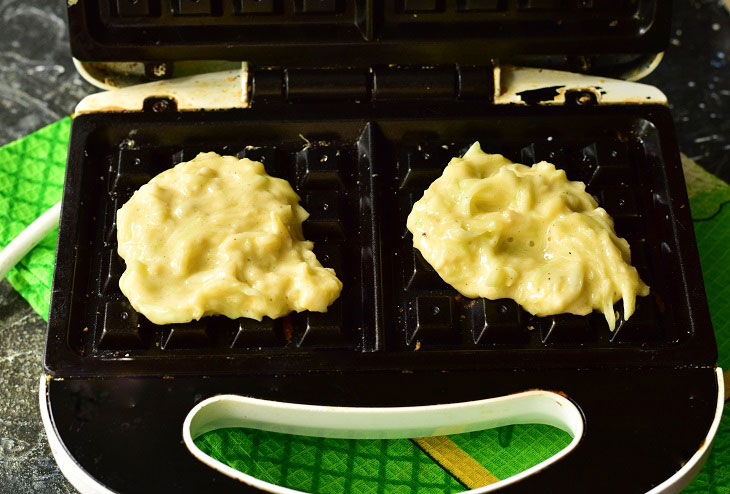 7. Fry the waffles for 1 minute.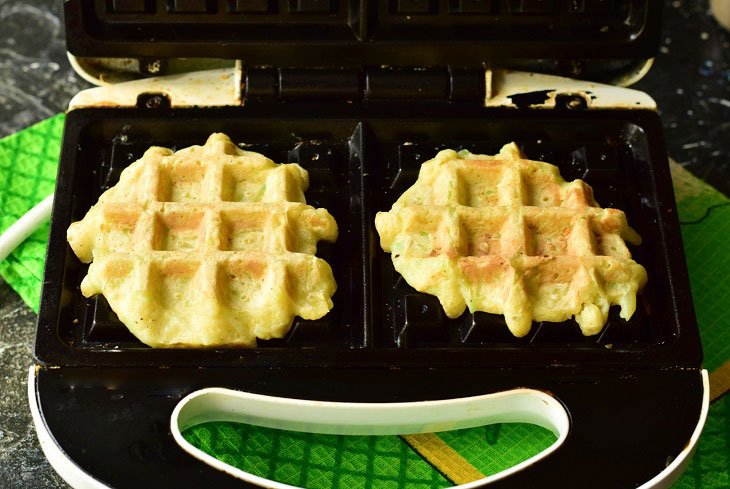 Put the finished zucchini waffles on a dish in a stack. Serve them immediately to the table.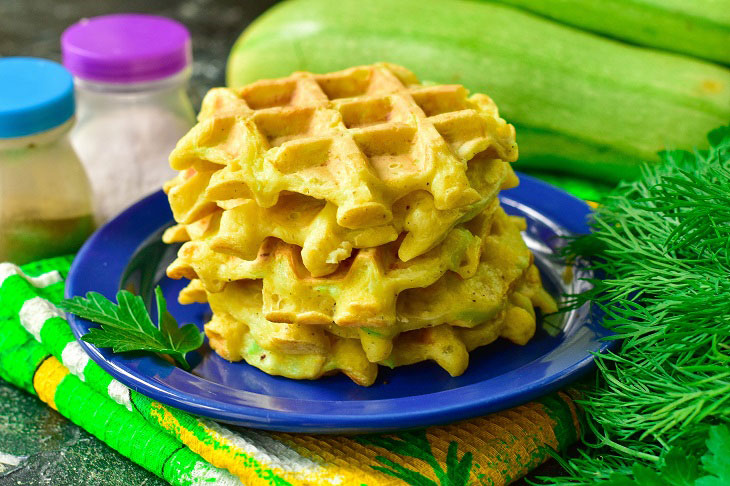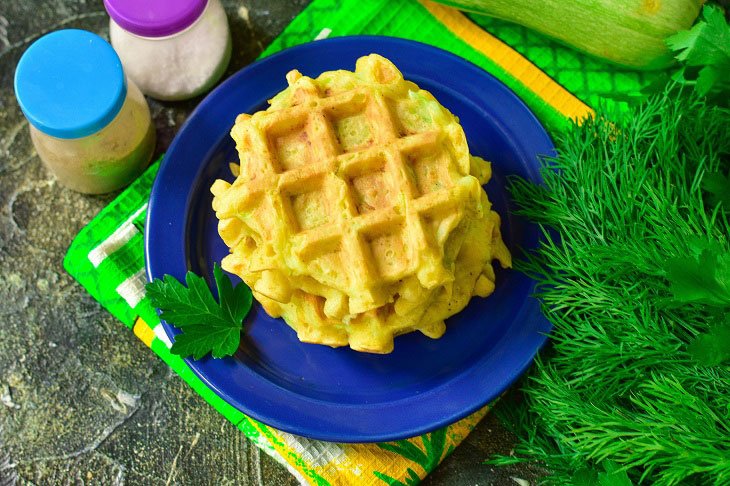 Enjoy your meal!