The festive roll with ham turns out to be original, satisfying, beautiful in appearance. It is not at all difficult to prepare it. The ingredients are available and can be safely replaced with those that you like the most to your taste.
You can serve the finished roll to the table hot or cold. It goes well with any side dishes, sauces and simply acts as an indispensable independent snack.
In this recipe, the main ingredients are chicken eggs, from which the roll is made. Quality ham and fresh tomato are used as the filling. If you want to make a roll not with ham, but with meat, then you can stop the choice on it.
Ingredients:
Ham – 100 g.
Chicken egg – 3 pcs.
Fresh tomato – 1 pc.
Salt – 1-2 pinches.
Ground black pepper – 1 pinch.
Vegetable oil – 1 tsp.
Mayonnaise – 0.5 tbsp. l.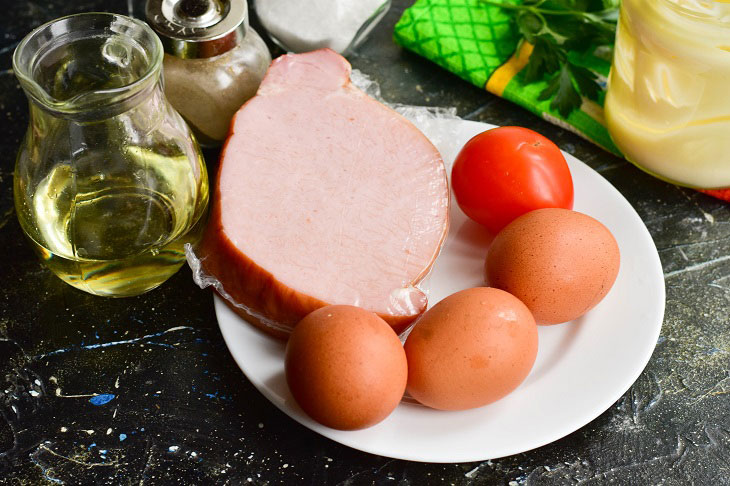 How to cook:
1. So, beat the eggs into a fairly deep bowl.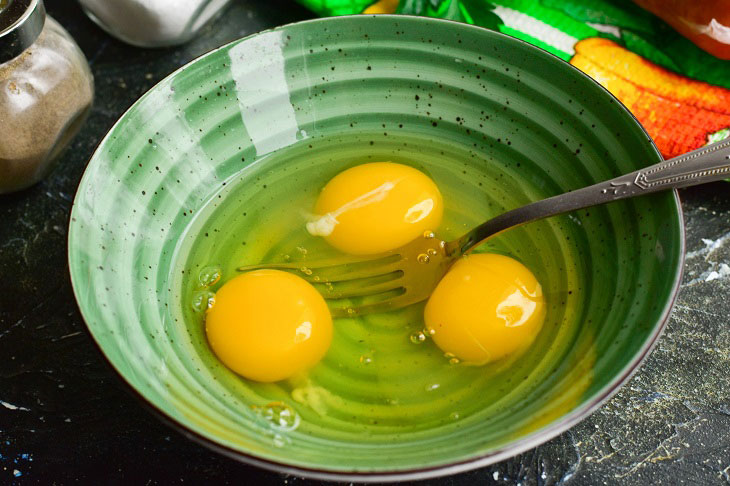 2. Pour spices into them immediately. In addition to these additives, you can safely add paprika, chopped garlic and even some kind of seasoning for meat or, alternatively, vegetables.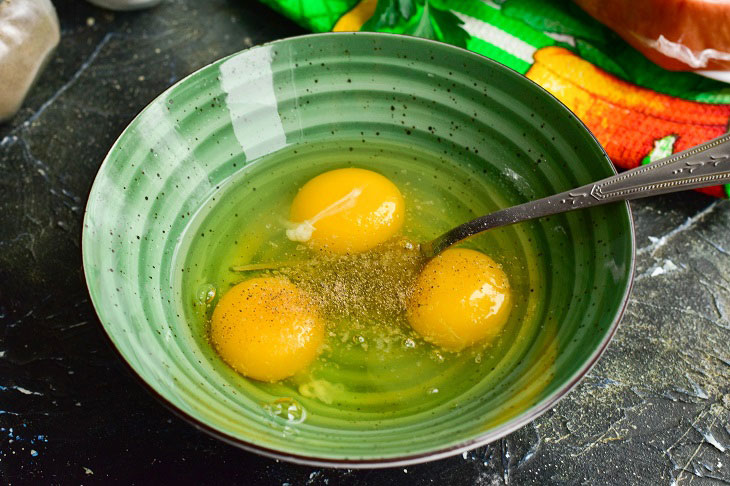 3. Using a fork, shake the eggs and spices very well. If you're used to using a blender or mixer, then beat your eggs with this kitchen helper.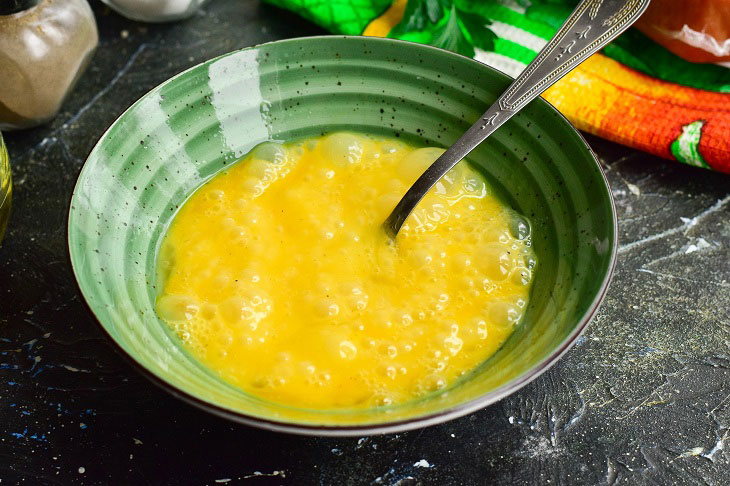 4. Cut the ham into as small pieces as possible.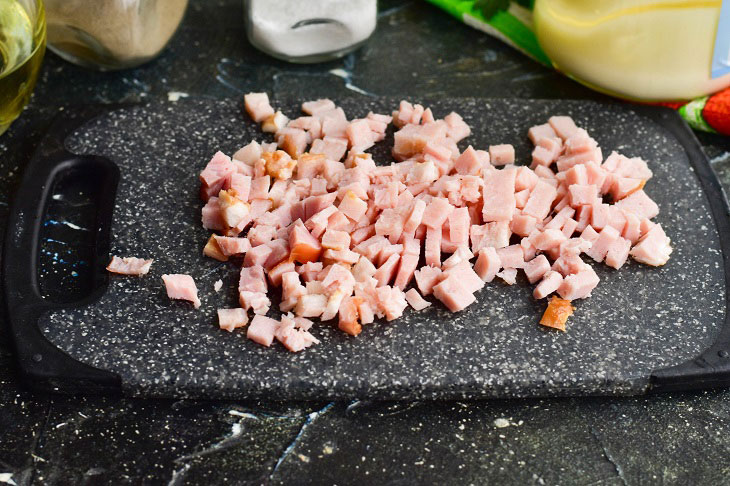 5. Now grease the pan with vegetable oil. Pour in the prepared egg mixture. Twist the pan in all directions so that the mass does not completely scatter over it. Now reduce the heat and fry the egg pancake.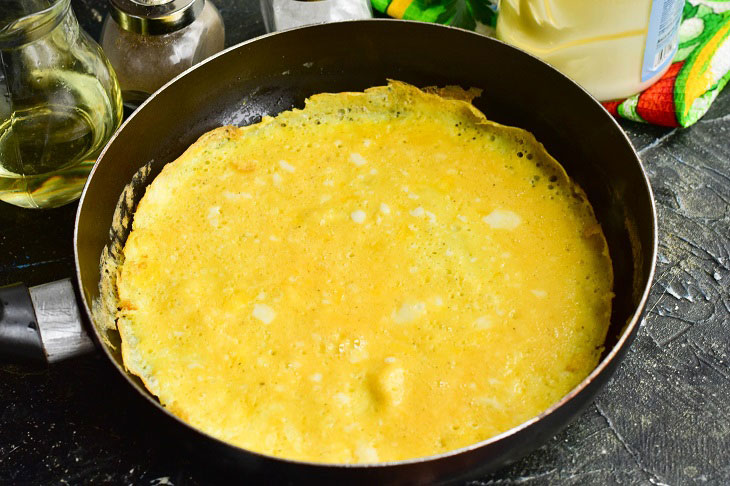 6. Put it on a dish, let it cool slightly. Spread generously with mayonnaise on top.
Mayonnaise can be safely replaced with sour cream.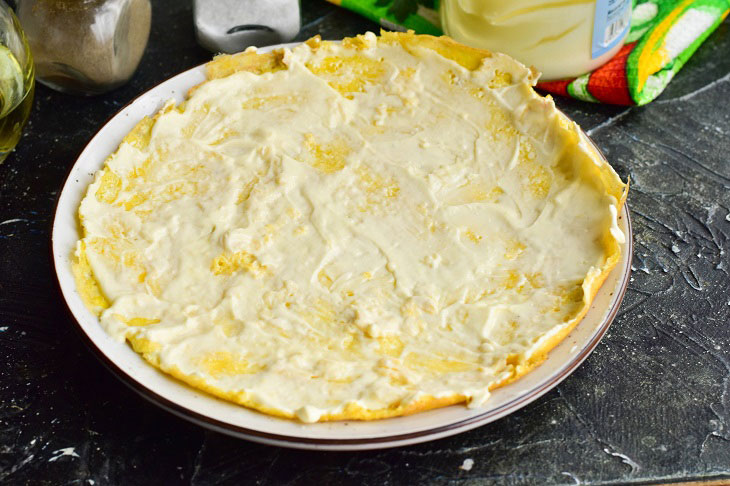 7. Lay out the pieces of ham. There must be a lot of it.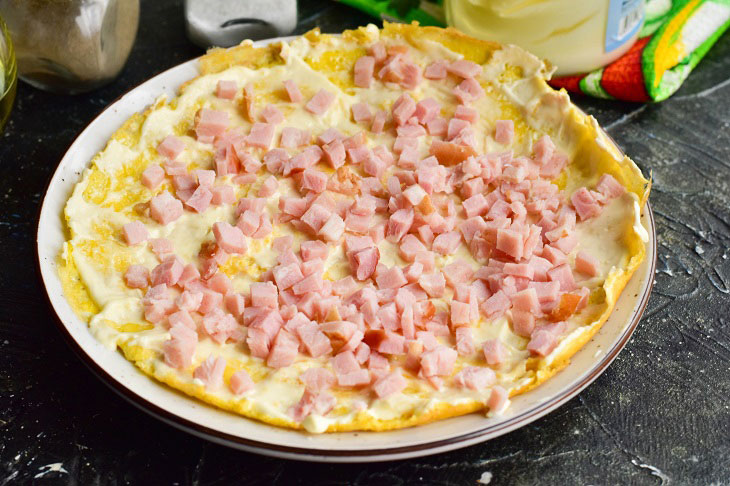 8. Put finely chopped fresh tomato on top.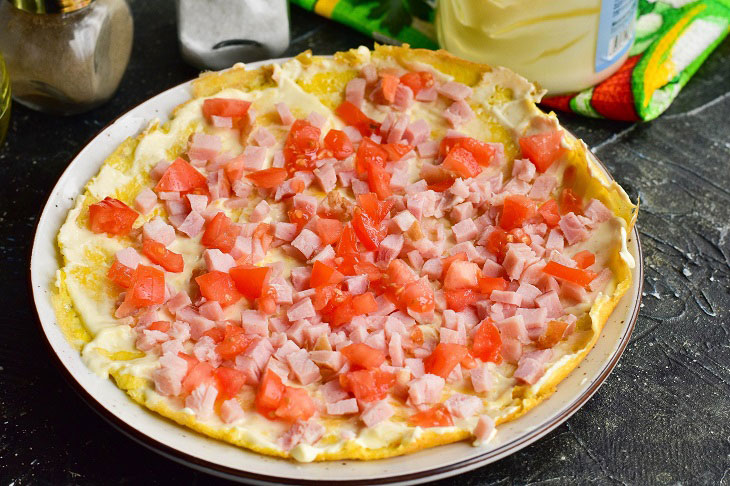 9. Now just roll up the egg pancake. Do this procedure carefully so that it does not break!
Here is such a beautiful, festive roll with ham came out! Rest assured, it will definitely appeal to everyone without exception. And the guests, in addition to praising the taste of this appetizer, will also learn its recipe.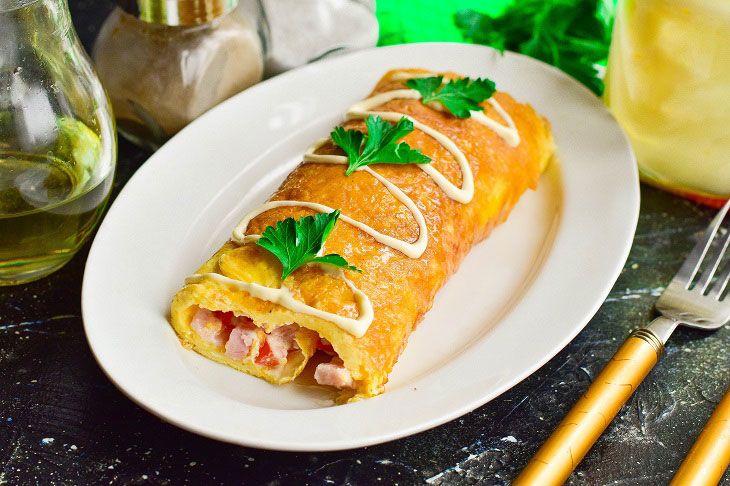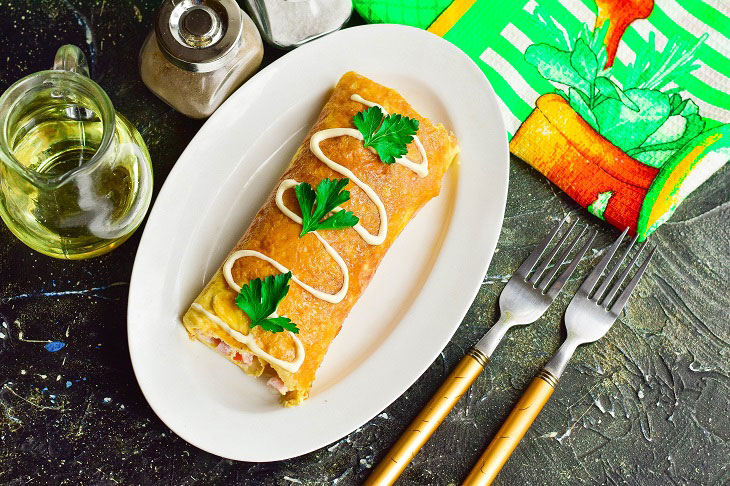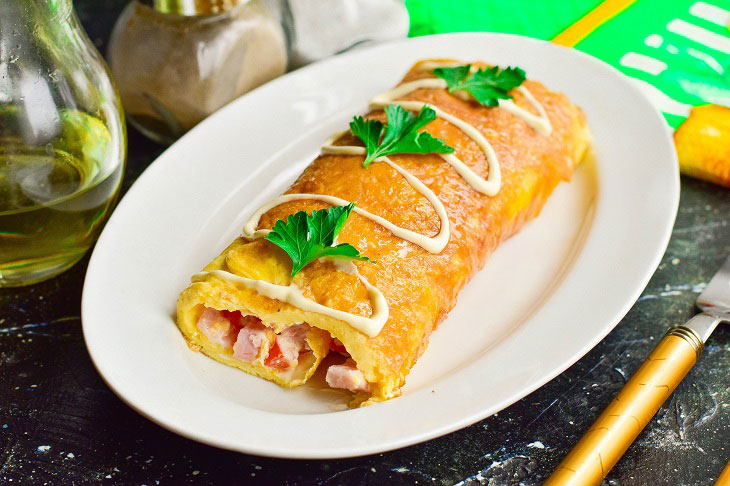 Bon appetit!