Zucchini with oyster mushrooms can be served on its own or as an addition to a side dish, meat or fish dish. Oyster mushrooms can be fresh or frozen. For a brighter taste, you need to add spices and spices, since the main ingredients have a somewhat neutral taste.
Ingredients:
Zucchini (small) – 1 pc.
Oyster mushrooms – 150 g.
Bulb – 1 pc.
Vegetable oil for frying – 2 tbsp. l.
Salt – 3 pinches.
Spices – 3 pinches.
For submission:
Fresh herbs – 3-4 branches.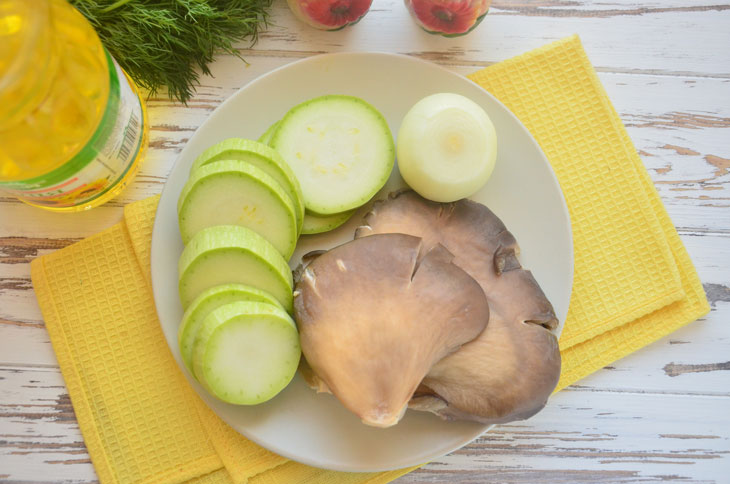 How to cook:
1. Prepare the necessary ingredients – wash the zucchini and cut into thin circles, wash the oyster mushrooms, and peel the onion. Cut the zucchini into small cubes or strips.
2. Oyster mushrooms are suitable fresh or frozen – cut them into slices or strips.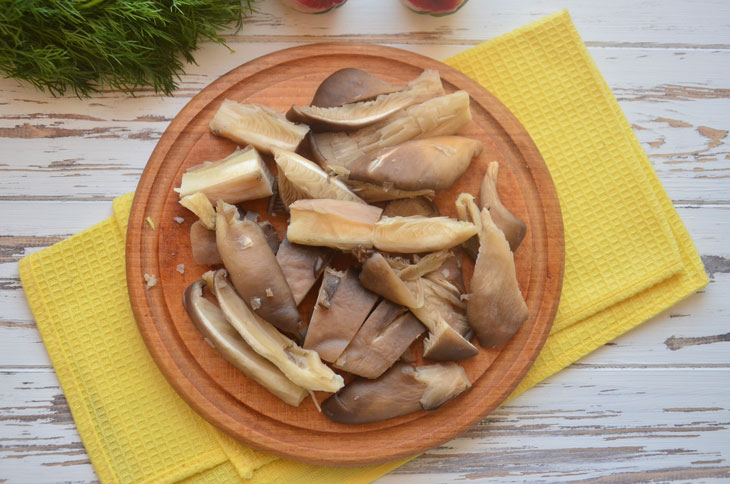 3. Cut the peeled onion into small cubes or strips.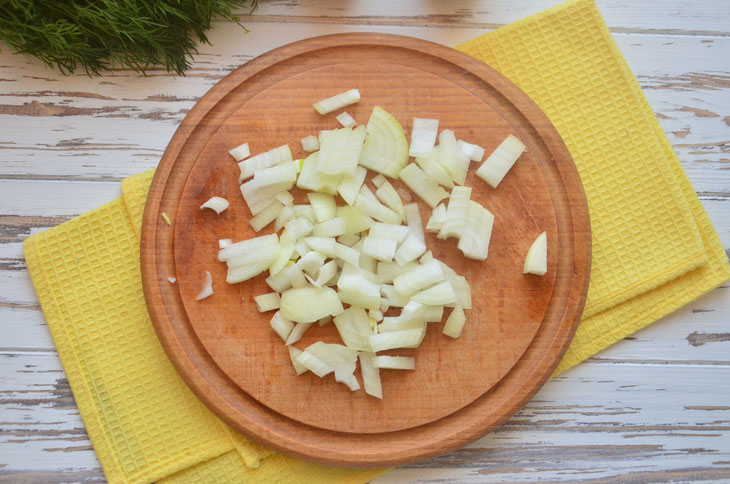 4. In a frying pan, heat the oil for frying – it is better to take refined, with a neutral taste and smell. Place the onion, zucchini and mushroom slices in the pan. Stirring, fry over low heat for 5-7 minutes.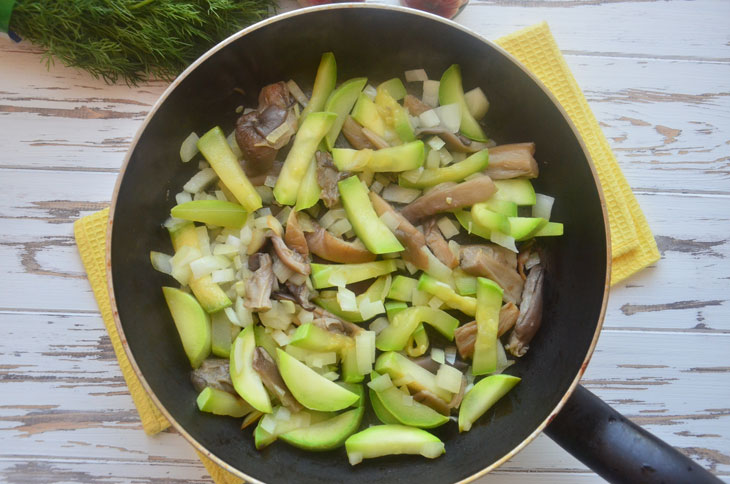 5. Salt all the products in the pan, add spices – ground black pepper, coriander, fenugreek are ideal. Stir and fry still for 10 minutes.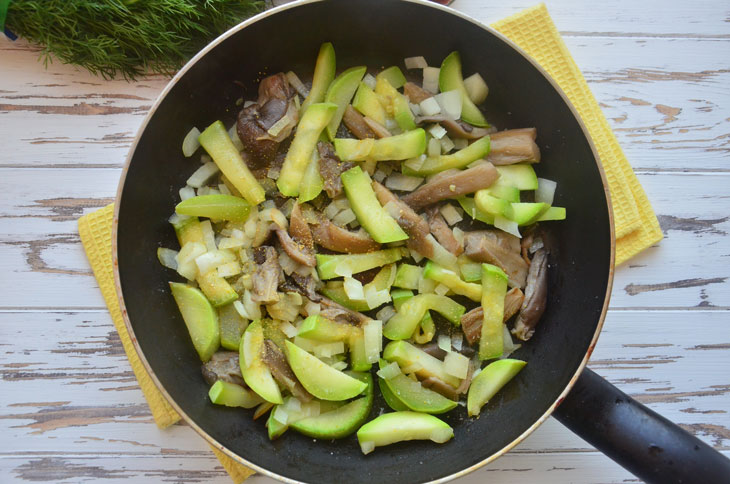 Vegetables with mushrooms can be served hot or warm. Garnish each serving with fresh herbs before serving.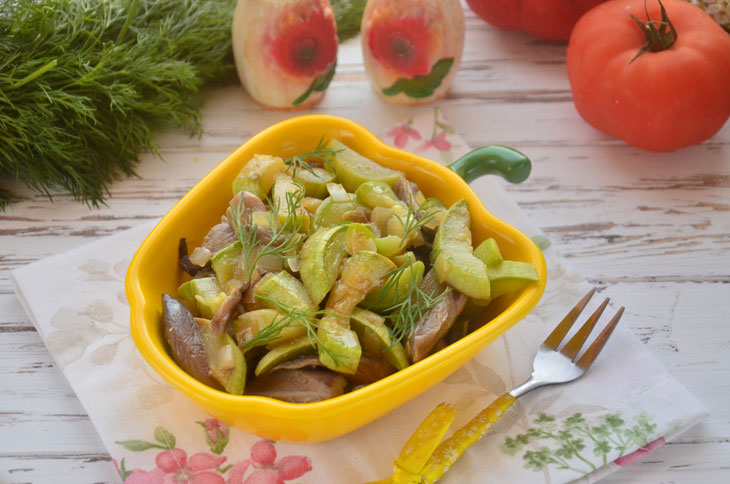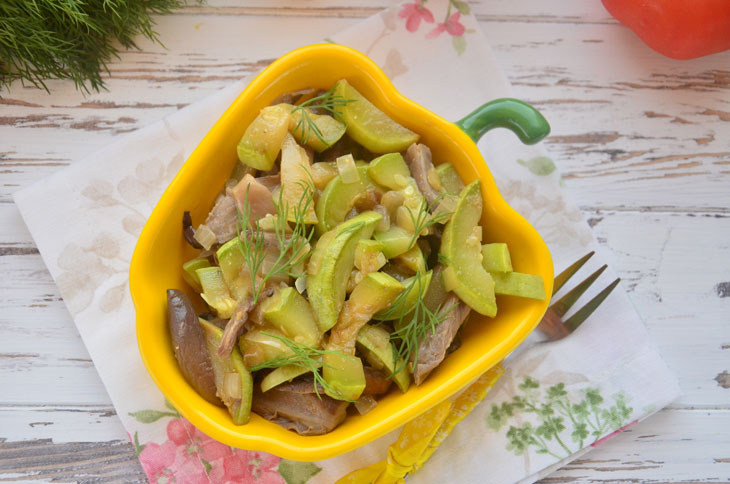 Enjoy your meal!