Autumn is an active time for seasonal harvesting. Vegetables are still cheap, and it's time to take care of delicious sauces. This simple recipe will surely be appreciated by all lovers of spicy. We offer to cook vigorous adjika "Cobra" for the winter. The recipe contains quite a lot of hot pepper and garlic, which makes the finished sauce incredibly spicy and fragrant. Adjika is in perfect harmony with meat dishes, sausage, fish and simply with fresh bread.
Ingredients:
Tomatoes – 2 kg.
Sweet pepper – 2 kg.
Hot pepper – 400 g.
Garlic – 400 g.
Salt – 100 g.
Sugar – 150 g.
Table vinegar 9% – 100 ml.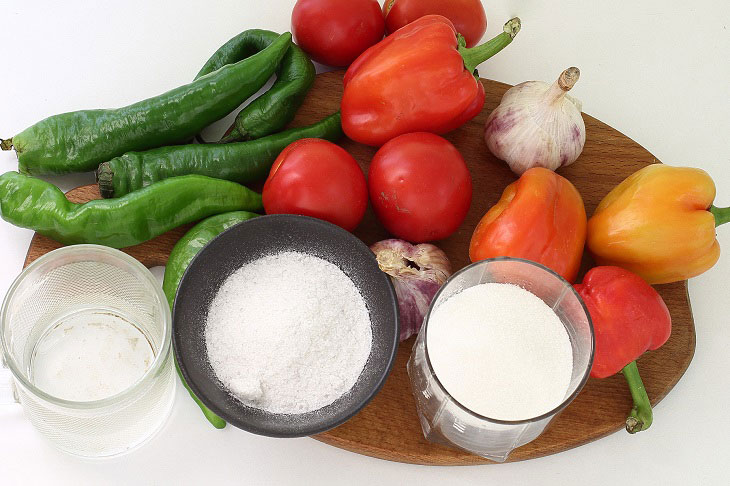 How to cook:
1. Rinse tomatoes well under running water.
If you want the adjika to be thicker, choose fleshy tomatoes.
Cut out the stem. Cut into 2-4 pieces for easy chopping.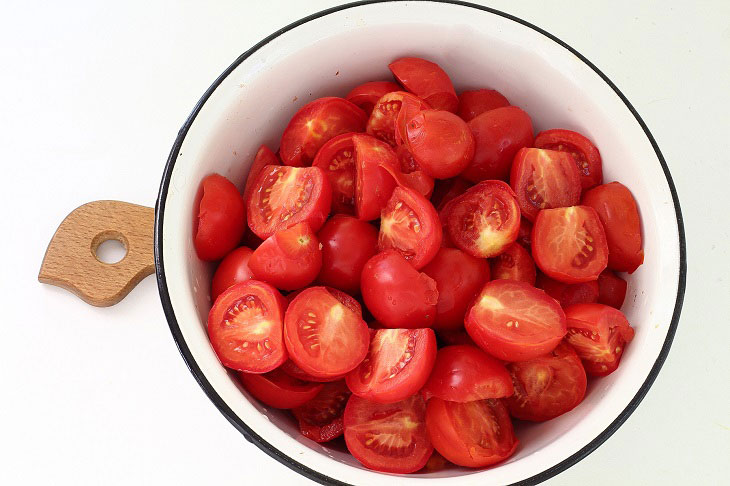 2. Rinse the bell peppers.
It is advisable to use the fleshy fruits of the red variety.
Remove the seed pod. Cut into 2-4 pieces and rinse again to remove seeds.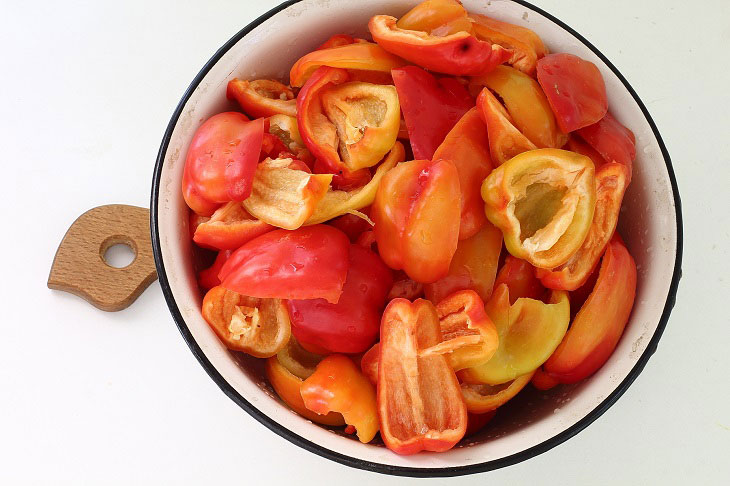 3. Wear rubber gloves when handling these two ingredients to avoid burning your skin. Peel the garlic. Rinse. Rinse hot pepper, cut into pieces. Cut off the tail. The seeds do not need to be removed.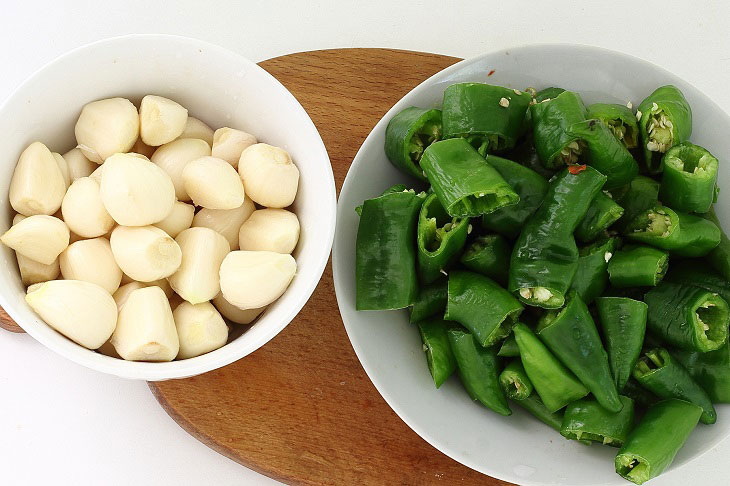 4. Pass the prepared ingredients through a meat grinder or scroll in a blender. Send the chopped vegetables to the cooking pot and set on fire. While stirring, bring to a boil.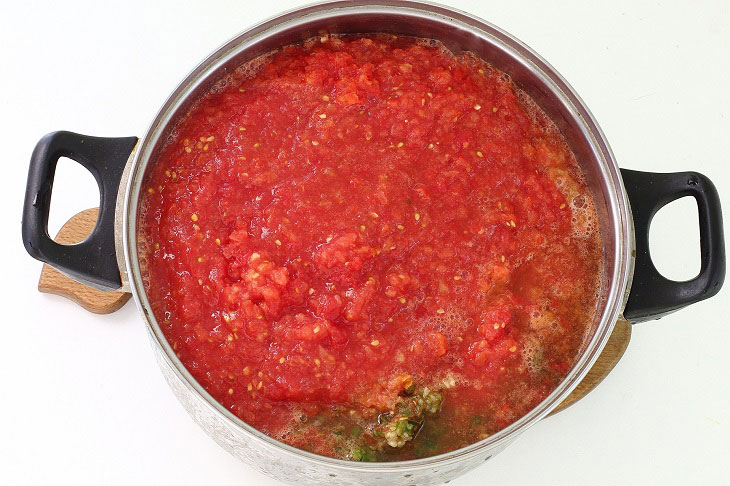 5. Add salt, sugar and table vinegar. Cook, stirring occasionally, for 30-50 minutes over moderate heat. As it cooks, the thick part will begin to settle to the bottom, and clear juice will form on top. When adjika begins to separate into a liquid and thick component, it's time to prepare the container.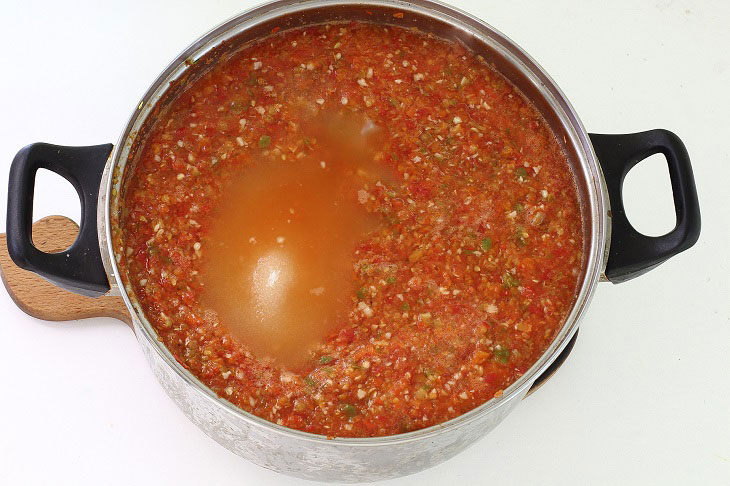 6. It is most convenient to use small containers for 200-500 g. They must be thoroughly washed and sterilized well. Boil the lids for 10 minutes. Pour the finished adjika into hot jars.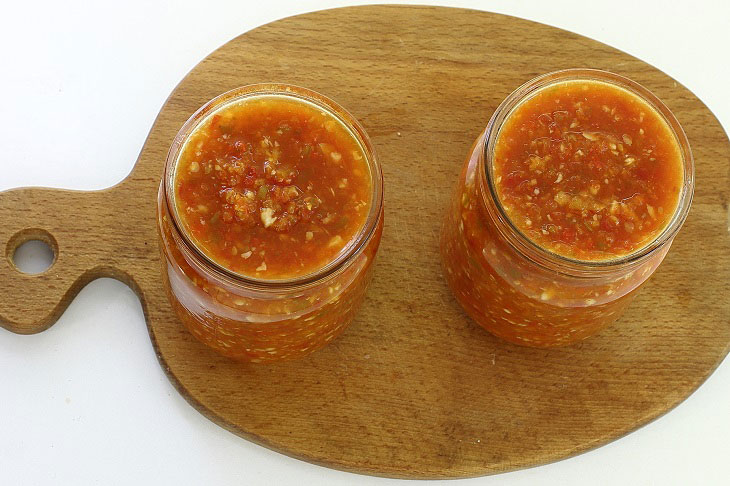 7. Cover with a sterile lid and screw tightly with a wrench. Turn over and immediately wrap with a warm blanket. Leave in this position until completely cooled.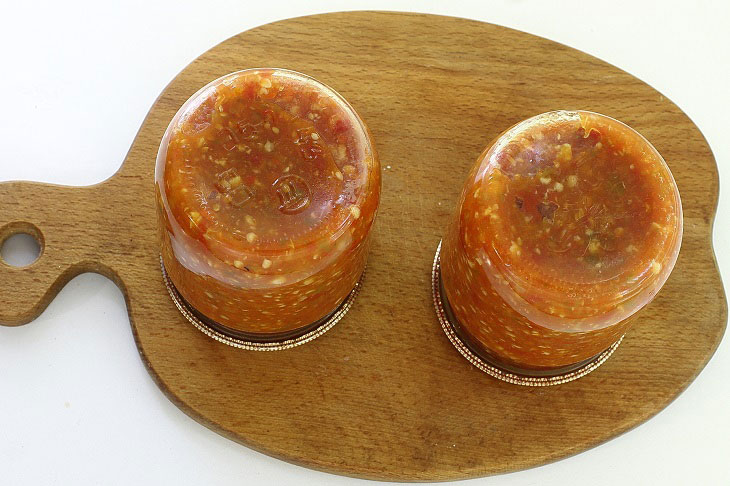 After that, transfer to the pantry or basement. Adjika "cobra" is ready for the winter.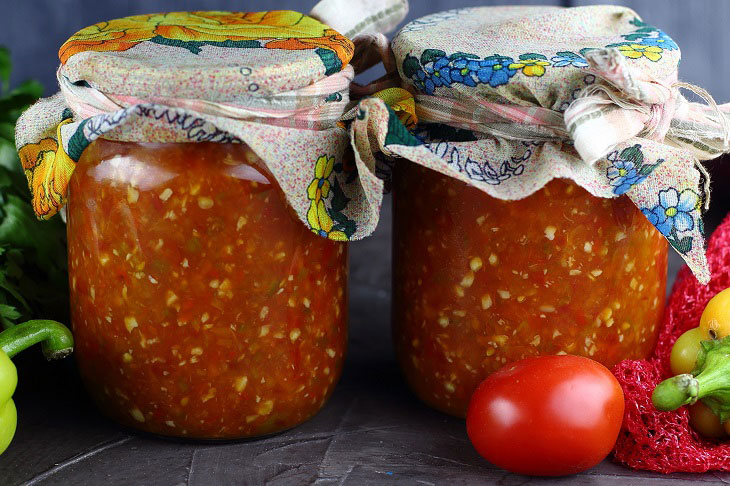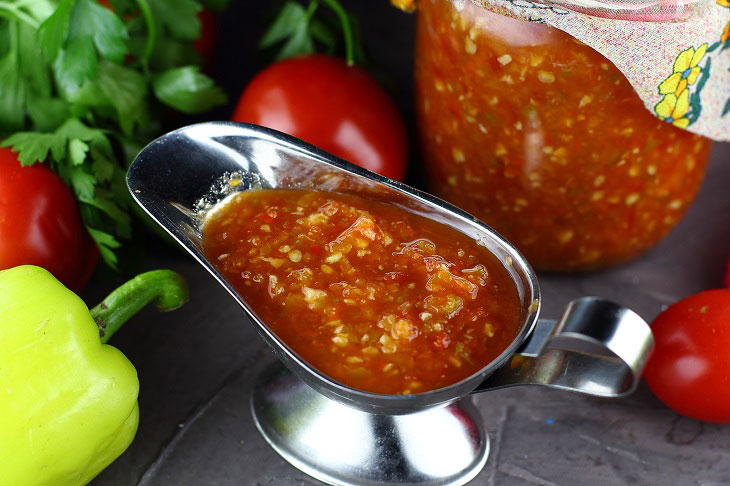 Enjoy your meal!