The best seasoning for jelly or borscht is, of course, adjika. There are a huge number of recipes according to which you can cook it. There are options for boiled adjika, and there are also raw ones. We recommend preparing fresh adjika with horseradish. It is very tasty, spicy and moderately spicy. This seasoning should be on every table.
It is done very quickly, because, as I said, it does not require cooking, that is, it is enough just to mix all the ingredients that are needed. This remarkably speeds up the process and does not take a lot of precious time. In addition, it is worth noting that since the products are not amenable to heat treatment, they retain their benefits and vitamins for one hundred percent, and in winter this is very important for our body.
Ingredients:
Tomatoes – 200 g.
Bulgarian pepper – 100 g.
Garlic – 2 cloves.
Vinegar 9% – 20 ml.
Horseradish – 15 g.
Salt – 6-7 g.
Sugar – 5 g.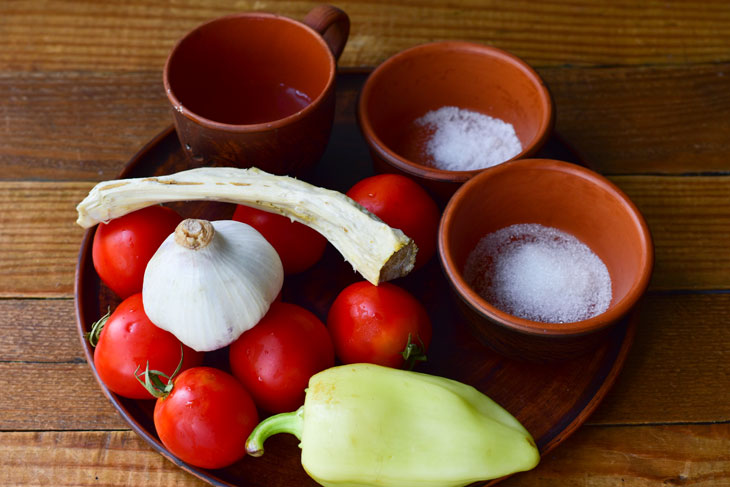 How to cook:
1. In order to gradually combine all the necessary ingredients, immediately take a convenient container in which everything fits.
Wash the tomatoes and cut into medium pieces. Peel the horseradish root from the peel and dirt, do it very carefully. You can wash it several times. It can be cut into small pieces to make it easier to grind. Cut the bell pepper in half, remove the seeds. Peel the garlic.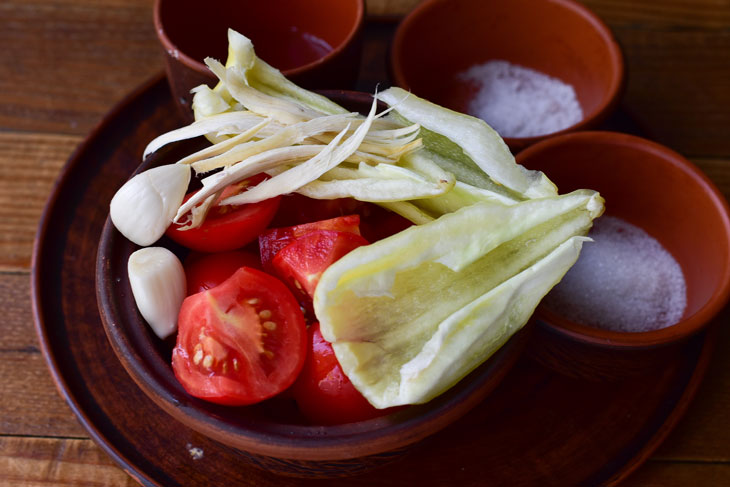 2. Next, pass through a meat grinder or grind with a blender all the prepared ingredients.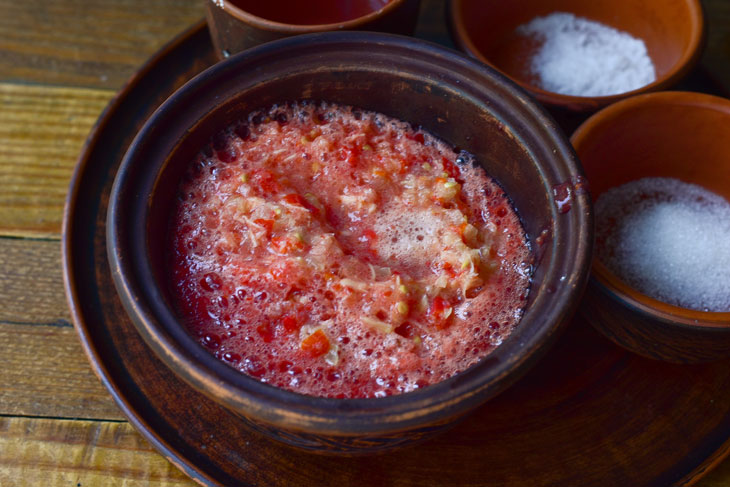 3. Mix everything well and add salt, sugar.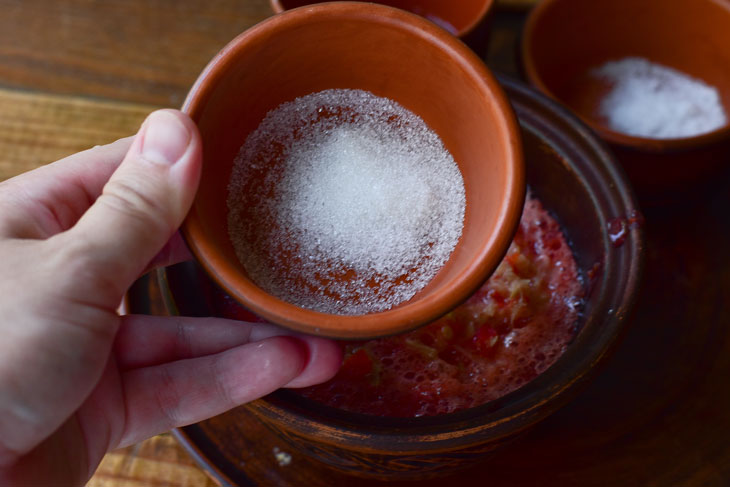 4. Then pour in the vinegar.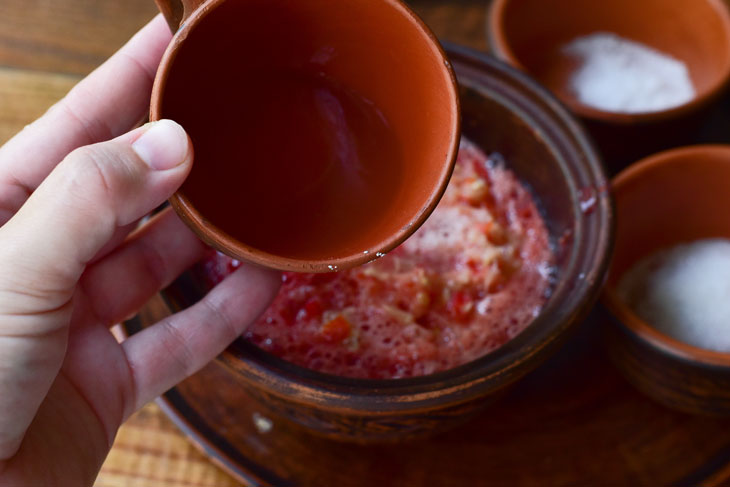 5. Stir again and leave for two to three hours to brew. After this time, try adjika. If something is missing for your taste, you can add any of the ingredients.
Arrange adjika in convenient glass jars and store only in the refrigerator.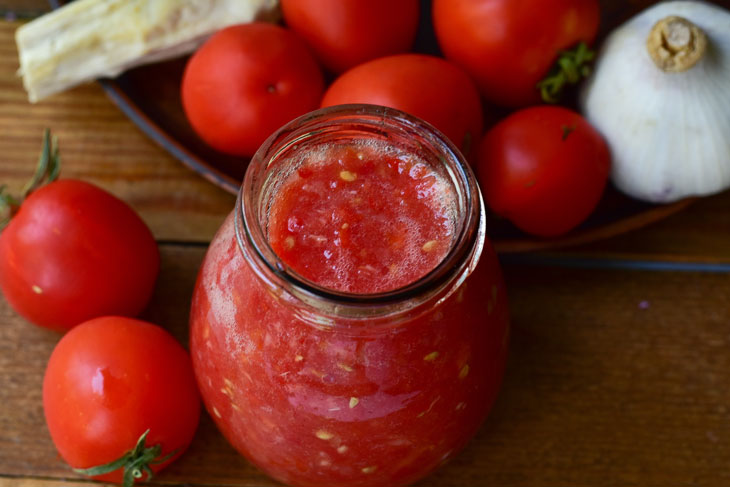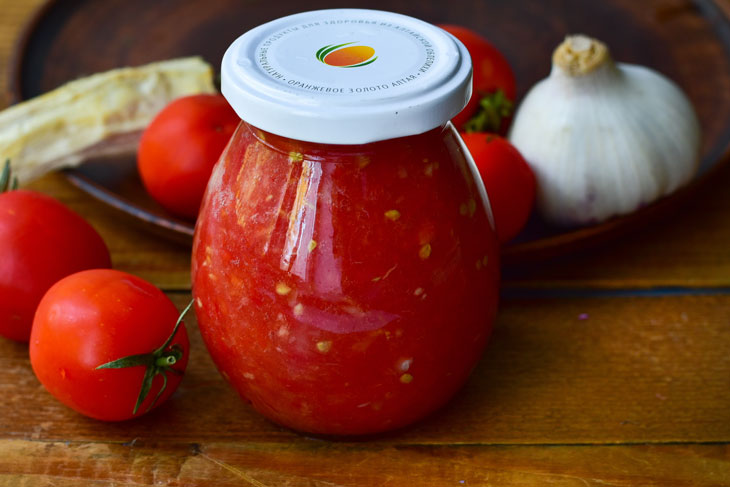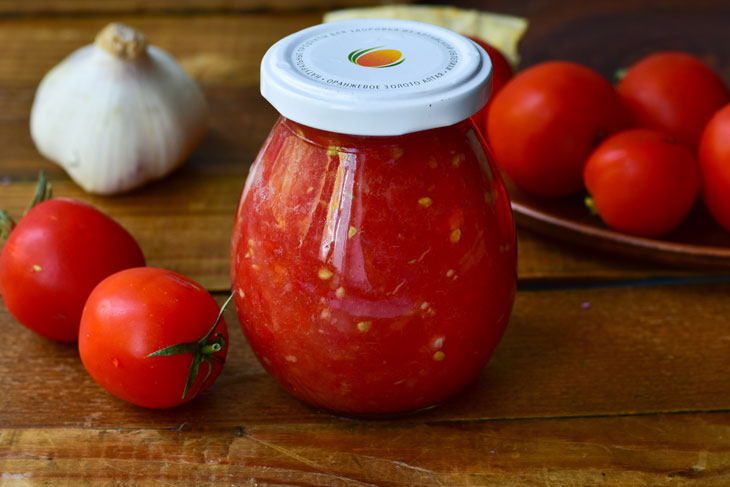 Enjoy your meal!