Albanian meat is an original meat dish that can boldly replace the usual cutlets. What is the most amazing thing, you don't need to twist the meat in a meat grinder, it's just enough to cut it into small pieces with a sharp knife.
For cooking meat in Albanian, chicken fillet is suitable, however, you can safely use turkey fillet. If you prefer pork or beef, then opt for them. To make the meat come out quite juicy, you should definitely add a chicken egg, mayonnaise and onions to the chopped pieces of meat. It is thanks to these ingredients that the dish will come out very tasty.
Cooked meat is best served hot, but it is also quite tasty cold. You can cook any side dish for it. It can be not only young boiled potatoes, but also some kind of cereals or cereals.
Ingredients:
Chicken fillet – 1 half.
Salt – to taste.
Ground black pepper – to taste.
Egg – 1 pc.
Onion – 1 pc.
Mayonnaise or sour cream – 1 tbsp. l.
Flour – 1.5-2 tbsp. l.
Vegetable oil – for frying.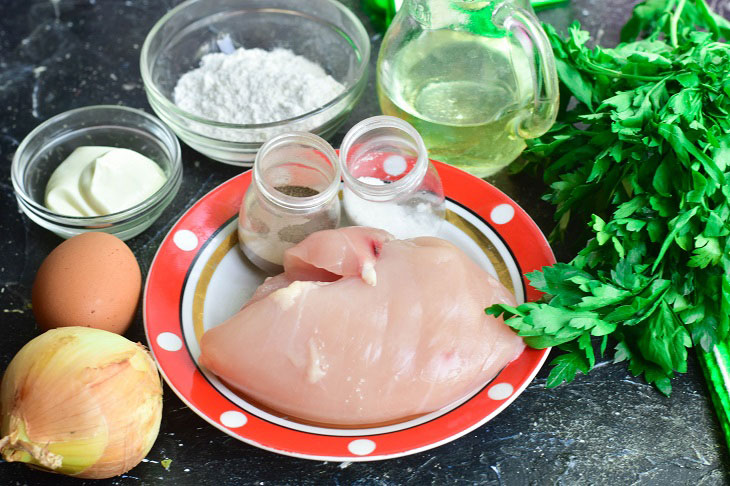 How to cook:
1. Wash the chicken breast very thoroughly under running water. After that, cut it into fairly small cubes, but in no case twist the meat through a meat grinder.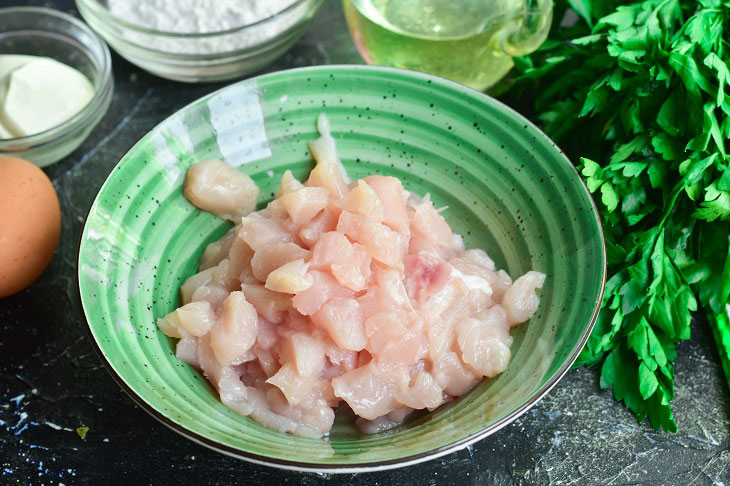 2. Peel and chop the onion, place the cubes on the chopped meat.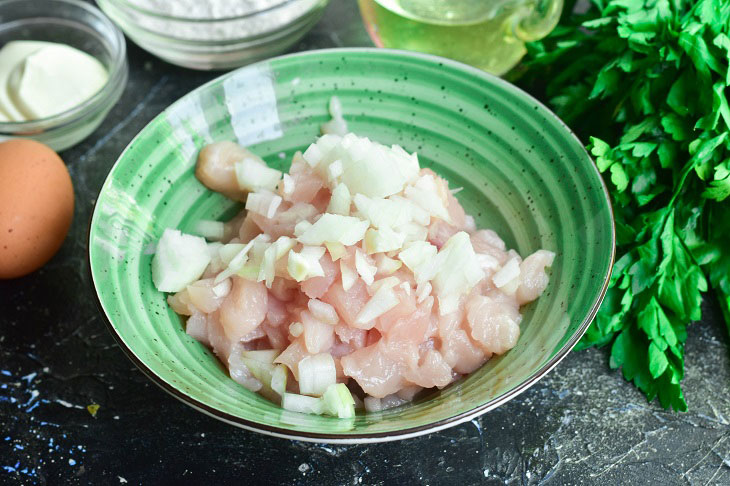 3. Beat in the chicken egg.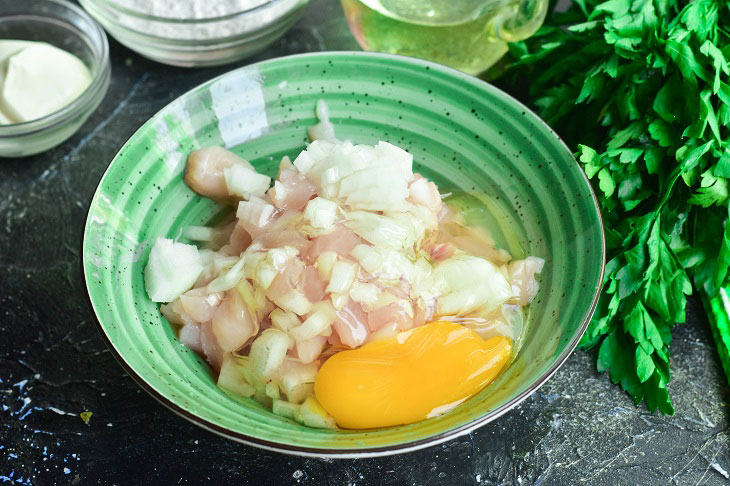 4. Put mayonnaise or sour cream. Just don't go overboard with this ingredient.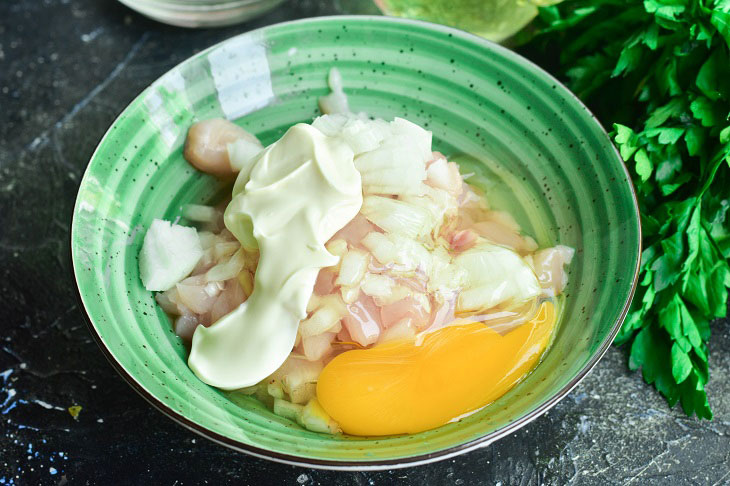 5. Add flour. And with this ingredient, see if the mass is sparse, then add more flour.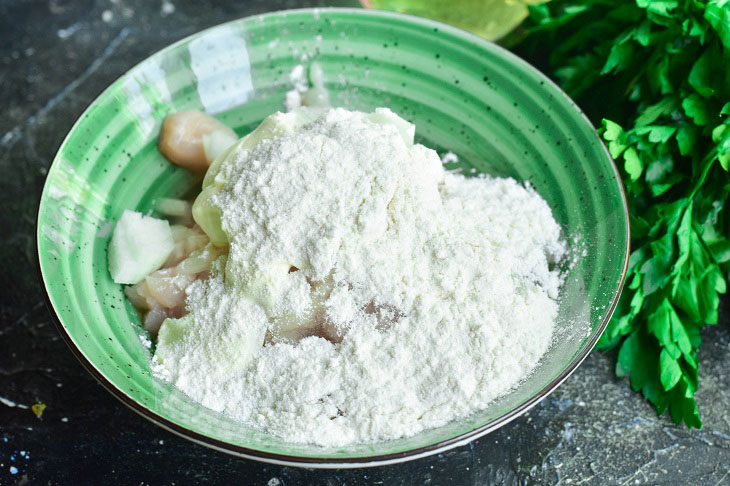 6. Add salt and ground black pepper. You can also add paprika or other spices of your choice.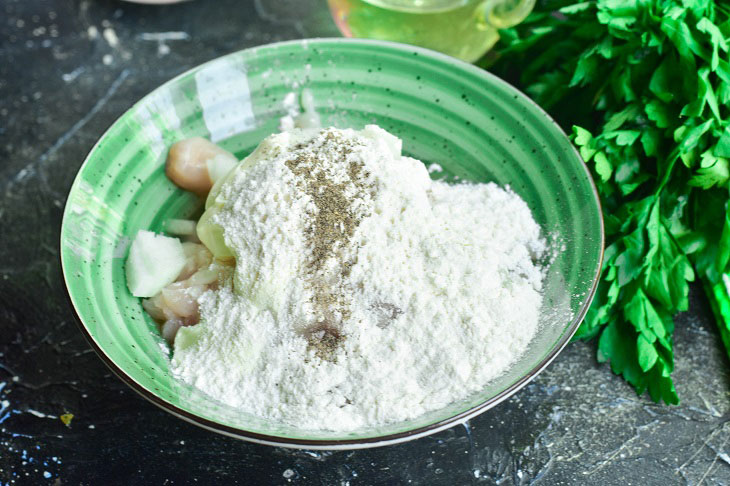 7. Mix everything very well.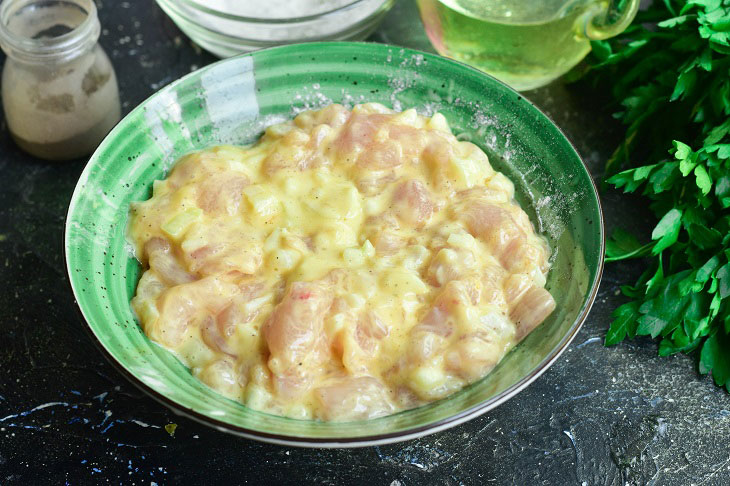 8. Now heat the vegetable oil very well in a pan. Put the prepared meat with a spoon into the pan.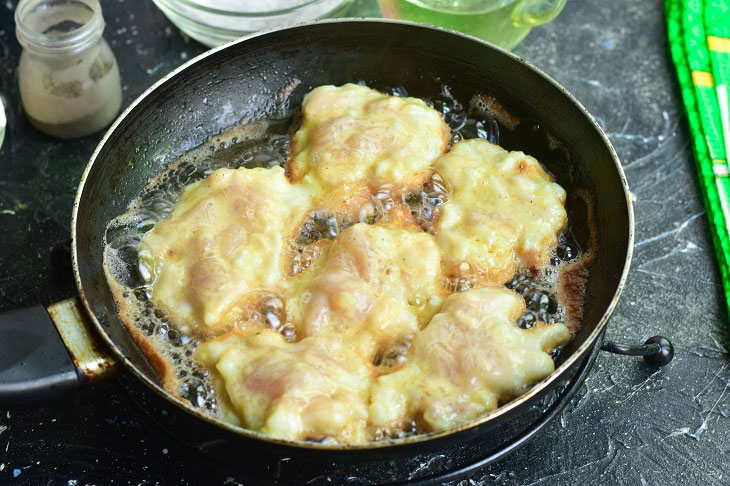 9. Fry the meat in Albanian style for 2-3 minutes on each side. The fire should not be strong so that the meat has time to fry well and the inside of the dish was not raw.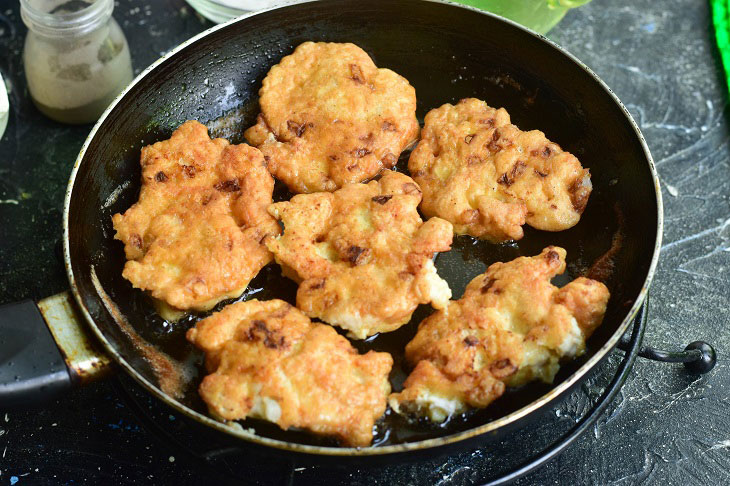 Put the Albanian meat very carefully on a bright and beautiful dish. Serve it to the table.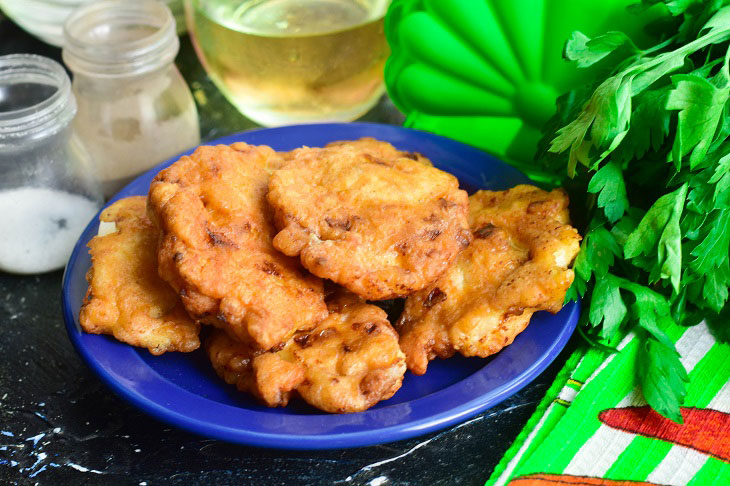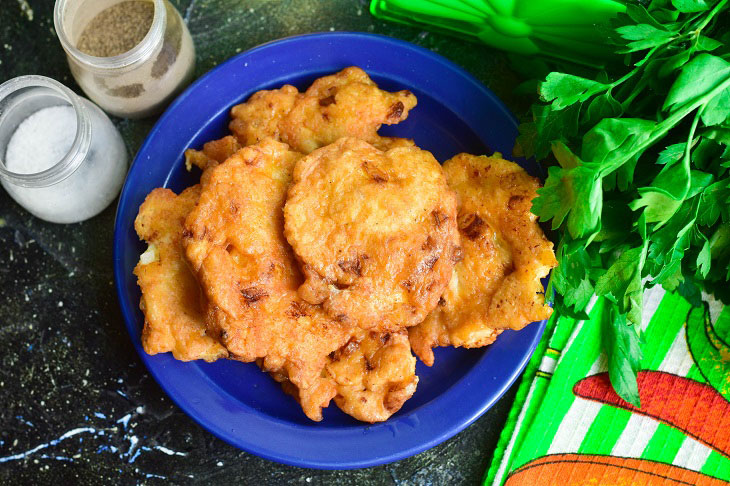 Enjoy your meal!