Meat nests with mushrooms and cheese in the oven is a dish that can be made on the festive table, as it looks very original and appetizing.
For their preparation, you can use minced pork, chicken or beef. It is best, of course, to buy meat in a whole piece and twist it through a meat grinder at home. You can use the hard cheese you like best, but it should not be a cheese product. Mushrooms, oyster mushrooms or some wild mushrooms are suitable as mushrooms. With the latter, the finished meat dish will turn out to be the most successful and fragrant.
Serve meat nests with mushrooms and cheese at the table immediately after cooking. They are perfectly combined with any side dishes, fresh vegetable salads and can simply act as an independent snack. For lovers of spicy dishes, you can serve them with garlic sauce.
Ingredients:
Minced meat – 200-300 g.
Salt – to taste.
Ground black pepper – to taste.
Mushrooms – 3-5 pcs.
Hard cheese – 50 g.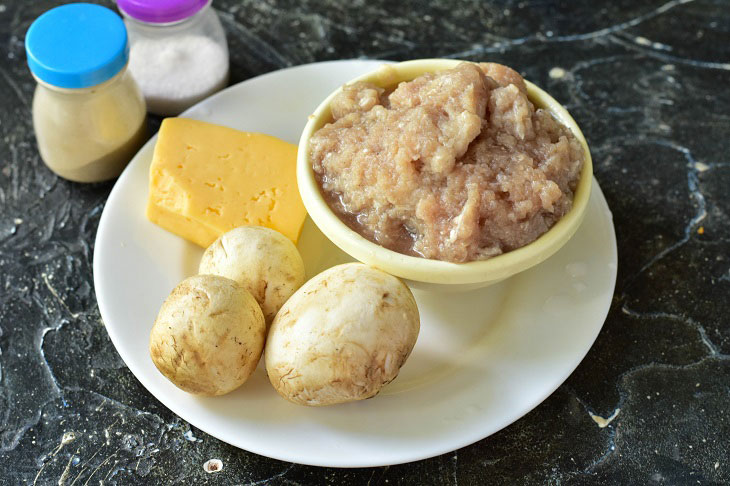 How to cook:
1. If the meat is a whole piece, then immediately twist it in a meat grinder. Now add salt and ground black pepper to the minced meat to taste. Mix it well. You can also use some other spices for meat. Form cutlets from the prepared minced meat, put them on a baking sheet and make a small indentation in the center.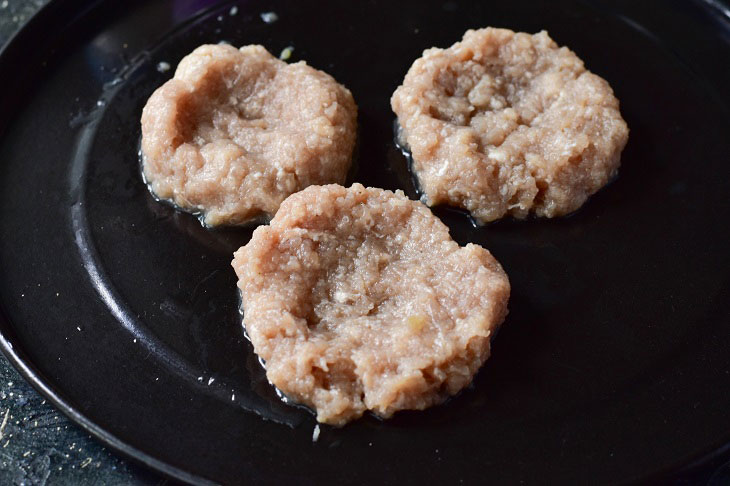 2. Wash the mushrooms very thoroughly, if necessary, then peel the caps. Cut the vegetables lengthwise, put them on top of the meat, salt and pepper.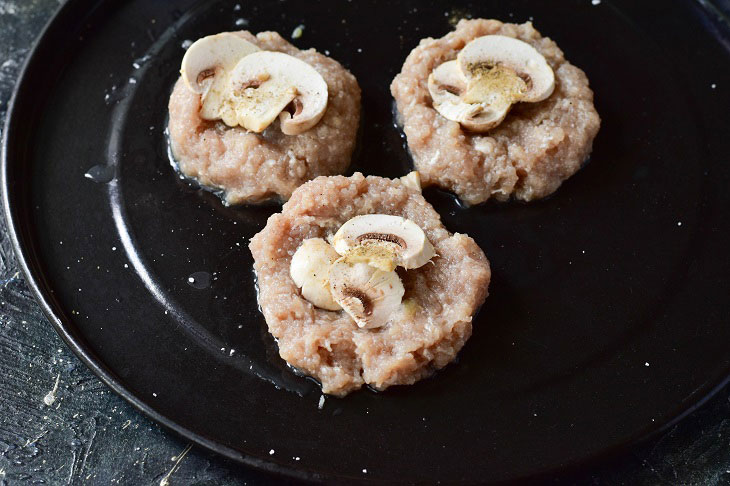 3. Grate the cheese on the side where there are large holes. In general, you can simply cut it into thin plates.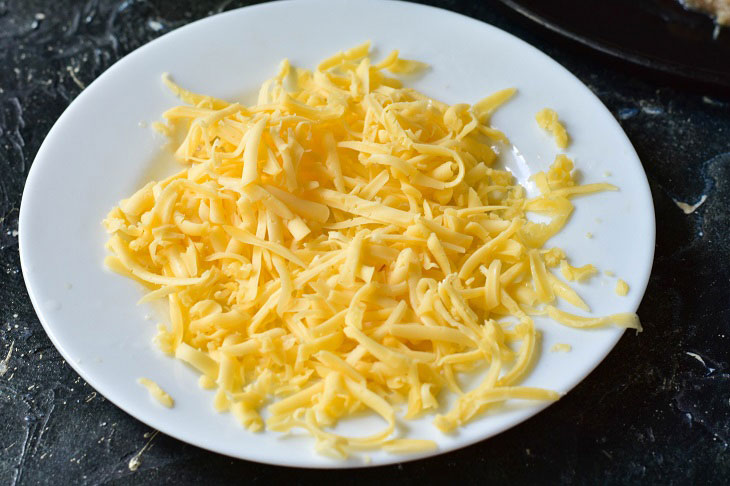 4. Put the cheese on top of the mushrooms.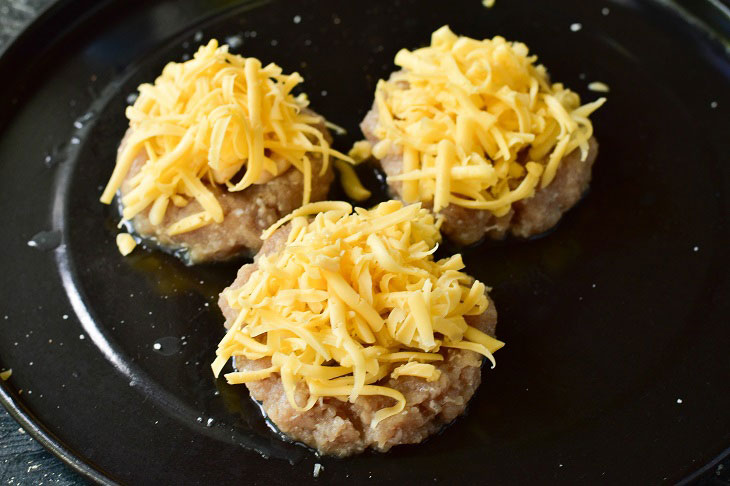 5. Send the baking sheet to the oven preheated to 190 degrees for 25 minutes.
By the way, hard cheese can be safely put on meat nests at the end of cooking.
To do this, they should be baked for 23 minutes in the oven, then put the grated cheese and bake for another 2-3 minutes.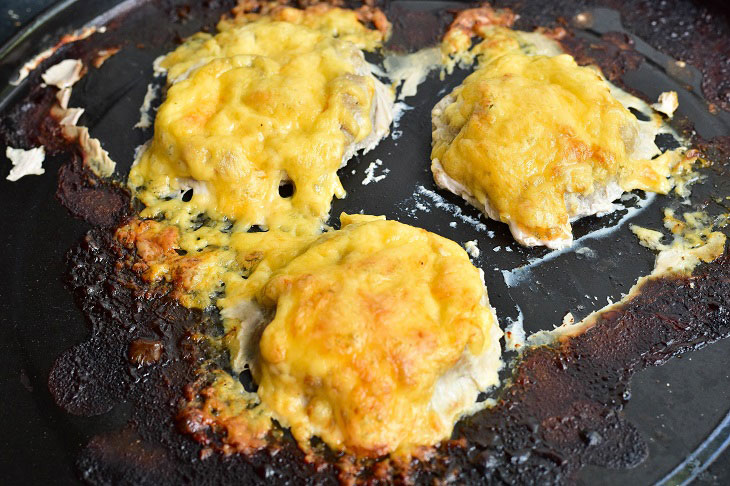 6. Carefully transfer the prepared meat nests with mushrooms and cheese to a dish using a kitchen metal spatula. Serve them immediately to the festive table.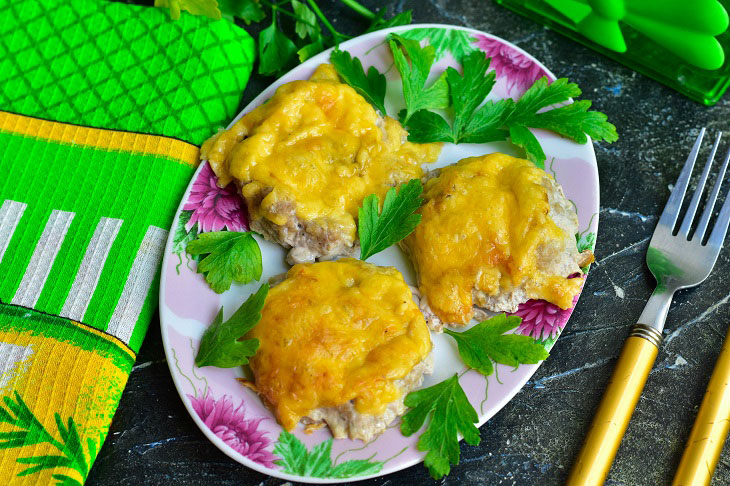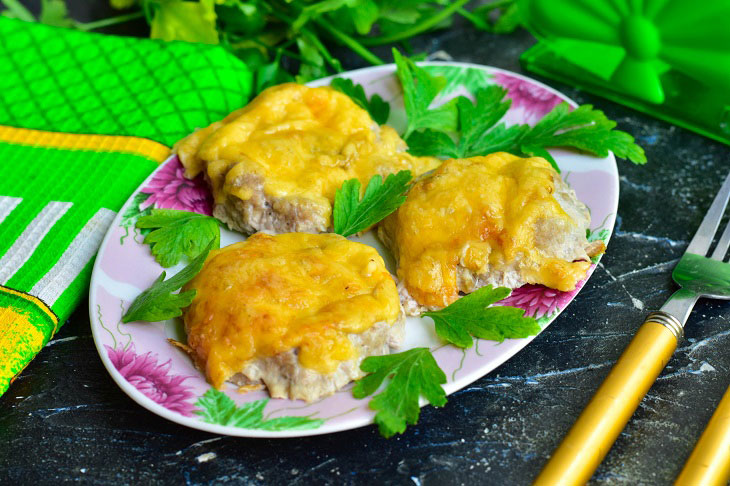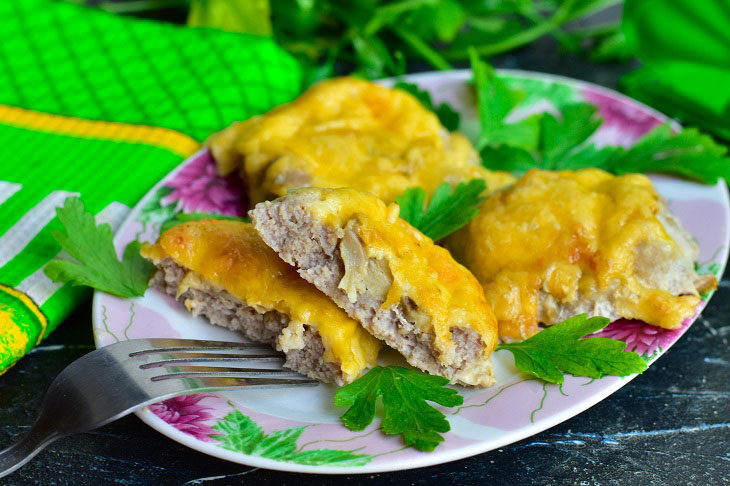 Enjoy your meal!