Today we offer to cook incredibly tasty, mouth-watering American Donuts donuts at home. Everything is prepared very simply, even a novice hostess can handle it. American donuts differ from ordinary donuts in that after baking they are covered with sugar or chocolate icing and decorated with all kinds of sprinkles, nuts, and decorative crumbs.
Be sure to check the freshness of the yeast before cooking. Otherwise, due to expired yeast, the dough will not rise and the products will be spoiled.
Ingredients:
Warm milk – 150 g.
Yeast dry fast -acting – 7 g.
Sugar – 40 g.
Vanilla sugar – 10 g.
Salt – 1/3 tsp.
Chicken eggs – 1 pc.
Melted butter – 50 g.
Odorless vegetable oil for deep-frying – 500 ml.
Powdered sugar for glaze – 60 g.
Topping is decorative, coconut flakes for sprinkling donuts – a little.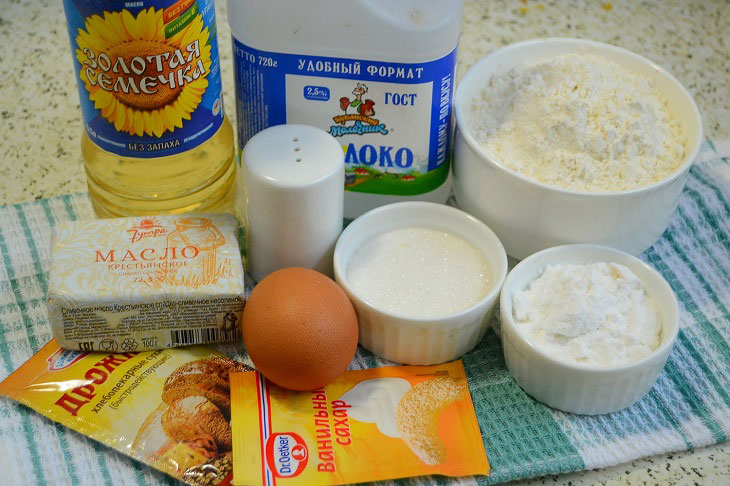 How to cook:
1. Pour salt, sugar, vanilla sugar into slightly warmed milk. We break the egg and pour in the melted (not hot!) Butter. We shake everything with a whisk or just a fork into a homogeneous mixture.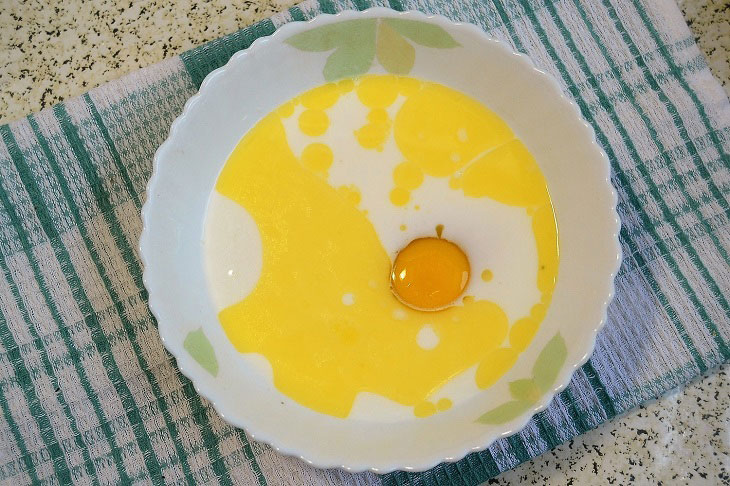 2. Combine flour, yeast and milk mixture. Knead soft elastic dough. Don't forget to sift the flour.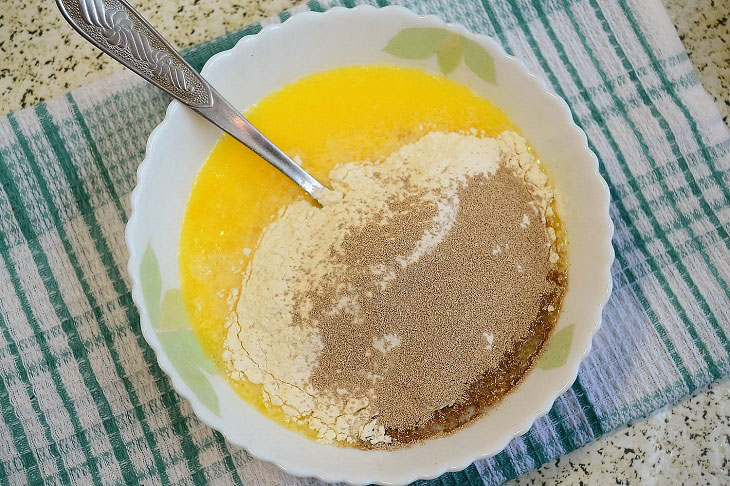 3. We round into a ball, return it back to the bowl (after lightly greasing it with vegetable oil) and place the dough in a plastic bag. Wrap with a thick towel and clean in the warmest place for 40-50 minutes.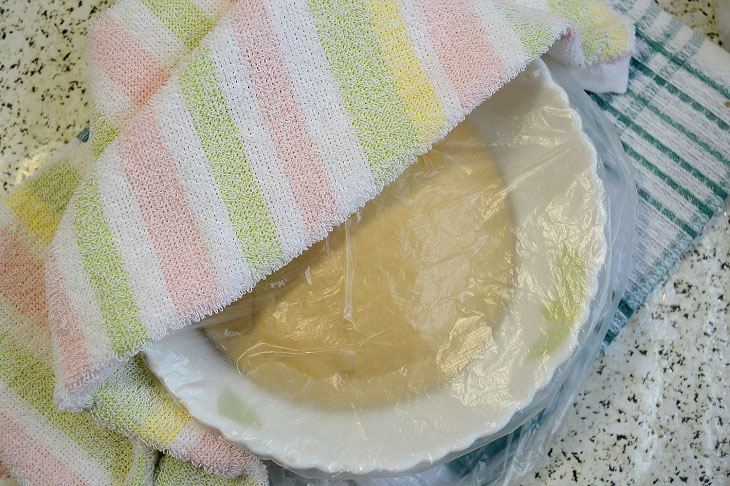 4. The dough has grown and increased well in volume. We transfer it to the table for cutting, pre-lightly crush and round.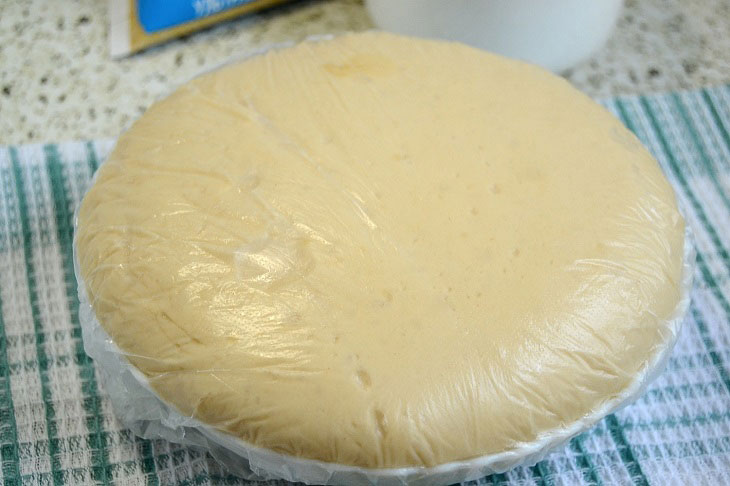 5. We roll out the dough into a layer with a thickness of about 12-15 ml in order to cut donut blanks with a diameter of 7-9 centimeters using a metal ring or a cookie cutter. We will get 10-12 donuts from this amount of dough.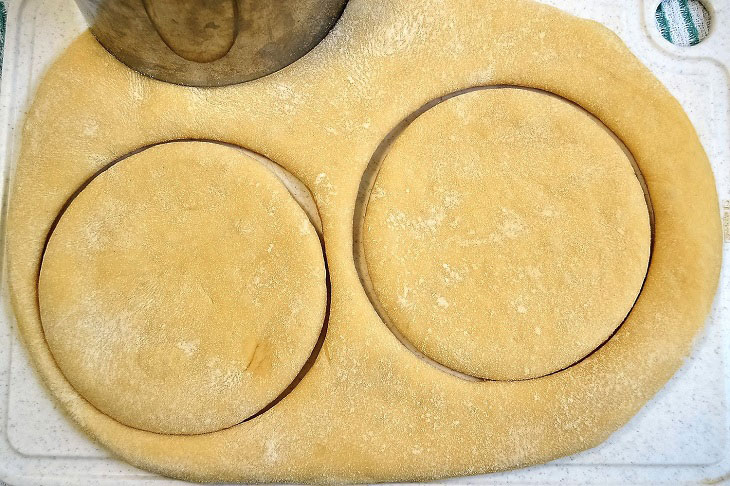 6. Transfer the round cakes from the dough to the squares of baking paper. In the middle of the workpiece, cut a small round hole and cover the dough rings with a film or a thin cotton towel so that they do not wind up. We put the future American donuts for 20-25 minutes closer to the heat for proofing. Paper is needed in order to carefully transfer the donut from the board to a saucepan with boiling oil in the future and maintain its shape.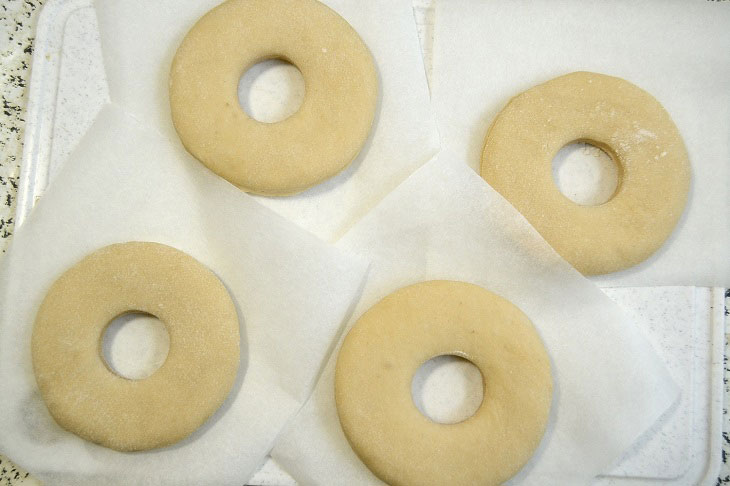 7. Fry donuts in boiling oil until browned on both sides, dipping in fat along with paper, which we then remove.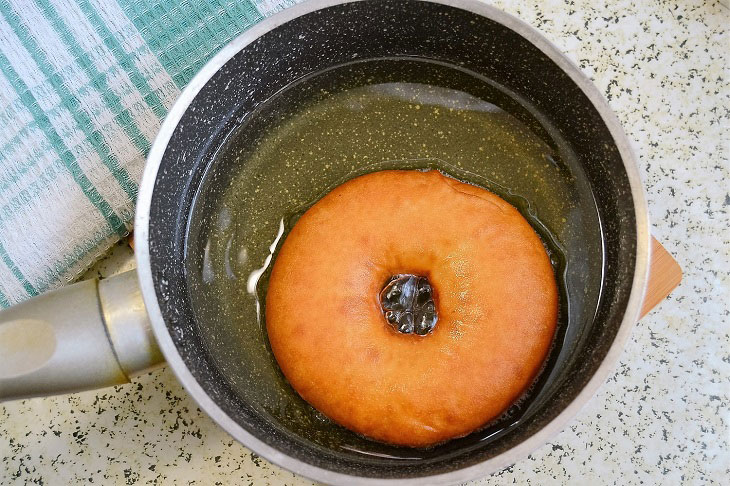 8. Get rid of excess oil with a paper towel.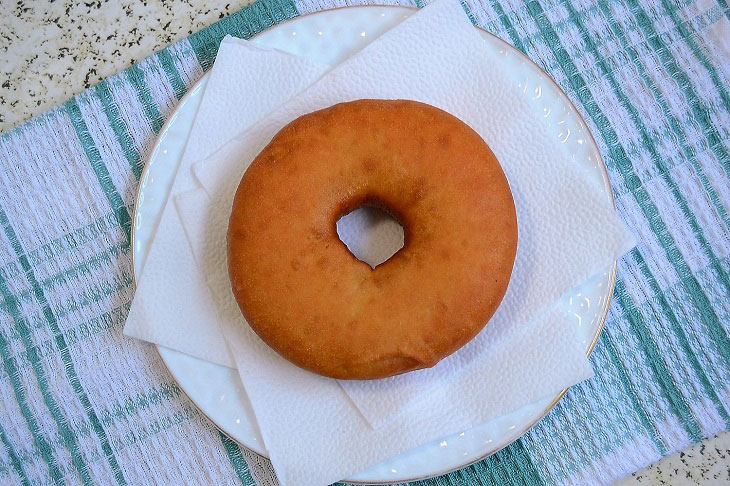 9. We cover ruddy donuts with icing sugar and sprinkle with coconut flakes and decorative sprinkles. For the glaze, mix icing sugar with a little milk or water. We make it thicker so that it resembles liquid sour cream in density. You can drizzle the donuts with melted chocolate if you wish, or you can simplify the whole process by buying ready-made icing in the supermarket.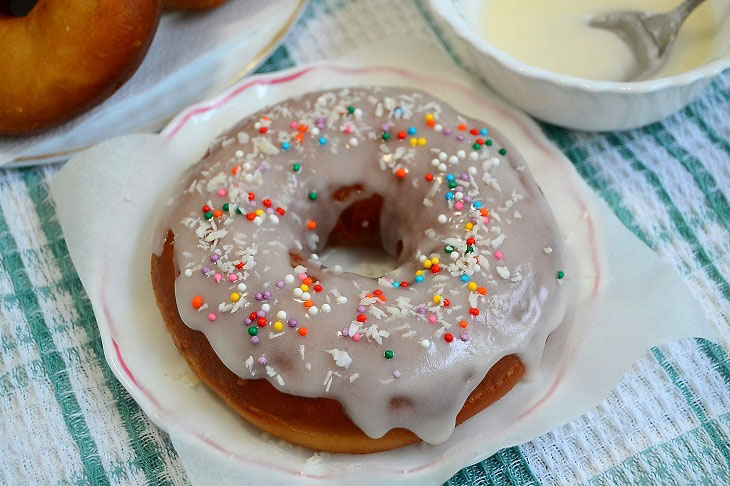 10. Transfer the donuts to a wire rack to set the icing.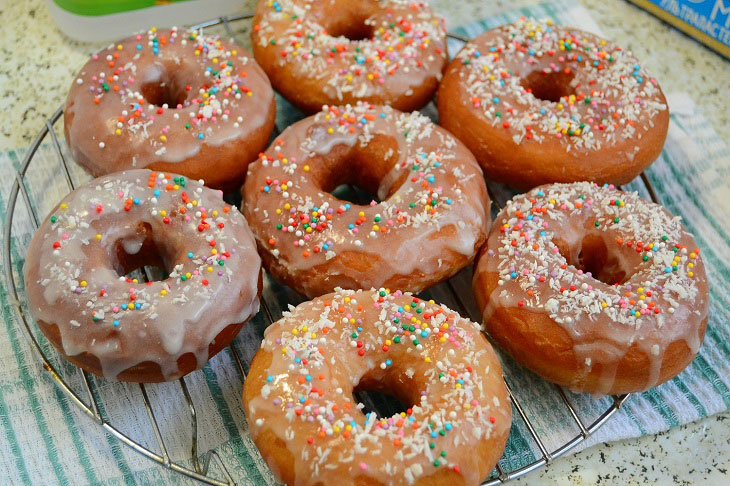 American homemade donuts Donuts are ready. We brew fragrant tea and call everyone to the table.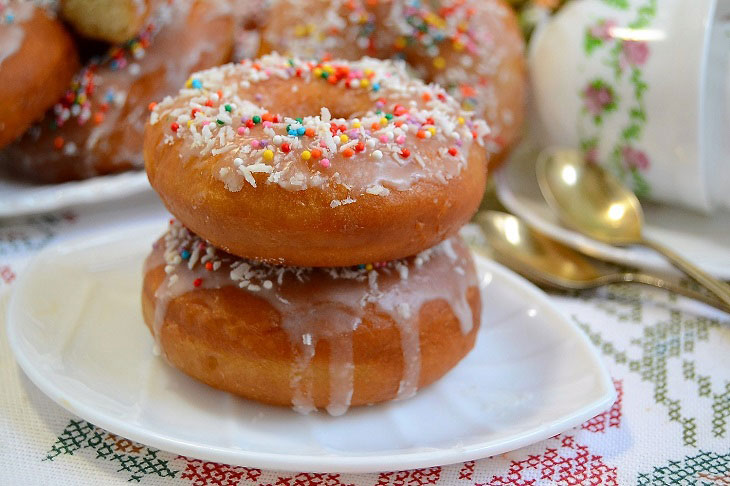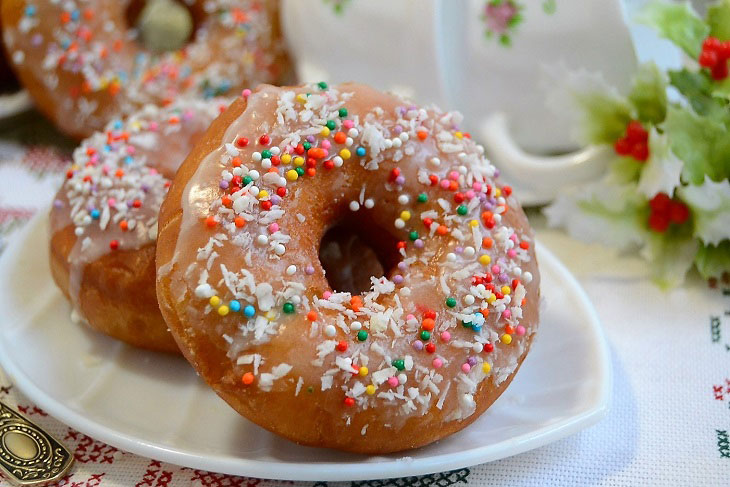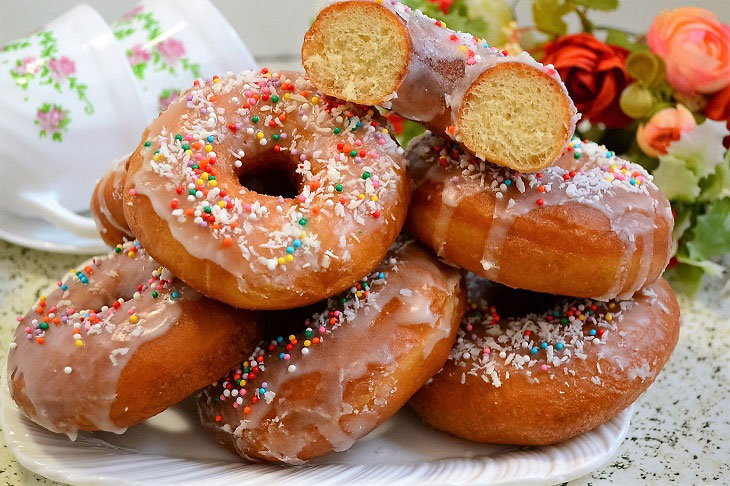 Bon appetit!