Today we will prepare a delicious and very delicate cake in its consistency. The main component of this cake will be ordinary semolina. However, almost no one realizes that semolina is in its composition. The cake is prepared simply and quickly. This dessert will be a great option for your breakfast.
Ingredients:
Shortbread cookies – 1 pack.
Butter – 120 g.
Sugar – to taste.
Semolina – 120 g.
Milk – 500 ml.
Vanilla – a pinch.
Fatty sour cream or cream – 1 tbsp.
Fresh berries – to taste.
Walnuts – 0.5 tbsp.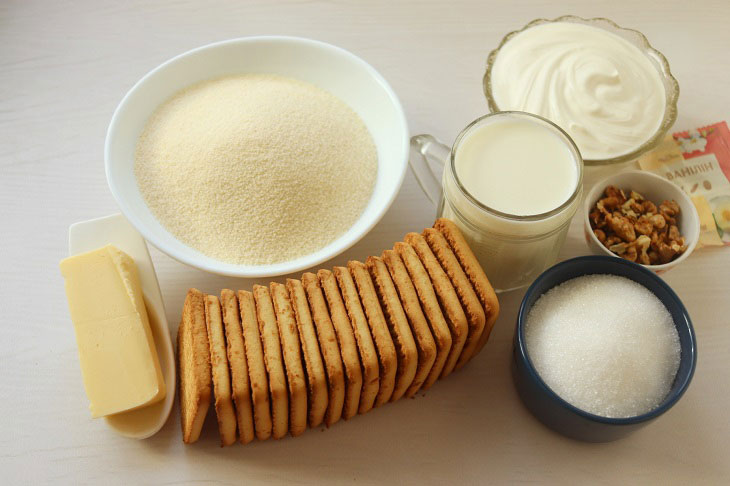 How to cook:
1. Prepare the bottom layer for the cake. For him, you will need any shortbread cookies, soft butter and a handful of walnuts.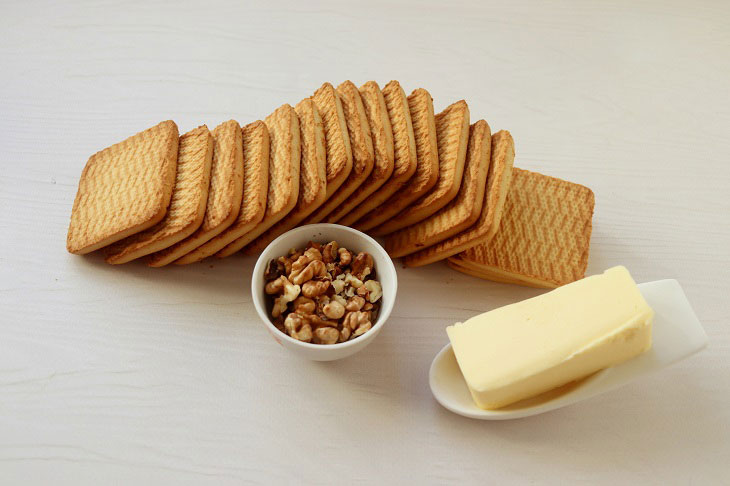 2. Grind the cookies, butter and nuts in a blender until smooth. Cover a detachable round form with cling film. Spread the sand mass in the bottom of the mold and compact carefully with a spoon. Remove the form for a while in the freezer.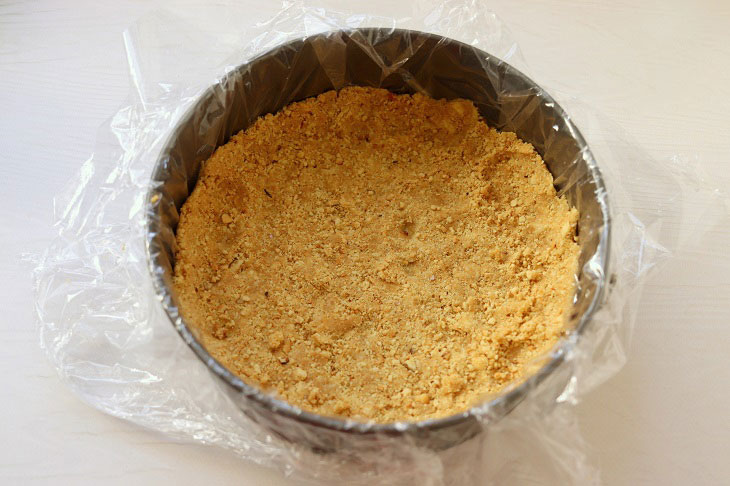 3. To make a semolina cake, you will need semolina and milk. Use sugar and vanilla to your liking.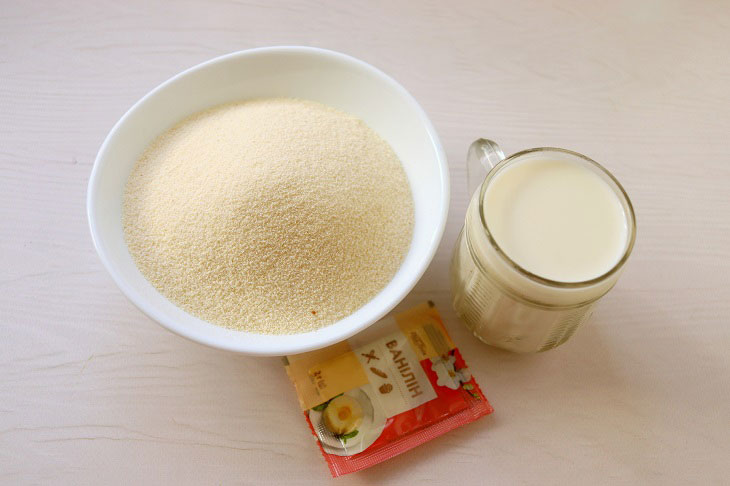 4. Boil milk and brew semolina, adding sugar and vanilla. Stir the porridge, cool it completely.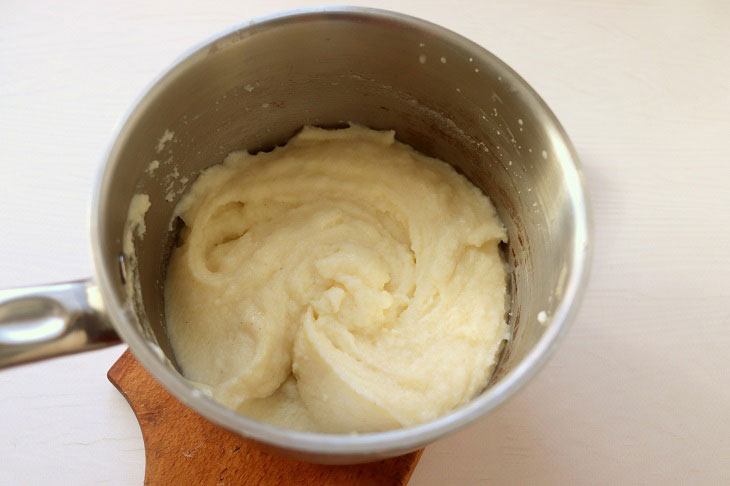 5. In a clean container, whip fat sour cream or cream 30% fat.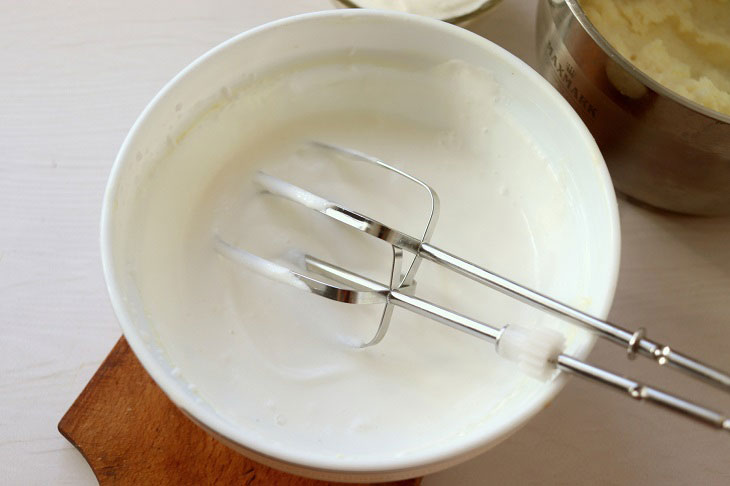 6. In parts, add the cooled semolina porridge to the cream and continue to beat. You will get a lush and fragrant mass, similar to cream.
Alternatively, you can simply use butter instead of cream. Beat softened butter, and then combine with semolina.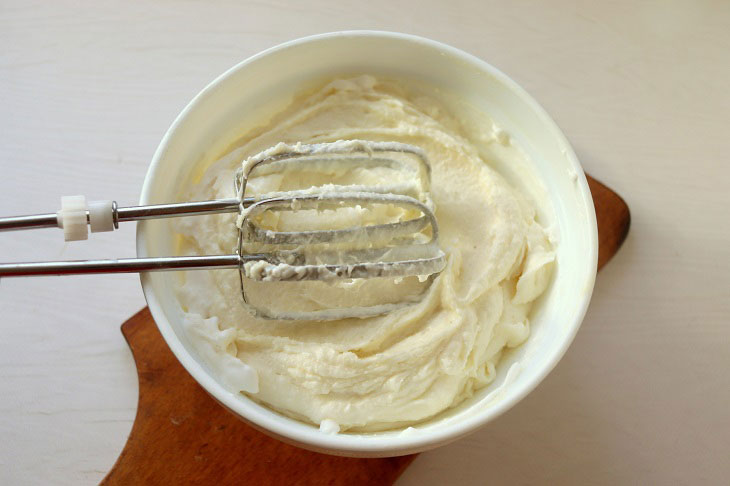 7. Send a lot of their semolina into the form, level with a spatula. Cover the cake with cling film and refrigerate for at least 4-5 hours, preferably overnight.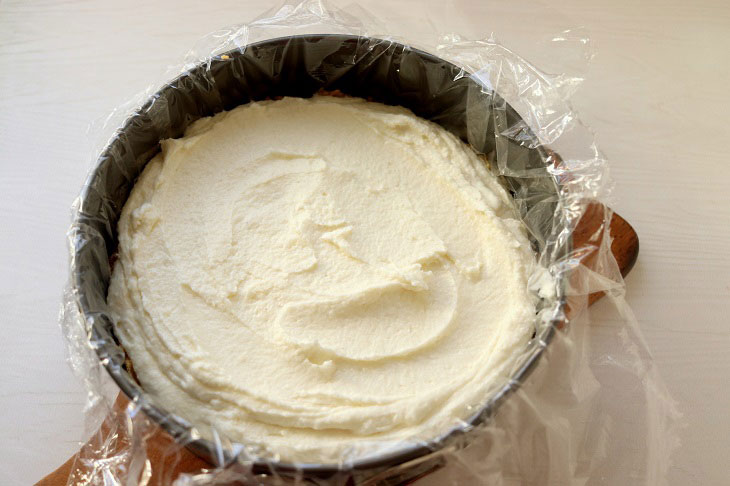 8. Before serving, remove the film from under the cake.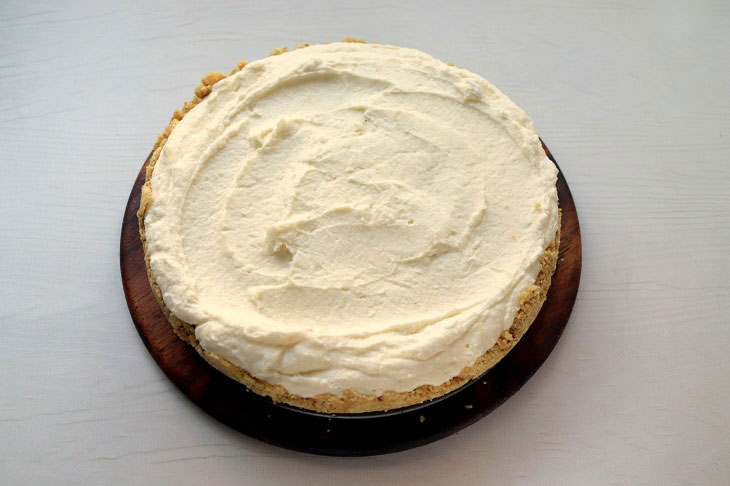 9. Decorate the finished semolina cake on top with freshly frozen berries. We have blueberries, you can use currants, raspberries or any other berries. You can simply sprinkle the cake with cocoa powder.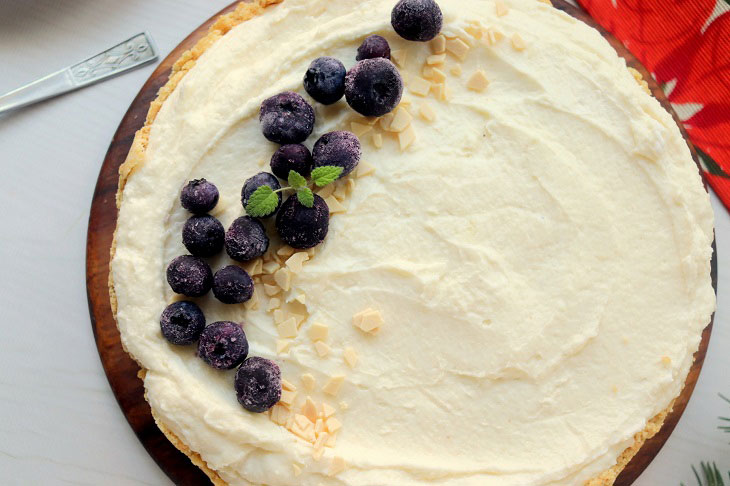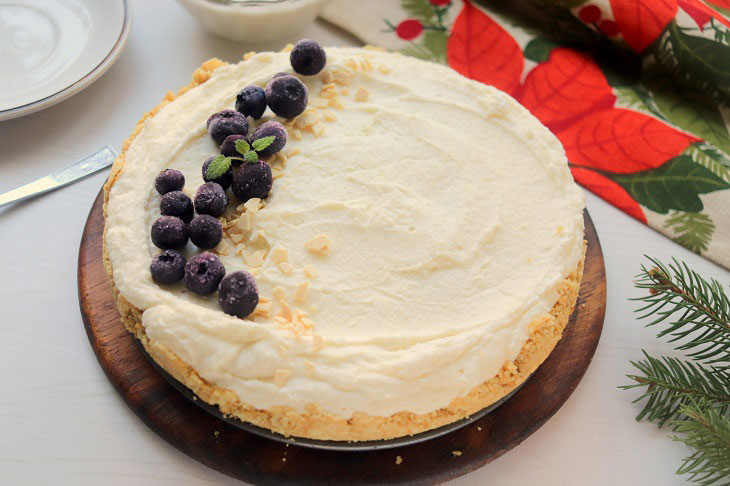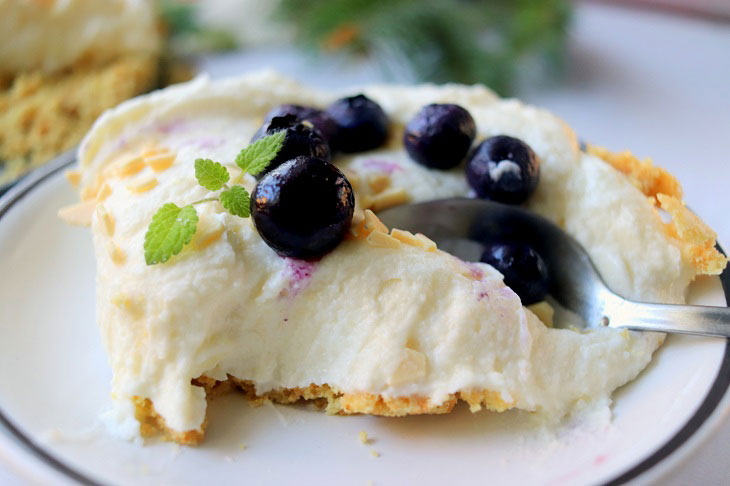 Bon appetit!